 News
Tears For Fears celebrate 35 years of 'Songs' with Classic Albums doc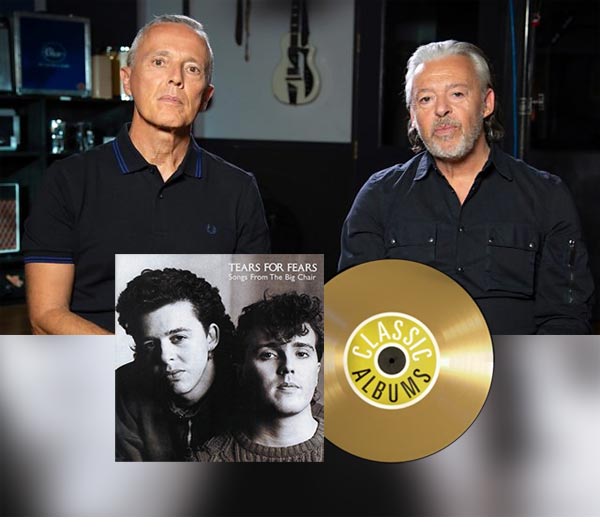 Tears For Fears have made a 'Classic Albums' documentary about their second long-player, 1985's Songs From The Big Chair and the film will be broadcast in the UK this week, on Friday 14 February.

The album, which is 35 years old on 25 February, introduced virtually every corner of the globe to Roland Orzabal and Curt Smith, thanks to its enormous success driven primarily by the chart-toppers 'Shout' and 'Everybody Wants To Rule The World'.
The documentary explores the record in detail, with Roland and Curt discussing the songs (sometimes together!) and producer and engineer Chris Hughes and Dave Bascombe chatting over the mixing desk, breaking them down the compositions in the time-honoured 'Classic Album' fashion. Other contributions come from co-writer Ian Stanley and A&R man Dave Bates.
The hour long programme will be shown in the UK at 21.30 GMT this Friday (14th) on BBC Four, and I'm pleased to say that SDE will be live tweeting during the broadcast, so I hope you'll follow on twitter and join in the fun and banter! There will be some more TFF announcements this week, so stay tuned to SDE for the inside track.