 News
Tears For Fears / The Hurting on SDE-exclusive Blu-ray Audio
Plus half-speed mastered vinyl for the 40th anniversary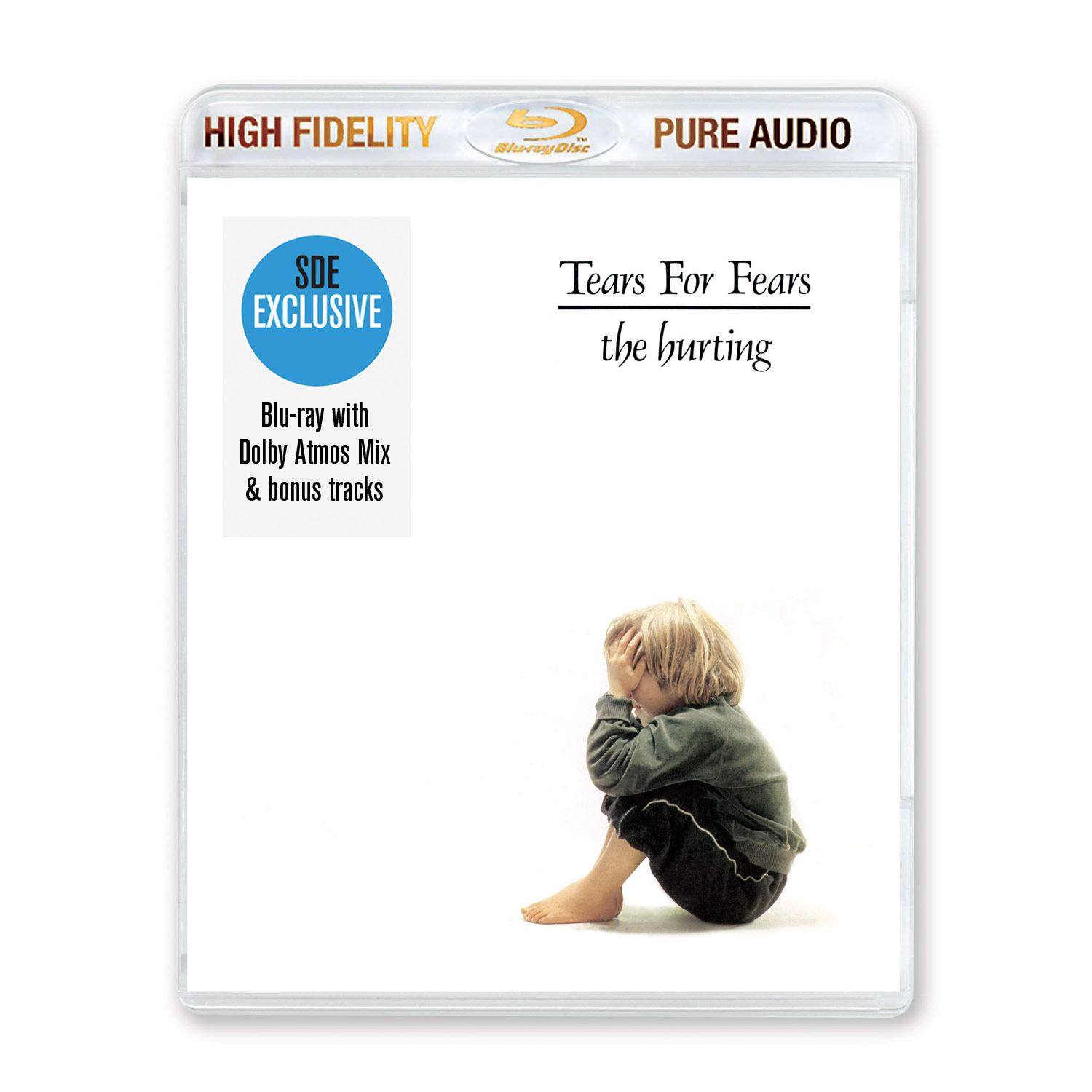 Tears For Fears' 1983 debut album The Hurting turns 40 today! Now where did that time go? To celebrate, and in collaboration with Virgin/UMR and the band, the album will be reissued on the Blu-ray Audio format in May and will be available exclusively from SDE, via theSDEshop.com.
The album features the hit singles 'Mad World', 'Change' and 'Pale Shelter', all of which reached the top five of the UK charts in 1982-3. The Hurting is the only Tears For Fears album written solely by Roland Orzabal and is a loose concept album focusing on themes of childhood psychological trauma and Arthur Janov's Primal Scream therapy, the theories behind which gave the band their name. Despite its dark subject matter, the album was a huge commercial success [topping the UK charts] and continues to resonate with younger audiences to this day.
The SDE-exclusive Blu-ray Audio sees The Hurting remixed for spatial audio for the very first time. The renowned musician, songwriter and producer Steven Wilson has created a Dolby Atmos Mix and a dedicated 5.1 mix which have been approved by the band. Steven was previously responsible for the spatial audio mixes of the Tears For Fears albums Songs From The Big Chair (1985), The Seeds of Love (1989) and The Tipping Point (2022).
Additionally, this new Hurting blu-ray audio will feature a previously unreleased instrumental mix of The Hurting and two previously unreleased bonus tracks.
I think it was important for us that our first album had substance and was not just a commercial work. So in that sense it was the album we had to make. We felt the need to get it out of our systems and share

Curt Smith (talking to Paul Sinclair in 2013)
The story behind these bonus tracks is rather interesting. When Steven Wilson was supplied with the multi-track tapes for remixing, he came across two unreleased versions of songs from the album. These were 'Mad World' and 'Watch Me Bleed', as produced by Mike Howlett, the man responsible for the first single version of 'Pale Shelter'. Howlett might have ended up producing the album, but his working relationship with Tears For Fears was destined to be short-lived, with Roland Orzabal explaining to this writer in 2013 [on the 30th anniversary] that "he was trying to use the LinnDrum [machine] on everything and we were not very happy". Curt also thought that "Mike was far too commercial for us" and thus Howlett ultimately made way for Chris Hughes and Ross Cullum to produce The Hurting.
Apart from the first single version of 'Pale Shelter', none of Mike Howlett's work has ever been released and indeed Roland and Curt hadn't heard these tracks themselves since they were first recorded! This is a historical find and these rarities have sat, undiscovered, in the vaults for 40 years (probably because they were never mixed to stereo). Both songs have now been newly mixed by Steven Wilson and are included on the Blu-ray as special bonus audio.
Audio streams available on the SDE-exclusive The Hurting Blu-ray Audio:
The Hurting – Steven Wilson 2023 Dolby Atmos mix
The Hurting – Steven Wilson 2023 DTS-HD Master Audio 5.1 mix (96/24)
The Hurting – Original Mix in hi-res stereo (96/24)
The Hurting – Steven Wilson 2023 Instrumental mix in hi-res stereo (96/24)
And the two bonus tracks, both mixed to hi-res stereo (96/24) by Steven Wilson, are:
'Mad World' (Mike Howlett Version)
'Watch Me Bleed' (Mike Howlett Version)
This Tears For Fears Blu-ray Audio is #9 in the ongoing SDE Surround Series and will be packaged similarly to previous editions and ships with a free, collectible SDE Surround Series slipcase.
Here's the now traditional reminder as to why this product is highly recommended:
It's the only way to enjoy the Dolby Atmos mix of the album via a physical product
You don't need to sign-up to a streaming service such as Tidal or Apple Music to hear the spatial audio mix
The Atmos Mix on the Blu-ray is not compressed due to streaming bandwidth restrictions
You own the product, you are not renting it from a digital service provider
The Blu-ray audio is an excellent format for music and you don't want to see it die off
It's the only way to hear the previously unreleased bonus tracks (and the instrumental version of The Hurting)
Supporting SDE with these initiatives leads to similar collaborations with labels/artists and we are keen to bring your more in the near future!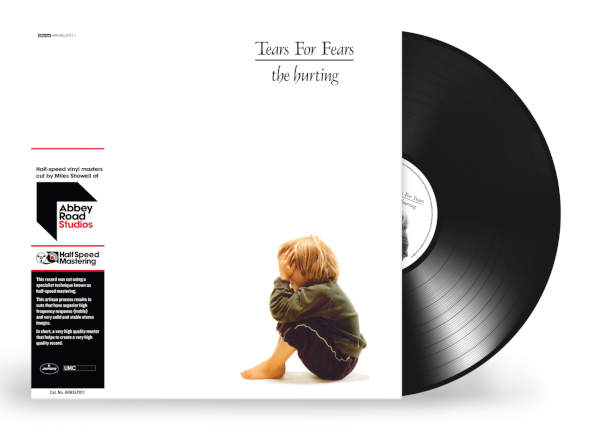 Half-speed mastered vinyl
There another physical format for this 40th anniversary. Miles Showell has remastered The Hurting and cut to half-speed from the original half-inch master tapes for a new vinyl edition which will be released alongside the Blu-ray. Vinyl and Blu-ray Audio are the only two physical formats for this 40th anniversary celebration.
The SDE-exclusive Blu-ray Audio of The Hurting is a limited edition item. It will be pressed based on demand and due to the short lead time to manufacture, it will be available to pre-order for 10 days only. Availability after that cannot be guaranteed, so secure your copy today by pre-ordering at the SDE shop, either directly via this link or using the special SDE shop buy button ('add to cart') below. We ship worldwide (the tracked service to USA for blu-ray is £8, for example) and a specially-priced Blu-ray+Vinyl LP bundle is also available.
The Hurting 40th anniversary Blu-ray Audio and the half-speed mastered vinyl LP will be released on 9 June 2023 (was 12 May), via Virgin/UMR.
TECHNICAL NOTES: This blu-ray audio requires a blu-ray player. Decoding the Dolby Atmos mix requires a Dolby Atmos-certified soundbar or a Dolby Atmos-compatible AV Receiver/Amp. The Dolby Atmos mix will 'fold down' to 5.1 or stereo if a Dolby Atmos decoder is not detected.
EU SHIPPING NOTES: If you are ordering from the EU please be aware that that goods may be subject to import VAT when they arrive from the UK. The prices the SDE shop charge you do not include VAT
The SDE Surround Series so far is:
#1 Tears For Fears: The Tipping Point
#2 xPropaganda: The Heart Is Strange
#3 Gilbert O'Sullivan: Driven
#4 Shakespears Sister: Hormonally Yours
#5 Brian Eno: FOREVERANDEVERNOMORE
#6 Orbital: Optical Delusion
#6.5 Various Arists: Concert For George
#7 Ten Years After: A Space In Time
#8 Bob Dylan: Time Out Of Mind (2022 Remix)
Tracklisting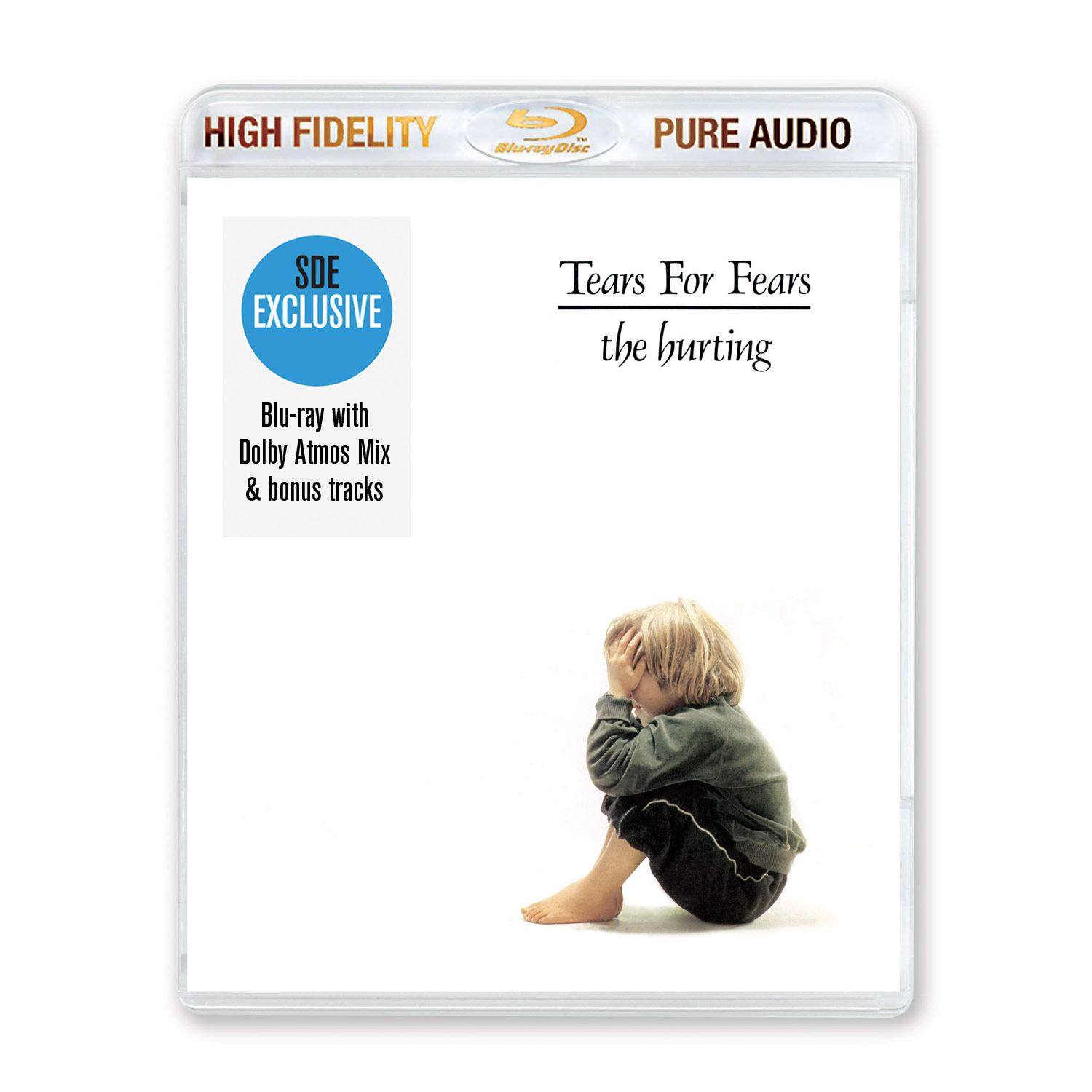 The Hurting Tears For Fears
/
'The Hurting' in Dolby Atmos, DTS-HD Master Audio 5.1 (96/24), stereo &  Instrumental Mix (96/24)

The Hurting
Mad World
Pale Shelter
Ideas As Opiates
Memories Fade
Suffer The Children
Watch Me Bleed
Change
The Prisoner
Start Of The Breakdown

Previously unreleased bonus tracks

Mad World (Mike Howlett Version)
Watch Me Bleed (Mike Howlett Version)

Side One

The Hurting
Mad World
Pale Shelter
Ideas As Opiates
Memories Fade

Side Two

Suffer The Children
Watch Me Bleed
Change
The Prisoner
Start Of The Breakdown