 News
The Alan Parsons Project / Ammonia Avenue 6-disc super deluxe box set
New stereo mix • 5.1 surround mix • Outtakes • 2LP vinyl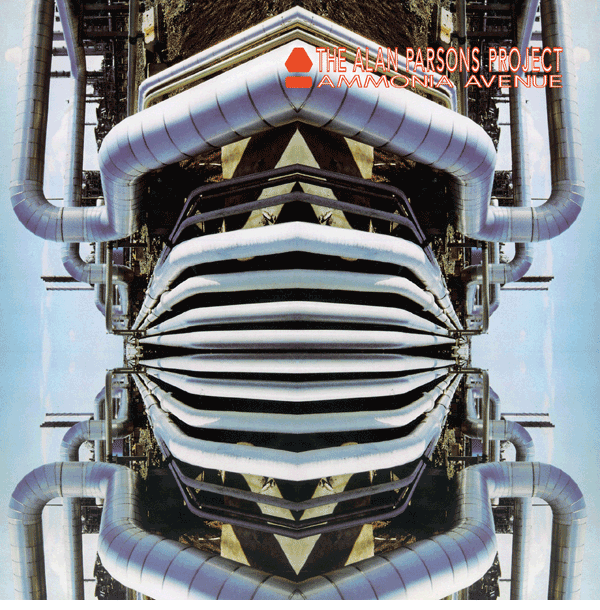 As mentioned in the recent SDE Reissue Preview of 2020 The Alan Parsons Project's  1984 album Ammonia Avenue will be reissued in March as a six-disc super deluxe edition box set.

This was the seventh album from The Alan Parsons Project (Eric Woolfson and Alan Parsons) and the record features contributions from musicians such as Ian Bairnson (guitars), David Paton (bass), Stuart Elliott (drums) with Eric Woolfson playing keyboards and lead vocals on four of the album's nine songs. Colin Blunstone, Chris Rainbow and Lenny Zakatek also provided lead vocals on the remaining songs.



Ammonia Avenue was quite successful at the time, even delivering a hit single across Europe with 'Don't Answer Me'. Other songs including 'Dancing On A Highwire' and 'Since The Last Goodbye'.

The new box set comprises 3CDs, a blu-ray and a 2LP 45 RPM vinyl edition of the album. The first CD features the original mix remastered, the second a series of Eric Woolfson's 'song-writing diaries' and the third a series of studio outtakes, alternates and instrumentals.




The blu-ray features a new 5.1 surround sound mix and a new stereo remix of Ammonia Avenue, both by Alan Parsons himself. As a bonus, the blu-ray also delivers two promo videos (this disc is not region-locked).

The double 45 RPM vinyl also offers the new stereo remix (as opposed to the original mix) and the box also includes an illustrated book with photos and recollections from Alan Parsons and the Woolfson family and others. It also includes a reproduction poster and a reproduction press kit folder.

The Ammonia Avenue box set will be released on 27 March 2020.


Compare prices and pre-order
The Alan Parsons Project
Ammonia Avenue super deluxe edition
DISC ONE: CD
"AMMONIA AVENUE" ORIGINAL STEREO MIX – NEWLY RE-MASTERED
1. PRIME TIME (2020 RE-MASTER)
2. LET ME GO HOME (2020 RE-MASTER)
3. ONE GOOD REASON (2020 RE-MASTER)
4. SINCE THE LAST GOODBYE (2020 RE-MASTER)
5. DON'T ANSWER ME (2020 RE-MASTER)
6. DANCING ON A HIGHWIRE (2020 RE-MASTER)
7. YOU DON'T BELIEVE (2020 RE-MASTER)
8. PIPELINE (2020 RE-MASTER)
9. AMMONIA AVENUE (2020 RE-MASTER)
BONUS TRACKS
10. DON'T ANSWER ME (EARLY ROUGH MIX)
11. YOU DON'T BELIEVE (DEMO)
12. SINCE THE LAST GOODBYE
(CHRIS RAINBOW VOCAL OVERDUBS)
13. SINCE THE LAST GOODBYE
(ERIC GUIDE VOCAL – ROUGH MIX)
14. YOU DON'T BELIEVE (INSTRUMENTAL TRIBUTE TO THE SHADOWS)
15. DANCING ON A HIGHWIRE / SPOTLIGHT (WORK IN PROGRESS)
16. AMMONIA AVENUE PART (ERIC DEMO VOCAL)
17. AMMONIA AVENUE (ORCHESTRAL OVERDUBS)
DISC TWO: CD
ERIC'S SONGWRITING DIARIES
1. PRIME TIME (ERIC'S SONGWRITING DIARY 1)
2. ONE GOOD REASON (ERIC'S SONGWRITING DIARY 1)
3. ONE GOOD REASON (ERIC'S SONGWRITING DIARY 2)
4. ONE GOOD REASON (ERIC'S SONGWRITING DIARY 3)
5. ONE GOOD REASON (ERIC'S SONGWRITING DIARY 4)
6. SINCE THE LAST GOODBYE (ERIC'S SONGWRITING DIARY)
7. DON'T ANSWER ME (ERIC'S SONGWRITING DIARY)
8. DANCING ON A HIGHWIRE (ERIC'S SONGWRITING DIARY 1)
9. DANCING ON A HIGHWIRE (ERIC'S SONGWRITING DIARY 2)
10. DANCING ON A HIGHWIRE (ERIC'S SONGWRITING DIARY 3)
11. AMMONIA AVENUE (ERIC'S SONGWRITING DIARY 1)
12. AMMONIA AVENUE (ERIC'S SONGWRITING DIARY 2)
13. AMMONIA AVENUE (ERIC'S SONGWRITING DIARY 3)
14. AMMONIA AVENUE (ERIC'S SONGWRITING DIARY 4)
15. DON'T TAKE CHANCES WITH ME (ERIC'S SONGWRITING DIARY)
16. YOU'LL BE SURPRISED (ERIC'S SONGWRITING DIARY)
17. WISH I WAS MILES AWAY (ERIC'S SONGWRITING DIARY)
18. TOBY'S THEME (ERIC'S SONGWRITING DIARY)
19. AMELIE'S THEME (ERIC'S SONGWRITING DIARY)
DISC THREE: CD
STUDIO BONUS TRACKS
1. AMMONIA AVENUE RADIO ADVERT
2. PRIME TIME (ERIC WOOLFSON DEMO VOCAL ON ROUGH MIX)
3. PRIME TIME (MUSO'S EXPERIMENTING)
4. LET ME GO HOME (ROUGH BACKING TRACK)
5. ONE GOOD REASON
(ERIC WOOLFSON VOCAL WITH ROUGH MIX)
6. ONE GOOD REASON (ROUGH BACKING TRACK)
7. SINCE THE LAST GOODBYE (ROUGH BACKING TRACK)
8. DON'T ANSWER ME (ERIC WOOLFSON VOCAL WITH ROUGH MIX)
9. DON'T ANSWER ME (MUSO'S EXPERIMENTING)
10. DON'T ANSWER ME
(BACKING TRACK – BEFORE PHIL SPECTOR
TREATMENT AND ALTERNATIVE SAX SOLO)
11. DANCING ON A HIGHWIRE
(ERIC WOOLFSON DEMO VOCAL ON ROUGH
BACKING TRACK)
12. YOU DON'T BELIEVE
(ALAN PARSONS DEMO VOCAL ON ROUGH MIX)
13. AMMONIA AVENUE
(ERIC WOOLFSON DEMO VOCAL WITH
ORCHESTRAL ROUGH MIX)
14. AMMONIA AVENUE (CHRIS RAINBOW BACKING VOCALS)
15. AMMONIA AVENUE (INSTRUMENTAL SECTION ROUGH MIX)
16. AMMONIA AVENUE (ERIC WOOLFSON PIANO TAKES)
17. AP 1 (PREVIOUSLY UNRELEASED BACKING TRACK)
DISC FOUR: BLU RAY
5.1 SURROUND SOUND MIX (2019) &
HI-RES STEREO REMIX (2019) BY ALAN PARSONS
1. PRIME TIME
2. LET ME GO HOME
3. ONE GOOD REASON
4. SINCE THE LAST GOODBYE
5. DON'T ANSWER ME
6. DANCING ON A HIGHWIRE
7. YOU DON'T BELIEVE
8. PIPELINE
9. AMMONIA AVENUE
THE PROMOTIONAL VIDEOS
1. DON'T ANSWER ME (PROMOTIONAL VIDEO)
2. PRIME TIME (PROMOTIONAL VIDEO)
45 rpm 12" VINYL
"AMMONIA AVENUE"
THE NEW STEREO REMIX
BY ALAN PARSONS
(2 x 45 RPM 12-INCH)
SIDE ONE
1. PRIME TIME
2. LET ME GO HOME
3. ONE GOOD REASON
SIDE TWO
1. SINCE THE LAST GOODBYE
2. DON'T ANSWER ME
SIDE THREE
1. DANCING ON A HIGHWIRE
2. YOU DON'T BELIEVE
SIDE FOUR
1. PIPELINE
2. AMMONIA AVENUE