 News
The Alan Parsons Project / Tales of Mystery And Imagination deluxe box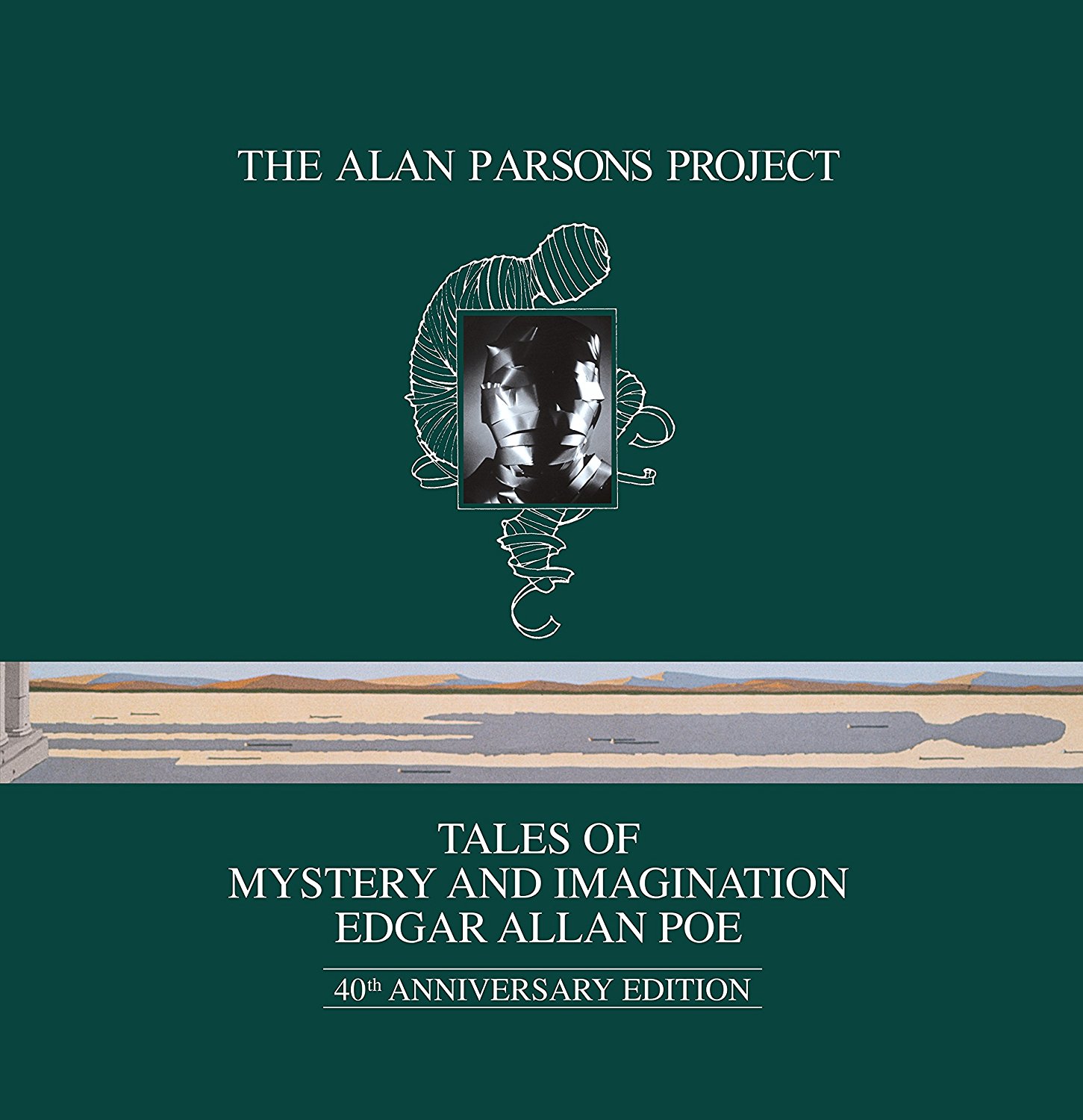 The Alan Parsons Project's 1976 debut, Tales of Mystery and Imagination will be released in December as a 40th anniversary box set.


Made with the full co-operation of Eric Woolfson's family and Alan Parsons, this set will feature the album half-speed mastered and cut at 45RPM across two 180g vinyl records; a 5.1 surround sound mix on blu-ray audio (which also features a hi-res stereo version); three CDs which feature the original 1976 mix, the 1987 remix and over 70 mins of previously unreleased  bonus material and a 60-page 'coffee table' book with photos and new interviews.
Thrown in as a bonus, is a reproduction of the original album poster, a replica 1976 press kit and a tape-man sticker. This box will be released on 2 December 2016.
Compare prices and pre-order
THE ALAN PARSONS PROJECT
Tales Of Mystery and Imagination 40th Anniversary Edition
CD 1: A Dream Within A Dream / The Raven / The Tell-Tale Heart / The Cask Of Amontillado / (The System Of) Doctor Tarr and Professor Fether / The Fall Of The House Of Usher (suite)
i: Prelude – ii: Arrival – iii: Intermezzo – iv: Pavane – v: Fall / To One In Paradise (Original 1976 edition) / The Raven (Original Demo) / Edgar (Demo Of An Unreleased Track) / Orson Welles Radio Spot / Interview with Alan Parsons and Eric Woolfson
CD 2: A Dream Within A Dream / The Raven / The Tell-Tale Heart / The Cask Of Amontillado / (The System Of) Doctor Tarr and Professor Fether / The Fall Of The House Of Usher (suite) i: Prelude – ii: Arrival – iii: Intermezzo – iv: Pavane – v: Fall / To One In Paradise (1987 Remix) / Eric's Guide Vocal Medley / Orson Welles Dialogue / Sea Lions In The Departure Lounge / GBH Mix (Unreleased Experiments)
CD 3: (ALL MATERIAL PREVIOUSLY UNRELEASED) Album Launch at Los Angeles Planetarium – Introduction by Warren Duffy / Dream Within A Dream (Piano Takes) / Dream Within A Dream (Recorder Takes) / Dream Within A Dream/The Raven (Early Mix with Eric on Vocoder) / The Raven (Out-take and Extended Jam) / The Tell Tale Heart (Eric Guide Vocal) / Cask Of Amontillado (Rough mix – piano and backing vocals) / Cask Of Amontillado (Eric and Alan Guide Vocals) / Dr Tarr and Professor Fether (Early Rough Mix) / Dr Tarr and Professor Fether (Vocal Take) / Dr Tarr and Professor Fether – (Eric Guide Vocal) / Prelude (Orchestral Take 19) / Pavane (Experimenting & Take 1) / To One In Paradise (Rough Mix) / Interview with Alan and Eric – London, August 1987