 News
The Beatles Revolver box sets: official details and pre-order links
Vinyl and CD box sets, but no blu-ray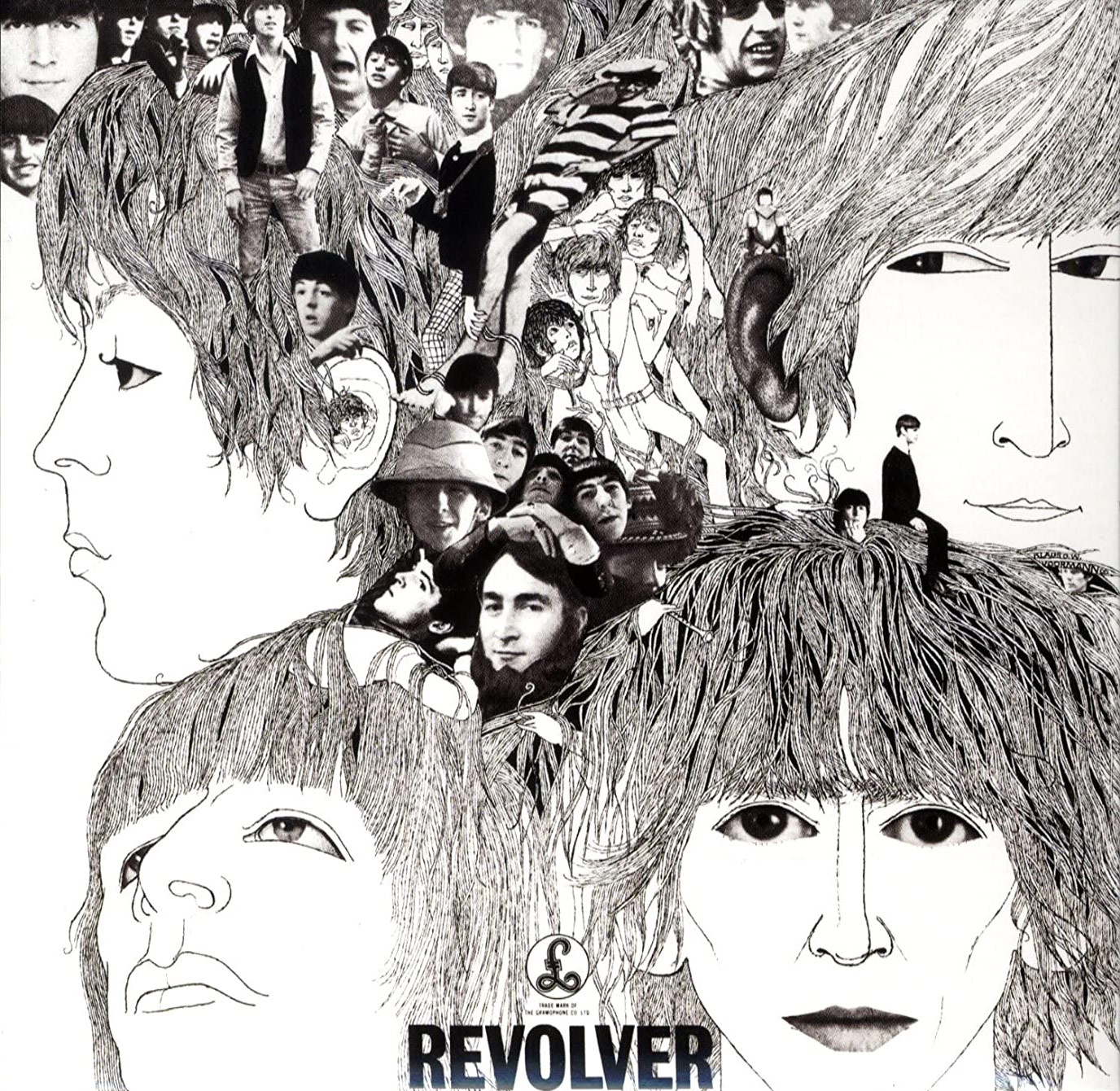 The reissue of The Beatles' 1966 album Revolver has been officially confirmed and is coming in late October. There will be six physical formats, including a 5CD super deluxe edition and a 4LP+7″ super deluxe.
All formats offer a new stereo mix by Giles Martin and Sam Okell, sourced "directly from the original four-track master tapes" and utilising Peter Jackson's WingNut Films' cutting edge 'de-mixing' technology, which allows the separation of music previously 'bounced down' and fused together on one track.
The 5CD edition offers the stereo mix, two discs of 'Sessions' (outtakes, rehearsals and demos), a CD featuring the original mono mix "from the original master tape" and finally, a four-track EP which features new stereo mixes of non-album single 'Paperback Writer'/'Rain', along with the original mono versions.
Controversially, there is no blu-ray with the CD box set. Every Beatles CD box set since the album reissues started back in 2017, has contained a blu-ray with a spatial audio mix (Sgt. Pepper actually had a blu-ray and a DVD) so to omit this from Revolver is a strange decision. An Atmos Mix has been created but it is simply not being made available physically, which is going to disappoint many fans. No blu-ray also denies us a hi-res stereo version of the new mix on a physical format.
The 4LP vinyl super deluxe matches the content of the 5CD set. The four-track EP is a seven-inch single in this edition. Both super deluxe sets feature a 100-page hardcover book which showcases Klaus Voorman's original artwork, features a foreword by Paul McCartney, chapters by Kevin Howlett and an essay by Questlove.
The other formats are a 2CD edition, a single vinyl LP, a single CD and a vinyl picture disc (D2C only). The 2CD set offers highlights from the sessions on the bonus CD, the new stereo remixes of 'Paperback Writer' and 'Rain' and a 40-page booklet. Amazon in the US have an exclusive version of the single vinyl (with the new stereo mix) which includes a Revolver slipmat. However, it is $10 more expensive than the standard vinyl listing on the same site.
Revolver will be reissued on 28 October 2022 via UMC/Apple. Pre-order links will be updated throughout the day, so check back.
Compare prices and pre-order
The Beatles
Revolver - 5CD super deluxe edition
Compare prices and pre-order
The Beatles
Revolver - 4LP+seven-inch super deluxe
Compare prices and pre-order
The Beatles
Revolver - 2CD edition
Compare prices and pre-order
The Beatles
Revolver - vinyl LP
Compare prices and pre-order
The Beatles
Revolver - CD edition
Tracklisting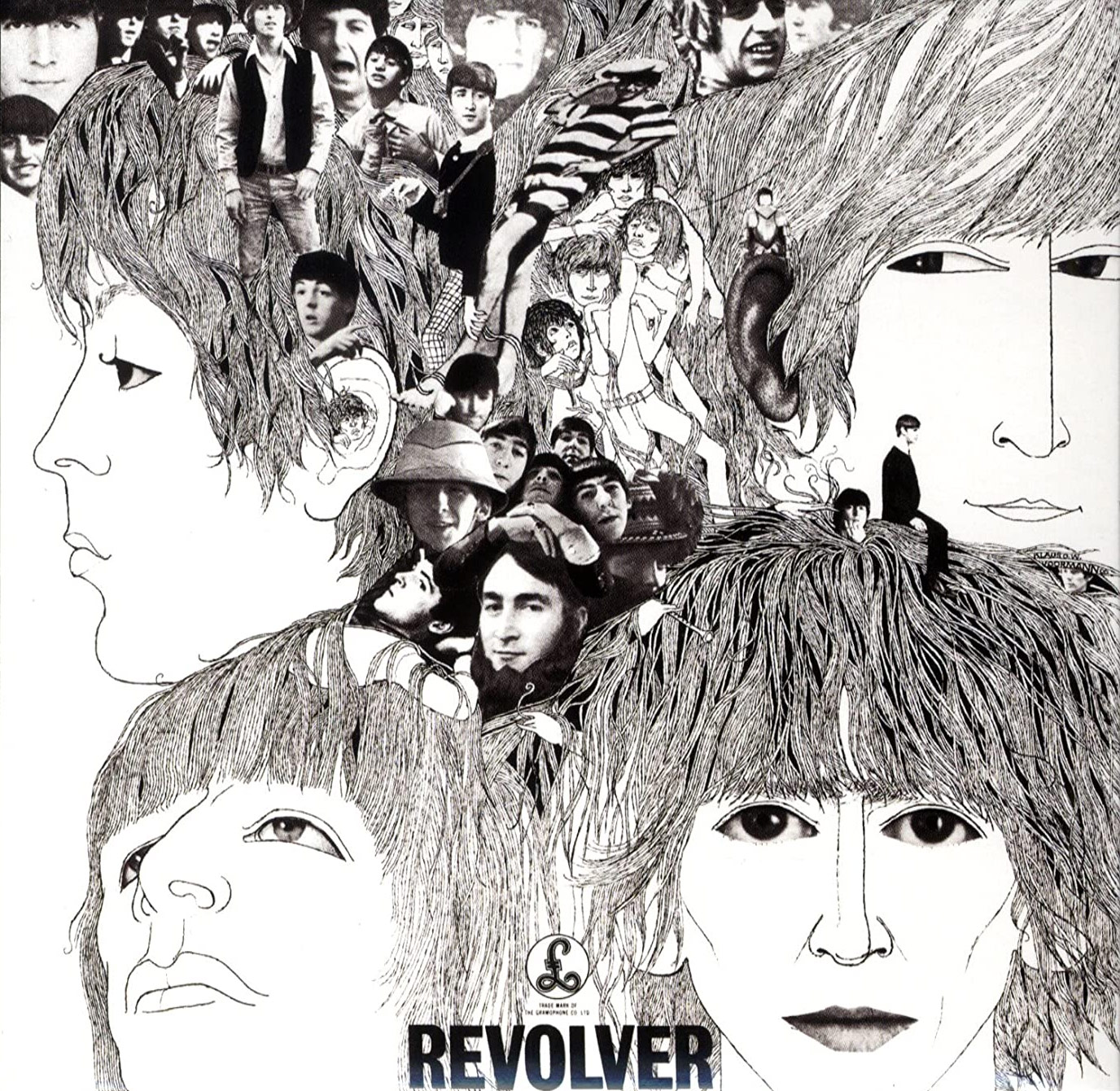 Revolver The Beatles
/
Revolver 5CD or 4LP+7″ box sets
CD 1: 2022 Stereo Mix by Giles Martin & Sam Okell

Taxman
Eleanor Rigby
I'm Only Sleeping
Love You To
Here, There And Everywhere
Yellow Submarine
She Said She Said
Good Day Sunshine
And Your Bird Can Sing
For No One
Doctor Robert
I Want To Tell You
Got To Get You Into My Life
Tomorrow Never Knows

CD 2 or LP 2: Sessions

Tomorrow Never Knows (Take 1)
Tomorrow Never Knows (Mono mix RM 11)
Got To Get You Into My Life (First version) – Take 5
Got To Get You Into My Life (Second version) – Unnumbered mix – mono
Got To Get You Into My Life (Second version) – Take 8
Love You To (Take 1) – mono
Love You To (Unnumbered rehearsal) – mono
Love You To (Take 7)
Paperback Writer (Takes 1 and 2) – Backing track – mono
Rain (Take 5 – Actual speed)
Rain (Take 5 – Slowed down for master tape)
Doctor Robert (Take 7)
And Your Bird Can Sing (First version) – Take 2
And Your Bird Can Sing (First version) – Take 2 (giggling)

CD 3 or LP 3: Sessions Two

1 And Your Bird Can Sing (Second version) – Take 5
Taxman (Take 11)
I'm Only Sleeping (Rehearsal fragment) – mono
I'm Only Sleeping (Take 2) – mono
I'm Only Sleeping (Take 5) – mono
I'm Only Sleeping (Mono mix RM1)
Eleanor Rigby (Speech before Take 2)
Eleanor Rigby (Take 2)
For No One (Take 10) – Backing track
Yellow Submarine (Songwriting work tape – Part 1) – mono
Yellow Submarine (Songwriting work tape – Part 2) – mono
Yellow Submarine (Take 4 before sound effects)
Yellow Submarine (Highlighted sound effects)
I Want To Tell You (Speech and Take 4)
Here, There And Everywhere (Take 6)
She Said She Said (John's demo) – mono
She Said She Said (Take 15) – Backing track rehearsal

CD 4 or LP 4: 2022 Mono transfer of original tape

Taxman
Eleanor Rigby
I'm Only Sleeping
Love You To
Here, There And Everywhere
Yellow Submarine
She Said She Said
Good Day Sunshine
And Your Bird Can Sing
For No One
Doctor Robert
I Want To Tell You
Got To Get You Into My Life
Tomorrow Never Knows

CD 5 or 7″: Bonus EP

Paperback Writer (2022 Stereo)
Rain (2022 Stereo)
Paperback Writer (Mono)
Rain (Mono)

CD 1 – Revolver (new stereo mix)

Taxman
Eleanor Rigby
I'm Only Sleeping
Love You To
Here, There And Everywhere
Yellow Submarine
She Said She Said
Good Day Sunshine
And Your Bird Can Sing
For No One
Doctor Robert
I Want To Tell You
Got To Get You Into My Life
Tomorrow Never Knows

CD 2: Sessions

Paperback Writer (New stereo mix)
Rain (New stereo mix)
Tomorrow Never Knows (Take 1)
Got To Get You Into My Life (Early mix)
Love You To (Take 7)
Doctor Robert (Take 7)
And Your Bird Can Sing (First version) Take 2
Taxman (Take 11)
I'm Only Sleeping (Take 2) – mono
Eleanor Rigby (Take 2)
For No One (Take 10) – Backing track
Yellow Submarine (Take 4 before sound effects)
I Want To Tell You (Speech and Take 4)
Here, There And Everywhere (Take 6)
She Said She Said (Take 15) – Backing track rehearsal