 News
The Doors / '13' reissued on vinyl
1970 compilation back in print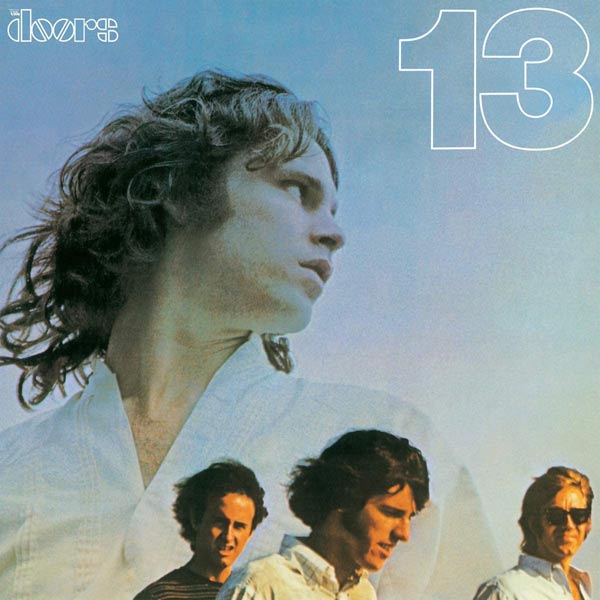 Rhino are reissuing The Doors' compilation album 13 later this month.

13 was the first Doors 'best of' and was issued in November 1970, five months before the band delivered LA Woman, their last studio album with Jim Morrison.
The title refers to the thirteen tracks included, and all in all it's a fairly predictable collection of the band's more radio-friendly output up until that point. After Morrison's death, in July 1971, it was superseded by numerous compilation albums, such as Weird Scenes Inside the Gold Mine, Greatest Hits or The Best of The Doors and is therefore largely of just historical interest these days.
That said, 13 has been issued on 8-track cartridge, cassette and vinyl but never on CD. With this reissue only available on vinyl, perhaps Rhino are missing a trick?
13 will be released on 29 January 2021 and features newly remastered audio on 180g black vinyl.

Compare prices and pre-order
The Doors
13 - black vinyl LP
You might also like…
Compare prices and pre-order
The Doors
The Singles - 2CD+Blu-ray
Compare prices and pre-order
Doors
Weird Scenes Inside the Gold Mine - 2LP vinyl
1. Light My Fire  6:50
2. People Are Strange 2:10
3. Back Door Man 3:30
4. Moonlight Drive3:00
5. The Crystal Ship 2:30
6. Roadhouse Blues 4:04
Side 2
1. Touch Me 3:15
2. Love Me Two Times 3:23
3. You're Lost Little Girl 3:01
4. Hello, I Love You 2:22
5. Land Ho 4:08
6. Wild Child 2:36
7. The Unknown Soldier 3:10