 News
The Human League / Octopus reissue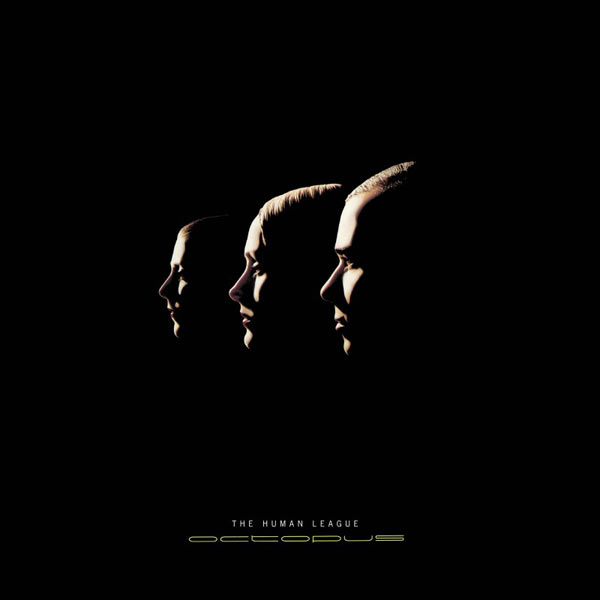 Rhino are to reissue The Human League's 1995 album Octopus across a number of formats, to mark the album's 25 anniversary.

Octopus was originally issued on East West Records and with the band then officially a trio – vocalists Philip Oakey, Joanne Catherall and Susan Ann Sulley – they cocked a snook at the guitar-driven Britpop of the time and created an album fashioned from analogue synthesizers. Their instincts were vindicated when The Human League enjoyed their first UK top ten hit in nine years with the infectious Tell Me When. Follow up single One Man in My Heart consolidated the success (peaking at number 14) and even third and final single 'Filling Up With Heaven' still sneaked into the top 40.
As a result of all this Octopus went gold and peaked at number six in the UK album charts.
The 25th anniversary reissue is available as a two-CD set with the bonus disc offering many demos as well as some single edits and remixes. A vinyl LP edition is also available along with an limited 2LP set with the second LP featuring a selection of remixes (the latter is only available via Rhino's own store).
Octopus is reissued on 6 March 2020.
Compare prices and pre-order
The Human League
Octopus - 2CD deluxe
Compare prices and pre-order
The Human League
Octopus - vinyl LP
Octopus 2CD deluxe
CD 1
Tell Me When
These Are The Days
One Man In My Heart
Words
Filling Up With Heaven
Housefull Of Nothing
John Cleese; Is He Funny?
Never Again
Cruel Young Lover
CD 2 – The Demos / Singles / Edits
Tell Me When (Demo) 6.23
These Are The Days (Demo) 3.54
One Man In My Heart (Demo) 4.24
Words (Demo) 4.47
Filling Up With Heaven (Demo) 3.58
Housefull Of Nothing (Demo) 4.38
John Cleese; Is He Funny? (Demo) 3.51
Never Again (Demo) 5.09
Cruel Young Lover (Demo) 5.11
Tell Me When (7" Edit) 4.45
The Bus To Crookes 4.50
Stay With Me Tonight (Single Version) 4.01
Behind The Mask (Yellow Magic Orchestra vs The Human League) 3.49
Kimi Ni Mune Kyun (Yellow Magic Orchestra vs The Human League) 3.54
Octopus vinyl LP
Side One
Tell Me When
These Are The Days
One Man In My Heart
Words
Filling Up With Heaven
Side Two
Housefull Of Nothing
John Cleese; Is He Funny?
Never Again
Cruel Young Lover
Octopus 2LP Rhino exclusive
Side One
Tell Me When
These Are The Days
One Man In My Heart
Words
Filling Up With Heaven
Side Two
Housefull Of Nothing
John Cleese; Is He Funny?
Never Again
Cruel Young Lover
Side Three
Tell Me When (Utah Saints Mix 1)
One Man In My Heart (T.O.E.C. Nasty Sue Mix)
Filling Up With Heaven (Hardfloor Vocal Remix)
Stay With Me Tonight (The Biff & Memphis Remix)
Side Four
One Man In My Heart (T.O.E.C. Radio Edit)
These Are The Days (Sonic Radiation)
Filling Up With Heaven (ULA Remix)
Tell Me When (The Real Purple Mix) *
* Previously Unreleased