 News
The Human League / Secrets reissue
Half-speed vinyl and 2CD in deluxe 7″ packaging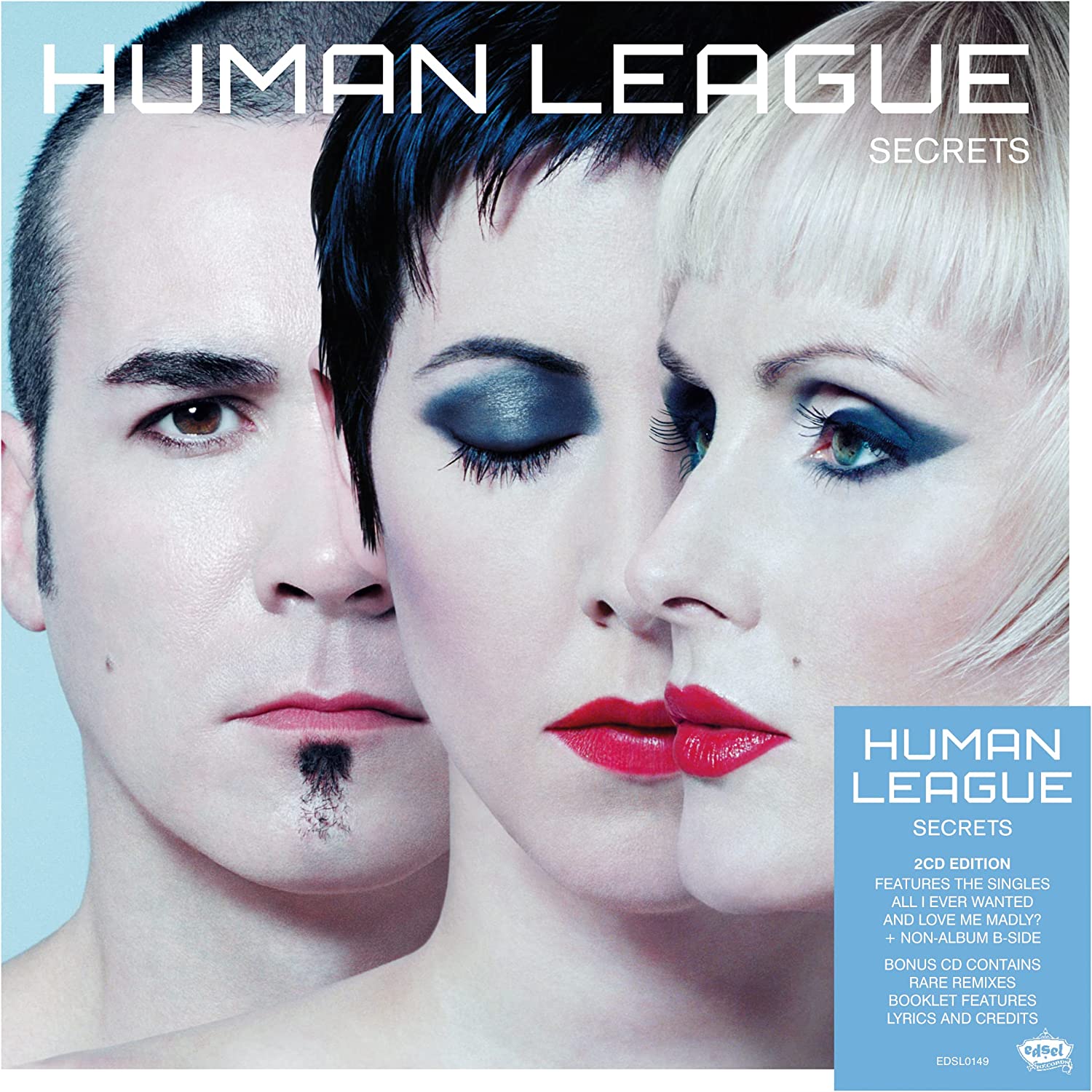 The Human League's 2001 album Secrets is being reissued in August.
The album was well received critically at the time, but was a commercial disaster thanks to the financial difficulties of record label Papillon, who ultimately went bust shortly after the album came out.
Demon are reissuing this album as a 2LP half-speed mastered edition, with the album pressed on 180g black vinyl which are housed in poly-lined sleeves. This comes with an OBI-strip and 4-page insert.
Unlike the vinyl, the 2CD set comes with bonus tracks; 14 remixes, the same ones as on the 2CD from 2018. The difference this time around is the presentation, with the label opting for their new deluxe seven-inch CD packaging which comes with with an 8-page booklet which includes the lyrics and credits. Recent Suede and Donna Summer releases have followed a similar pattern in terms of the physical products.
Secrets will be reissued on 11 August via Demon Music.
Compare prices and pre-order
Human League
Secrets - 2CD edition in deluxe seven-inch packaging
Compare prices and pre-order
Human League
Secrets 2LP half-speed mastered vinyl
Tracklisting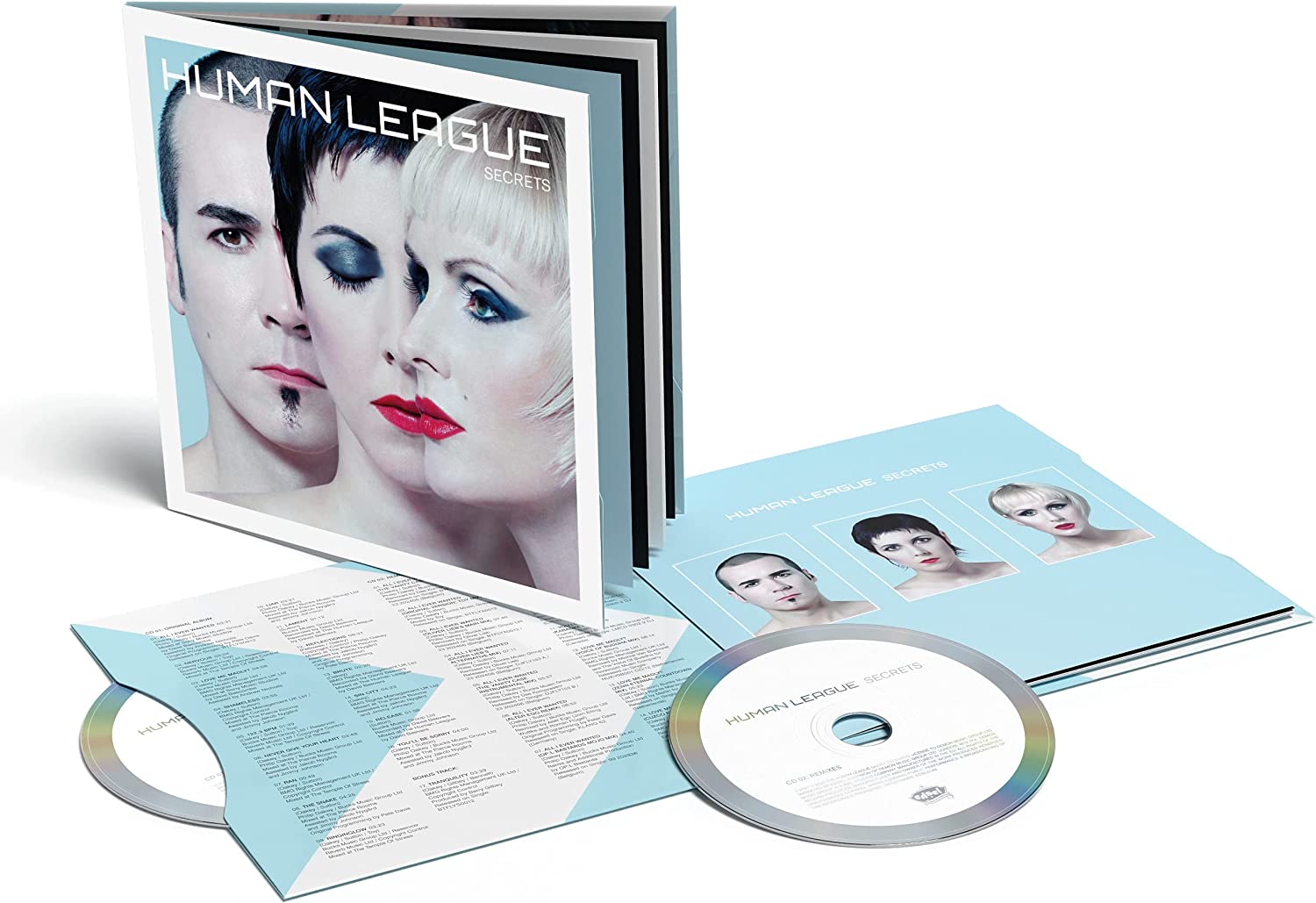 Secrets The Human League
/
2CD in deluxe 7″ packaging
CD 1

All I Ever Wanted (Dave Bascombe Mix)
Nervous
Love Me Madly? (Dave Bascombe Mix)
Shameless
122.3 BPM
Never Give Your Heart
Ran
The Snake
Ringinglow
Liar
Lament
Reflections
Brute
Sin City
Release
You'll Be Sorry
Tranquility

CD 2

All I Ever Wanted (The Das Kompressor Vanity Case Mix)
All I Ever Wanted (Original Version – Toy Mix)
All I Ever Wanted (Oliver Lieb's Main Full Vocal Mix)
All I Ever Wanted (Oliver Lieb's Alternative Mix)
All I Ever Wanted (The Vanity Case Instrumental Mix)
All I Ever Wanted (Alter Ego Remix)
All I Ever Wanted (Op:L Bastards Mojo Mix)
You'll Be Sorry (Marc Anthony Radio Mix)
You'll Be Sorry (Marc Anthony Black & Blue Mix)
You'll Be Sorry (Marc Anthony Dub Mix)
You'll Be Sorry (Karaoke Mix)
Love Me Madly? (Voice of Buddha Mix)
Love Me Madly? (Zenn Eternal Countdown Mix)
Love Me Madly? (Cuzco Mix)

LP 1

All I Ever Wanted (Dave Bascombe Mix)
Nervous
Love Me Madly?
Shameless
122.3 BPM
Never Give Your Heart
Ran
The Snake
Ringinglow

LP 2

Liar
Lament
Reflections
Brute
Sin City
Release
You'll Be Sorry