 News
The New Folk Sound Of Terry Callier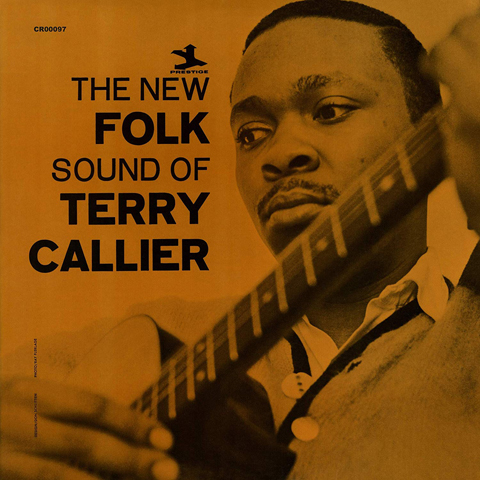 Craft Recordings will reissue Terry Callier's debut album The New Folk Sound Of Terry Callier in October.

The Chicago-born jazz-folk guitarist recorded the album for Prestige Records in 1965 but it wasn't actually released until 1968. This new reissue adds seven bonus tracks (five previously unreleased) and is available as a double LP vinyl package and on CD.
Callier went on to record five more albums in the 1970s before retiring in the early 1980s. His musical career was revived by interest in the mid-nineties from the British soul/jazz scene and he collaborated with artists like Beth Orton.
The New Folk Sound Of Terry Callier will be released on 21 September 2018.
Compare prices and pre-order
Terry Callier
The New Folk Sound Of Terry Callier - 2LP vinyl
Compare prices and pre-order
Terry Callier
The New Folk Sound Of Terry Callier - CD Edition
The New Folk Sound Of Terry Callier 2LP vinyl
Side 1
1. 900 Miles
2. Oh Dear, What Can the Matter Be
3. Johnny Be Gay If You Can Be
4. Cotton Eyed Joe
Side 2
1. It's About Time
2. Promenade in Green
3. Spin, Spin, Spin
4. I'm a Drifter
Side 3
1. Jack O'Diamonds
2. Golden Apples of the Sun
3. Promenade in Green [take 1]*
Side 4
1. Be My Woman [take 1]*
2.  900 Miles [take 1]*
3. It's About Time [take 2]*
4.  Oh Dear, What Can The Matter Be [take 2]*
The New Folk Sound Of Terry Callier CD edition
1. 900 Miles
2. Oh Dear, What Can The Matter Be
3. Johnny Be Gay If You Can Be
4. Cotton Eyed Joe
5. It's About Time
6. Promenade in Green
7. Spin, Spin, Spin
8. I'm A Drifter
9. Jack O'Diamonds
10. Golden Apples Of The Sun
11. Promenade in Green (take 1)*
12. Be My Woman (take 1)*
13. 900 Miles (take 1)*
14. It's About Time (take 2)*
15. Oh Dear, What Can The Matter Be (take 2)*