 News
The Black Crowes / The Southern Harmony and Musical Companion reissue
1992 album reissued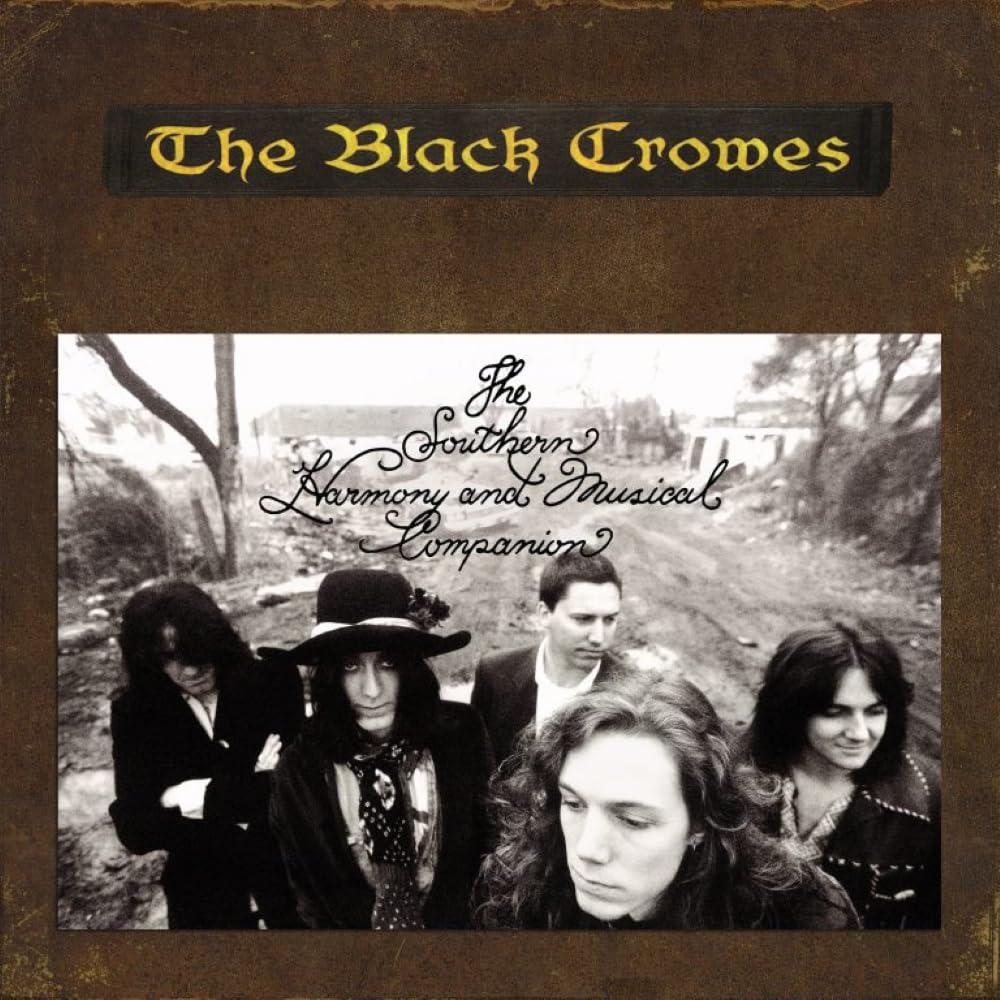 The Black Crowes' 1992 album The Southern Harmony and Musical Companion has been remastered and expanded for CD and vinyl reissues next month. The reissue has been overseen by Chris and Rich Robinson and album producer George Drakoulias.
A 3CD super deluxe edition box set features 14 unreleased tracks including two studio recordings,a live February 1993 concert, and the never-before-heard live in-studio performances at the end of the Southern Harmony session – along with B-sides and the original album (which was remastered from the original 1/4″ production master tape). This box also comes with 'stuff' which includes a "hymn book" with insights from both Chris and Rich Robinson, sheet music and four lithographs.
There's also a 2CD deluxe which features the original remastered album with the bonus 'Best Of The Box' highlights disc with nine rare and unreleased selections from the super deluxe.
In terms of vinyl, there's a single remastered black vinyl edition as well as a 4LP super deluxe which repeats the content on the 3CD set. Sadly, there appears to be no 'cheap' 3CD edition, which fans had the option of buying for the Shake Your Money Maker reissue of 2021.
The Southern Harmony and Musical Companion will be reissued on 15 December 2023 via UMR.
Compare prices and pre-order
The Black Crowes
The Southern Harmony - 3CD super deluxe
Compare prices and pre-order
The Black Crowes
The Southern Harmony - 2CD set
Compare prices and pre-order
The Black Crowes
The Southern Harmony - black vinyl LP
Compare prices and pre-order
The Black Crowes
The Southern Harmony - 4LP super deluxe
Tracklisting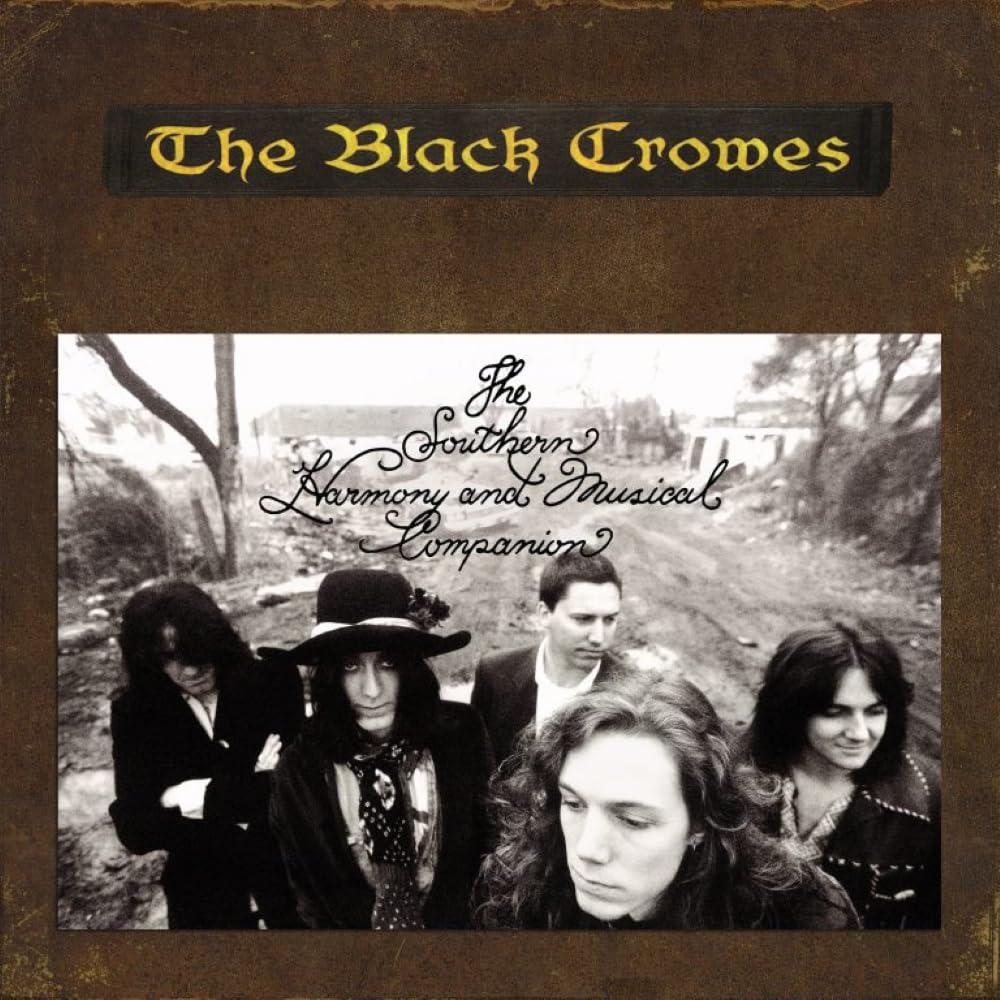 The Southern Harmony and Musical Companion The Black Crowes
/
2CD edition
CD 1: The Southern Harmony and Musical Companion

Sting Me
Remedy
Thorn In My Pride
Bad Luck Blue Eyes Goodbye
Sometimes Salvation
Hotel Illness
Black Moon Creeping
No Speak No Slave
My Morning Song
Time Will Tell

CD 2: More Companions: Unreleased, Outtakes And B-Sides

99 Pounds
Miserable
Rainy Day Women No 12 & 35
Boomer's Story
Darling Of The Underground Press
Sting Me (Slow)
Bad Luck Blue Eyes, Goodbye
Sometimes Salvation
Black Moon Creeping

CD 3: Southern Harmony Live: November 3, 1993 Houston, TX

No Speak No Slave
Sting Me
My Morning Song
Jam
Thorn In My Pride
Bad Luck Blue Eyes Goodbye
Black Moon Creeping
Hotel Illness
Sometimes Salvation
Remedy
Tracklisting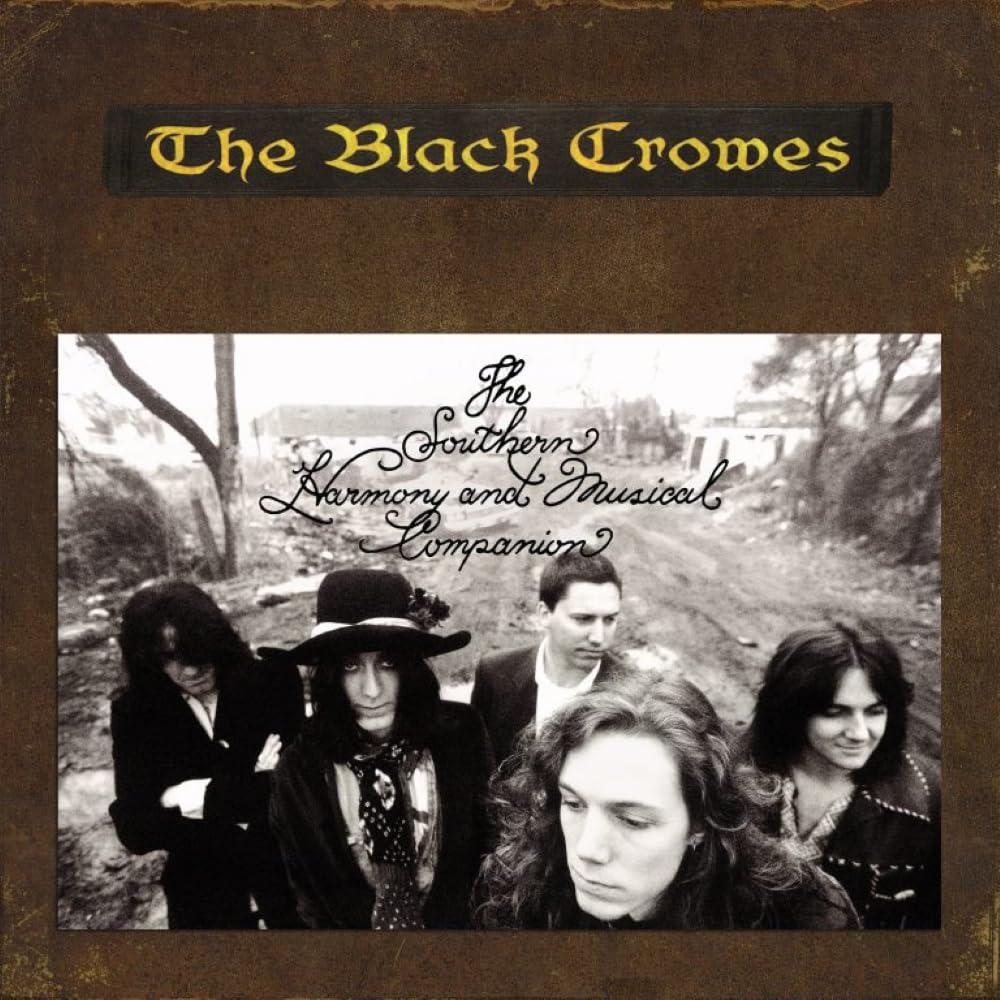 The Southern Harmony and Musical Companion The Black Crowes
/
2CD edition
CD 1: The Southern Harmony and Musical Companion

Sting Me
Remedy
Thorn In My Pride
Bad Luck Blue Eyes Goodbye
Sometimes Salvation
Hotel Illness
Black Moon Creeping
No Speak No Slave
My Morning Song
Time Will Tell

CD 2: Best of the Box Set

99 Pounds
Darling Of The Underground Press
Rainy Day Women No 12 & 35
Sting Me (Slow)
Thorn in My Pride
My Morning Song
Black Moon Creeping
Sometimes Salvation
Remedy