 News
The The / The Comeback Special: Live at the Royal Albert Hall
2018 concert issued across six formats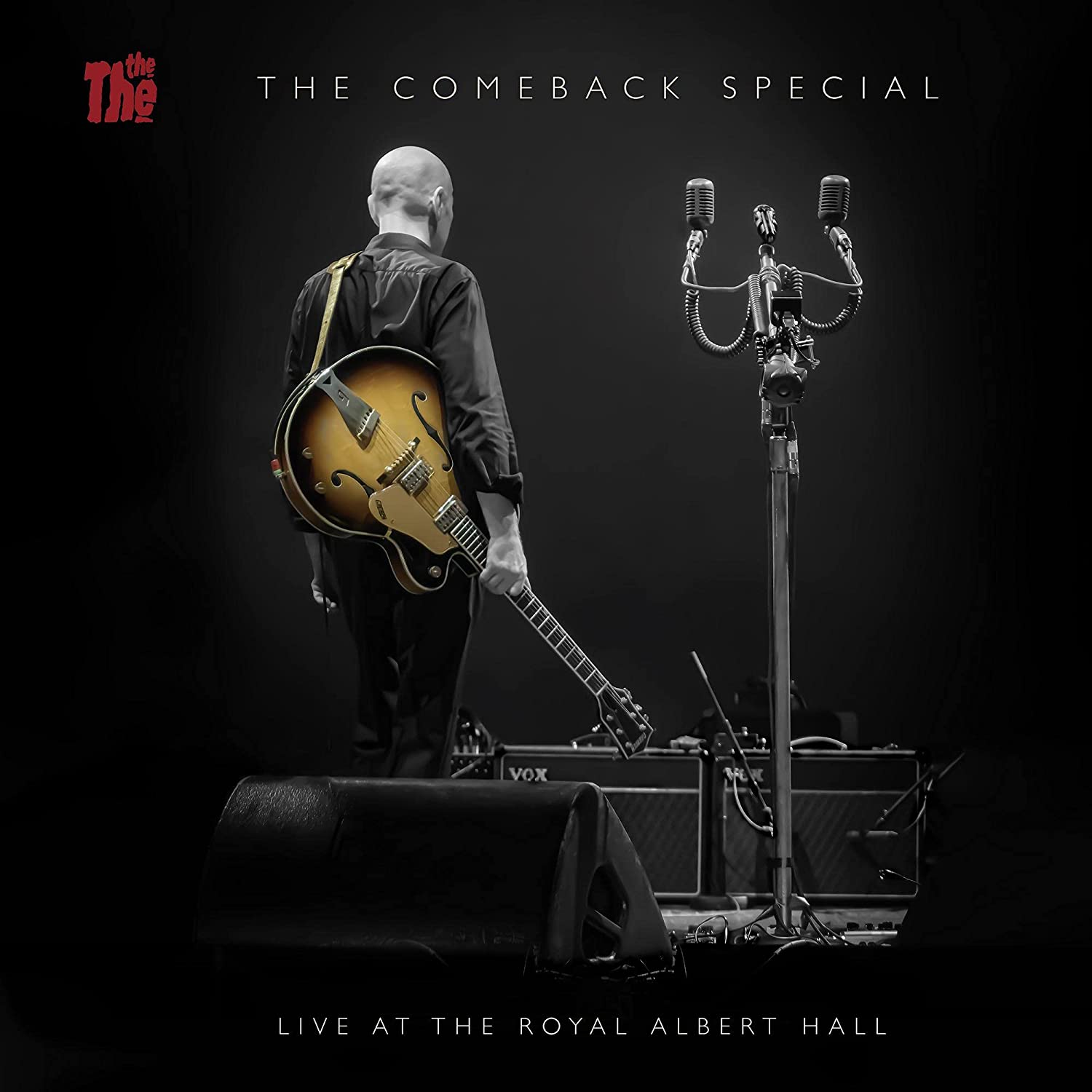 Six physical formats including 136-page, 6-disc Art Book edition
The The's Royal Albert Hall show of 2018 (attended and reviewed by SDE) will be released across many formats in October as The Comeback Special: Live at the Royal Albert Hall.
The gig was one of three London dates in a week (the others being at The Troxy and Brixton Academy) and was filmed by legendary film-maker Tim Pope
Performing live for the first time in 16 years (there was a headline appearance at Denmark's Heartland Festival a few days before the Royal Albert Hall concert) the band featured previous members James Eller on bass, DC Collard on keyboards and Earl Harvin on drums and new member Barrie Cadogan on guitar, alongside Matt Johnson
The 24-song performance will be released across a number of formats including two-CD, 3LP clear vinyl, 3LP black vinyl, blu-ray and DVD and there will be a special super deluxe version known as the Art Book Edition because the contents come packaged in a 136-page book which tells the whole story behind The Comeback Special with hundreds of behind-the-scenes photos, film stills, contributions and stories, as well as six discs including exclusive audio content (across two bonus CDs), plus director Tim Pope's film of the concert on both Blu-ray and DVD.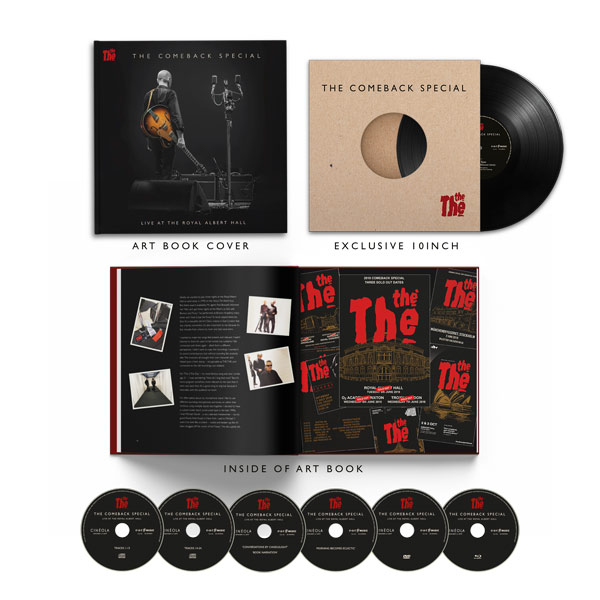 The art book edition features:
Previously unseen artwork by Andy Dog, lyrics to all songs on the set list, a foreword by Pete Paphides, contributions by band members and collaborators'
Conversations by Candlelight', a Radio Cinéola broadcast over a bottle of Jura whiskey with Matt Johnson and Tim Pope + acoustic snippets of selected songs
'Book Narration', a Radio Cinéola broadcast with Matt Johnson and Jackson Ewald Johnson offering a guided tour of the book
'Morning Becomes Eclectic' (interview + 6 acoustic performances at KCRW in LA during the tour: 'The Beat(en) Generation', 'Heartland', 'This Is The Day, 'Slow Emotion Replay', 'Armageddon Days', 'Lonely Planet')
Exclusive 10" vinyl featuring 'DJ Food's 'Stolen Moments' remix of 'Global Eyes' and 'I Saw The Light' performed at Festival No. 6 (only available on the official album store)
There will be a special premiere of the film of The Comeback Special at The Troxy in London on 1 October 2021. Any orders from the official artist store gives the purchaser exclusive access to tickets for this premiere.
All formats of The Comeback Special: Live at the Royal Albert Hall will be released on 29 October 2021.
Official store pre-orders
Compare prices and pre-order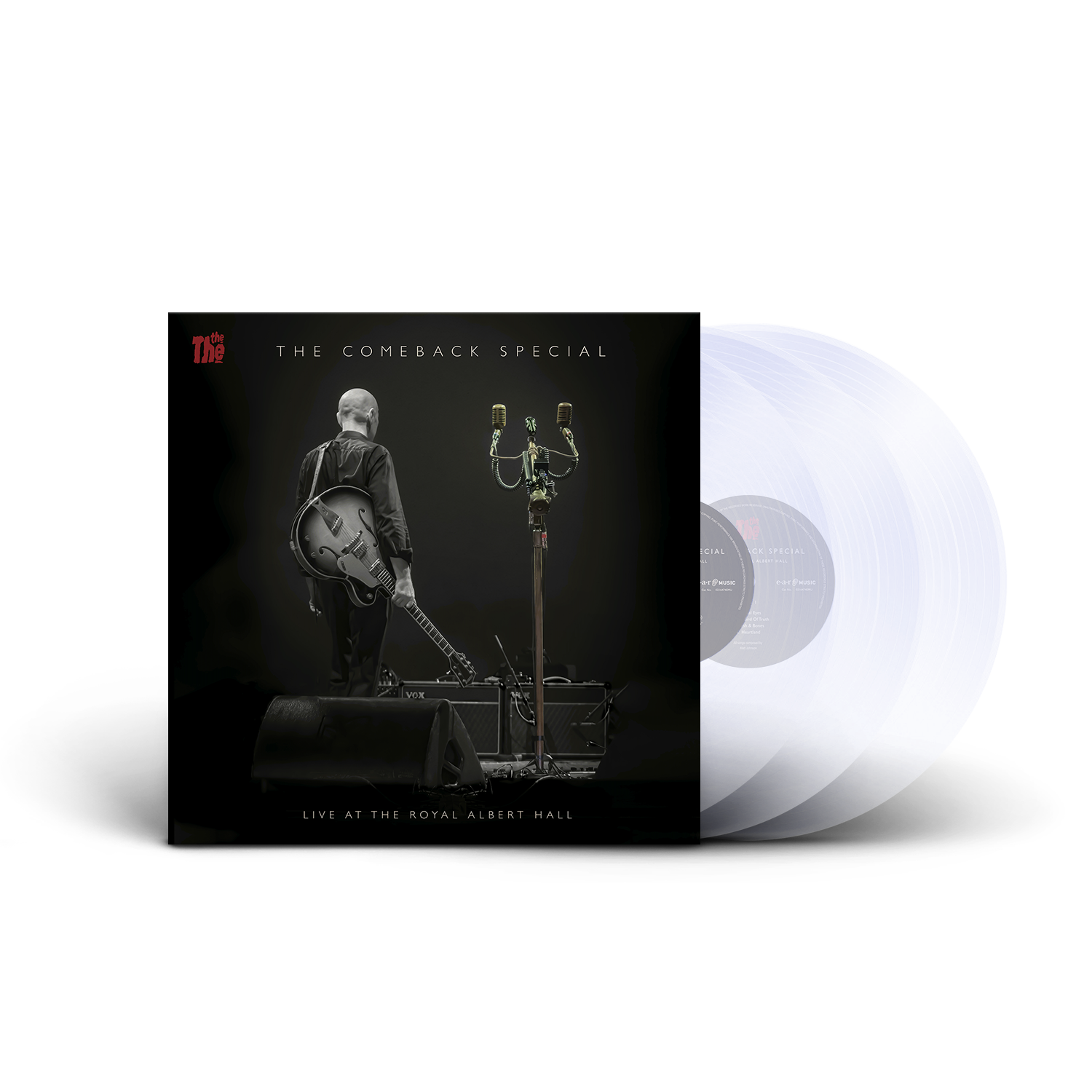 The The
The Comeback Special - limited edition 3LP crystal clear vinyl
Compare prices and pre-order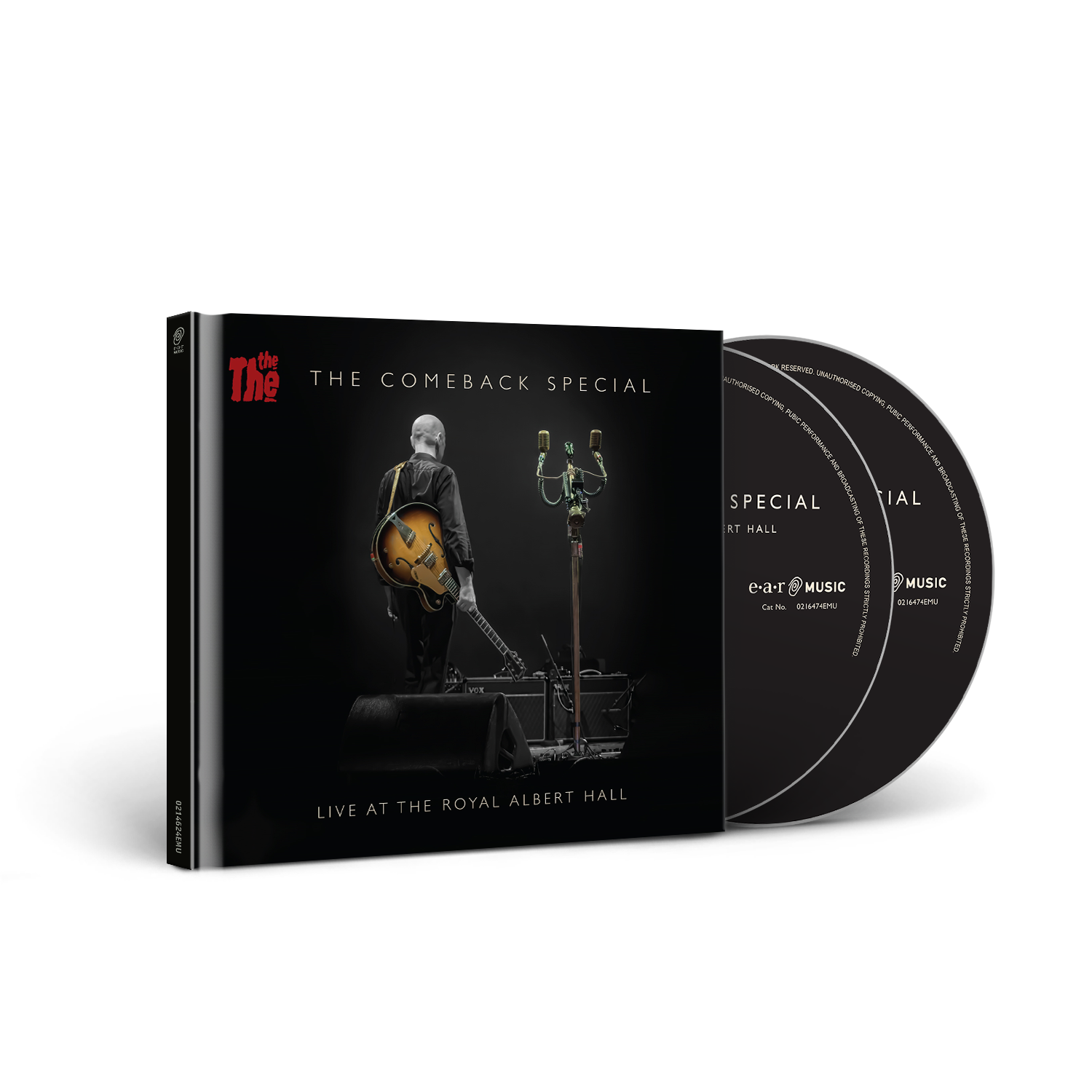 The The
The Comeback Special 2CD edition
Compare prices and pre-order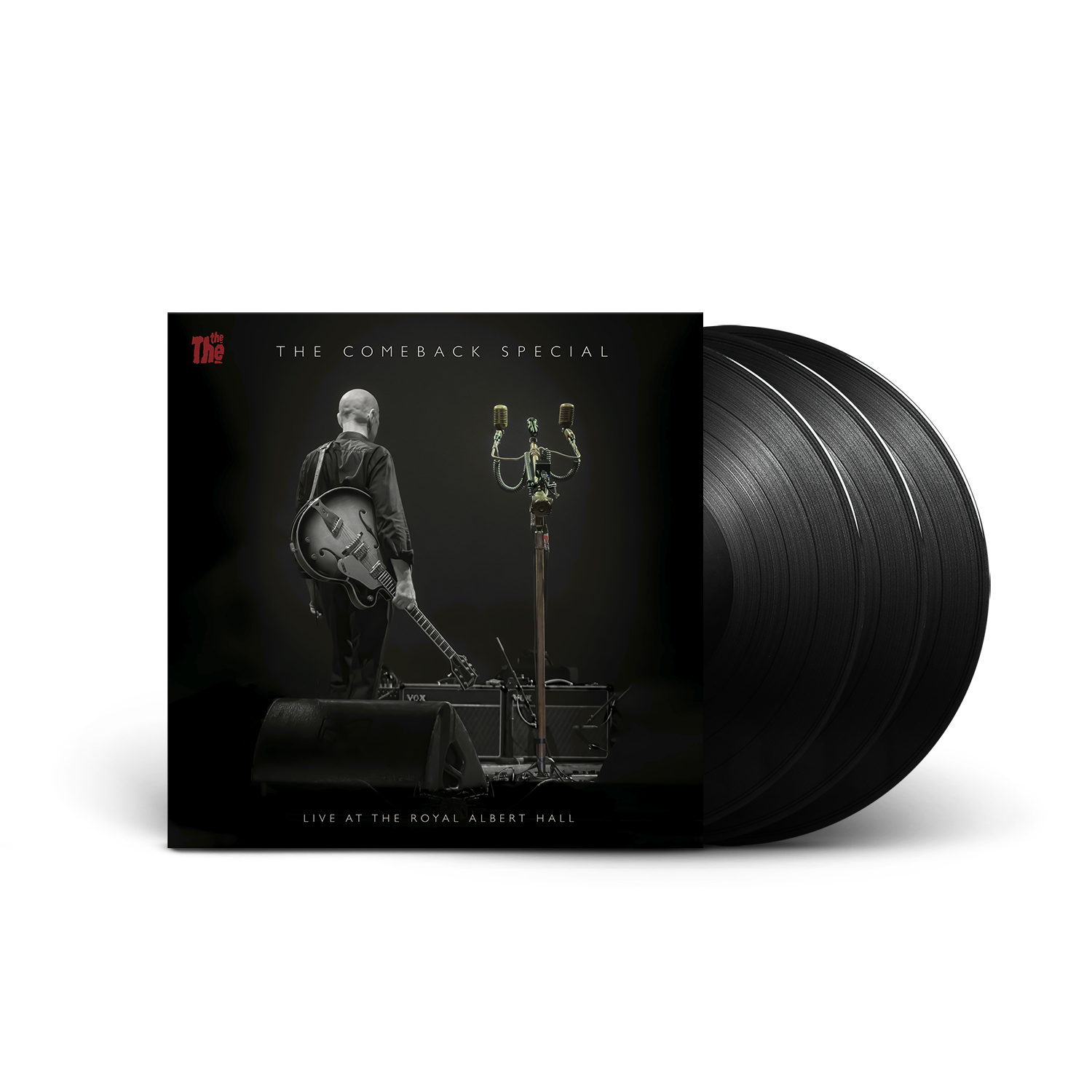 The The
The Comeback Special - 3LP black vinyl
Compare prices and pre-order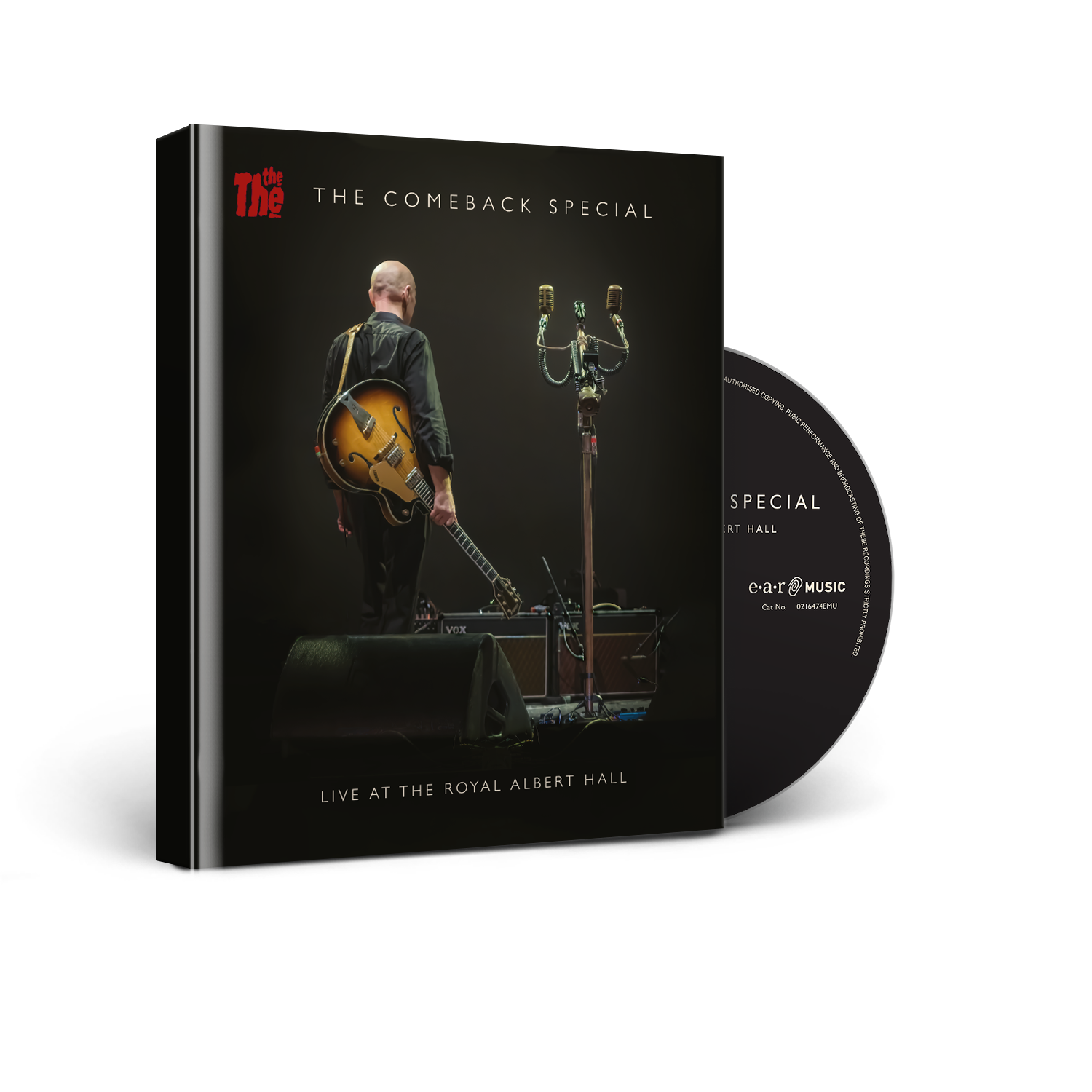 The The
The Comeback Special - blu-ray
Compare prices and pre-order
The The
The Comeback Special - DVD
Tracklisting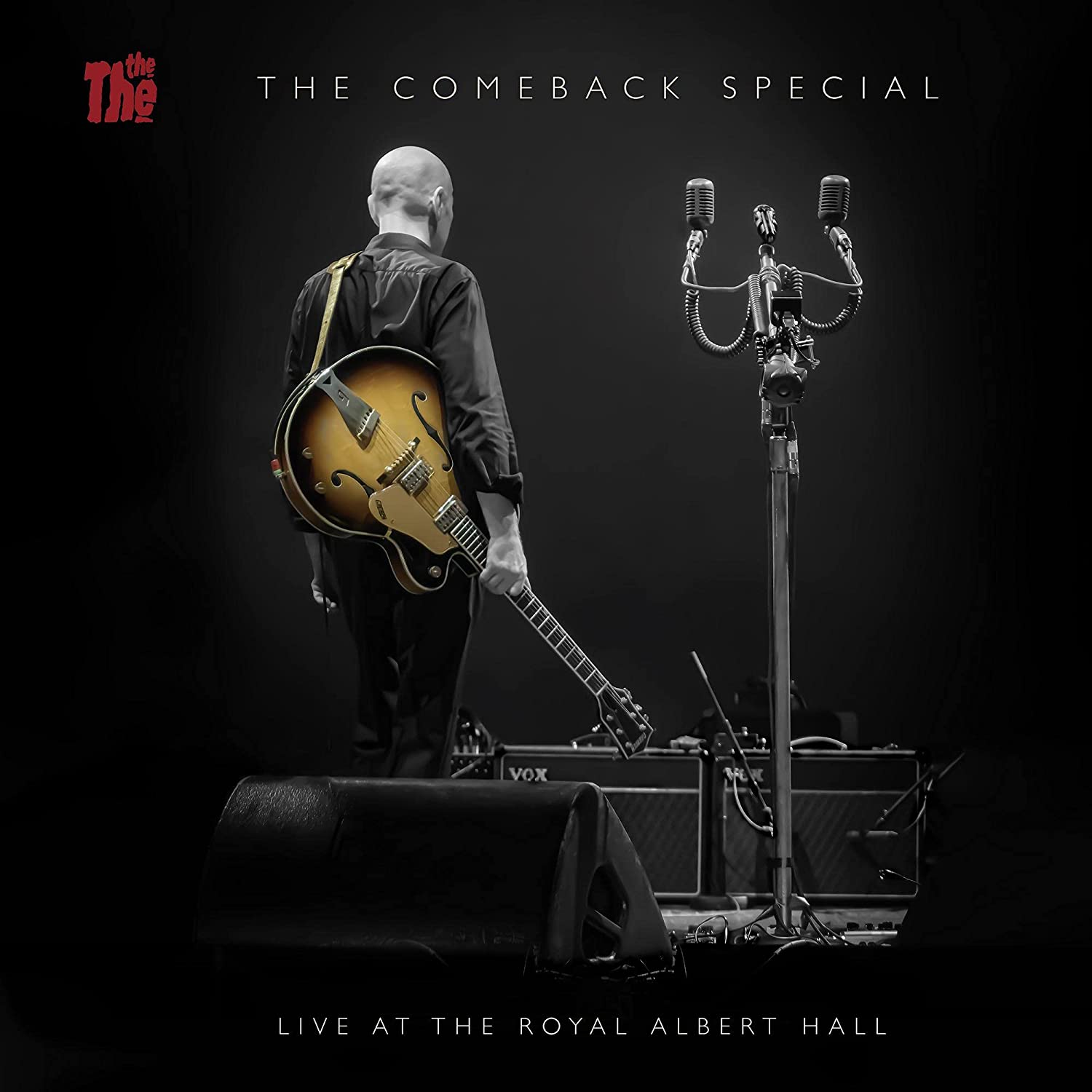 The Comeback Special: Live at the Royal Albert Hall The The
/
6-disc 164-page Artbook
CD 1 – The Comeback Special

Global Eyes
Sweet Bird Of Truth
Flesh & Bones
Heartland
The Beat(en) Generation
Armageddon Days (are here again)
A Long Hard Lazy Apprenticeship
We Can't Stop What's Coming
Phantom Walls
Love Is Stronger Than Death
Dogs Of Lust
Helpline Operator
This Is The Night

CD 2 – The Comeback Special

This Is The Day
Soul Catcher
Bugle Boy
Beyond Love
Slow Emotion Replay
(Like a) Sun Rising Thru My Garden
Infected
I've Been Waiting For Tomorrow (all of my life)
True Happiness (this way lies)
Uncertain Smile
Lonely Planet

CD 3 – Book Narration

Book Narrations

The Introduction
The Dedication
The Rehearsals (Part One)
The Rehearsals (Part Two)
The Soundcheck
The Ritual
The Concert (Political)
The Concert (Emotional)
The Concert (Metaphysical)
The Concert (Encore)
The Lyrics and Andy Dog
The Tour
The Summing Up
The Microphone Stand
The Goodbye

Conversations by Candlelight

First Glass
Second Glass
Third Glass
Fourth Glass
Fifth Glass
Heartland (candlelit)
Sixth Glass
The Beat(en) Generation (candlelit)
Seventh Glass
Armageddon Days (are here again) (candlelit)
Eighth Glass
A Long Hard Lazy Apprenticeship (candlelit)
Ninth Glass
Love Is Stronger Than Death (candlelit)
Tenth Glass
Bugle Boy (candlelit)
Eleventh Glass
True Happiness (this way lies) (candlelit)
Twelfth Glass
Uncertain Smile (candlelit)
Thirteenth Glass
Lonely Planet (candlelit)
Fourteenth Glass

CD 4 – Morning Becomes Eclectic

Introduction (Live On KCRW)
The Beat(en) Generation
Heartland (Live On KCRW)
Explanation (Live On KCRW)
This Is The Day (Live On KCRW)
Interview (Live On KCRW)
Slow Emotion Replay (Live On KCRW)
Armageddon Days (are here again) (Live On KCRW)
Lonely Planet (Live On KCRW)
Signing Off (Live On KCRW)

Blu-ray: The Comeback Special

Introduction (Live On KCRW)
The Beat(en) Generation
Heartland (Live On KCRW)
Explanation (Live On KCRW)
This Is The Day (Live On KCRW)
Interview (Live On KCRW)
Slow Emotion Replay (Live On KCRW)
Armageddon Days (are here again) (Live On KCRW)
Lonely Planet (Live On KCRW)
Signing Off (Live On KCRW)

DVD – The Comeback Special

Introduction (Live On KCRW)
The Beat(en) Generation
Heartland (Live On KCRW)
Explanation (Live On KCRW)
This Is The Day (Live On KCRW)
Interview (Live On KCRW)
Slow Emotion Replay (Live On KCRW)
Armageddon Days (are here again) (Live On KCRW)
Lonely Planet (Live On KCRW)
Signing Off (Live On KCRW)