 News
The Velvet Underground & Nico / Six disc Super Deluxe Edition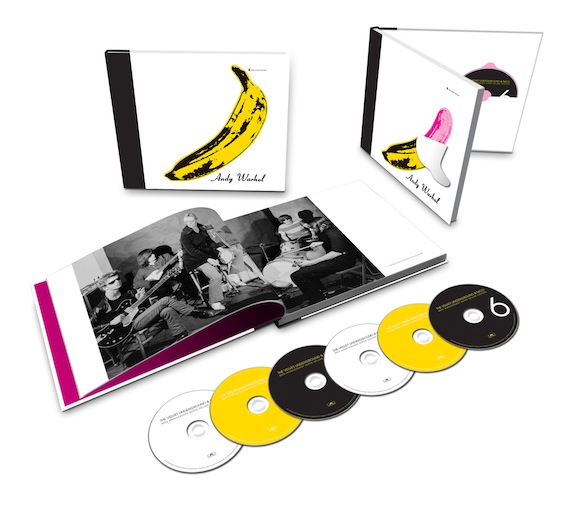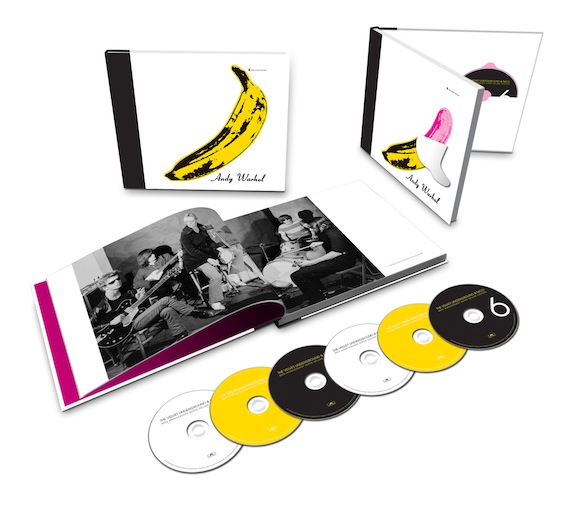 The now iconic Velvet Underground & Nico album celebrates its 45th anniversary on 30 October 2012 with a multi-format, worldwide release on 29/30 October that includes stereo and mono versions remastered from the original tapes, previously unreleased recordings of the band's rehearsals in Warhol's Factory and the subsequent rare April 1966 Scepter Studios recordings captured on acetate which feature early, alternate versions of songs later issued on the album.

The limited-edition (number unknown), super deluxe six-CD box set will also feature a previously unavailable November '66 live concert performed by the Velvets' original, five-person lineup — Lou Reed, John Cale, Sterling Morrison, Moe Tucker and Nico — at the Valleydale Ballroom in Columbus, Ohio, and Nico's Chelsea Girl, an album released in October 1967 (seven months after the Velvets' disc) which featured all the members of the band as well as a teenage folksinger named Jackson Browne.
It also includes an 88-page booklet with a new essay by band biographer Richie Unterberger. All remastering, tape transfers and digital assembly was overseen by veteran A&R producer Bill Levenson at the prestigious Sterling Sound Studios in New York; Levenson has been involved with previous Velvet Underground reissues for more than 30 years, working on VU and Another VU in the '80s, the banana-covered box set in the '90s and UMG's first expanded, deluxe edition of The Velvet Underground & Nico in 2002.
Universal (Polydor) will release the album worldwide simultaneously in six different physical and digital versions. Aside from the Super Deluxe edition, The Velvet Underground & Nico will be available in a brand-new two-CD Deluxe Edition which includes a stereo version of the album along with a separate disc of the Factory rehearsals and Scepter Studios sessions. There will also be a digital exclusive and a one-CD original stereo album remaster in both physical and digital form (alongside a remastered vinyl edition).