 News
Thom Yorke / New album, 'Anima'
Indies-only 2LP orange vinyl • Extremely limited deluxe book vinyl set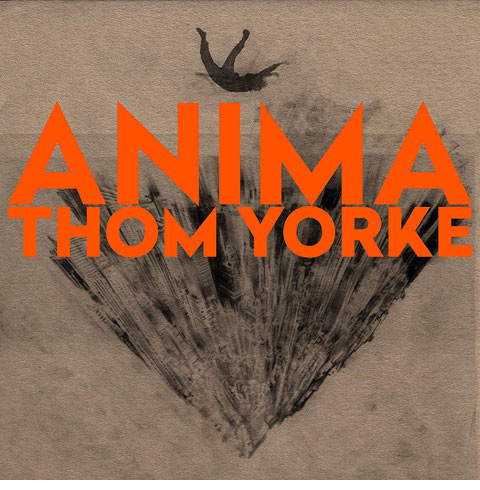 Radiohead's Thom Yorke will release his third solo album, Anima in July.

The nine-track album has been co-produced by Nigel Godrich and Yorke co-wrote and will be accompanied by a short film directed by Paul Thomas Anderson. This short will be available on Netflix and will be shown in 'select' IMAX theatres.



The is released on CD, 2LP black vinyl and a special 'indies-only' 2LP orange vinyl. Additionally, there is a 2LP deluxe edition with the records (180g rather than the 140g used for the standalone editions) housed in a hardcover book containing both the lyrics and many strange drawings done in pencil by Stanley Donwood & Dr Tchock.

The books sounds like a high quality affair and is printed onto Italian Fedrigoni Special Brown material paper and section sewn, the book is made up with an exposed orange cloth spine and orange gilt edging and finished with Bodonian Binding. So now you know!

All the vinyl formats include a bonus track – 'Ladies & Gentlemen, Thank You for Coming' – not available on the CD or via download. The download card supplied with all vinyl offers 320k MP3, 16 or 24-bit WAV files. That tenth bonus track is not included.
All formats of Anima are released on 19 July 2019 except the deluxe which will follow on 2 August. We have an extremely limited supply of the deluxe via the SDE shop, as well as the indies-only Orange vinyl (note the deluxe will ship a week later on 9 August via SDE). To pre-order via the SDE shop use this link or the pre-order buttons below.
<![CDATA[
/**/
]]>
Compare prices and pre-order
Thom Yorke
Anima - Black vinyl LP
]
Compare prices and pre-order
Thom Yorke
Anima - CD edition
1. Traffic
2. Last I Heard (…He Was Circling the Drain)
3. Twist
4. Dawn Chorus
5. I Am a Very Rude Person
6. Not the News
7. The Axe
8. Impossible Knots
9. Runwayaway
Bonus track (vinyl only)
10. Ladies & Gentlemen, Thank You for Coming