 News
Tina Turner / Queen of Rock 'n' Roll
3CD best of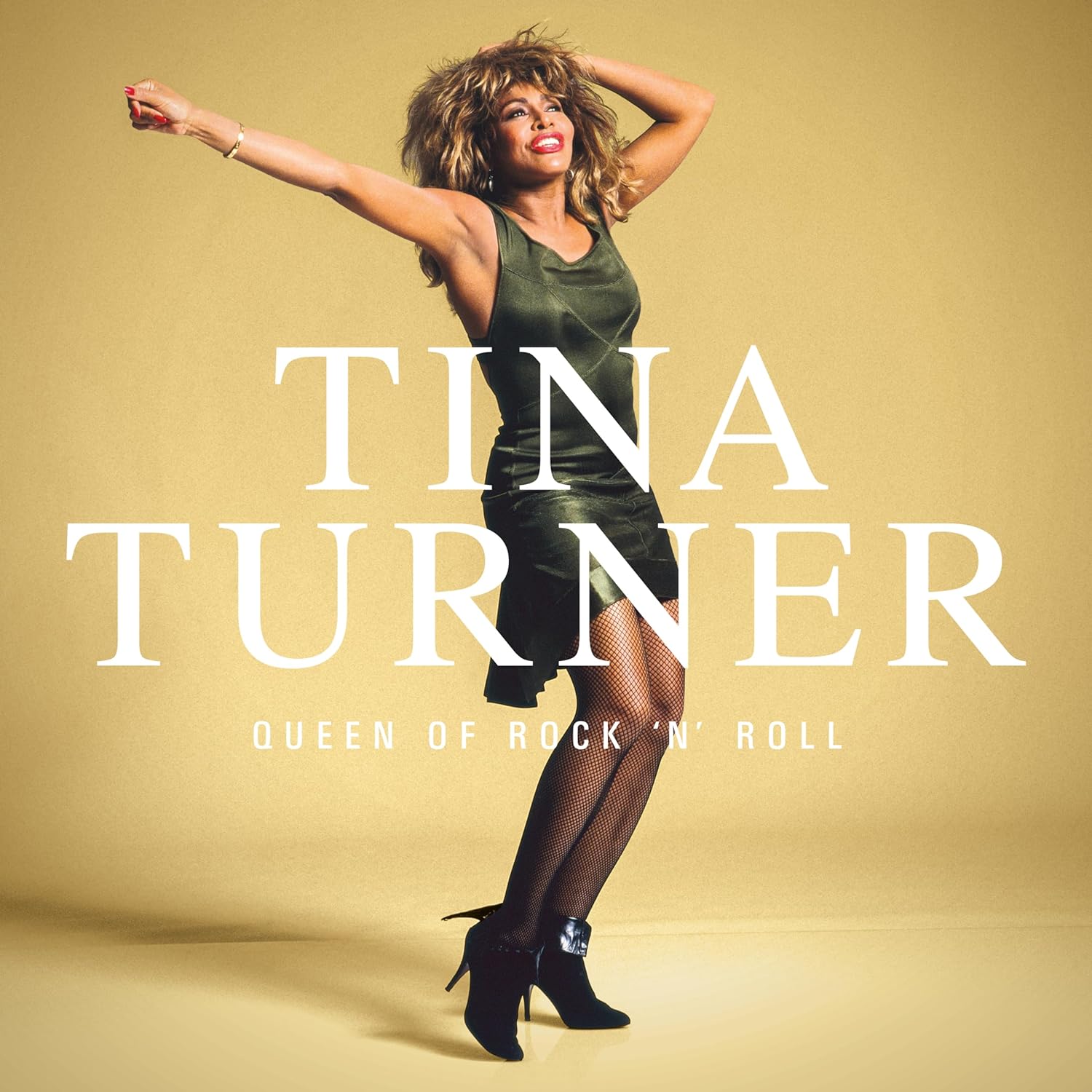 Warner Records will issue a new Tina Turner compilation called Queen of Rock 'n' Roll, in November.
This sees her complete singles collection issued on one 3CD set for the first time, starting with 'Whole Lotta Love' from 1975 and going all the way up to the Kygo remix of 'What's Love Got to Do With It' in 2020. A big 5LP vinyl box set, with the same content, is also available along with a cuts to the chase 12-track single vinyl LP.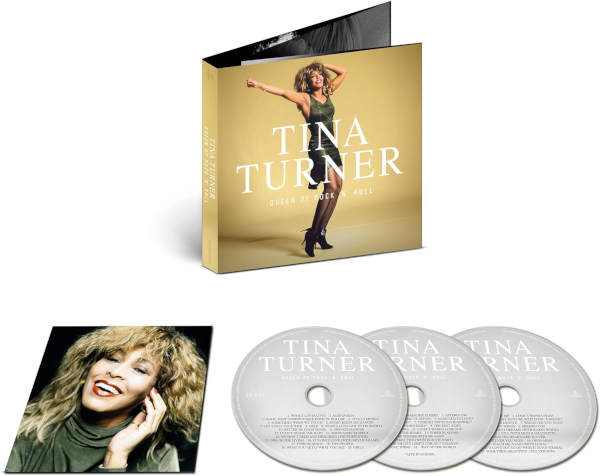 This set also includes a brand-new version of 'Something Beautiful Remains', reworked by producer and long-time collaborator of Tina, Terry Britten. It is retitled and becomes 'Something Beautiful'.
Queen of Rock 'n' Roll will be released on 24 November 2023 via Rhino.
Compare prices and pre-order
Tina Turner
Queen of Rock N Roll - 3CD set
Compare prices and pre-order
Tina Turner
Queen of Rock N Roll - 5LP vinyl box
Compare prices and pre-order
Tina Turner
Queen of Rock N Roll - single vinyl LP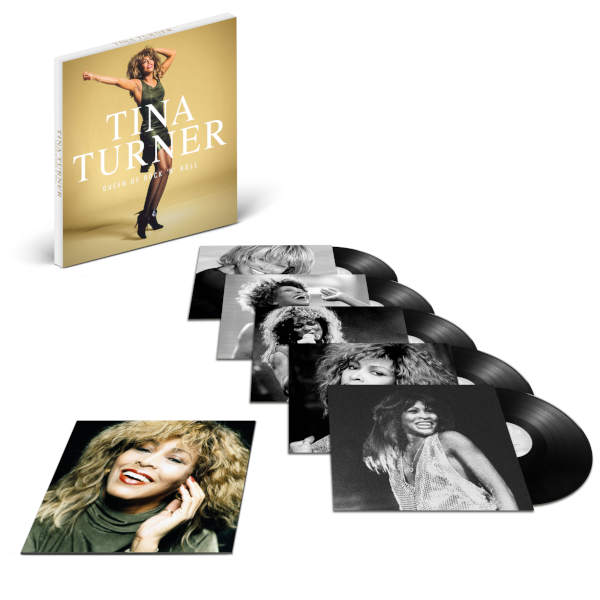 Tracklisting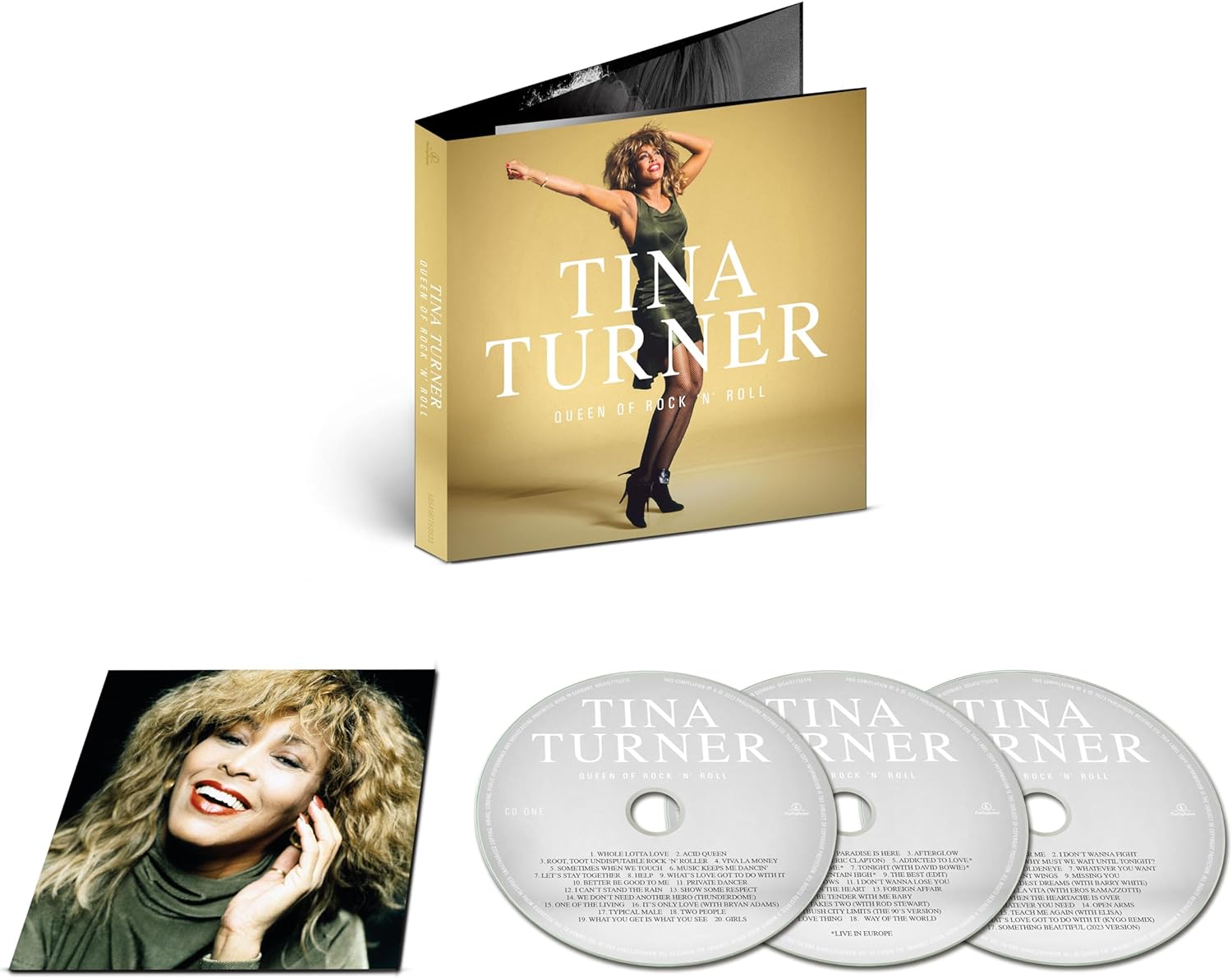 Queen of Rock 'n' Roll Tina Turner
/
CD 1

Whole Lotta Love (1994 Remaster)
Acid Queen (1994 Remaster)
Root, Toot Undisputable Rock 'N Roller
Viva La Money
Sometimes When We Touch
Music Keeps Me Dancin'
Let's Stay Together (Single Version)
Help (2015 Remaster)
What's Love Got To Do With It (2015 Remaster)
Better Be Good To Me
Private Dancer (Single Edit)
I Can't Stand The Rain (2015 Remaster)
Show Some Respect (2015 Remaster)
We Don't Need Another Hero (Thunderdome) [1994 Remaster]
One Of The Living
It's Only Love (feat. Bryan Adams) [1994 Remaster]
Typical Male (2022 Remaster)
Two People (2022 Remaster)
What You Get Is What You See (2022 Remaster)
Girls (2022 Remaster)

CD 2

Break Every Rule (2022 Remaster)
Paradise Is Here (2022 Remaster)
Afterglow (2022 Remaster)
Tearing Us Apart (feat. Eric Clapton) (1994 Remaster)
Addicted To Love (Live at Camden Palace, London)
A Change Is Gonna Come (Live)
Tonight (with David Bowie) (Live at NEC, Birmingham) (2015 Remaster)
River Deep, Mountain High (Live in Europe)
The Best (Edit)
Steamy Windows (2021 Remaster)
I Don't Wanna Lose You (2021 Remaster)
Look Me In The Heart (2021 Remaster)
Foreign Affair (Edit)
Be Tender With Me Baby (2021 Remaster)
It Takes Two (Rod Stewart with Tina Turner)
Nutbush City Limits (The 90's Version)
Love Thing
Way Of The World

CD 3

I Want You Near Me
I Don't Wanna Fight (Single Edit) (2023 Remaster)
Disco Inferno (2023 Remaster)
Why Must We Wait Until Tonight? (7″ Single Edit) (2023 Remaster)
Proud Mary (Edit) [2023 Remaster]
Goldeneye (2003 Remaster)
Whatever You Want (Alternative Mix)
On Silent Wings (Single Edit)
Missing You (Single Edit)
In Your Wildest Dreams (feat. Barry White) (Radio Edit)
Cose Della Vita (Eros Ramazzotti with Tina Turner)
When The Heartache Is Over
Whatever You Need
Open Arms
Teach Me Again
What's Love Got To Do With It (Kygo Remix)
Something Beautiful (2023 Version)

Side 1

What's Love Got To Do With It
Let's Stay Together
Private Dancer
We Don't Need Another Hero
(Thunderdome)
Nutbush City Limits (The 90s Version)
River Deep, Mountain High (Live in Europe)

Side 2

Steamy Windows
I Don't Wanna Lose You
I Don't Wanna Fight
When The Heartache Is Over
Proud Mary
The Best