 News
Trevor Horn / The Reflection / 2LP vinyl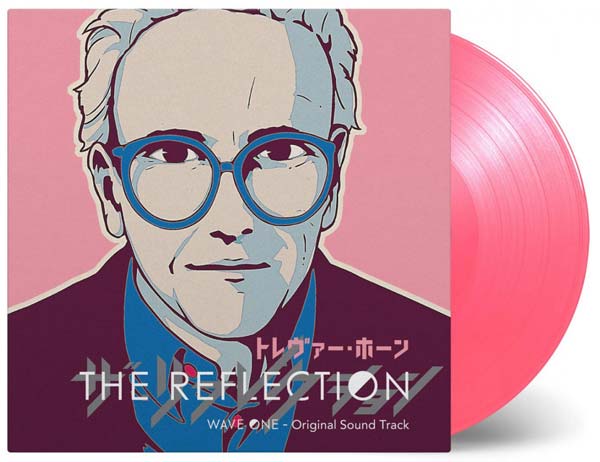 Legendary producer Trevor Horn's music for Japanese anime superhero series The Reflection was issued in Japan last year on CD (and a special CD+DVD edition), but will now be available for the first time as a limited edition coloured vinyl pressing.

The animated series was aired on Japanese public broadcaster NHK and The Reflection is set in a world where a mysterious atmospheric phenomenon known as 'The Reflection' killed many people all around the world while causing the survivors to spontaneously develop superhuman abilities.
The Reflection comes in a gatefold sleeve, includes a four-page booklet and features all 24 tracks that were included on the CD release.
Only 250 0f these double PINK vinyl edition, released by Music On Vinyl (MOV), have been allocated for the UK (it's 1000 units worldwide). The Reflection can be pre-ordered via the SDE shop using this link, or by clicking the button below.
CD editions available in Japan:
Side A:
1. Sky Show
2. Battle Begins
3. Reflection
4. Here Them Come
5. In Chaos And Confusion.
Side B:
1. From On High
2. My Daily Life
3. Reflected
4. Peace In Blue
5. In A World Of Unreason
6. I Am Alone With Sadness
Side C:
1. Loneliness and Solitude (Dialogue Ver.)
2. Main Theme
3. Hear Them Come (Again)
4. Left In A Bleak And Desolate Land
5. The Transition
6. From Battle To Flight.
Side D:
1. The Future Of Happiness
2. Greater Expectations
3. Reflection (Reprise)
4. SunSunSunrise (TV Edit)
5. Sky Show ('Bel Air' Reflected & Extended Mix)
6. Future Boyfriends
7. Sky Show (Unplugged).