 News
U2 / Songs of Surrender
'Re-imagined' hits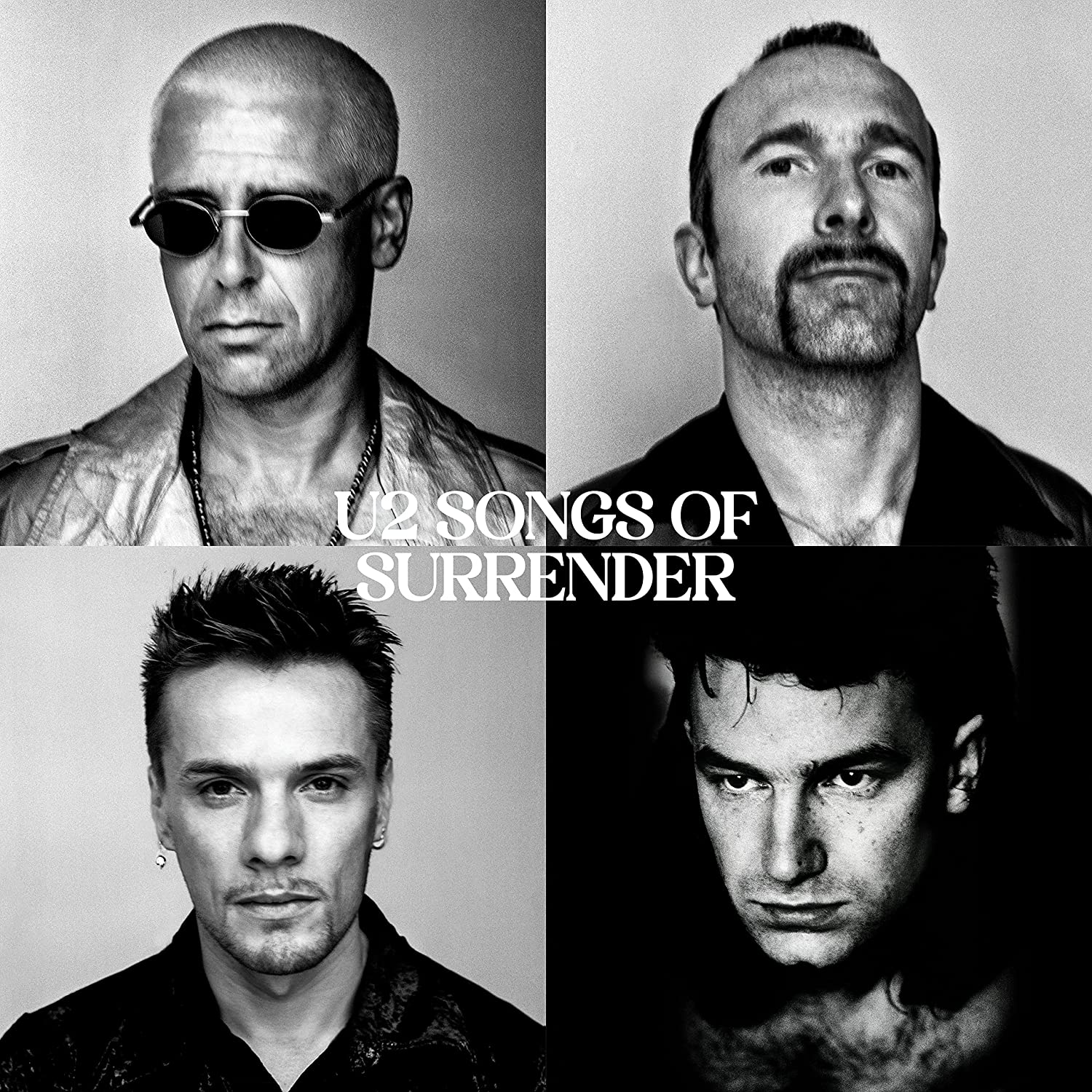 In March, U2 will release Songs of Surrender, a collection of acoustic & re-imagined recordings from their back catalogue. This release will be available over five different physical formats.
Produced and compiled by The Edge the super deluxe edition of Songs of Surrender is available as a 4CD or 4LP vinyl box set and features 40 tracks arranged into individual band volumes (presumably their favourite tracks) including 'With Or Without You', 'Beautiful Day', 'Where The Streets Have No Name', 'One', 'I Still Haven't Found What I'm Looking For', 'Pride (In The Name Of Love)', alongside fan favourites such as 'Stories For Boys', 'Bad', & 'Desire'. Both super deluxe editions are numbered.
This release is also available as a single CD edition, of which there are two: a 20-track deluxe and a 16-track standard version. The 16-track selection is also repeated on a 2LP vinyl version.
Songs of Surrender will be released on 17 March 2023, via UMR/Island.
Compare prices and pre-order
U2
songs of surrender 4LP vinyl 40-track super deluxe
Compare prices and pre-order
U2
songs of surrender - 4CD 40-track super deluxe edition
Compare prices and pre-order
U2
Songs of Surrender - Exclusive orange 2LP vinyl
Compare prices and pre-order
U2
songs of surrender - 2LP vinyl
Compare prices and pre-order
U2
songs of surrender - single CD 20-track deluxe edition
Compare prices and pre-order
U2
songs of surrender - single CD 16-track standard edition
Tracklisting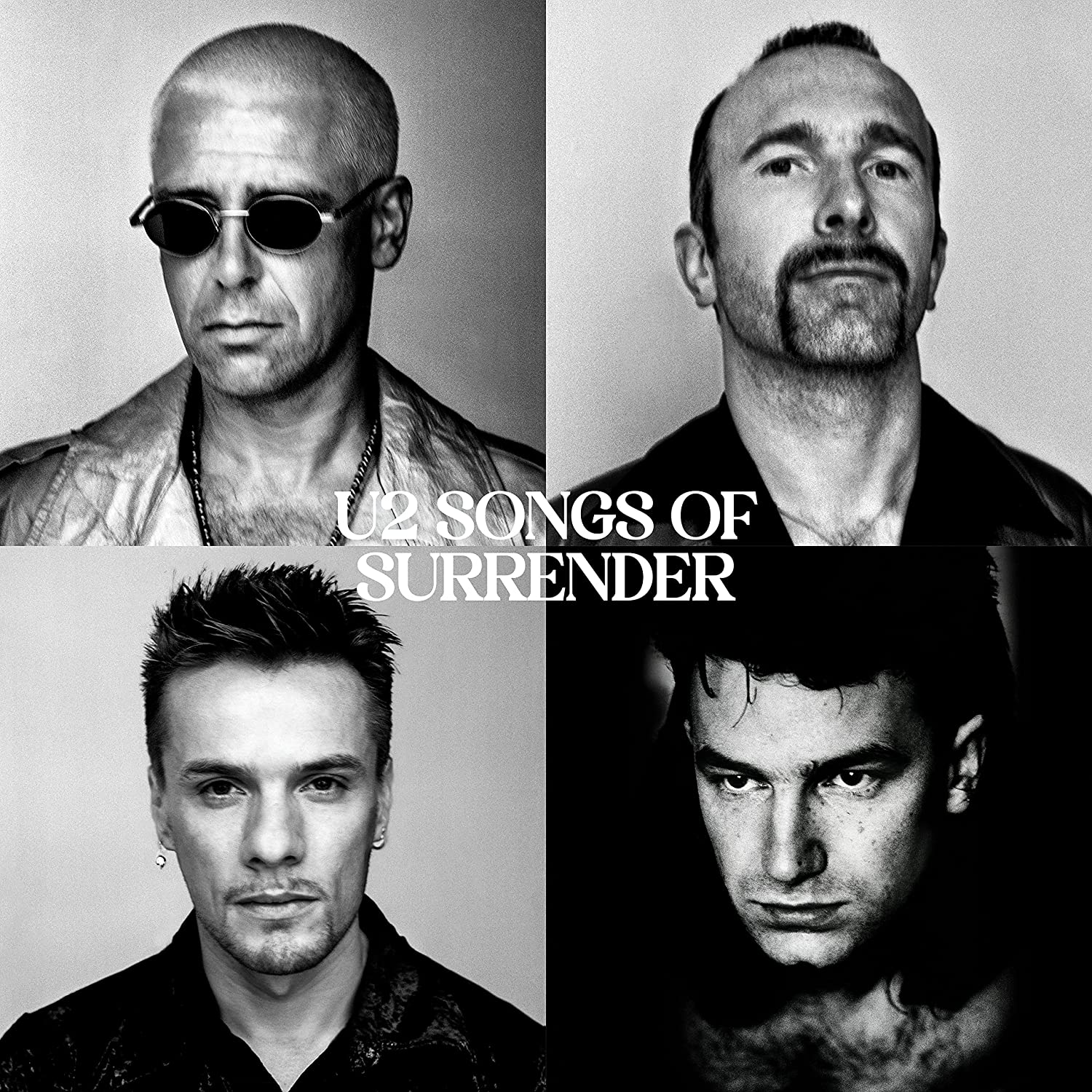 Songs of Surrender U2
/
CD 1 / LP 1: The Edge

ONE
WHERE THE STREETS HAVE NO NAME
STORIES FOR BOYS
11 O'CLOCK TICK TOCK
OUT OF CONTROL
BEAUTIFUL DAY
BAD
EVERY BREAKING WAVE
WALK ON (UKRAINE)
PRIDE (IN THE NAME OF LOVE)

CD 2 / LP 2: Larry

WHO'S GONNA RIDE YOUR WILD HORSES
GET OUT OF YOUR OWN WAY
STUCK IN A MOMENT YOU CAN'T GET OUT OF
RED HILL MINING TOWN
ORDINARY LOVE
SOMETIMES YOU CAN'T MAKE IT ON YOUR OWN
 INVISIBLE
DIRTY DAY
THE MIRACLE (OF JOEY RAMONE)
CITY OF BLINDING LIGHTS

CD 3 / LP 3: Adam

VERTIGO
I STILL HAVEN'T FOUND WHAT I'M LOOKING FOR
ELECTRICAL STORM
THE FLY
 IF GOD WILL SEND HIS ANGELS
DESIRE
UNTIL THE END OF THE WORLD
SONG FOR SOMEONE
ALL I WANT IS YOU
PEACE ON EARTH

CD 4 / LP 4: Bono

OR WITHOUT YOU
STAY (FARAWAY, SO CLOSE!)
SUNDAY BLOODY SUNDAY
LIGHTS OF HOME
CEDARWOOD ROAD
I WILL FOLLOW
TWO HEARTS BEAT AS ONE
MIRACLE DRUG
THE LITTLE THINGS THAT GIVE YOU AWAY
''40''

CD

ONE
WHERE THE STREETS HAVE NO NAME
STORIES FOR BOYS
BEAUTIFUL DAY
WALK ON (UKRAINE)
PRIDE (IN THE NAME OF LOVE)
CITY OF BLINDING LIGHTS
RED HILL MINING TOWN
ORDINARY LOVE
INVISIBLE
VERTIGO
I STILL HAVEN'T FOUND WHAT I'M LOOKING FOR
THE FLY
IF GOD WILL SEND HIS ANGELS
UNTIL THE END OF THE WORLD
WITH OR WITHOUT YOU
STAY (FARAWAY, SO CLOSE!)
SUNDAY BLOODY SUNDAY
I WILL FOLLOW
''40''

CD

ONE
WHERE THE STREETS HAVE NO NAME
STORIES FOR BOYS
WALK ON (UKRAINE)
PRIDE (IN THE NAME OF LOVE)
CITY OF BLINDING LIGHTS
ORDINARY LOVE
INVISIBLE
VERTIGO
I STILL HAVEN'T FOUND WHAT I'M LOOKING FOR
THE FLY
IF GOD WILL SEND HIS ANGELS
STAY (FARAWAY, SO CLOSE!)
SUNDAY BLOODY SUNDAY
I WILL FOLLOW
'40'