 News
Updated cover art for the forthcoming Swing Out Sister box
Blue Mood, Breakout & Beyond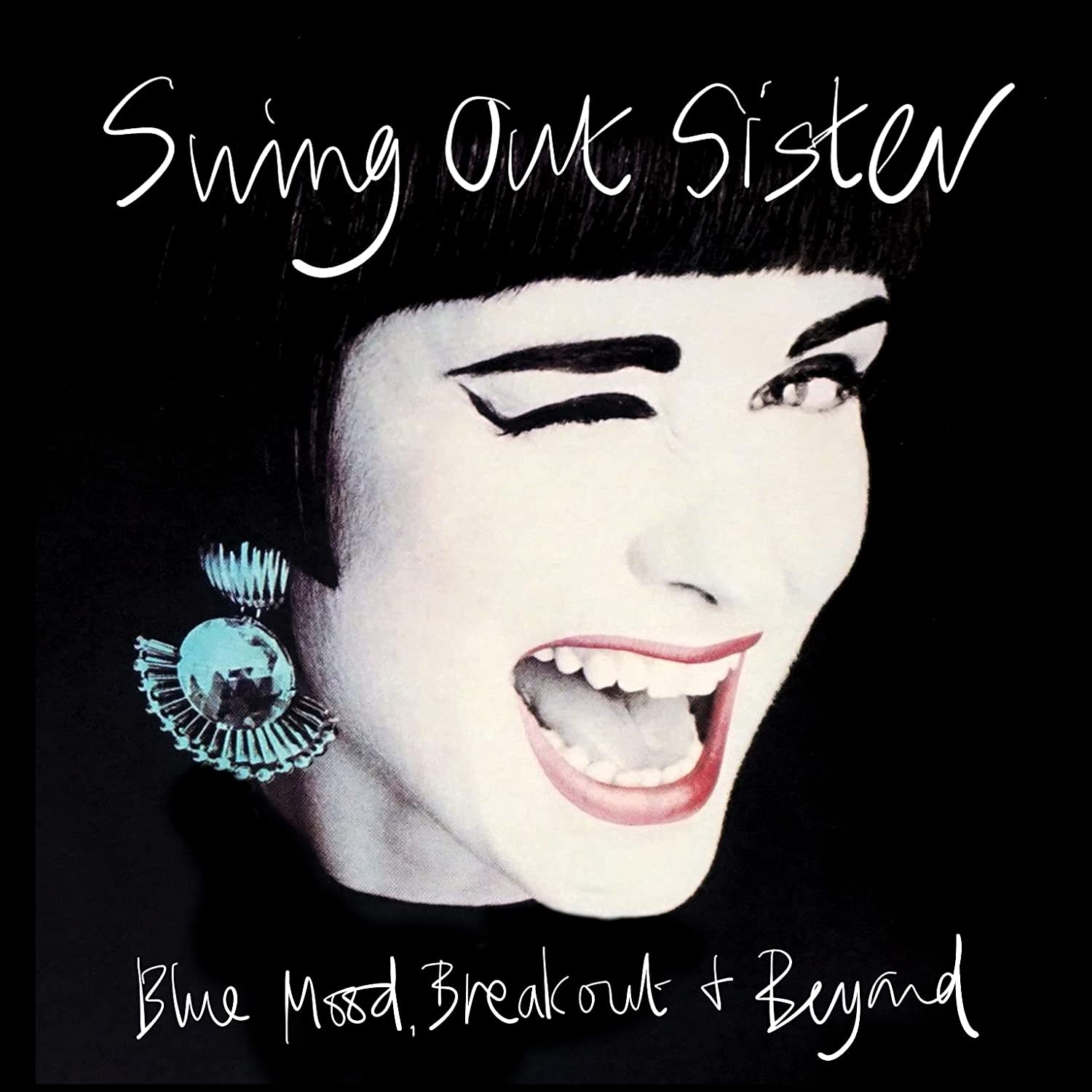 The previously announced Swing Out Sister box set always had temporary front cover artwork, but SDE can now confirm that the image above will be the finished, confirmed cover art for, Blue Mood, Breakout & Beyond, the forthcoming 8CD box set.
The handwritten text is by Corinne Drewery and the image is familiar, but a classic, originally taken by Nick Knight for the front cover of the Feb 1986 issue of I-D Magazine ("The Cool Issue") and subsequently reused for the Breakout single.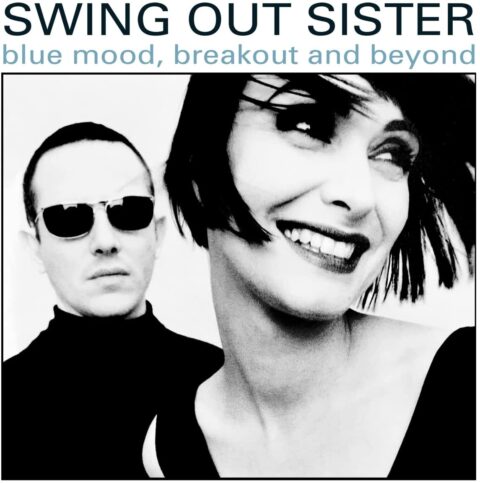 The box set will feature the group's first three studio albums, It's Better To Travel (1987), Kaleidoscope World (1989) and Get In Touch With Yourself (1992) and the Japan-only live album Live at the Jazz Café (1993). Corinne has re-interpreted the artwork for the various albums and created new artwork for the bonus discs (three CDs of remixes and a final disc collecting B-sides).
I spoke to band members Corinne Drewery and Andy Connell along with producer Paul O'Duffy about this era, and my interviews with them feature in the included booklet as they talk through the various albums (and the B-sides!).
Blue Mood, Breakout and Beyond will be released on 29 July 2022, via Cherry Red.
Compare prices and pre-order
Swing Out Sister
Blue Mood, Breakout and Beyond - 8CD box
Tracklisting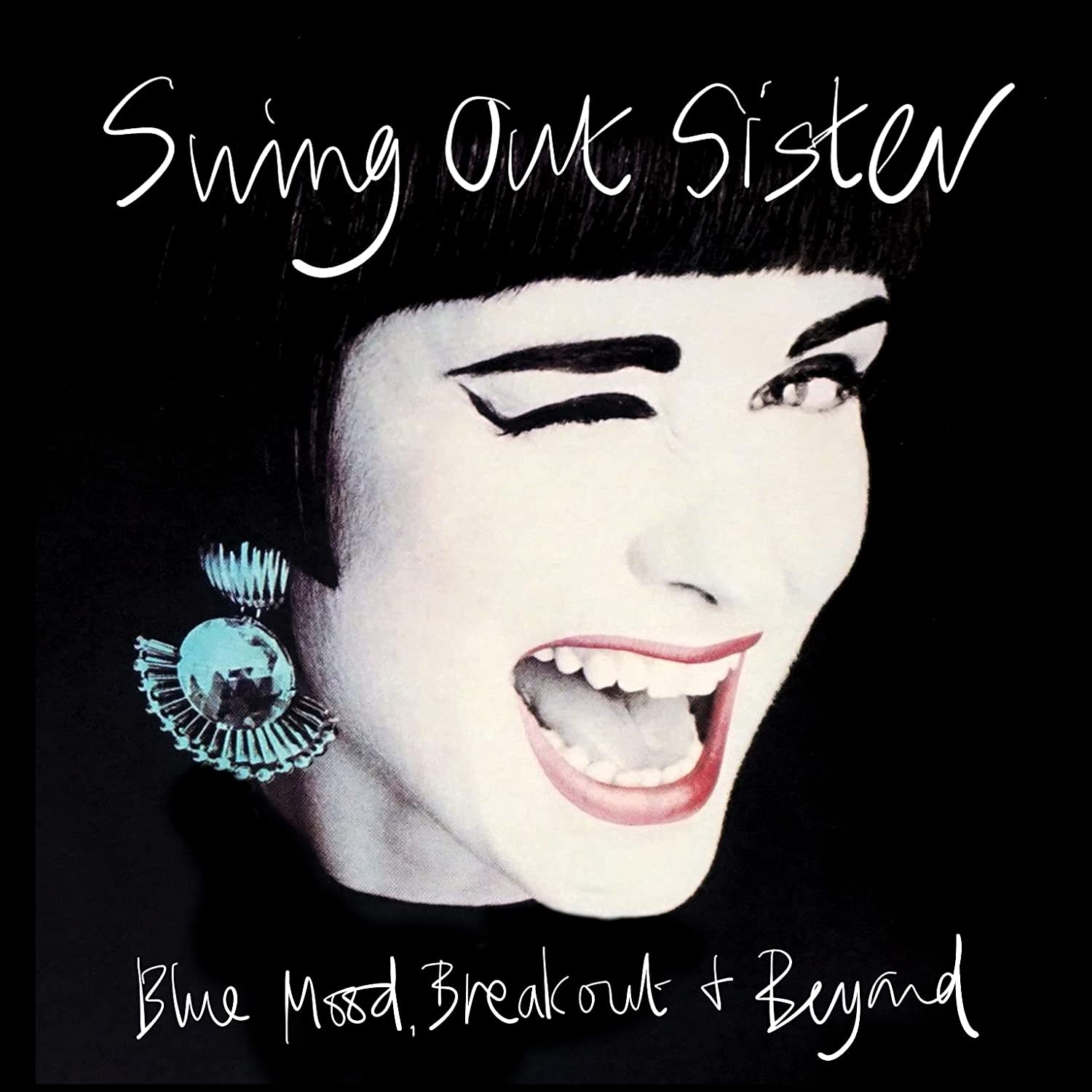 Blue Mood, Breakout and Beyond Swing Out Sister
/
8CD box set
1. It's Better To Travel

Breakout
Twilight World (Superb, Superb, Mix)
After Hours
Blue Mood
Surrender
Fooled By A Smile
Communion
It's Not Enough
Theme (From – "It's Better To Travel")

2. Kaleidoscope World

You On My Mind
Where In The World?
Forever Blue
Heart For Hire
Tainted
Waiting Game
Precious Words
Masquerade
Between Strangers
The Kaleidoscope Affair
Precious Words
Forever Blue
Masquerade

3. Get In Touch With Yourself

Get In Touch With Yourself
Am I The Same Girl
Incomplete Without You
Everyday Crime
Circulate
Who Let The Love Out
Understand
Notgonnachange
Don't Say The Word
Love Child
Everyday Crime (Inst.)

4. Live at the Jazz Café

Get In Touch With Yourself
You On My Mind
Surrender
Everyday Crime
Twilight World
Circulate
Am I The Same Girl
Breakout
Notgonnachange
Who Let The Love Out / Expansions / Coney Island Man / Wives & Lovers

5. Remixes

Blue Mood Dubbed-Up Version
Blue Mood Growler Mix
Breakout A New Rockin' Version
Breakout N.A.D. Mix
Breakout Horny Version
Breakout Carnival MIx
Fooled By A Smile Ralph Mix
Fooled By A Smile TV Mix
Breakout American Instrumental Mix
Communion Instrumental
Fooled By A Smile Phi Phi Mix
Twilight World Remix

6. Remixes

Twilight World – The World Travel Mix
Twilight World – Vocal Dub
Twilight World – Classical Dub
Twilight World – Instrumental Dub
Twilight World – Beat Your Sister Dub
Surrender – Stuff Gun Mix
Surrender Pop – Stand Remix
Surrender – Roadrunner Mix
Precious Words – Orchestral Mix
Waiting Game – Extended Version
Waiting Game – Remix Edit
Waiting Game – Ulti Mix
Waiting Game – Dub

7. Remixes

Where In The World – Bongo Fury Mix
Where In The World – Radical Mix
You On My Mind – Extended Version
Precious Words – Earth Bound Mix
Am I The Same Girl – Bubba's Version
Notgonnachange – Classic Club Version (Mix)
Notgonnachange – Classic Song Mix
Notgonnachange – Mix Of Drama
Notgonnachange – Dashi I Mix
Notgonnachange – O'Duffy's 7″ Mix
Notgonnachange – New Jack Swing Out Mix
Am I The Same Girl – Instrumental

8. B-sides

Wake Me When It's Over (B-Side – Blue Mood)
Dirty Money (B-Side – Breakout)
Who's To Blame (B-Side – Surrender)
Another Lost Weekend – Long Version (B-Side Twilight World)
Fever (B-Side Fooled By A Smile)
Coney Island Man (B-Side – You On My Mind)
Taxi Town (B-Side – Where In The World)
Windmills Of Your Mind (Where In The World Bonus Track)
Spirit Moves (B-Side – Am I The Same Girl)
I Can Hear You But I Can't See You Am (I The Same Girl – Bonus Track)
Alone (Notgonnachange Bonus Track)
Surrender 7″ Version
Twilight World (Single Edit)
Notgonnachange (Edit)
Circulate Live Version (Japanese single version)