 News
Vangelis / Nocturne: The Piano Album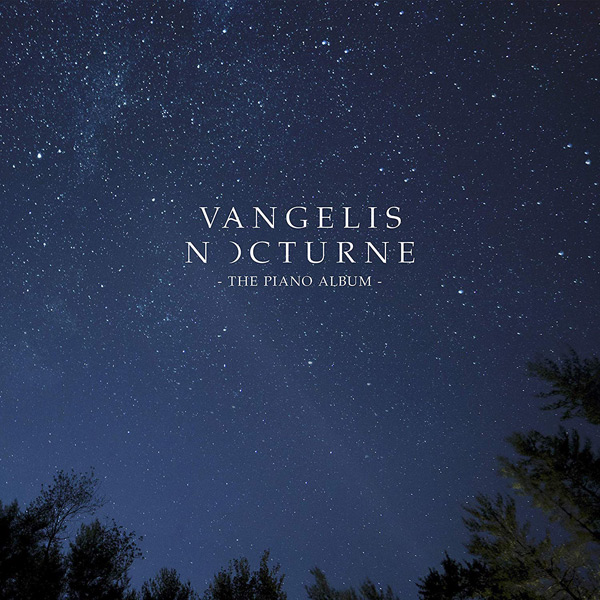 Legendary composer Vangelis, best known for his film soundtrack work, will next month issue Nocturne:The Piano Album, a collection of solo piano pieces that features 11 new tracks and brand new interpretations of some of his classic compositions.

The album marks the first time Vangelis has recorded on grand piano and amongst the 17 tracks are new versions of the iconic 'Chariots of Fire' as well as 'Love Theme' from Ridley Scott's sci-fi classic Blade Runner.
Given the title and the cover art, it will come as no surprise that the new piano compositions on the album are "inspired by night time" and Vangelis' long-held passion for space. New pieces include 'Nocturnal Promenade', which you can preview above, as well as 'Through the Night Mist', 'Sweet Nostalgia' and 'Lonesome'.
Nocturne: The Piano Album is released by Decca on 25 January 2019.
Compare prices and pre-order
Vangelis
Nocturne: The Piano Album - CD edition
Compare prices and pre-order
Vangelis
Nocturne: The Piano Album - vinyl LP
1. Nocturnal Promenade
2. To the unknown Man from Spiral
3. Movement Nine, Mythodea from Mythodea
4. Moonlight reflections
5. Through the Night Mist
6. Early Years
7. Love Theme from Blade Runner
8. Sweet Nostalgia
9. Intermezzo
10. To a Friend
11. La Petite Fille de la Mer from Apocalpse des Animaux
12. Longing
13. Chariots of Fire from Chariots of fire
14. Unfulfilled Desire
15. Lonesome
16. 1492: Conquest of Paradise from 1492 Conquest of Paradise
17. Pour Melia