 News
Whitesnake / Still Good to be Bad reissue
2008 album reissued across four formats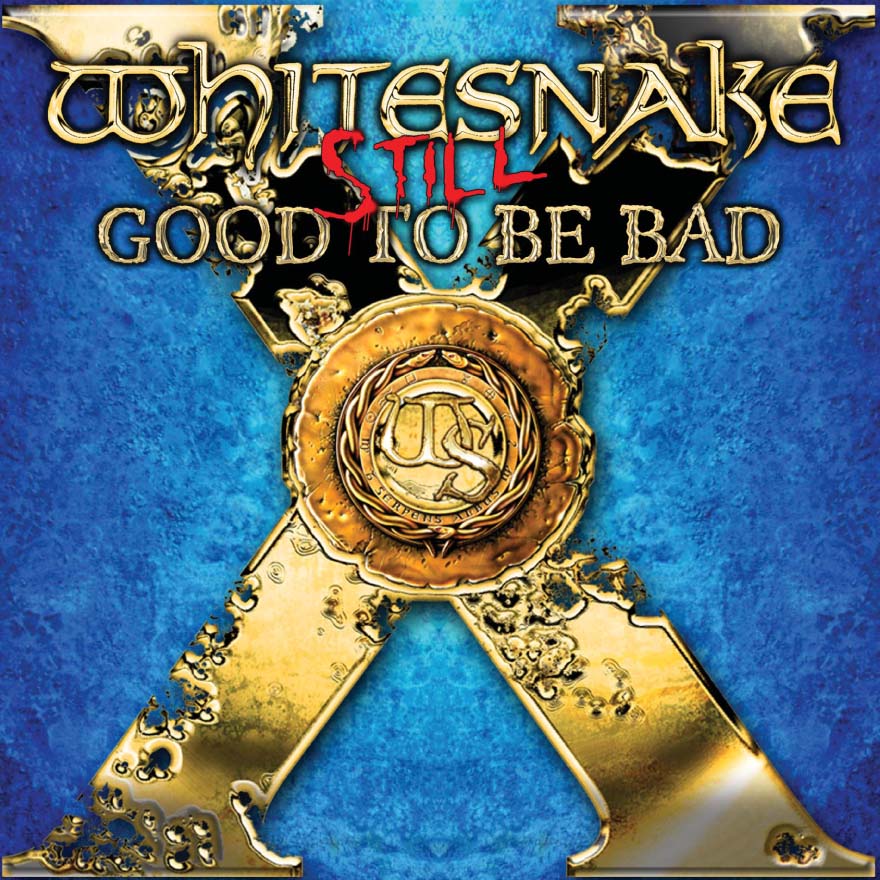 Remixed, remastered, rarities, box set, coloured vinyl and more…
Whitesnake will reissue their 2008 album Good to be Bad as STILL Good to be Bad in April. The band's 10th studio long-player includes the songs 'Best Years' and 'Summer Rain'.
Nominally a 15th anniversary reissue, there's four physical formats for this new edition, all of which feature a brand new 2023 stereo remix of the album. These are:
4CD+blu-ray box set
2LP blue vinyl
2CD deluxe
Single CD edition
The box set features the remix, a new remaster a selection of rare and unreleased studio and live recordings from the period, as well as videos all the music videos, interviews, and live performances from the Good To Be Bad world tour. If you're wondering, there's no spatial audio on the Blu-ray.
The new remix is available as a 2LP coloured vinyl set and on CD, while the double CD edition offers both the remix and the remaster.
The box set is therefore the only place to find the rarities. This content includes new alternate mixes which also feature new background vocals from the 'Hook City Harlots', Cami Thompson, Misty Rae & Jackie Landrum, plus the 'Hook City Horns' with Rick Metz on saxes and the trumpet of Joshua Reed. There's a version of 'All For Love' that features a different guitar solo by Doug Aldrich and the collection also includes 'Evolutions', a disc of unreleased recordings that presents a guide through the genesis of each song, from initial ideas with rough vocal melodies, lyrics and riffs through to finished demos and full band production versions (sounds similar to Peter Gabriel's So DNA).
The spark of the original album can be traced back to when Whitesnake founder and lead singer David Coverdale reconvened the band for a tour celebrating the band's 25th anniversary, as he recalls:
"We went out for two months and came back nine months later, and I had a big smile on my face and felt really energized.… I thought—'Wow! I've got thirty years of music here that I can go out and play, and I don't have to promote a new record…I can just have fun out there.'"
Coverdale enjoyed a newly forged creative friendship with guitarist Doug Aldrich, not only as a co-writer but, as a co-producer:
"Doug & I got on so well, I suggested we sit down with our acoustic guitars & see what unfolded…I was thrilled how effortless it was to create new Whitesnake music with him…"
The Still Good to be Bad is reissued on 28 April 2023, via Rhino.
Compare prices and pre-order
Whitesnake
Still Good to be Bad - 4CD+blu-ray box set
Compare prices and pre-order
Whitesnake
Still Good To Be Bad - 2LP blue vinyl
Compare prices and pre-order
Whitesnake
Still Good To Be Bad - 2CD edition
Compare prices and pre-order
Whitesnake
Still Good to be Bad - single CD edition
Tracklisting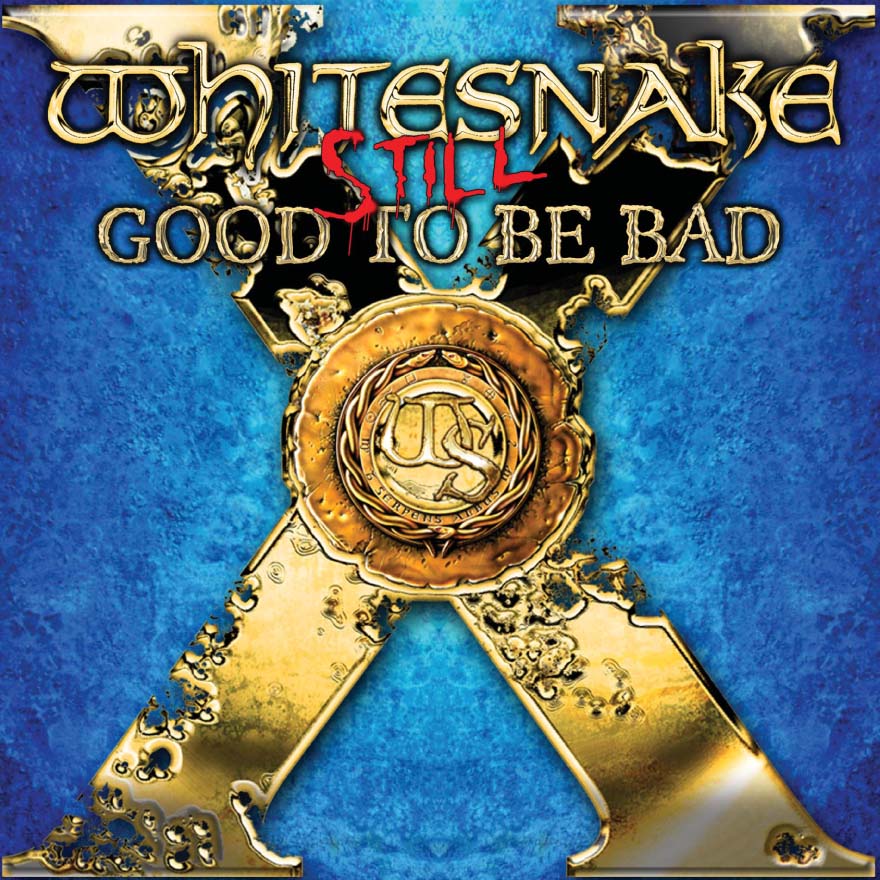 Still Good to be Bad
CD 1: New Remix

Best Years
Can You Hear The Wind Blow
Lay Down Your Love
If You Want Me
All I Want All I Need
Call On Me
Ready To Rock
Summer Rain
Good To Be Bad
All For Love
All I Want Is You
Got What You Need
A Fool In Love
Dog
'Til The End Of Time

CD 2: New Remaster

Best Years
Can You Hear The Wind Blow
Lay Down Your Love
If You Want Me
All I Want All I Need
Call On Me
Ready To Rock
Summer Rain
Good To Be Bad
All For Love
All I Want Is You
Got What You Need
A Fool In Love
Dog
'Til The End Of Time

CD 3

With Hook City Harlots
Lay Down Your Love*
Call On Me*
All For Love*
Good To Be Bad*
If You Want Me* – with Hook City Harlots and Hook City Horns
Got What You Need*
A Fool In Love*
Tommy Aldridge On Drums
Dog*
All I Want Is You*
Ready To Rock*
If You Want Me*
All For Love* – Doug Aldrich Alternate Solo
Summer Rain – Unzipped Version

CD 4

Best Years (Evolution)
Can You Hear the Wind Blow (Evolution)
Lay Down Your Love (Evolution)
All I Want All I Need (Evolution)
Call on Me (Evolution)
All for Love (Evolution)
Good to Be Bad (Evolution)
Summer Rain (Evolution)
If You Want Me (Evolution)
Got What You Need (Evolution)
Dog (Evolution)
All I Want Is You (Evolution)
A Fool in Love (Evolution)
Ready to Rock (Evolution)
'Til the End of Time (Evolution)

Blu-ray

Ready to Rock
Lay Down Your Love
Best Years (Purplesnake Video)
Can You Hear the Wind Blow (Purplesnake Video)
Call on Me (Purplesnake Video)
All I Want Is You (Purplesnake Video)
All for Love (Purplesnake Video)
Got What You Need (Purplesnake Video)
Best Years (Mini Concert 2008)
Can You Hear the Wind Blow (Mini Concert 2008)
Lay Down Your Love (Mini Concert 2008)
A Fool in Love (Mini Concert 2008)
Eddie Trunk Interview (Live at the Cutting Room, New York, NY)
Can You Hear the Wind Blow (Live at the Cutting Room, New York, NY) [Acoustic]
All I Want All I Need (Live at the Cutting Room, New York, NY) [Acoustic]
Lay Down Your Love (Live at the Cutting Room, New York, NY) [Acoustic]