 News
Whitesnake / The Rock Album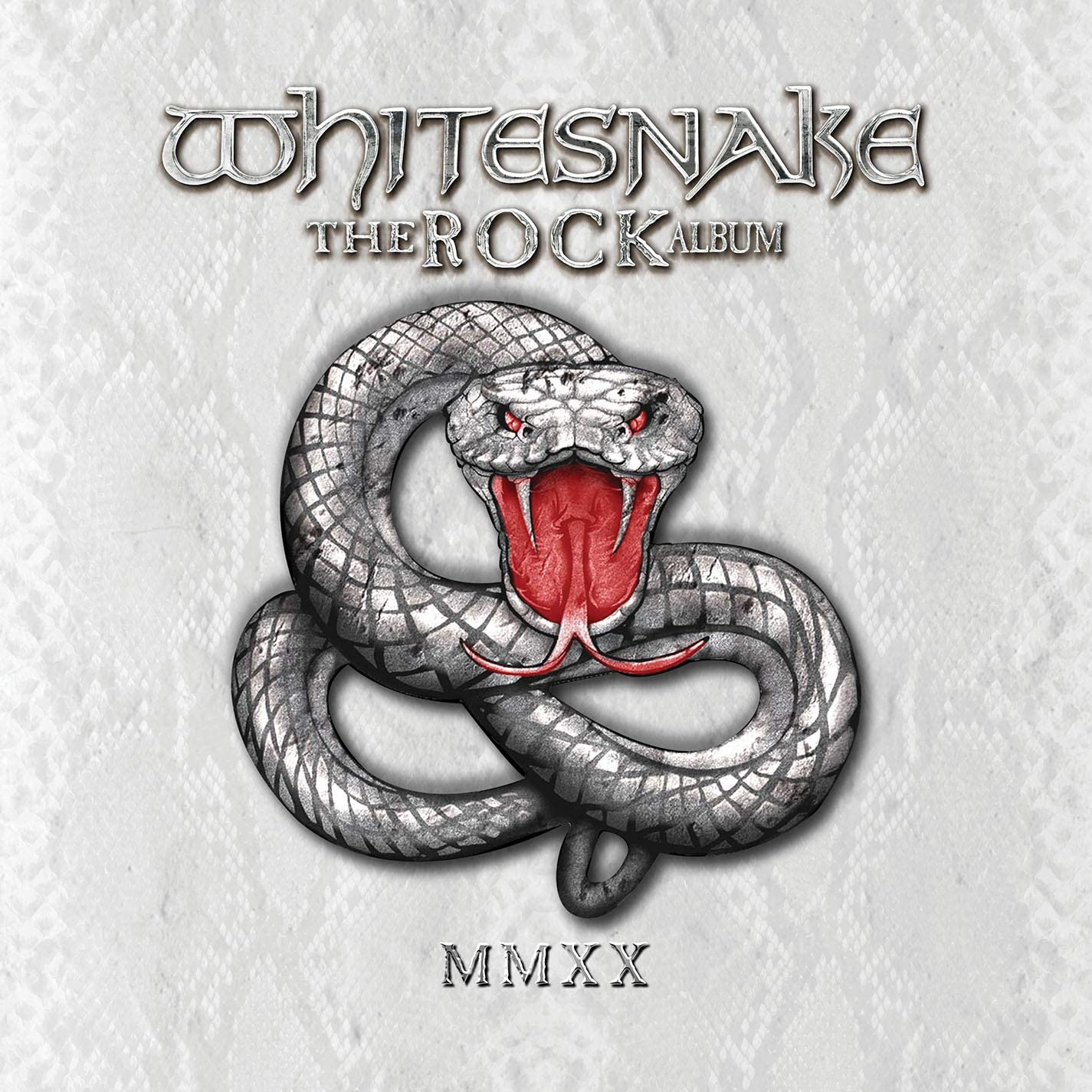 'Revisited, remixed and remastered' tracks • Coloured vinyl & CD
Whitesnake will issue a new collection of remixed and remastered songs as The Rock Album, the first in a series of planned compilations around specific themes.

The songs on The Rock Album were originally issued between 1984 and 2011 and are pulled from six Whitesnake studio albums. The 16-track selection includes 'Love Ain't No Stranger', 'Judgement Day', 'Still of the Night', 'Give Me All Your Love' and 'Here I Go Again.' This new collection also plays loose with the definition of 'Whitesnake' by including 'She Give Me', from David Coverdale's 2000 solo album, Into the Light.
According to Coverdale, "all the songs have been revisited, remixed and remastered. Some have been musically embellished where my co-producer Michael McIntyre, my new mixer Christopher Collier and I felt it appropriate or necessary to bring out the best in these songs." An example of this is that The Rock Album includes a remixed version of 'All Or Nothing' (from Slide It In) that features additional guitars pulled from the original multi-track tapes, plus an alternate arrangement of 'Tell Me How' from Forevermore.
The collection features the debut of 'Always The Same', a previously unreleased song that was recorded during the 2019 sessions for Flesh & Blood.
The Rock Album is the first release in the 'Red, White and Blues Trilogy'. Forthcoming collections will be Love Songs (red) and The Blues Album (blue, obviously!). The Rock Album is pressed on double white vinyl, so clearly the other compilations will follow suit with their respective colours.
The Rock Album will be released on 19 June 2020.
Compare prices and pre-order
Whitesnake
The Rock Album 2020 - 2LP white vinyl
Compare prices and pre-order
Whitesnake
The Rock Album 2020 - CD edition
You might also like…
Compare prices and pre-order
Whitesnake
Slide It In - 35th anniversary remix 2LP vinyl
The Rock Album 2020 2LP white vinyl
Side 1
1. Still Of The Night
2. Best Years
3. Tell Me How
4. Love Ain't No Stranger
Side 2
1. All Or Nothing
2. Give Me All Your Love
3. Can You Hear The Wind Blow
4. Restless Heart
Side 3
1. Anything You Want
2. Here I Go Again
3. Judgement Day
4. She Give Me
Side 4
1. Crying
2. Can't Stop Now
3. Always The Same*
4. Forevermore
The Rock Album 2020 CD edition
1. Still Of The Night
2. Best Years
3. Tell Me How
4. Love Ain't No Stranger
5. All Or Nothing
6. Give Me All Your Love
7. Can You Hear The Wind Blow
8. Restless Heart
9. Anything You Want
10. Here I Go Again
11. Judgement Day
12. She Give Me
13. Crying
14. Can't Stop Now
15. Always The Same*
16. Forevermore
*previously unreleased