 News
World Party's Goodbye Jumbo vinyl reissue delayed until the end of the year
Jumbo delayed and in holding pattern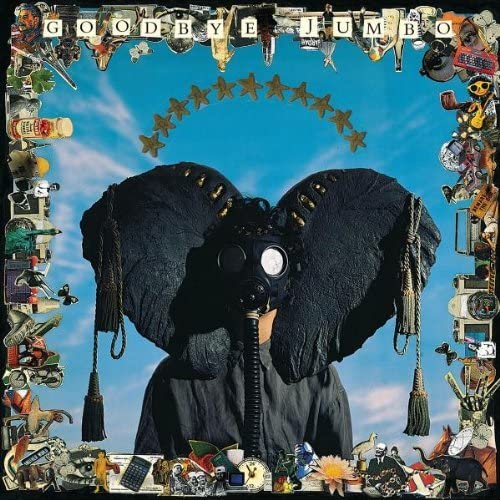 World Party kicked off their vinyl reissue programme last month with the debut album Private Revolution, but fans expecting 1990's Goodbye Jumbo to follow next will be disappointed.

The campaign moves straight on to 1993's Bang!, which is due out at the end of next week, with Goodbye Jumbo now scheduled for reissue in October this year, five months after the planned vinyl reissue of Dumbing Up, the most recent World Party long-player.
SDE can reveal that the release sequence was scuppered by a manufacturing error with regards to the cover art of Goodbye Jumbo. The horrendous lead times with vinyl production right now have resulted in this album reissued being pushed right to the back end of the year.
In more positive news, Bang! is out on vinyl at the end of next week. Pre-order links for 1997's Egyptology currently hard to come by…
Private Revolution (1986)
"Private Revolution" (4:01)
"Making Love (To the World)" (2:30)
"Ship of Fools" (4:27)
"All Come True" (5:52)
"Dance of the Hoppy Lads" (0:44)
"It Can Be Beautiful (Sometimes)" (3:00)
"The Ballad of the Little Man" (5:02)
"Hawaiian Island World" (4:20)
"All I Really Want to Do" (4:43)
"World Party" (4:36)
"It's All Mine" (5:33)
Goodbye Jumbo (1990)
"Is It Too Late?" – 4:24
"Way Down Now" – 3:49
"When the Rainbow Comes" – 4:58
"Put the Message in the Box" – 4:16
"Ain't Gonna Come Till I'm Ready" – 5:05
"And I Fell Back Alone" – 3:57
"Take It Up" – 4:37
"God on My Side" – 4:14
"Show Me to the Top" – 5:15 (contains untitled hidden track beginning at 4:42)
"Love Street" – 4:21
"Sweet Soul Dream" – 4:39
"Thank You World" – 3:47
Bang! (1993)
"Kingdom Come" – 5:27
"Is It Like Today?" – 5:11
"What Is Love All About?" – 4:06
"And God Said…" – 0:26
"Give It All Away"– 4:23
"Sooner or Later" – 4:34
"Hollywood" – 4:09
"Radio Days" – 4:53
"Rescue Me" – 6:06
"Sunshine" – 4:31
"All I Gave" – 3:47
"Give It All Away (Reprise)"
Egyptology (1997)
"It Is Time" (3:20)
"Beautiful Dream" (4:45)
"Call Me Up" (2:57)
"Vanity Fair" (3:33)
"She's the One" (4:56)
"Vocal Interlude" (0:24)
"Curse of the Mummy's Tomb" (5:58)
"Hercules" (3:15)
"Love Is Best" (3:03)
"Rolling Off a Log" (5:54)
"Strange Groove" (4:10)
"The Whole of the Night" (3:15)
"Piece of Mind" (4:58)
"This World" (4:21)
"Always" (4:23)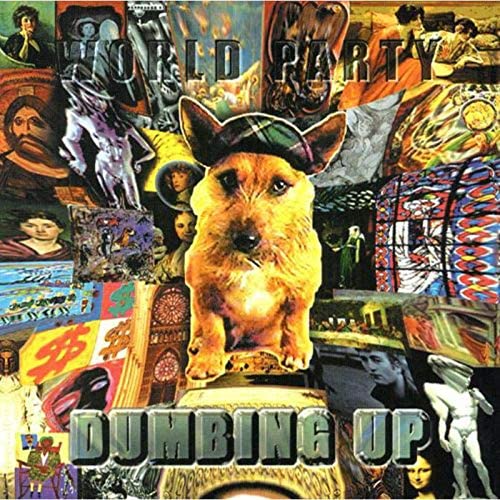 Dumbing Up (2000)
"Here Comes the Future" (4:44)
"What Does It Mean Now?" (4:59)
"Another 1000 Years" (5:29)
"High Love" (6:51)
"Best Place I've Ever Been" (3:31)
"You're a Hurricane, I'm a Caravan" (4:00)
"Who are You?" (5:08)
"See the Light" (5:19)
"Santa Barbara" (4:17)
"All the Love that's Wasted" (4:33)
"Little Bit of Perfection" (5:26)
"Always on My Mind" (8:34)