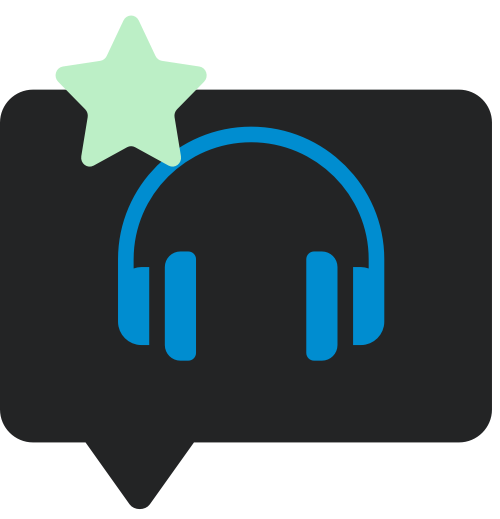 Reviews
Bob Mould / Distortion 1989-1995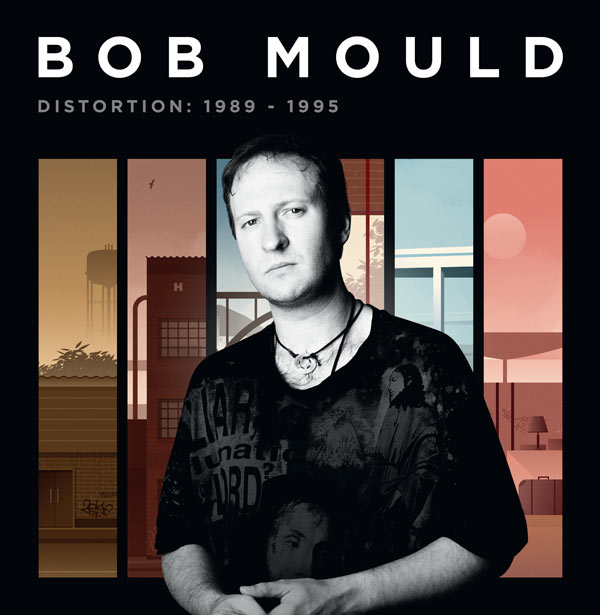 Alex Petridis reviews the new vinyl package for SDE
In 1989, Bob Mould released his solo debut album, Workbook. It was precisely the kind of album you might have expected the former frontman of an acclaimed, influential but commercially unsuccessful alt-rock band such as Hüsker Dü to make for a major label in 1989, an era when artists seldom crossed over from rock's leftfield to the mainstream without a few pragmatic adjustments to their sound.

Workbook was polished, it was grown-up: a million miles away from the hardcore punk scene that had spawned Hüsker Dü, but which the band had long outgrown in favour of a melding of ferocious distorted guitars and gorgeous pop melodies. Workbook didn't even sound much like Husker Du in their later stages. It was heavy on acoustic guitars and classic songcraft, it had a potential hit single in the shape of the breezy 'See A little Light'. If you wanted to know where Mould's head was at musically – as they used to say in the '60s – there was a cover of a Richard Thompson song on the b-side of one of its singles. Here, it seemed was the new, mature Bob Mould making music that might well turn him into the kind of star he'd failed to become in Hüsker Dü.
Or perhaps not. A year later, Bob Mould released Workbook's follow-up, Black Sheets Of Rain, an album so depressing, so monolithic in its misery, so heavy both in sound and tone that it almost defied anyone charmed by Workbook's lightness of touch to listen to it all the way through. It sold virtually nothing – 7000 copies, according to Creation boss Alan McGee, admittedly not the world's most reliable witness – and ended Mould's dalliance with major labels for good. It also suggested that Bob Mould's solo career was not going to pan out in the way anyone expected.


How 'Black Sheets of Rain' is presented in the new Distortion vinyl box (click image to enlarge)
That proved to be true: by the time Mould released 2006's Blowoff, an album of electronic dance music made with house producer Richard Morell and inspired by the gay club night the pair ran in Washington DC, it was fair to say he had reached a musical space that not even the most eclectically-minded Hüsker Dü fan could ever have anticipated. In fact, Mould's solo career has proved so storied that trying to digest it in one go feels overwhelming: the 24CD version of Distortion, which contains virtually everything Mould has recorded over the last 30 years, will clearly appeal to completists, but the 8LP vinyl version, which breaks his career down into smaller chunks, feels more manageable.
The first in a series of four vinyl boxes covers 1989-1995. Aside from Workbook and Black Sheets Of Rain – the latter still a tough listen, although the melody of single It's Too Late sparkles amid the funereal tempos and lyrical howls of despair – it takes in Sugar, the trio Mould formed in the wake of the latter album's commercial failure. A lot had changed in the two years that separated Black Sheets Of Rain from Sugar's debut, not least the rise of Nirvana, a band who audibly had Hüsker Dü in their DNA: in the wake of grunge, one no longer needed to polish up one's sound in order to get radio play or mainstream attention. Moreover, the shift in public tastes coincided with Mould writing more direct music than he had in years, building on the melodic punch of Hüsker Dü's hits-that-should-have-been 'Makes No Sense At All' and 'Could You Be The One?', although the production was brighter and cleaner than his former band's murky fuzz: as if to underline that its mastermind was in a sunnier mood than anyone familiar with his oeuvre might expect, Copper Blue's standout was 'If I Can't Change Your Mind', on which the author of temper tantrums such as 'I Apologize' and 'Never Talking To You Again' improbably wrote a song about the benefits of cheerily agreeing to differ. Snapped up by Creation in the UK, it was both the biggest commercial success of Mould's career and the NME's 1992 Album Of The Year. It still sounds fantastic.

'Copper Blue' from the new Distortion box set (click image to enlarge)
At which point, Mould felt impelled to throw a spanner in the works again, at least commercially. 1993's Beaster was Copper Blue's evil twin: a half-hour burst of songs recorded at the same time as Sugar's previous album, but of a significantly darker hue. If it was a return to the bleak emotional terrain of Black Sheets Of Rain, the music was stronger, more varied: 'Come Around' bore the influence of shoegazing (Mould was a huge fan of My Bloody Valentine's Loveless), the sheer force of the playing on 'JC Auto' and 'Judas Cradle' drags the listener along, closer 'Walking Away' offered an unexpected detour into celestial-sounding synths. Bolstered by the success of Copper Blue, it reached the UK Top Ten, but the fate of its follow-up, File Under: Easy Listening, suggested fans of Mould's poppier side had taken a once-bitten approach to its contents: it was another Top Ten album, but this time seemed to come and go quickly without leaving much of a trace. Its recording was fraught – Spin magazine publicly outed Mould, whose sexuality had been an open secret since the days of Hüsker Dü, an early version of the album was scrapped, Mould expressed misgivings about the finished version – and it remains the least well-regarded of Sugar's albums, which isn't entirely fair. Neither an out-and-out triumph in the manner of Copper Blue, nor a punishing but rewarding trawl through the dark recesses of the soul à la Beaster, it nevertheless has its moments: 'Explode And Make Up', 'Your Favourite Thing' and 'Gee Angel' are fabulous songs; it might have been hailed a classic had a couple of the lesser tracks been replaced by 'Mind Is An Island' or 'Going Home', both inexplicably relegated to b-sides, and present here on the off-cuts set Besides, which also offers zippy takes on four Copper Blue tracks from a BBC Session and a ferocious live reading of Beaster's 'JC Auto'.
File Under: Easy Listening spelt the end for Sugar, and this box set leaves Mould's story there: a final album (Distortion Plus) mops up some leftovers, including collaborations with Throwing Muses and The Golden Palominos and a great cover of Gram Parsons' 'Hickory Wind' recorded with the late singer-songwriter Vic Chesnutt. If the new artwork that replaces the original sleeves feels slightly at odds with some of the box set's contents – the slick-looking graphics belying the sound of Beaster or Black Sheets Of Rain – then the albums themselves sound and look superb, pressed onto clear vinyl with a different coloured splatter for each. An accompanying 12"x 12" booklet adds lyrics and memorabilia, although the essay by actor Fred Armisen is clearly intended for the more complete CD version, and keeps discussing tracks that aren't actually on its vinyl counterpart. But these are minor quibbles: Distortion provides a rewarding summary not just of Mould's early solo career, but of American alternative rock in a period of transition.
Reviewed by Alex Petridis for SDE.
---
Distortion 1989-1995 is an 8LP coloured/splatter vinyl box set which is released today. Distortion 1989-2019, a more expansive 24CD variant, is also out today.
---
Compare prices and pre-order
Bob Mould
Distortion 8LP splatter vinyl box set
Compare prices and pre-order
Bob Mould
Distortion 24CD box with signed print
Compare prices and pre-order
Bob Mould
Distortion 24CD box - standard edition
Distortion 1989-1995 8LP vinyl box set
LP 1 – Bob Mould – Workbook (1989)
Side A
Sunspots
Wishing Well
Heartbreak A Stranger
See A Little Light
Poison Years
Sinners And Their Repentances
Side B
Brasilia Crossed With Trenton
Compositions For The Young And Old
Lonely Afternoon
Dreaming, I Am
Whichever Way The Wind Blows
LP 2 – Bob Mould – Blacksheets Of Rain (1990)
Side A
Black Sheets Of Rain
Stand Guard
It's Too Late
One Good Reason
Stop Your Crying
Side B
Hanging Tree
The Last Night
Hear Me Calling
Out Of Your Life
Disappointed
Sacrifice / Let There Be Peace
LP 3 – Sugar – Copper Blue (1992)
Side A
The Act We Act
A Good Idea
Changes
Helpless
Hoover Dam
Side B
The Slim
If I Can't Change Your Mind
Fortune Teller
Slick
Man On The Moon
LP 4 – Sugar – Beaster (1993)
Side A
Come Around
Tilted
Judas Cradle
Side B
JC Auto
Feeling Better
Walking Away
LP 5 – Sugar – File Under: Easy Listening (1994)
Side A
Gift
Company Book
Your Favorite Thing
What You Want It To Be
Gee Angel
Side B
Panama City Motel
Can't Help You Anymore
Granny Cool
Believe What You're Saying
Explode And Make Up
LP 6 & 7 – Sugar – Besides (1995)
Side A
Needle Hits E
If I Can't Change Your Mind (Solo Mix)
Try Again
Where Diamonds Are Halos (Live At The Cabaret Metro, 22nd July 1992)
Armenia City In The Sky (Live At The Cabaret Metro, 22nd July 1992)
Side B
Clownmaster
Anyone (Live At The Cabaret Metro, 22nd July 1992)
JC Auto (Live At The Cabaret Metro, 22nd July 1992)
Believe What You're Saying (Campfire Mix)
Mind Is An Island
Side C
Frustration
Going Home
In The Eyes Of My Friends
And You Tell Me
Side D
If I Can't Change Your Mind (BBC Radio Session)
Hoover Dam (BBC Radio Session)
The Slim (BBC Radio Session)
Where Diamonds Are Halos (BBC Radio Session)
LP 8 – Distortion Plus:1989 – 1995
Side A
All Those People Know (Bob Mould)
No Water In Hell (Bob Mould)
Dying From The Inside Out (The Golden Palominos)
Side B
Dio (Throwing Muses)
Hickory Wind (Bob Mould and Vic Chesnutt)
Can't Fight It (Bob Mould)
Turning Of The Tide (Bob Mould)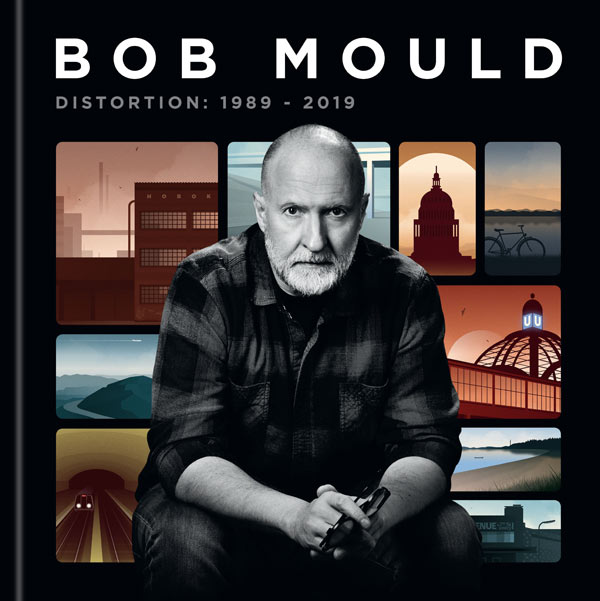 Distortion 1989-2019 24CD box set
CD 1 – Bob Mould – Workbook (1989)
Sunspots
Wishing Well
Heartbreak A Stranger
See A Little Light
Poison Years
Sinners And Their Repentances
Brasilia Crossed With Trenton
Compositions For The Young And Old
Lonely Afternoon
Dreaming, I Am
Whichever Way The Wind Blows
CD 2 – Bob Mould – Blacksheets Of Rain (1990)
Black Sheets Of Rain
Stand Guard
It's Too Late
One Good Reason
Stop Your Crying
Hanging Tree
The Last Night
Hear Me Calling
Out Of Your Life
Disappointed
Sacrifice / Let There Be Peace
CD 3 – Sugar – Copper Blue (1992)
The Act We Act
A Good Idea
Changes
Helpless
Hoover Dam
The Slim
If I Can't Change Your Mind
Fortune Teller
Slick
Man On The Moon
CD 4 – Sugar – Beaster (1993)
Come Around
Tilted
Judas Cradle
JC Auto
Feeling Better
Walking Away
CD 5 – Sugar – File Under: Easy Listening (1994)
Gift
Company Book
Your Favorite Thing
What You Want It To Be
Gee Angel
Panama City Motel
Can't Help You Anymore
Granny Cool
Believe What You're Saying
Explode And Make Up
CD 6 – Sugar – Besides (1995)
Needle Hits E
If I Can't Change Your Mind (Solo Mix)
Try Again
Where Diamonds Are Halos (Live At The Cabaret Metro, 22nd July 1992)
Armenia City In The Sky (Live At The Cabaret Metro, 22nd July 1992)
Clownmaster
Anyone (Live At The Cabaret Metro, 22nd July 1992)
JC Auto (Live At The Cabaret Metro, 22nd July 1992)
Believe What You're Saying (Campfire Mix)
Mind Is An Island
Frustration
Going Home
In The Eyes Of My Friends
And You Tell Me
If I Can't Change Your Mind (BBC Radio Session)
Hoover Dam (BBC Radio Session)
The Slim (BBC Radio Session)
Where Diamonds Are Halos (BBC Radio Session)
CD 7 – Bob Mould – Bob Mould (1996)
Anymore Time Between
I Hate Alternative Rock
Fort Knox, King Solomon
Next Time That You Leave
Egøverride
Thumbtack
Hair Stew
Deep Karma Canyon
Art Crisis
Roll Over And Die
CD 8 – Bob Mould – The Last Dog And Pony Show (1998)
New #1
Moving Trucks
Taking Everything
First Drag Of The Day
Classifieds
Who Was Around?
Skintrade
Vaporub
Sweet Serene
Megamanic
Reflecting Pool
Along The Way
CD 9 – Bob Mould – modulate. (2002)
180 Rain
Sunset Safety Glass
Semper Fi
Homecoming Parade
Lost Zoloft
Without?
Slay/Sway
The Receipt
Quasar
Soundonsound
Hornery
Comeonstrong
Trade
Author's Lament
CD 10 – LoudBomb – Long Play Grooves. (2002)
Theme (It's A Perfect Day)
Guys Like You
Devil v. Angel
I Cannot Reverse You
The Fall Collection
This Is The Way I Want It
BB DuBois
Factory Builders Convention
NumberNine
Heaven's On Fire
We Need The Truth
Helium
CD 11 – Bob Mould – Body Of Song (2005)
Circles
(Shine Your) Light Love Hope
Paralyzed
I Am Vision, I Am Sound
Underneath Days
Always Tomorrow
Days Of Rain
Best Thing
High Fidelity
Missing You
Gauze Of Friendship
Beating Heart The Prize
CD 12 – Blowoff – Blowoff (2006)
Hormone Love
Here And Now
Overload
Saturday Night All The Time
Life With A View
Man Keeps Winning
Lemonade
Tag It
Fallout
Get Inside With Me
Beautiful
Ballad Of Mark Dirt
CD 13 – Bob Mould – District Line (2008)
Stupid Now
Who Needs To Dream?
Again And Again
Old Highs, New Lows
Return To Dust
The Silence Between Us
Shelter Me
Very Temporary
Miniature Parade
Walls In Time
CD 14 – Bob Mould – Life And Times (2009)
Life And Times
The Breach
City Lights (Days Go By)
MM 17
Argos
Bad Blood Better
Wasted World
Spiraling Down
I'm Sorry, Baby, But You Can't Stand In My Light Any More
Lifetime
CD 15 – Bob Mould – Silver Age (2012)
Star Machine
Silver Age
The Descent
Briefest Moment
Steam Of Hercules
Fugue State
Round The City Square
Angels Rearrange
Keep Believing
First Time Joy
CD 16 – Bob Mould – Beauty And Ruin (2014)
Low Season
Little Glass Pill
I Don't Know You Anymore
Kid With Crooked Face
Nemeses Are Laughing
The War
Forgiveness
Hey Mr. Grey
Fire In The City
Tomorrow Morning
Let The Beauty Be
Fix It
CD 17 – Bob Mould – Patch The Sky (2016)
Voices In My Head
The End Of Things
Hold On
You Say You
Losing Sleep
Pray For Rain
Lucifer And God
Daddy's Favorite
Hands Are Tied
Black Confetti
Losing Time
Monument
CD 18 – Bob Mould – Sunshine Rock (2019)
Sunshine Rock
What Do You Want Me To Do
Sunny Love Song
Thirty Dozen Roses
The Final Years
Irrational Poison
I Fought
Sin King
Lost Faith
Camp Sunshine
Send Me A Postcard
Western Sunset
CD 19 – Bob Mould – Live At The Cabaret Metro, 1989 (1989)
Sunspots (Live At The Cabaret Metro, 14th May 1989)
Wishing Well (Live At The Cabaret Metro, 14th May 1989)
Compositions For The Young And Old (Live At The Cabaret Metro, 14th May 1989)
Heartbreak A Stranger (Live At The Cabaret Metro, 14th May 1989)
Dreaming, I Am (Live At The Cabaret Metro, 14th May 1989)
If You're True (Live At The Cabaret Metro, 14th May 1989)
Poison Years (Live At The Cabaret Metro, 14th May 1989)
Sinners And Their Repentances (Live At The Cabaret Metro, 14th May 1989)
Lonely Afternoon (Live At The Cabaret Metro, 14th May 1989)
Brasilia Crossed With Trenton (Live At The Cabaret Metro, 14th May 1989)
See A Little Light (Live At The Cabaret Metro, 14th May 1989)
Whichever Way The Wind Blows (Live At The Cabaret Metro, 14th May 1989)
All Those People Know (Live At The Cabaret Metro, 14th May 1989)
Shoot Out The Lights (Live At The Cabaret Metro, 14th May 1989)
Hardly Getting Over It (Live At The Cabaret Metro, 14th May 1989)
Celebrated Summer (Live At The Cabaret Metro, 14th May 1989)
Makes No Sense At All (Live At The Cabaret Metro, 14th May 1989)
CD 20 – Sugar – The Joke Is Always On Us, Sometimes (1995)
Gift (Live At First Avenue, 2nd November 1994)
Company Book (Live At First Avenue, 2nd November 1994)
Hoover Dam (Live At First Avenue, 2nd November 1994)
After All The Roads Have Led To Nowhere (Live At First Avenue, 2nd November 1994)
Where Diamonds Are Halos (Live At First Avenue, 2nd November 1994)
Slick (Live At First Avenue, 2nd November 1994)
Going Home (Live At First Avenue, 2nd November 1994)
Running Out Of Time (Live At First Avenue, 2nd November 1994)
Frustration (Live At First Avenue, 2nd November 1994)
Changes (Live At First Avenue, 2nd November 1994)
Can't Help You Any More (Live At First Avenue, 2nd November 1994)
Helpless (Live At First Avenue, 2nd November 1994)
If I Can't Change Your Mind (Live At First Avenue, 2nd November 1994)
In The Eyes Of My Friends (Live At First Avenue, 2nd November 1994)
Clownmaster (Live At First Avenue, 2nd November 1994)
Gee Angel (Live At First Avenue, 2nd November 1994)
Explode And Make Up (Live At First Avenue, 2nd November 1994)
The Slim (Live At First Avenue, 2nd November 1994)
CD 21 – Bob Mould Band – Live Dog 98 (2002)
Moving Trucks (Live At The Forum, 29th October 1998)
Taking Everything (Live At The Forum, 29th October 1998)
First Drag Of The Day (Live At The Forum, 29th October 1998)
I Hate Alternative Rock (Live At The Forum, 29th October 1998)
Stand Guard (Live At The Forum, 29th October 1998)
Classifieds (Live At The Forum, 29th October 1998)
Hear Me Calling (Live At The Forum, 29th October 1998)
Art Crisis (Live At The Forum, 29th October 1998)
Anymore Time Between (Live At The Forum, 29th October 1998)
Skintrade (Live At The Forum, 29th October 1998)
Eternally Fried (Live At The Forum, 29th October 1998)
Roll Over And Die (Live At The Forum, 29th October 1998)
Lonely Afternoon (Live At The Forum, 29th October 1998)
Egøverride (Live At The Forum, 29th October 1998)
Reflecting Pool (Live At The Forum, 29th October 1998)
Disappointed (Live At The Forum, 29th October 1998)
Hanging Tree (Live At The Forum, 29th October 1998)
Man On The Moon (Live At The Forum, 29th October 1998)
CD 22 – Bob Mould Band – Live At ATP 2008 (2009)
The Act We Act (Live At Kutshers Country Club, 21st September 2008)
A Good Idea (Live At Kutshers Country Club, 21st September 2008)
I Hate Alternative Rock (Live At Kutshers Country Club, 21st September 2008)
See A Little Light (Live At Kutshers Country Club, 21st September 2008)
Hoover Dam (Live At Kutshers Country Club, 21st September 2008)
Circles (Live At Kutshers Country Club, 21st September 2008)
Paralyzed (Live At Kutshers Country Club, 21st September 2008)
I Apologize (Live At Kutshers Country Club, 21st September 2008)
Chartered Trips (Live At Kutshers Country Club, 21st September 2008)
Celebrated Summer (Live At Kutshers Country Club, 21st September 2008)
Makes No Sense At All (Live At Kutshers Country Club, 21st September 2008)
New Day Rising (Live At Kutshers Country Club, 21st September 2008)
CD 23 – Distortion Plus: 1989-2019
All Those People Know
No Water In Hell
Dying From The Inside Out (The Golden Palominos)
Dio (Throwing Muses)
Hickory Wind (Bob Mould And Vic Chesnutt)
Can't Fight It
Turning Of The Tide
Dog On Fire (Demo)
Fort Knox, King Solomon (Live At First Avenue, March 1995)
I Hate Alternative Rock (Live At First Avenue, March 1995)
Wanted Was
Eternally Fried
Doubleface
He Didn't (The 6ths)
CD 24 – Distortion Plus: 1989-2019
Castor And Pollux
Surveyors And Cranes
Love Escalator
Lowdown Ground
My Old Friend
Nihil
Could You Be The One? (Live At The 9:30 Club, 7th October 2005)
I Apologize (Live At The 9:30 Club, 7th October 2005)
Chartered Trips (Live At The 9:30 Club, 7th October 2005)
Dear Rosemary (Foo Fighters)
Father's Day (Butch Walkers)
I Don't Mind