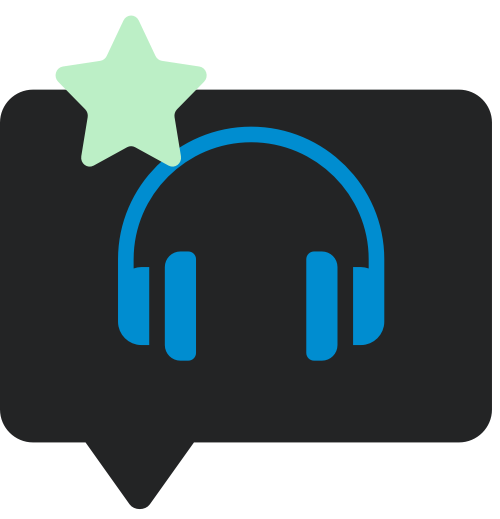 Reviews
FIRST PICTURES: Suzanne Vega / Close-Up Series box set
Suzanne Vega's new Close-Up Series "box set" is out next week and we've had an early look (and listen!).
For the uninitiated, since 2008 Vega has been re-recording her back catalogue and creating volumes of 'themed' collections. Artistically speaking, this has allowed her to revisit and rework her material (stripping the 'eighties' production out of many songs) as well as having the unspoken financial attraction of meaning she owns the master recordings for all these songs.

This six-disc set gathers together all four Close-Up releases; Vol 1, Love Songs; Vol 2, People & Places; Vol 3, States of Being and Vol 4, Songs of Family.
It is certainly attractively presented and bigger than expected (it's just slightly smaller than an seven-inch single). The cover is made from thick uncoated card with embossed typography and a blue linen quarter-binding.
Inside, the style and design are consistent with how the individual Close-Up releases were presented, and each disc is housed within an extra thick card leaf within the 40-page book. Herein lies one of the main issues with this set – it is not easy to flick through the book and enjoy the contents (photos, text, lyrics) because the pages with the CDs are so thick that you can not push them down flat for fear of breaking the binding.
So while the 'hand-made' feel is certainly attractive, it has to be said this set doesn't feel particularly robust and you do wonder how well it will cope with regular usage.
Perhaps putting all the discs at the rear of the package may have made more sense, leaving the listener to browse the book with ease, without the rigid, hard leaves to contend with. A minor criticism perhaps, but it's surprisingly annoying.
What isn't annoying is the content. Vega's four volumes of Close-Up are nicely done (if mastered a little on the loud side) and a fifth bonus CD mopping up all the various digital bonus tracks is a unique attraction. The other bonus item is a DVD, Live and Backstage at City Winery. This is a charming 50-minute long film with Vega talking on camera about the Close-Up Series and her career and she makes some amusing observations about how some fans she comes across expect her to be travelling everywhere by limo, even though she's only had 'two hits' (her words). The interviews are punctuated with rehearsal footage and nine tracks performed at the event. I'd recommend watching the DVD first before diving into the music, it really gets you into the mood!
The single card sleeve packaging for the individual Close-Up releases always felt rather 'budget' so despite some concerns over the formatting of this deluxe set, it's a great way to own the music. If you already have the individual releases and are feeling grumpy about being 'forced' to buy this set, the good news is that a limited quantity of the DVD and the CD with bonus tracks are being made available separately from Suzanne Vega's online store.
If you pre-ordered early you should have booked this set for just over £30. It's more than that now, but we get the impression that not too many of these are being produced so if you're interested you should get one while you can.
The Close-Up Series set is released on 11 August 2014
---
---
Track listing:
CD 1- Close-Up Vol 1, Love Songs
1 Small Blue Thing
2 Caramel
3 If You Were In My Movie
4 Gypsy
5 Marlene On the Wall
6 (I'll Never Be) Your Maggie May
7 Harbor Song
8 Headshots
9 Songs In Red and Gray
10 Stockings
11 Some Journey
12 Bound
CD 2- Close-Up Vol 2, People & Places
Luka
Zephyr & I
New York Is a Woman
In Liverpool
Calypso
Fat Man and Dancing Girl
The Queen and the Soldier
Rock In This Pocket (Song of David)
Angel's Doorway
Ironbound/Fancy Poultry
Neighborhood Girls
Tom's Diner
Man Who Played God
CD 3- Close-Up, Vol 3, States of Being
UNDERTOW
WHEN HEROES GO DOWN
MY FAVORITE PLUM
SOLITUDE STANDING
CRACKING
LAST YEARS TROUBLES
SOLITAIRE
TOMBSTONE
BLOOD MAKES NOISE
50-50 CHANCE
PENITENT
STRAIGHT LINES
PORNOGRAPHER'S DREAM
INSTANT OF THE HOUR AFTER
CD 4 – Close-Up Vol 4, Songs of Family
ROSEMARY
HONEYMOON SUITE
WORLD BEFORE COLUMBUS
AS YOU ARE NOW
SOAP AND WATER
WIDOWS WALK
BLOOD SINGS
BAD WISDOM
LUDLOW STREET
TIRED OF SLEEPING
PILGRAMAGE
BROTHER MINE
THE SILVER LADY
DADDY IS WHITE
CD 5 (bonus tracks)
99.9
It Makes Me Wonder
Freeze Tag
Knight Moves
Luka (Spanish)
Frank and Ava
Wodden Horse (Caspar Hauser's Song)
Song Of Sand
Room Off the Street
Priscilla
Anniversary
Language
DVD – Close-Up Live and Backstage at City Winery
Introduction from Suzanne
Tom's Diner
Interview
Rock In This Pocket
Interview
Gypsy
Interview
Solitude Standing
Interview
Room Off The Street
Interview
Silver Lady
Interview
Daddy Is White
Interview
Penitent
Interview
Luka