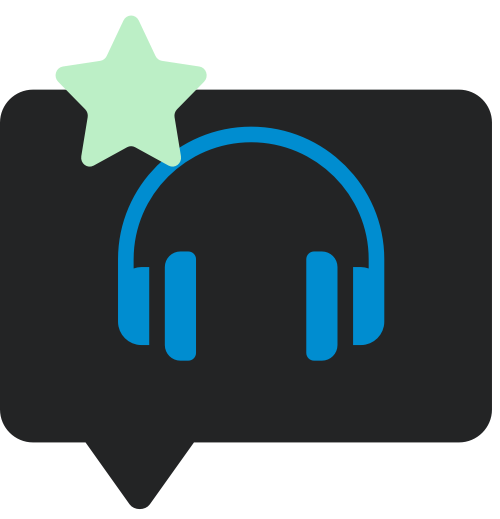 Reviews
George Michael / Faith / 2CD+DVD
It seems almost from the start of his career with Wham!, George Michael was planning for the day he would "go solo".
Of course, he didn't bother waiting until Wham! split – Careless Whisper was a George Michael solo single, which also appeared as a Wham! track on their second album, Make It Big (in the US the song was credited to Wham! featuring George Michael).
By the time his second solo single, A Different Corner, was released in early 1986, Wham! had already announced that they would break-up that summer, leaving George a year to write and record his first solo album.
When the record finally came out in October 1987, no one expected it to be anything other than a success, but the scale of the success – especially in the US – was stunning. The album spent 12 weeks at no.1 in America that year, and spawned six Top 5 Billboard Hot 100 hits, four of which reached no.1. Faith became the best-selling album of 1988 in the US and sold 10 million copies.
22 years later the album has been remastered, repackaged and given generally given the 'deluxe' treatment.
Originally scheduled for September 2010, a four month delay ensued while George was (ahem) otherwise engaged, and the reissue of Faith finally hit the shops at the end of Jan 2011.
The album is available in four formats
2 CD  Standard Edition with full album on CD 1 (without the Shep Pettibone remix of Hard Day which was on the original CD) and a selection of b-sides and remixes on CD2 (more of which later). This edition comes in a standard jewel case.
2 CD +DVD Deluxe Edition. This edition repeats the 2 CDs as above, and adds a DVD which includes the promo videos. The packaging is is significant improvement over the 2CD edition, coming in a hardback book-style digipack (with a 40 page booklet including interview) which slots into a sturdy outer slip case with the album title and symbols in printed in gold foil-blocking.
Super Deluxe Edition. This repeats the 3 Discs in the Deluxe Edition and comes in a 12″ sized box and includes a 60 page hard-bound book with exclusive interview, rare photos and memorabilia, a vinyl version of the record and various bits of memorabilia including art prints, Faith tour pass, tickets and poster.
The album itself has been remastered with George's full involvement and it sounds excellent. It was a full digital recording to begin with, which doesn't always bode well for remasters, but there is lots of dynamic range and it is not too 'loud', as is often the way with lots of modern remasterings.
The album has aged much better than many from the same period. It still plays like a greatest hits collection and  Faith, the single, still sounds like the phenomenal pop song that it is. It's hard to imagine any music lover who has not heard this album (or at least many of the singles from it) but make no mistake, Faith is still a fantastic album.
However, since CD 1 as just the basic album most of us know and love – and probably already own –   the bonus content on CD 2 should be the big attraction. So what has George dug out of his archives to persuade us to buy Faith, second time around?
Before you get too excited it's probably a good time to remind you that George Michael has never been the most prolific of songwriters. In fact, incredibly, in the 23 years since Faith was released, George has only issued three solo albums of new material. If you then consider the fact that Wham! only released two 'proper' albums (Fantastic! and Make It Big) that gives him a career tally of only six albums of new material.
So it might come as no surprise to find that the bonus disc does not contain any unreleased session tracks or alternate takes from Faith. In fact there is nothing previously unreleased at all.
The tracklisting is as follows:
CD 2
1. Faith Instrumental
2. Fantasy
3. Hard Day (Shep Pettibone Mix)
4. I Believe When I Fall in Love – Live
5. Kissing a Fool Instrumental
6. Love's In Need of Love Today – Live
7. Monkey (7″ Edit Version)
8. Monkey A Capella & Beats
9. Monkey (Jam & Lewis Remix)
The instrumentals are all single b-sides, and I Believe When I Fall in Love and Love's In Need of Love Today are two live Stevie Wonder covers which were also previously released as b-sides. The Shep Pettibone remix of Hard Day is welcome as it's the full 9 minute version rather than the 6 minute edit which was previously included on the original CD version of the album. Fantasy is a rare GM-penned b-side, but what it's doing on this collection is unclear. It was the b-side to Waiting For That Day, the second single from Listen Without Prejudice Vol 1, the 1990 follow-up to Faith.  Three mixes of Monkey, from the original 12″/CD single complete the second CD.
The problem here is that this bonus disc is neither a comprehensive round-up of all period b-sides and extra tracks, nor is it an interesting personal selection that 'plays' nicely as a collection of tracks. Major omissions are Father Figure (instrumental), the 7″ version of I Want Your Sex, and the Monogamy Mix of I Want Your Sex, which is a long continuous version of parts 1,2, and 3 with some minor mix differences. I Knew You Were Wating (For Me) is another surprising omission, given that it was the last single release before the Faith campaign.
It's a shame that we get nothing from the massive Faith tour which supported the album in 1988. Audio and video from this tour remain unreleased.
The booklet for  2CD+DVD edition has a great interview with George. In it he tells of how Faith (the song) was inititally just a short 2 minute sketch of a track which he was planning to end the album with. On hearing it, his publisher, Dick Leahy, realising it's commercial potential – insisted George rework it as a proper song. This is just the kind of unreleased gem that would have be perfect for the bonus disc. Likewise Father Figure had a rhythm track and snare drum originally which George abandoned, turning the track into the gospel ballad that everyone is familiar with – again, why talk about it if you don't want your fans to hear it?
The DVD is another frustrating affair.
It contains an entertaining interview with Jonathan Ross from 1987. A young-looking George comes across well enough, if a little earnest. This runs at around 40 minutes. But the obvious thing to have included was a full concert from the Faith tour. But George stubbornly refuses to issue any of this. The nearest we get to this is through a feature entitled Music Money Love Faith. This is a 30 minute promotional film which covers George Michael's preparations for the massive Faith World Tour which started in Japan in Feburary 1988 and ended in the US at the end of October the same year. There are lots of behind-the-scenes footage, with rehearsals and all-too-brief clips of live versions of songs. It's actually better than it sounds, and we see lots of George in black and white with his trademark shades on…
The DVD also contains all the promo videos including the uncensored and censored versions of I Want Your Sex. There are resynced to remastered audio, but are not mixed to 5.1 Dolby Digital, only 2-channel stereo. This contradicts the packaging. If you want 5.1 surround videos you need to get the '25' DVD collection.
In summary, Faith has never sounded better on CD, but George Michael has been typically stingy with what he is offering his public with the material on the bonus CD. Many devotees will own everything already and it's really disappointing that he hasn't made the decision to open up his archives.
However, if you do wish to purchase, the 2CD+DVD is the pick of the crop. Best balance between content/packaging and price.
The Super Deluxe Edition does not come recommended, since you get no extra audio above the Deluxe Edition and is primarily an exercise in overpriced memorabilia.
George Michael / Faith / 2CD+DVD
CD 1
1. Faith
2. Father Figure
3. I Want Your Sex (Parts 1 & 2)
4. One More Try
5. Hard Day
6. Hand To Mouth
7. Look At Your Hands
8. Monkey
9. Kissing A Fool
10. A Last Request (I Want Your Sex Part 3)
CD  2
1. Faith Instrumental
2. Fantasy
3. Hard Day (Shep Pettibone Mix)
4. I Believe When I Fall in Love
5. Kissing a Fool Instrumental
6. Love's In Need of Love Today – Live
7. Monkey (7″ Edit Version)
8. Monkey A Capella & Beats
9. Monkey (Jam & Lewis Remix)
DVD
1. George Michael & Jonathan Ross Have Words (1987)
2. Music Money Love Faith (February 1988)
3. Promo Video (re-synched with re-mastered audio) – I Want Your Sex
4. Promo Video – I Want Your Sex (Uncensored)
5. Promo Video – Faith
6. Promo Video – Father Figure
7. Promo Video – One More Try
8. Promo Video – Monkey
9. Promo Video – Kissing A Fool