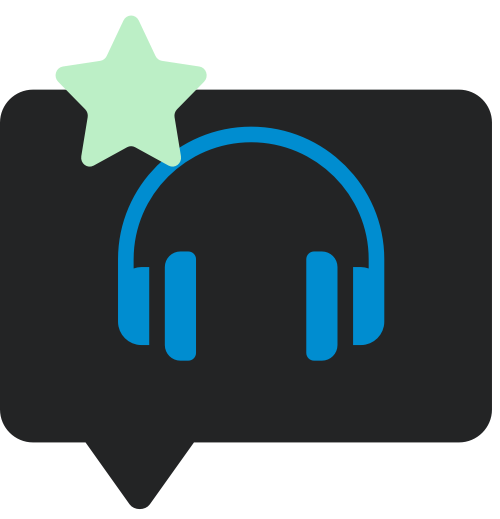 Reviews
Howard Jones / The 12″ Album & Action Replay Box Set / Review

Howard Jones has remastered and reissued his 1984 remix album The 12″ Album and the 1986 US-only mini-LP Action Replay. Available from early April 2011 on his own Dtox label, the two CDs are can be purchased individually or together as a strictly limited edition numbered box set which comes with an additional bonus CD of extended remixes.
The 12″ Album has been out-of-print for years and the hard-to-find original CD commands sizeable prices on ebay. Action Replay was only ever issued on vinyl and cassette making this it's CD debut 25 years after the original release.

The 12″ remix, although pioneered in the disco-era of the late '70s, is very much an '80s phenomenon. 7″ tracks would be extended – normally to somewhere between 6 and 9 minutes – but crucially the song would remain more or less in tact within this extension. Modern remixes are normally by a 'name' remixer where the aim is to deconstruct and rebuild a track, or appeal to clubs by increasing the beats-per-minute (BPM) dramatically, regardless of whether this treatment suits the song.
In contrast, the remixes from the '80s were normally done by the artist themselves (Pet Shop Boys did lots of there own) or an in-house engineer. Extended intro > song > extended middle eight break > more song > extended 'outro' seemed to be a rough template. Plenty of cowbells too. Record companies embraced 12″ vinyl, and often second editions would be released with a different cover and a different remix to that on the first issue. This means even today, there are a lot of tracks from '80s artists that still only available on the original 12″ vinyl release.
Howard Jones embraced 12″ singles like many of his contemporaries, and he was an early adopter of the 'remix album' concept – compiling the remixes into a mini-album. Amongst those that would follow his lead were the Pet Shop Boys with Disco (1986) and Madonna with You Can Dance (1987). The 12″ Album contained remixes of 4 of his first 5 singles as well as a b-side and an unreleased track. Below we take a detailed look at the tracks on this album:
Always Asking Questions (4.27) was track one and an unreleased song which as a live favourite, had actually pre-dated Human's Lib.
New Song (new version) (5.23) is actually a completely new recording of his 1983 hit single. Apparently Jones wanted this version to be on the first album, but Warners insisted that the previously recorded single version go on instead, arguing that people will want what they have heard on the radio. It's a shame because the new version is superior the original single version with some nice piano to warm things up a bit. It's quite long as well with a running time of 5.23. This actually makes it longer than the original extended version of New Song which clocked in at 5.21.
What is Love? Standard Extended Mix (6.34)
Like to Get to Know You Well was an August 1984 single (September in the US) and appears here in International Mix guise. However it was originally edited for this release. This track in it's standard single variation also ended up on the original CD of Dream into Action as a bonus track.
Pearl in the Shell didn't actually have an official 12″ remix, so the extended mix on this compilation was new at the time, although it turns out that it was actually a 6.44 edit of an 9 minute remix from a US promo 12″
Total Conditioning is an extended version of Conditioning, the album track from Human's Lib. That album track was itself a remake of the original track Conditioning, which was on the b-side of the New Song 12″. Total Conditioning had actually appeared on the b-side of the 12″ of Pearl in the Shell. This is the same version as that but edited down to 6.58 instead of the original 8 minutes!
So even though there are some unwelcome (but unique) edits, the album has always 'played' well, and with so many of the big hits present and correct, it's hard not to enjoy. If you owned this the first time around in the '80s you will undoubtedly be transported back to an era of teenage angst, 12″ singles and school discos.
Action Replay is quite similar to The 12″ Album in that it has six tracks which are a mixture of remixes and non-album tracks. It will probably be unfamiliar to those outside the US and Canada since they were the only territories were the album was released. Having had a big hit with the Phil Collins/Hugh Padgham-produced version of No One is to Blame, the record company wanted this version on an album, and so Action Replay followed Dream into Action in a very similar fashion to how The 12″ Album followed Human's Lib.
The tracklisting is as follows:
No One is to Blame (Phil Collins/Hugh Padgham remake)
Look Mama (US 12″)
Hide and Seek (Long Version)
Always Asking Questions
Bounce Right Back (Cause and Effect Mix)
Specialty
The Look Mama extended version is unique to the US and therefore different from the UK 12″ (which still remains unreleased on CD in the UK), the Long Version of Hide and Seek is from the original UK 12″, Always Asking Questions is the same as on The 12″ Album, Bounce Right Back (Cause and Effect Mix) was on the b-side to the 12″ of Like to Get to Know You Well and Speciality appears because this track (along with Why Look for the Key?) did not appear on Dream into Action in the US and was therefore a 'new' track to some listeners.
Overall verdict is that Action Replay does not satisfy in the same way as The 12″ Album. It doesn't contain as many 'hits' and feels a little clunky – as if it was created in the US boardroom of Warner Bros. rather than coming from an artistic vision. That said, it's CD debut is very welcome and it now remains the only place to get some of this mixes on the format.
It also makes total sense to pair these two albums together given their similarity.
Dtox have taken the decision to keep the albums as they were released back in the day (ie six tracks each). Purists might prefer the album to end as originally intended without bonus tracks tacked on to the end. However, there is no getting away from the fact that The 12″ Album was released at a 'special price' in 1984, being considered more of an EP than LP. Today we are expected to pay full whack 'LP price' for each individual release.
When considered as part of the box set however, the no frills release makes more sense.
That is because bundled with the two albums in the box is a very special bonus CD which is a treasure-trove of rare and unreleased remixes.
Here is the full tracklisting with original catalogue numbers in brackets:
1. Look Mama – Megamamamix ( HOW7TE)
2. New Song (Extended Version) (HOW1T)
3. Things Can Only Get Better (Extended Mix – Previously Unreleased on CD) (HOW6T)
4. Pearl In The Shell (US 12″ Promo Mix – Previously Unreleased) (ED 4992)
5. Like To Get To Know You Well (International Remix – Previously Unreleased in full on CD)(HOW5T)
6. Life in One Day – Part 1 ( Previously Unreleased on CD) (HOW8T)
7. Life in One Day – Part 2 ( Previously Unreleased on CD) (HOW8T)
8. You Jazzy Nork! (Previously Unreleased on CD) (HOW6T)
9. Conditioning (Original 1983 Mix – Previously Unreleased on CD)
10. No One Is To Blame (Extended Version – Previously Unreleased on CD) (HOW9T)
11. New Song (Alternative Extended Mix – Previously Unreleased)
So we get the full unedited mix of Pearl in the Shell from the US promo as well as the rare original mix of Conditioning from the New Song 12″. The Megamamamix of Look Mama is not easy to find being limited when originally released, and both remixed versions of Life in One Day is very welcome. A completely unheard alternative extended mix of New Song wraps things up nicely.
Owning this bonus CD is the big 'carrot' to make us buy the box set, but it's more than worth the few pounds extra. Whether any of these tracks will eventually get a standalone separate release remains to be seen, but in the meantime buying the box set is the only way to own them.
A final word on the packaging. The box is a superb matt varnish clam-shall affair and the artwork both on the box and in the CDs is excellent. Both CDs are in super jewel box cases with slipcases. The bonus disc comes in a simple card slipcase.
This box set comes highly recommended. It contains 23 tracks and with a retail price of around £25 that's not much more than £1 per track. For that you get physical product, the albums as you remembered them and all the bonus remixes on CD. Beats a collection of MP3s any day of the week.