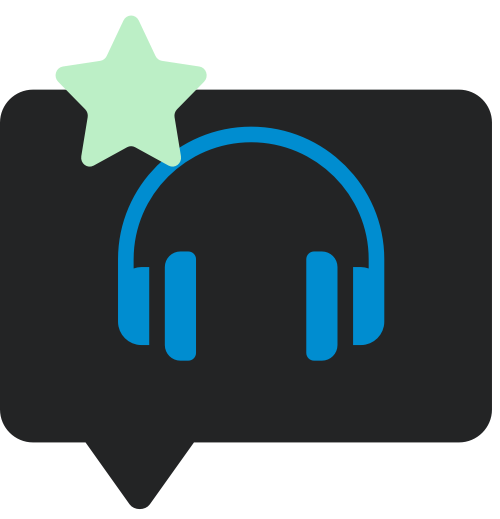 Reviews
Sting / 57th & 9th: Track-by-track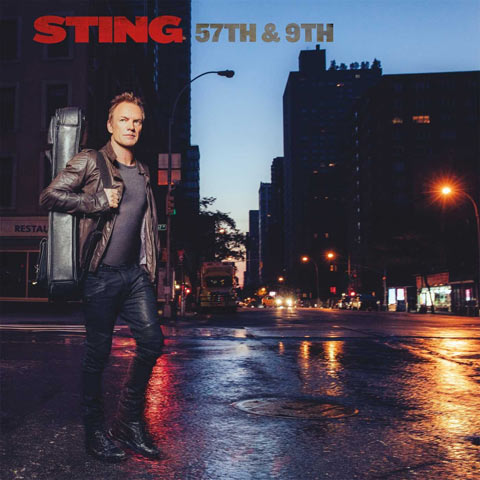 Sting phones in a competent effort. The choruses, breaks and middle eights are all in the right places, but 57th & 9th fails to thrill.
Sting's PR machine is at pains to make sure we understand that this is his first ROCK album in "over a decade" but what does that really mean? Listening to 57th & 9th I'm reminded that Sting's best albums don't operate in a single dimension and can't be pigeonholed quite so easily. The best Sting long-players have effortlessly woven jazz, folk, world music and even classical influences into the 'rock' template.

Let's take a look at the new album, track-by-track:
---
Lead single I Can't Stop Thinking About You is refreshingly straightforward and undoubtedly 'radio-friendly' but demands little of the listener. It's akin to enjoying a hearty meal while you're eating it, only to feel hungry again not long after. The pleasure is fleeting.
50,000 starts promisingly enough, with a strident U2-style intro but the verses disappoint with Sting delivering lines like "we flew like kites on the wings of amphetamine" in a semi-spoken fashion. The chorus is decent but overall the song isn't memorable or convincing.
Down Down Down is fairly anonymous, mid-paced song, with a slightly self-pitying lyric ("I'm drinking from this bitter cup, the only place that's left is up.."). It's rather unengaging and seems to go on for ages, even though it clocks in at just three-and-a-half minutes.
One Fine Day is concerned with climate change, has a lovely verse melody and is a tight and disciplined three-minute pop song, even if its breezy positivity and slightly banal chorus pay-off line denies it any interesting sharp edges. Surely the next 'single'.
Pretty Young Soldier tells the story of a young woman who pretends to be a man to join the army and keep an eye on her lover. "With a sword and a musket she took the King's shilling," Sting sings (only Mr Sumner gets away with lines like that) and if you remember Blackadder II and "I find you curiously pleasant company, young Bob" or recall Kate Bush's take on The Handsome Cabin Boy, you'll get the idea! Better than it sounds, and it has a good intro. At least Sting admits (in the booklet) that cross dressing is a "well-worn theme" in old British folk songs.
Petrol Head is a pumping, noisy number full of driving metaphors, with Sting's singing voice set to "Demolition Man". It's quite annoying and very skippable. He must have been short of songs for this to make the cut.
Acoustic, folk ditty Heading South On The Great North Road is the first song with an affecting lyric and what sounds like a genuine, heartfelt delivery. It's not 'rock' and it doesn't sound like The Police, but then neither did Englishman In New York, or We Work The Black Seam. This isn't in that league, but it's great.
If You Can't Love Me spends a long time broodingly building up to each chorus, but when we get there it's a bit of a let-down, both in terms of melody and lyric, with Sting half-singing "If you can't love me this way, then you must leave me". File this alongside Down Down Down and tag with the label 'disappointing'. Both songs have the same writing credits: Sting, Dominic Miller and drummer Vinnie Colaiuta.
Inshallah is the only track on 57th & 9th that you could imagine on Nothing Like The Sun or The Soul Cages. It's an atmospheric eastern-influenced number which attempts to tackle the refugee crisis from a humanitarian point of view. It's one of only a few tracks on this album you seek out and want to play again, repeatedly. 'Inshallah' is Arabic for "God willing" or "if it is God will then it will come to pass".
The album closes with The Empty Chair, a plaintive, acoustic number which was originally written for the closing credits of Jim, a documentary about photo-journalist James Foley who was murdered in Syria in 2014. Hard not to be moved when you know the back story.
---
SDE Summary: Sting's last 'rock' album was 2003's Sacred Love. He wrote all ten tracks on that record by himself, but only three out of ten get a solo 'Sting' credit on 57th & 9th. Perhaps it's no coincidence that they are three of the better efforts – I Can't Stop Thinking About You, Heading South On The Great North Road and Inshallah. Too many cooks? Only occasionally does Sting forget he's trying to delivery a 'hit' rock album and it's largely these moments that are the highlights, otherwise 57th & 9th is Sting-by-numbers. His best work is streets ahead.
Don't agree? SDE would like to hear your views of the new album. Leave a comment.
Check out the SDEtv unboxing video of the super deluxe edition, below.
Compare prices and pre-order
Sting
57th & 9th super deluxe CD+DVD
Compare prices and pre-order
Sting
57th & 9th deluxe CD edition
Compare prices and pre-order
Sting
57th & 9th vinyl edition
57th & 9th CD / LP
1. I Can't Stop Thinking About You
2. 50,000
3. Down, Down, Down
4. One Fine Day
5. Pretty Young Soldier
6. Petrol Head
7. Heading South On the Great North Road
8. If You Can't Love Me
9. Inshallah
10. The Empty Chair
57th & 9th Deluxe CD edition bonus tracks
I Can't Stop Thinking About You (LA Version)*
Inshallah (Berlin Sessions Version)*
Next to You*
57th & 9th Extra content for SDE
DVD with Sting interview and video of live performance of Next to You
Collectible photos