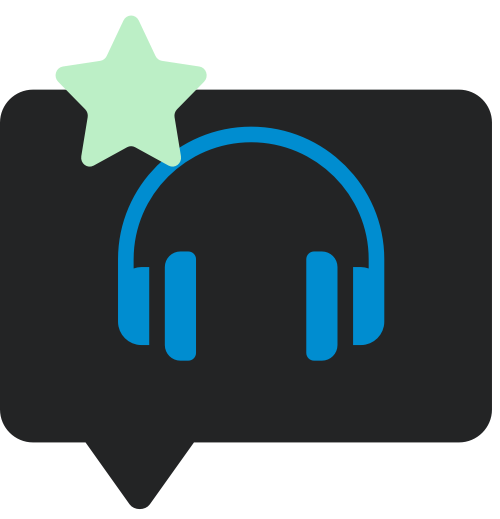 Reviews
Jimi Hendrix / The Cry of Love and Rainbow Bridge soundtrack
Terry Ott examines two recent Hendrix reissues.
---
GOT MORE ICONIC IMMORTAL HENDRIX, IF YOU WANT IT.
"And if I don't see you no more more in this world, I'll meet you on the next one – but don't be late. Don't be late."  Voodoo Child by Jimi Hendrix

Did Johnny Allen Marshall "Jimi" Hendrix have a premonition when he wrote the above lyric? We'll never know.

But what we do know is that we can 'see' or rather hear Jimi again in this world from around the productive period when he made his other-worldly remarks, even one of these two early posthumous Hendrix albums did take 43 years to make it to officially on to CD (Rainbow Bridge) with the other (The Cry Of Love) being long unavailable. It may even be worth the wait, sound wise, seeing as they are newly remastered from the original two track basic stereo master tapes from Electric Ladyland Studios – but more on that later.

And also, forget about the convoluted confusion arising from the fact that the music on "The Original Motion Picture Soundtrack" of Rainbow Bridge does not comprise a single note from the Rainbow Bridge film, wherein Jimi performed two sets in Maui, Hawaii in what was termed the "volcano concert" staged at the ancient Haleakala Crater.
The actual concert audio from the two shows performed by Hendrix in Hawaii that appeared in the Rainbow Bridge movie and VHS tape has had several 'unofficial' or near-official releases over the years on CD in varying degrees of quality, although even the real master tapes suffered from wind noise. (See below for mikes all bondage foamed up.)



 

Oh, and also disregard that the music on The Cry of Love was augmented well after Jimi's death with extra instrumentation and vocals, because not only was it a best-selling album in 1971, it is the way most first generation fans 'hear' these tunes to this very day, regardless of how they would be presented later in their claimed 'original form' when the dust was just settling from the Hendrix estate wars and former Hendrix honcho/producer Alan Douglas would be for the most part henceforth airbrushed out of the official Hendrix history.




And just to make things even murkier, the enclosed well-pictured yet short CD booklet for The Cry of Love features pics from the Hawaii gig! Weird. Sadly, there is no text or essay on the albums in either of the reissues, which to my mind is a missed opportunity, especially for the hardcore Hendrix devotees. So for more historical/technical information on the CDs, go here.
But, now that we have all that sort of sorted, let's take a look at hat we actually have, here.
The Cry of Love is the album that Jimi was working on when he died at age 27 in September 1970. It was for the most part mostly finished just prior to his death (caused apparently from drug and alcohol induced cessation of breathing).

Hendrix was trying to get back some sort of basic electronic roots/funk/progressive music with these sessions, and the overall result is one of hit – and a bit of miss – but when the hit is made, with songs like In From The Storm, Freedom and especially Angel, they are home runs indeed.

As for all the sweetening by producer Eddie Kramer and veteran Hendrix hand Mitch Mitchell, who knows whether Jimi would have approved. But nothing succeeds like success, and the album certainly was successful, so…I defer to the online liner notes which boast: "VH1 recently declared The Cry Of Love the greatest posthumous classic rock record of all time." Perhaps a bit of a stretch, but certainly within the ballpark.




Then there is Rainbow Bridge, also assembled by Kramer, again with an assist from Mitchell.

This one is kind of an amalgam of the sessions that produced The Cry of Love, some other oldies but goodies, good blues, and a simply stunning live take of Hear My Train A Comin' from Berkeley, CA, circa 1970. Oh, and a pretty neat-o studio version of Star Spangled Banner as well. And as previously noted, a release having nothing to do at all with the film Rainbow Bridge. This also originally had its debut in 1971 but to fairly lukewarm reviews at the time.




As for the sound – remastered by Bernie Grundman –  one might opine that we have never had it so good. Remember, these original tapes are nearly half a century old and therefore there is some kind of magic cast to coax out great 21st century sounds. But I think Grundman has done that extremely well. (Play them both at 11, loud!).
In closing, let's just say that overall, The Cry of Love gets a B+, and Rainbow Bridge, a B-, although both get an A+ at price point for selling at about £10 (or $10) per release. And oh, Bernie, whatever else you have left in the vaults, bring it on! Such as The Royal Albert Hall show, originally in the diary for 2012 but still stalled, and the real wowie Maui, Hawaii gigs….
Terry Ott is a Canadian journalist who is so old, he actually bought these releases when they first came out. He can be reached praying for the fountain of youth at tjo55@yahoo.com
The Cry of Love and Rainbow Bridge are out now on CD and will be released on vinyl in October 2014.
---
Cry of Love Vinyl
Rainbow Bridge Vinyl