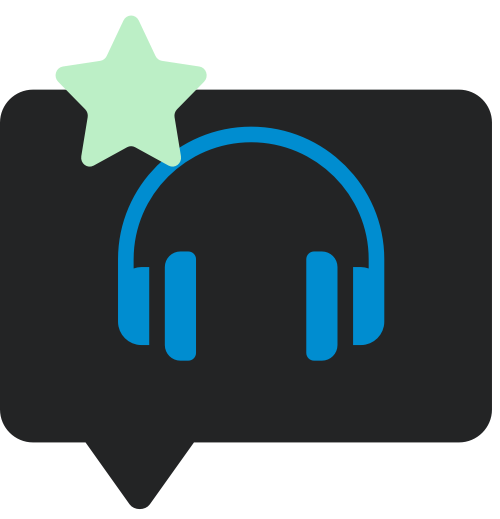 Reviews
Kirsty MacColl deluxe reissues
One of the best things about Salvo Music's recent Kirsty MacColl reissue programme, is that her 1981 debut, Desperate Character, finally gets its CD debut 31 years after release.

As someone who was only really aware of There's A Guy Works Down The Chip Shop Swears He's Elvis from those early days, I was blown away by this spirited record. It's a blast – rough around the edges, but full of quirky humour, an 'anything goes' quality and great songs.
It is rather unfortunate that (for reasons outside Salvo's control) this is the only album that comes without any bonus material, but don't let that put you off. The album is full of catchy pop songs (Falling For Faces, Until The Night, Hard To Believe), quirky diversions into swing jazz, and even an early foray into Latin American rhythms with Mexican Sofa.
Given this very promising start it seems incredible that it took eight years before a follow-up to Desperate Character was released. She was in recording limbo in the mid-eighties when Stiff records went bust and regularly sang backing vocals for other artists (often through work her husband Steve Lillywhite's production work). As Kirsty herself later declared "I had spent too much time on other people's work".
Kite arrived in 1989 and is widely regarded as Kirsty's finest album. It certainly is packed with fine songwriting, and excellent performances as well as a consistent tone and production that brings everything together nicely.
The Merseybeat of Innocence preempted The Las album by over 12 months, and Free World is a superb pacey, guitar driven slice of pop that deserved far better than it's no.43 chart position. It took a cover of Ray Davies' Days to get a hit, and Kirsty puts in a typically exquisite layered vocal performance on this track. It's hard to pick out highlights with the quality on show here. Fifteen Minutes has a brilliantly pithy lyric ("It's a bozo's world and you're a bozo's child") set to a restrained acoustic backing, What Do Pretty Girls Do? is an insanely catchy track co-written with Pete Glenister (one of three on the album) and The End Of A Perfect Day evokes the Smiths – understandable since Johnny Marr was co-author and guitarist this track. Again, the brilliant lyrics remind you of how much better songs are when they have decent words to sing along with.
The deluxe edition of Kite comes with a massive 17 bonus tracks (three of them were actually on the original CD release). Highlights include the original Demo of The End Of A Perfect Day, the cover of You Just Haven't Earned It Yet Baby, and the 'Guilt Mix' of Innocence in which her voice shines through clearer than the master version, thanks to a stripped down remix.
Electric Landlady from 1991 contained two memorable singles in Walking Down Madison and My Affair. Despite the sophistication in the production and collaborations with the likes of Johnny Marr, Mark Nevin and Pete Glenister, the album didn't really match the consistency of Kite. The disparate strands of hip-hop, Latin, and even Bacharach-influenced pop never quite gelled and the individual tracks on the album never really fused together to become greater than the sum of their parts. Electric Landlady would, however, be Kirsty's most successful album in North America.
The bonus CD with this release contains three remixes of Walking Down Madison, including the eerie '6am Ambient Mix' and the 'LP Extended Mix' which appears to be identical to the album version. Amongst the 13 other tracks are further remixes, this time My Affair and a selection of non-album tracks and BBC session live recordings.
Kirsty found herself out of contract and recorded her fourth album, Titanic Days (1993), mostly in a home studio with everyone working on the understanding that "they'd get paid when we got a deal" (ZTT would eventually provide a one-album arrangement).
The album feels like something of a return to form after the slightly variable Electric Landlady. This can largely be put down to a consistency of tone, even if it that tone was rather downbeat. Kirsty herself would later describe this as her "sad divorce album" in reference to her failing marriage with producer Steve Lillywhite. Most of this record would be produced by Australian/Dutch producer Vic van Vugt who worked with Nick Cave.
Despite the relative gloom of Kirsty's personal situation, this album is creatively a success, thanks largely to a great partnership with the excellent Mark Nevin. Soho Square has become a fan's favourite and the black humour and Twin Peaks vibe of Bad works a treat. Kirsty's lyrics are as good as ever, and the one collaboration with Johnny Marr, Can't Stop Killing You really should have been released as a single with its memorable chorus.
As it was, only the trance-like Angel was a single and on the bonus CD with this Salvo reissue we get not only the five commercially released remixes from the period, but also a previously unreleased version. If remixes aren't your thing, then 11 tracks live from the Fleadh Festival in 1995 complete the extras on this second disc. It's a fun, slightly chaotic set, packed with some of her best songs.
Apart from the one-CD Desperate Character, all these reissues come as six-panel digipaks with decent booklets with essays, and full credits.
Kirsty would go on to make only one more studio album before her tragic death, the critically acclaimed Tropical Brainstorm. That album does not form part of this reissue programme.
Kirsty MacColl is gone, but not forgotten. Her humour, talent and humanity are all woven into the fabric of all these recordings and you only have to look at the quality of the musicians that she collaborated with, to recognise that she was something very special. These reissues mean her music is back in print and they come highly recommended.