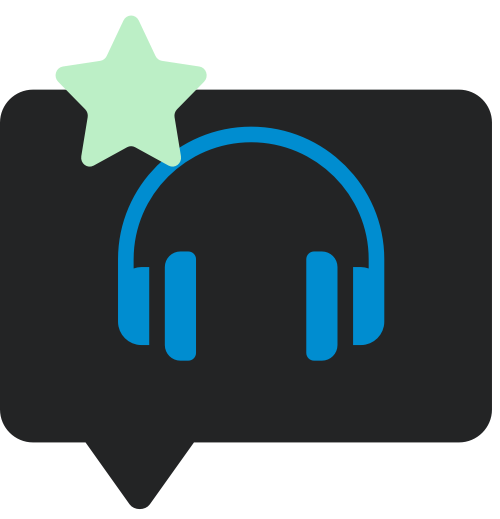 Reviews
Madonna's Finally Enough Love: 50 Number Ones: Reviewed
SDE's verdict on Madonna's new remix album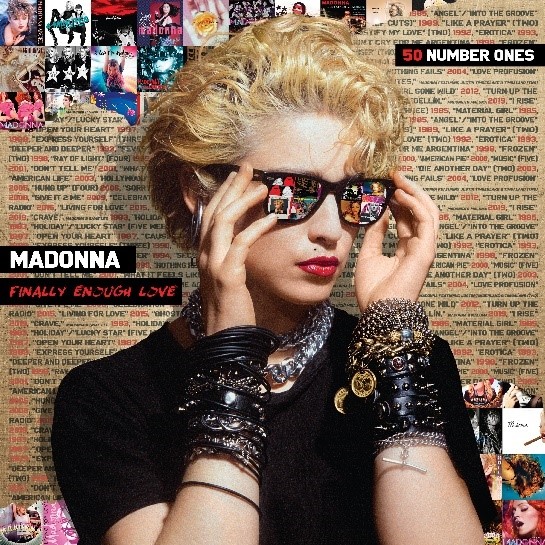 You can dance for inspiration, but do you still want to?
SDE explores Finally Enough Love…
The album that kicks off Madonna's reissue campaign is called Finally Enough Love. It's part 'best of', part remix album and is available as a 16-track edition on CD and vinyl. The 3CD version (and limited 6LP edition) has 50 tracks and carries the subtitle '50 Number Ones'. While Madonna has been incredibly successful, even she hasn't had 50 number ones on the 'main' pop charts in any country. What this refers to is the Billboard Dance Club Songs chart. This is a Billboard-exclusive chart whose history goes back to late 1974 . It's a weekly national survey of popular songs in US "dance clubs" and is compiled from playlists submitted by DJs, who have to apply and meet certain criteria to become "Billboard-reporting DJs".
Admittedly, this gives the compilation an identity, and there'll be those who declare that we don't need another straightforward 'greatest hits', so on the face of it, this seems like a good idea. Well, yes and no.
First off, there has been no comprehensive Madonna 'best of' that features all of her singles. Secondly, the three compilations that have been issued thus far (1990's Immaculate Collection, 2001's horrendously titled GHV2 and Celebration from 2009) all took liberties in terms of which version of the song they used, with remixes, album versions, weird edits and so on. A compilation of genuine seven-inch/radio versions was high on many fans' lists but Finally Enough Love isn't that.
The other problem with this new compilation is because the song has to have topped the Dance Club Chart (I presume they haven't taken any liberties…) there's loads of great Madonna singles that simply don't feature at all because they didn't reach the summit of this particular chart. Example: 'Who's That Girl' was a transatlantic number one single but was a flop on the Dance Club Songs chart, so it doesn't feature, despite the fact that it received extended and dub mixes from Steve Thompson And Michael Barbiero for the 12-inch vinyl. I've always preferred 'Human Nature' to 'Bedtime Stories' (both from the 1994 Bedtime Stories album), but the former doesn't feature (there were loads of remixes) while the latter does. And of course songs that naturally aren't going to go down well in a club are absent. Slow or breezy numbers like 'Crazy For You', 'Live to Tell', 'Papa Don't Preach', 'True Blue', 'Cherish', 'La Isla Bonita', 'Bad Girl', 'You'll See' etc.
This immediately creates a bit of friction. Is this compilation about great mixes, or great songs? Many tracks are both, but plenty aren't. In fact, if you were to measure this triple disc set with a very blunt instrument you might conclude that CD 1 features great songs with great remixes (80s-style reworkings which 'respect' the song), CD 2 contains great songs with not-so-good remixes, and CD 3 is predominantly not-so-good songs which means the quality of the remixes becomes a moot point. Yes, it's more nuanced than that, but that's not an altogether misleading approximation.
I can see the attraction of focusing on club hits from Madonna's point of view. While her mainstream singles chart success nosedived around 2010 (along with many other artists of a certain age/era) in terms of club hits it was business as usual. So 'Bitch I'm Madonna (feat. Nicki Minaj)' did just as well as 'Like A Virgin' or 'Material Girl' by this yardstick. Whether the majority of Madonna's audience would give them equal weight is another matter. Is this compilation for Madonna or her audience? The press release told us that she had "curated" Finally Enough Love, although surely it more or less curated itself, if it's based on club chart-toppers. It's not clear if the specific mixes selected are the ones that were played in clubs at the time or whether Madonna has given herself freedom to select ANY mix of a particular song. One thing we do know is that they are all edited to single length which has allowed 50 tracks to fit on three CDs. Many of these edits are either new or have never been issued on CD.
The first CD takes us from 'Holiday to Secret', which represents a period of just over a decade. This was unquestionable Madonna's 'imperial phase'. In that 11 year span in the UK, only one single failed to reach the top 10 and that was right at the beginning with 'Holiday' follow-up, 'Lucky Star' (#14). After that Madge enjoyed 32 consecutive top 10 singles. Absolutely phenomenal. Funnily enough, the very next single after 'Secret', which was 'Take A Bow' (not on Finally Enough Love), was the track that broke the sequence, bizarrely stalling at #16 in Britain but romping to seven consecutive weeks at the top of the US charts. Go figure.
The 'problem' is that this first disc doesn't really feel like a remix album at all. There are many seven-inch versions ('Holiday', 'Like A Virgin', 'Material Girl', 'Vogue') and even when that isn't strictly the case, the songs don't sound that different. For example, 'Open Your Heart' is the 'video version', the excellent 'Keep It Together' (not included on Celebration) is an 'Alternate Single Edit', the brilliant 'Like A Prayer' is here in '7" Remix/Edit' form, and so on.
So Finally Enough Love rather lulls you into a false sense of security. Things start to change around the time of 'Justify My Love' and 'Erotica'. There's no faulting William Orbit's remix of 'Justify My Love' but I must admit I always had a soft spot for Andre Betts' beat-heavy 'Hip-hop MIx'. As far as 'Erotica' is concerned, it was a brilliant single but the fact is, none of the many remixes were ever as good as the seven-inch/album version and that includes the Underground Club Mix featured on this compilation, which is tedious and dull. Things pick up for a relatively intact 'Deeper and Deeper' ('David's Radio Edit') but one can only presume that the limp 'Fever' is only here to make up the numbers (49 Number Ones doesn't sound as good) and 'Junior's Luscious Single MIx' of 'Secret' is okay but makes the song too fast.
The first disc is largely excellent, with one of the highlights being the promo edits of the remixes of 'Into The Groove', 'Physical Attraction' and 'Everybody' from the You Can Dance album (which is why they appear out of sequence), but towards the very end, some of the remixes act as a warning bell for what you're about to enjoy/endure on CD 2.
Junior turns up again at the beginning of the second disc to remix 'Bedtime Stories'. It's not bad, to be fair, which is more than can be said for the atrocity which is the 'Miami Mix Edit' of 'Don't Cry For Me Argentina'. At least that Lloyd-Webber/Rice song is hardly a Madonna classic, whereas 'Frozen' certainly is and the compilers haven't done it much justice by including the 'Extended Club Mix Edit' which is another generic, lets-speed-up-the-BPM club mix and isn't a patch on the Stereo MC's version, for example. Things start to go down hill as we enter the ruining-good-songs-with-crap-remixes phase of Finally Enough Love.
The Sasha Ultra Violet Mix of 'Ray of Light' sounds like the kind of music that hostile military forces play when they are trying to break the spirit of the captured enemy. 'Nothing Really Matters' starts well but turns into an exercise in 'boom-tish' tedium. The Calderone Radio Mix of 'Beautiful Stranger' was surely never played on any radio and the Richard 'Humpty' Vission Radio Mix of 'American Pie' is something that all the King's horses and all the King's men couldn't save. The Deep Dish Dot Com Radio Edit of 'Music' has a name that had my finger hovering over the 'skip' button, but it's actually rather good and offers some respite mid-CD, but Thunderpuss Video Remix of 'Don't Tell Me' is truly awful. The Above And Beyond Club Radio Mix of 'What It Feels Like For A Girl' is supposed to be a remix classic; it probably sounded good in Ibiza. And so it continues. The 'Die Another Die' remix is unlistenable and suddenly, I am no longer familiar with the original songs anymore. 'Me Against The Music'? Nope. 'Nothing Fails'? No memory at all. A quick check on Wikipedia confirms this song from American Life (the first Madonna album I didn't bother to buy) wasn't even a single in the UK.
The third CD in this triple-disc package starts strongly, thanks to the success of Confessions On A Dance Floor. 'Hung Up' and the Pet Shop Boys' Maxi Mix Edit of 'Sorry' (with obligatory Neil Tennant backing vocals) are both excellent, but of course both of these songs were number ones in the main pop chart in the UK. This last disc is hard going, purely because unless you really made a lot of effort to buy and try and 'get into' these more recent Madonna albums, you're going into it blind. I confess I didn't, with Madame X being an exception (because I was going to the live show).
It may be factually correct, but the '50 Number Ones' moniker is arguably a sleight of hand. Marketing smoke-and-mirrors that suggests incredible sustained success on a global scale. When actually, especially in more recent times, the number one has been generated by a tiny sample of a population, locked into a demographic that probably won't be buying this 3CD set and located in one specific geographical area.
Despite best efforts, Finally Enough Love doesn't escape the fundamental problem that dogs any compilation that follows the long career of an artist whose commercial success tailed off towards the end. Even a Madonna compilation that stuck to original single versions would have this issue. Madonna lasted much longer than most and, roughly speaking, had 20 years of incredible creative and commercial success, which is an astounding achievement. But much of CD 3 is inescapably weak. And because this is a remix album, it manages to transform Madonna's fairly consistent 1990s output into a more hit-and-miss affair because the quality of the remixes doesn't always match the quality of the songs.
But Madonna, the pop star, was born in the clubs and I can understand her enthusiasm for this collection. It's far from perfect, it's still worth it for that first CD (avoid the single CD edition which compresses the first 20 years of Madonna's output into nine songs!).
Finally Enough Love: 50 Number Ones is out now.
Compare prices and pre-order
Madonna
Finally Enough Love 50 Number Ones - 3CD set
Compare prices and pre-order
Madonna
Finally Enough Love - Amazon exclusive 2LP silver vinyl
Compare prices and pre-order
Madonna
Finally Enough Love - single CD
Tracklisting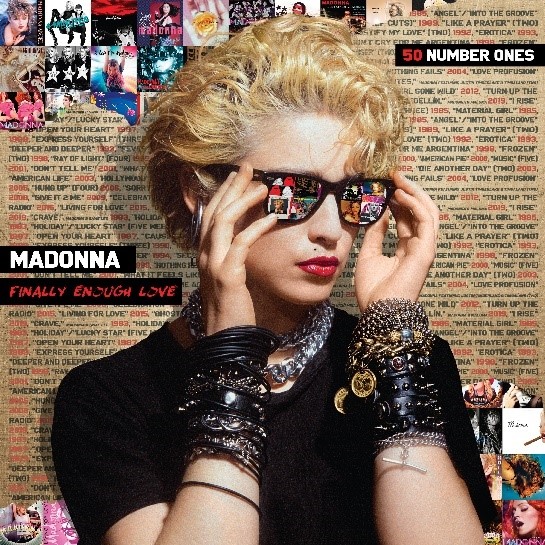 Finally Enough Love 50 Number Ones Madonna
/
CD 1

"Holiday" (7" Version) +
"Like A Virgin" (7" Version)
"Material Girl" (7" Version)
"Into The Groove" (You Can Dance Remix Edit) +#
"Open Your Heart" (Video Version) +
"Physical Attraction" (You Can Dance Remix Edit) +#
"Everybody" (You Can Dance Remix Edit) +#
"Like A Prayer" (Remix/Edit)
"Express Yourself" (Remix/Edit)
"Keep It Together" (Alternate Single Remix) *+
"Vogue" (Single Version) +
"Justify My Love" (Orbit Edit)
"Erotica" (Underground Club Mix)
14. "Deeper And Deeper" (David's Radio Edit) +#
"Fever" (Radio Edit) +
 "Secret" (Junior's Luscious Single Mix)

* previously unreleased
+available digitally for the first time
# available commercially for the first time

CD 2

"Bedtime Story" (Junior's Single Mix)
"Don't Cry For Me Argentina" (Miami Mix Edit)
"Frozen" (Extended Club Mix Edit)
"Ray Of Light" (Sasha Ultra Violet Mix Edit) +#
"Nothing Really Matters" (Club 69 Radio Mix) +
"Beautiful Stranger" (Calderone Radio Mix)
"American Pie" (Richard 'Humpty' Vission Radio Mix)
"Music" (Deep Dish Dot Com Radio Edit)
"Don't Tell Me" (Thunderpuss Video Remix) +#
"What It Feels Like For A Girl" (Above And Beyond Club Radio Edit)
"Impressive Instant" (Peter Rauhofer's Universal Radio Mixshow Mix) +#
"Die Another Day" (Deepsky Radio Edit) +#
"American Life" (Felix Da Housecat's Devin Dazzle Edit) *+
"Hollywood" (Calderone & Quayle Edit) +#
"Me Against The Music" (Peter Rauhofer Radio Mix) + – Britney Spears feat. Madonna
"Nothing Fails" (Tracy Young's Underground Radio Edit) *+
"Love Profusion" (Ralph Rosario House Vocal Edit) +#

* previously unreleased
+available digitally for the first time
# available commercially for the first time

CD 3

"Hung Up" (SDP Extended Vocal Edit)
"Sorry" (PSB Maxi Mix Edit) +#
"Get Together" (Jacques Lu Cont Vocal Edit) +
"Jump" (Axwell Remix Edit)
"4 Minutes" (Bob Sinclar Space Funk Edit) + – feat. Justin Timberlake & Timbaland
"Give It 2 Me" (Eddie Amador Club 5 Edit) +#
"Celebration" (Benny Benassi Remix Edit)
"Give Me All Your Luvin'" (Party Rock Remix) – feat. LMFAO & Nicki Minaj
"Girl Gone Wild" (Avicii's UMF Mix)
"Turn Up The Radio" (Offer Nissim Remix Edit) *+#
"Living For Love" (Offer Nissim Promo Mix) *+
"Ghosttown" (Dirty Pop Intro Remix)
"Bitch I'm Madonna" (Sander Kleinenberg Video Edit) +# – feat. Nicki Minaj
"Medellín" (Offer Nissim Madame X In The Sphinx Mix) – Madonna and Maluma
"I Rise" (Tracy Young's Pride Intro Radio Remix)
"Crave" (Tracy Young Dangerous Remix) – feat. Swae Lee
"I Don't Search I Find" (Honey Dijon Radio Mix)

* previously unreleased
+available digitally for the first time
# available commercially for the first time

"Everybody" (You Can Dance Remix Edit) +#
"Into The Groove" (You Can Dance Remix Edit) +#
"Like A Prayer" (Remix/Edit)
"Express Yourself" (Remix/Edit)
"Vogue" (Single Version) +
"Deeper And Deeper" (David's Radio Edit) +#
"Secret" (Junior's Luscious Single Mix)
"Frozen" (Extended Club Mix Edit)
"Music" (Deep Dish Dot Com Radio Edit)
"Hollywood" (Calderone & Quayle Edit) +#
"Hung Up" (SDP Extended Vocal Edit)
"Give It 2 Me" (Eddie Amador Club 5 Edit) °+
"Girl Gone Wild" (Avicii's UMF Mix)
"Living For Love" (Offer Nissim Promo Mix) *+
"Medellín" (Offer Nissim Madame X In The Sphinx Mix) – Madonna and Maluma
"I Don't Search I Find" (Honey Dijon Radio Mix)

* previously unreleased
+available digitally for the first time
# available commercially for the first time