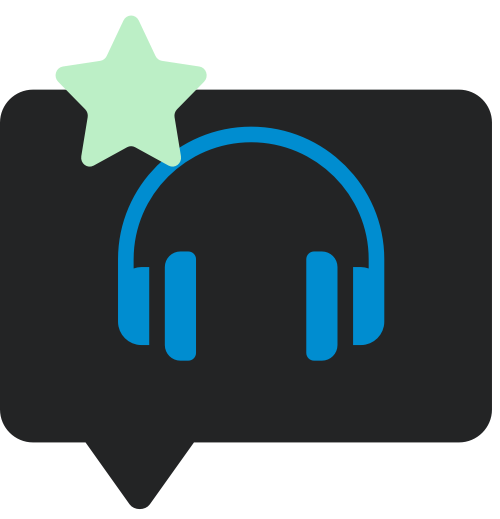 Reviews
Norah Jones / The Vinyl Collection: seven-LP audiophile box set
In a world of increasing disposability, cut-price bargains, and cheap imports, it's reassuring when you find people (and organisations) that specialise in doing things properly. Getting it right. Attending to those tiresome details that others don't have the time or inclination for.
What we are talking about here is quality, with a capital 'Q' – examples that come to mind might include the cut of a Saville Row suit, the brilliance of a Tiffany diamond, or the craftsmanship of the burr walnut dash and hand-stitched leather trim in a Bentley motor car.

You don't have to be able to afford these things, or even desire them, to appreciate the work and artistry than has gone into making something as good as it can be.
With music in recent years, it is fair to say that there has been something of a lax attitude when it comes to both the presentation, and even the sound of releases. Flimsy booklets in jewel case CDs have, on occasions, referred the listener to a web address for lyrics or credits, and the so-called 'iPod Generation' – unimpressed with the subtleties of dynamic range and fidelity of the music they listen to – adversely influenced mastering engineers to crank up the volume to ear-bleeding levels.
Although we should acknowledge that, post-The Beatles' remasters, we are seeing a trend back to a more balanced approach with the sound of the music we buy, there is still a sense that, with CD sales on the slide and downloads growing more popular, maybe people aren't bothered about holding some exquisite item in their hand, while poring over the sleevenotes and lyrics, as the music plays?
US music group Acoustic Sounds, and their specialist label Analogue Productions, are likely to take issue with this suggestion. Certainly not everyone cares about packaging and expert mastering, or is willing to pay a premium for it, but there is still a sizeable group of enthusiasts and music lovers for whom this is important, and for the last 20 years Analogue Productions have been reissuing classical, folk, rock, pop, blues and jazz music with this niche market in mind. Their remit? "To better the original".
These releases come largely in the form of hi-res SACDs, or heavyweight vinyl pressings. As their name suggests, all reissues from Analogue Productions are remastered from the original analogue tapes, ensuring the best possible transfer.
In partnership with Blue Note Records, the label have recently released all five albums from the singer-songwriter Norah Jones' back catalogue, including the 2002 blockbuster Come Away With Me (well over 20 million copies sold) and Jones' most recent release, 2012's Little Broken Hearts. All her albums are available from Analogue Productions to purchase separately on vinyl and SACD, or in limited edition box sets that come with an exclusive bonus album Covers (unavailable separately), featuring a selection of rare or unreleased cover versions of songs from artists such as Johnny Cash, Bob Dylan and Tom Waits.
We took a look at the vinyl box set, or Norah Jones: The Vinyl Collection, to give it its full title…
The first thing to point out is that the box weighs a ton. It's extremely heavy thanks to the 200gsm vinyl that all seven records have been pressed on (Little Broken Hearts is 2xLP). To put that in some perspective, that's weightier than each Beatles stereo vinyl LP ('only' 180gsm), and makes your average 1980's vinyl feel like a flexi-disc.
Of course, vinyl quality is not just about weight. To that end, the oh-so-critical vinyl mastering was done by renowned engineer Kevin Gray of Cohearant Audio, and all the records were pressed at Quality Record Pressings, the Kansas-based plant whose growing reputation for excellence has resulted in them being regarded as one of the best – if not the best – in the world.
The heavy discs of vinyl are protected by non-scratchable, anti-static sleeves and the card stock that makes up the vinyl jackets, like the vinyl itself, is very thick indeed. In your hands, it feels like proper card, not thick paper. Certainly more rigid than some of the Audio Fidelity releases we've come across in recent years. All the albums have impressive gatefold sleeves except the Covers record and two of them (The Fall and Little Broken Hearts) come with large posters.
We loved the small details. Even the outer protective transparent bags that each record comes in, have little perforated edges at the top with tears off easily allowing you to remove the record easily, without having to take a pair or scissors or scapel to it (see video below).
The box itself is a very attractively designed item. Rigid board with a patterned outer lining, on textured paper, with "Norah Jones The Vinyl Collection" overprinted on the centre in a satisfyingly distressed font. What is rather special is that a bit like many of those small CD boxes for mini-LP CDs, produced by Disc Union in Japan, this Norah Jones vinyl set also consists of an inner box which uses a contrasting patterned outer lining of the same design. The idea is that you carefully place your records into this darker housing, and then slide that into the large outer box.
So enough about the packaging, how do the records actually sound?
As you might expect, they sound excellent. The original CD of Come Away With Me was never too bad on the ears, but the warmth and detail from the clean, flat vinyl shines through. The Fall, sounds particularly good – with Jones going for a different sonic palette on her fourth album, utilising synths, Wurlitzers and organs. The bass and general bottom end of tracks like Chasing Pirates and Waiting sounds exceptional on this vinyl pressing. Jones' most recent album, Little Broken Hearts, has its 12 songs spread across two records. The original LPs were pressed on white vinyl, but no such gimmicks this time around. This dark, cinematic, brooding exploration of fractured relationships sucks you in with the beats of Say Goodbye or the Badalamenti-esque stylings of the title track. Our favourite Norah Jones album, sounds better than ever in this form.
The packaging is stunning – there is no doubt about it – and the records sound as good as you might have hoped, but it should be pointed out that you can purchase all the identical records in this set individually from Analogue Productions for total price of US $185, while the box retails for US $259.99. That's US $75 for the Covers album and the actual box. If you're a big Norah Jones fan (let's face it, quite likely if you are considering this purchase) you may also have picked up some of the limited edition releases from which at least half of the Covers selection originate (only two tracks are completely unreleased). So the box set purchasing decision is not a slam-dunk, by any stretch.
It has to be said, the 'carrot' for this box certainly isn't as strong as the impressive 252-page hard back book that is unique to The Beatles stereo vinyl box set, but on the other hand, the bonus album here is still unique, the box is a limited edition (Analogue Productions were coy about quantity, and this set is not numbered), and unlike the same label's forthcoming Doors Infinite vinyl box set, the Norah Jones box is not being made available separately (i.e. empty) so there is not room for changing your mind afterwards!
Put it this way, you just know, it's going to hurt looking at those five audiophile pressings when they are NOT in a nice presentation box, especially when you knew it was an option at the time of purchase. Most of this author's record buying regrets are to do with items NOT purchased, rather than things I wished I hadn't bought. Obviously the flexibility to cherry pick a few albums is welcome, but if you're planning on buying all five pressings and willing to spent almost US $200 on Norah Jones vinyl, you probably should stump up the extra for the lovely box to keep them safe (and the bonus LP, of course).
When Hollywood movies cost hundreds of millions of dollars to produce, the filmmakers often claim that the money spent is all 'up on screen' – in other words it is very apparent why it cost what it did to make. That is how we feel about this Norah Jones box from Analogue Productions. US £259.99 (approximately £163) is clearly a lot of money to spend on a box set of six vinyl albums, but unlike certain 'super deluxe editions' we could mention – which offer a book (of often average quality) and four CDs for £100 –  you really can see where the money has gone with this set. It's been spent on the important things – not coasters, marbles, scarfs, art cards, and replicas of backstage passes, but employing the best people to create the finished product, whether that be mastering engineers, or the pressing plants.
This set embodies everything this blog believes in passionately. "Holding the music in your hands". A lifetime of listening pleasure from the music is massively enhanced by the pleasure of owning a physical object. The ritual of pulling out the record you want to listen to from a box set, opening the thick gatefold jackets, and placing the spotless, heavyweight vinyl record on the turntable platter, is of great value to many – convenience aside, how could a mouse-click on a computer or the swipe of your thumb on your 'smart phone' ever hope to compete when it comes to listening to music?
---
Norah Jones The Vinyl Collection and Norah Jones The SACD Collection are limited releases that are available for purchase via the Acoustic Sounds website.
More photos in the gallery below. Click on an image.
[nggallery id=93]