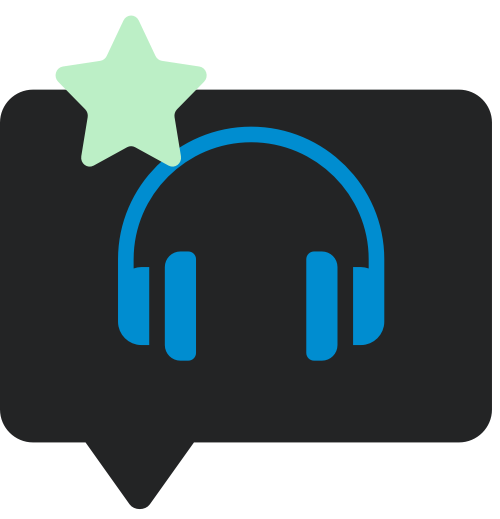 Reviews
REM / Part Lies, Part Heart, Part Truth, Part Garbage 1982-2011
When drummer Bill Berry left R.E.M. in 1997, Michael Stipe was bullish and said "I guess a three-legged dog is still a dog. It just has to learn to run differently". True enough, but the band themselves have now decided that the time has come to have this limping dog put to sleep (humanely, of course). R.E.M. are no more.
To commemorate an incredible 30 years together, the band have released their first ever compilation that spans both the early I.R.S. years and the later period with Warner Bros.
This bringing together of the two parts of the band's career, is very welcome, but the track selection is fairly predictable with nearly all the big hits on offer. Radio Song and Near Wild Heaven from Out of Time are surprise omissions in favour of the moodier album track Country Feedback and opener Drive from Automatic For The People is nowhere to be found.
A chronological approach is adopted, and this compilation suffers from the usual problem when both the quality and familiarity of tracks dips halfway through side two, as R.E.M. increasingly found it difficult to have a hit record or garner some critical acclaim for their album releases, as the world shrugged its shoulders. Monster, Up, Reveal and Around the Sun only have one-track each on the record while Green and Automatic For The People have four apiece.
Three new tracks ensure that the R.E.M. die-hards get their wallets out. A Month of Saturdays is a slight, but perky ode to the weekend and the aptly titled We All Go Back To Where We Belong is a pleasant Bacharach-esque sounding track. The third and final new song Hallelujah unfortunately sounds like a band recording while looking at the clock.
Despite, or perhaps because of, a healthy overlap with 2003's previous greatest hits (In Time: The Best of R.E.M.) this compilation is as near to definitive as you are going to get. R.E.M. kept the quality high for most of their existence and Part Lies, Part Heart, Part Truth, Part Garbage is testament to that.
For a generation, the Out of Time and Automatic For The People-era R.E.M. will be hard to beat. The journey up to that peak is more interesting and satisfying than the journey down but the band have probably done the right thing by calling time on their career. Whether four legs or three, this dog has had its day.
Part Lies, Part Heart, Part Truth, Part Garbage 1982-2011 is out now.
Full tracklisting below: 
Disc 1
"Gardening at Night" – 3:29 (from Chronic Town, 1982)
"Radio Free Europe" – 4:06 (from Murmur, 1983)
"Talk About the Passion" – 3:23 (from Murmur)
"Sitting Still" – 3:17 (from Murmur)
"So. Central Rain (I'm Sorry)" – 3:15 (from Reckoning, 1984)
"(Don't Go Back To) Rockville" (Edit) – 3:55 (from Reckoning)
"Driver 8" – 3:23 (from Fables of the Reconstruction, 1985)
"Life and How to Live It" – 4:06 (from Fables of the Reconstruction)
"Begin the Begin" – 3:28 (from Lifes Rich Pageant, 1986)
"Fall on Me" – 2:50 (from Lifes Rich Pageant)
"Finest Worksong" – 3:48 (from Document, 1987)
"It's the End of the World as We Know It (And I Feel Fine)" – 4:05 (from Document)
"The One I Love" – 3:17 (from Document)
"Stand" – 3:10 (from Green, 1988)
"Pop Song 89" – 3:04 (from Green)
"Get Up" – 2:39 (from Green)
"Orange Crush" – 3:51 (from Green)
"Losing My Religion" – 4:26 (from Out of Time, 1991)
"Country Feedback" – 4:07 (from Out of Time)
"Shiny Happy People" – 3:44 (from Out of Time)
"The Sidewinder Sleeps Tonite" – 4:06 (from Automatic for the People, 1992)
Disc 2
"Everybody Hurts" – 5:17 (from Automatic for the People)
"Man on the Moon" – 5:13 (from Automatic for the People)
"Nightswimming" – 4:16 (from Automatic for the People)
"What's the Frequency, Kenneth?" – 4:00 (from Monster, 1994)
"New Test Leper" – 5:26 (from New Adventures in Hi-Fi, 1996)
"Electrolite" – 4:05 (from New Adventures in Hi-Fi)
"At My Most Beautiful" (Buck, Mills, Stipe) – 3:35 (from Up, 1998)
"The Great Beyond" (Buck, Mills, Stipe) – 5:06 (from Man on the Moon, 1999)
"Imitation of Life" (Buck, Mills, Stipe) – 3:57 (from Reveal, 2001)
"Bad Day" – 4:05 (from In Time: The Best of R.E.M. 1988–2003, 2003)
"Leaving New York" (Buck, Mills, Stipe) – 4:49 (from Around the Sun, 2004)
"Living Well Is the Best Revenge" (Buck, Mills, Stipe) – 3:11 (from Accelerate, 2008)
"Supernatural Superserious" (Buck, Mills, Stipe) – 3:23 (from Accelerate)
"Überlin" (Buck, Mills, Stipe) – 4:15 (from Collapse into Now, 2011)
"Oh My Heart" (Buck, Mills, Stipe, Scott McCaughey) – 3:21 (from Collapse into Now)
"Alligator_Aviator_Autopilot_Antimatter" (Buck, Mills, Stipe) – 2:45 (from Collapse into Now)
"A Month of Saturdays" (Buck, Mills, Stipe) – 1:40
"We All Go Back to Where We Belong" (Buck, Mills, Stipe) – 3:35
"Hallelujah" (Buck, Mills, Stipe) – 3:42