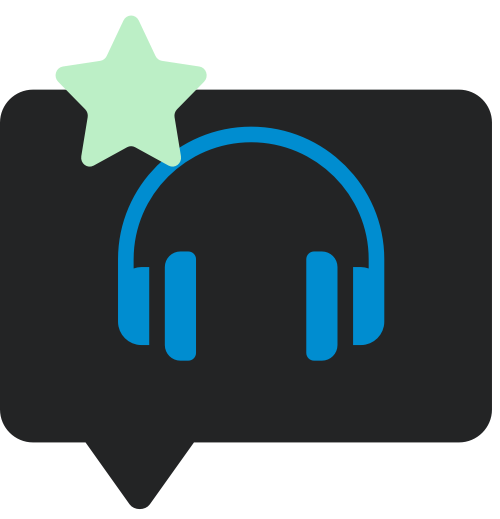 Reviews
Review: George Harrison / The Apple Years 1968-1975 box
GEORGE HARRISON'S APPLE YEARS BOX: FROM BRILLIANT, TO LESS THAN, AND OTHER.
…but moderately priced set should still appeal to Harrison devotees.
"Thirteen years after his death we have finally put the 'ducks in a row' and are proud to present to you, the listener, with his first six solo albums…dig it" Dhani Harrison, 2014
An argument with much merit can be made that of all the former Beatles' solo work after the break up of the group, George Harrison produced the "best" single outing with All Things Must Pass in 1970, even though it was originally a three record set with considerable filler.

And another pitch could be made that the Quiet One's almost impossible to top follow-up to ATMP, Living In The Material World, with its smash single Give Me Love (Give Me Peace on Earth) in 1973 was among the best of the rest of Beatles' solo efforts.
Dark Horse (out in 1974) and Extra Texture from 1975 can be filed under the category "good" (but certainly less than brilliant)  – although if they had been combined into one album may even have given All Things Must Pass and Living In The Material World a short run for their money – and we basically have a snapshot of George's most commercially and artistically productive years in the studio (more on Harrison's first two solo releases pre-Beatles break-up, the bonus DVD, and 46 page mini book, later).
All of the six original album releases contained in this colourfully illustrated and utilitarian designed box set are recreated here, and besides the lack of the original die-cut cover or the embossed Extra Texture and the fact that the lyrics are printed on the back of the mini-poster contained in All Things Must Pass (the original featured the lyrics on the record sleeves) everything is as it mostly was from 1968-75.
All of the new releases contain interesting and informative essays by Kevin Howlett, and all the booklets (except for ATMP), contain lyrics to all songs save the bonus tracks.
So, the next big attraction is the sound and content of these new discs, with all titles being remastered by Paul Hicks, Gavin Lurssen and Reuben Cohen at Lurssen Mastering, Hollywood, CA, and for the most part, done very, very well:
All Things Must Pass / Really, what more can one say about this effort that has not been said? Oh alright then, I'll try. The accumulated product of at least two years of unrecorded tunes conceived whilst part of the Fabs, perhaps the most enigmatic of that famous foursome delivered a masterpiece, as well as for good measure, what would be the very first number one single of any of the former Beatles' solo recordings. Just about every song on this thing sans the "Apple Jam" is a keeper, and the sound may be a slight improvement over the 2001 remaster, with a bit less clutter audible from the Phil Spector big production. Bonus tracks same as the previous release. But absolutely essential to own, again.
Living In The Material World  / To these ears, this is a noticeable improvement over the 2007 reissue and it also sounds brighter and with more overall headroom. A enjoyable listen, I'd reckon. Perhaps George's most anticipated, yet crucified release as well –  it was impossible to even come close to topping All Things Must Pass. I will never forget how Rolling Stone magazine set upon George with a 1973 review that if memory serves had a headline something like, "Give Him Dope, Give Him Hope," such was their disdain for Harrison's perceived preaching on the record. Yet this album had some really good songs, in fact, maybe some of George's best, but the overall downbeat tone of the album tended to divide fans and critics. But it remains one of my – and many others – must-have Harrison records, especially now with the inclusion of the Bangla Desh single as a bonus track.
Dark Horse / Again, very subjectively, the most disappointing of the lot, sound wise. The original CD release in 1992 sounded pretty compressed and brittle with no punch in the mid range and muffled bass and yet with all of the upgrades afforded digital remastering in the intervening 22 years, this new version of Dark Horse is but a marginal improvement on the '92 version and is the only disc that I had to adjust bass and treble and volume to even evaluate what there is there. Perhaps there were issues with the original master tape. This CD is somewhat redeemed by a neat demo/early version of Dark Horse and the album does contain some very good songs besides the title track in, Ding Dong, Ding Dong, George's piss-off to the music biz, Simply Shady, and one of my faves, Far East Man, with killer horns and soul.
Extra Texture (Read All About It) /  A major upgrade from the early '90s era dull, hissy digital release. It now sounds full – albeit still a tad muddy – but overall it's very listenable. This 1975 release came at a time when George was changing record companies and had begun to become very disenchanted with the industry. The rather sometimes rather blasé feel of the record illustrates George's mood at the time. Yet songs like the raucous You, This Guitar, and on this release the fabulous alternate take of Guitar show that when he wanted to, Harrison really knew how to write, and perform a tune, if not a complete album.
Wonderwall Music, Electronic Sound and Bonus DVD /  This where it gets a little sticky in the wickets. Wonderwall Music and Electronic Sound are ancient artifacts from the death throes of the sensational sixties, and besides the historical fact that Wonderwall was the first LP issued on the Apple label, and Electronic Sound the first on Apple offshoot Zapple, there is not much here to talk about. However, if you are one of those with an original soft-spot for these two releases, I'm sure they will be welcome and well-listened to additions to your Harrison collection. Just not mine.
And the 38-minute "bonus" DVD is really a major missed opportunity. Besides a nice 5.1 mix and video of Give Me Love from the Japan tour, nothing is new except a seven minute mish-mash of images entitled "The Apple Years" which is obviously very much of its time, although the picture and sound are first-rate.
Closing out the set is a 46-page mini book that has absolutely gorgeous, high-gloss images, many of them rare or unseen, and a decent, informative essay by Mr. Howlett. Finally, as in many territories ($100 in Canada) this set is priced quite reasonably, so the question begs is it worth it?
Quite honestly, I can say even as a long time Harrison fan that unless you are really serious about the rest of the best music of the Quiet One, then the buying of just the remastered All Things Must Pass and probably Living In The Material World as well would be the smart bet, coming in at about half the cost of this box and providing the best bang for yer bucks.
If the four LPs from the 1970s had been fleshed out with many more bonus tracks and the DVD contained over an hour of previously unreleased material including footage and sound from the 1974 Dark Horse tour, plus more Japan footage and sound, then I would have no hesitation in advising even the marginal fan to pick this set up.
But unfortunately, that is not the reality in the material world, and even though I do "dig it," The Apple Years "ducks in a row" may not be for everyone who likes George Harrison's music and has $100 or more to spare.
Reviewed for SDE by Canadian journalist Terry Ott. He can be reached at tjo55@yahoo.com
The Apple Years box set and individual reissues are out now.
---
Apple Years Box
Wonderwall Music
Electronic Sound
All Things Must Pass
Living in the Material World
Dark Horse
Extra Texture
---
Track listing
CDs
• Wonderwall Music (includes previously unreleased material – In The First Place (by The Remo Four), Almost Shankara & The Inner Light)
• Electronic Sound
• All Things Must Pass (2 CDs)
• Living In The Material World
• Dark Horse (includes previously unreleased material – I Don't Care Any More & Dark Horse (Early Acoustic Version))
• Extra Texture (Read All About It) (includes previously unreleased material – This Guitar (Can't Keep From Crying) [Platinum Weird Version])
DVD: exclusive to The Apple Years box set
• George Harrison – The Apple Years Feature (2014)
• All Things Must Pass (bonus feature in 2001 album package)
• The Concert for Bangladesh EPK (2005) Produced by Olivia Harrison and Jonathan Clyde
• Give Me Love (Give Me Peace On Earth) (video from Live In Japan, 1991)
• Miss O'Dell (alternative version from 2006 deluxe edition of Living In The Material World)
• Sue Me Sue You Blues (acoustic demo version from 2006 deluxe edition of Living In The Material World)
• Living In The Material World (feature from 2006 deluxe edition of Living In The Material World)
• Ding Dong, Ding Dong (original promo video, 1974)
• Dark Horse (original promotional clip, 1974)
Book
• The Apple Years
Wonderwall Music
1. Microbes
2. Red Lady Too
3. Tabla And Pakavaj
4. In The Park
5. Drilling A Home
6. Guru Vandana
7. Greasy Legs
8. Ski-ing
9. Gat Kirwani
10. Dream Scene
11. Party Seacombe
12. Love Scene
13. Crying
14. Cowboy Music
15. Fantasy Sequins
16. On The Bed
17. Glass Box
18. Wonderwall To Be Here
19. Singing Om
20. In The First Place (by The Remo Four) – bonus track
21. Almost Shankara – bonus track
22. The Inner Light – bonus track
Electronic Sound
1. Under The Mersey Wall
2. No Time Or Space
All Things Must Pass
CD 1
1. I'd Have You Anytime
2. My Sweet Lord
3. Wah-Wah
4. Isn't It A Pity
5. What Is Life
6. If Not for You
7. Behind That Locked Door
8. Let It Down
9. Run Of The Mill
10. I Live For You – bonus track
11. Beware Of Darkness – bonus track
12. Let It Down – bonus track
13. What Is Life – bonus track
14. My Sweet Lord (2000) – bonus track
CD 2
1. Beware of Darkness
2. Apple Scruffs
3. Ballad Of Sir Frankie Crisp (Let It Roll)
4. Awaiting On You All
5. All Things Must Pass
6. I Dig Love
7. Art Of Dying
8. Isn't It A Pity (Version Two)
9. Hear Me Lord
10. It's Johnny's Birthday
11. Plug Me In
12. I Remember Jeep
13. Thanks For The Pepperoni
14. Out Of The Blue
Living in the Material World
1. Give Me Love (Give Me Peace On Earth)
2. Sue Me, Sue You Blues
3. The Light That Has Lighted The World
4. Don't Let Me Wait Too Long
5. Who Can See It
6. Living In The Material World
7. The Lord Loves The One (That Loves The Lord)
8. Be Here Now
9. Try Some Buy Some
10. The Day The World Gets 'round
11. That Is All
12. Deep Blue – bonus track
13. Miss O'Dell – bonus track
14. Bangla Desh – bonus track
Dark Horse
1. Hari's On Tour (Express)
2. Simply Shady
3. So Sad
4. Bye Bye Love
5. Maya Love
6. Ding Dong, Ding Dong
7. Dark Horse
8. Far East Man
9. It Is 'He' (Jai Sri Krishna)
10. I Don't Care Anymore – bonus track
11. Dark Horse – bonus track
Extra Texture (Read All About It)
1. You
2. The Answer's At The End
3. This Guitar (Can't Keep From Crying)
4. Ooh Baby (You Know That I Love You)
5. World Of Stone
6. A Bit More Of You
7. Can't Stop Thinking About You
8. Tired Of Midnight Blue
9. Grey Cloudy Lies
10. His Name Is Legs (Ladies And Gentleman)
11. This Guitar (Can't Keep From Crying) [Platinum Weird version] – Bonus track