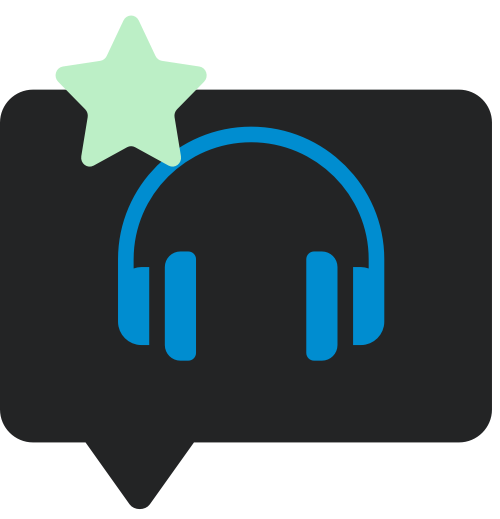 Reviews
REVIEW: Rolling Stones / From the Vault: Hampton Coliseum live '81
The Rolling Stones launched Stonesarchive.com about three years ago and in that time the site has been delivering great quality affordable downloads (MP3 and FLAC) of classic 'Stones performances from across the decades that were previously only available via bootleg recordings. The site has also offered very expensive deluxe box sets via its store such as the Brussels Affair collections that were priced between $750 and $1500 dollars.
What has been lacking is any middle ground. In other words, some affordable physical releases of these gigs for those who aren't satisfied with just the downloads. For those who want to hold the music in their hands, to coin a phrase.

Eagle Rock have recognised this and have launched their Rolling Stones From The Vault series, with the inaugural release Hampton Coliseum Live in 1981 out just this week.
This gig is notable for a number of reasons. For a start, the concert was being filmed and broadcast on American television as a pay-per-view event (a first, apparently). Mick acknowledges this early on by welcoming everyone watching on TV at home, saying that he hopes they're having a good time "drinking a few beers and smoking a few joints"! Keith Richards celebrates the fact that it's his birthday by unslinging his Fender and bashing a stage invader around the head with it during (I Can't Get No) Satisfaction, but probably the most significant fact is that the band were supporting their new album Tattoo You which had been a massive success and was in fact still at number one on the Billboard album charts at the time of the live performance (it stayed there for nine weeks). So this is a cocky, strutting 'Stones still very much a contemporary band.
Eagle Rock have gone to town on the formats and this title can be ordered as a standalone blu-ray, standalone DVD, 2CD+DVD, 3LP+DVD and there is even a Japanese version in a box bundled with a T-shirt!
The packaging and design really is superb. It has that 'rough and ready' bootleg quality with handwritten titling, scans of tickets, backstage passes, with graphic elements 'stuck' down with sticky tape. You really need to get the six-panel triple vinyl version to appreciate how good this looks. Indeed, for those who like their music from a turntable, the 3LP set is highly recommended – the 180g vinyl was flat, clean and the newly remixed audio (by Bob Clearmountain) sounds superb. Each record comes in its own inner sleeve with more photos and track listings. Also you get the whole gig – this isn't vinyl 'highlights'. A DVD is included with this set but SDE took at look at the standalone blu-ray for further examination…
First off, if you're worried about some dodgy, impaired NTSC picture quality then you needn't be. The "SD blu-ray" (i.e. it's not HD) is remarkably good considering this was a TV broadcast. We were promised a 'carefully restored' picture and for once this is not mere hyperbole. Surely, it has never looked better?  The picture remains in the original 4:3 aspect ratio, so it's pleasing to note that there have been no attempts to try and crop andconvert this to widescreen, as sometimes happens.
One reason to get the blu-ray is that while the picture isn't really going to be any better than the DVD, you do get phenomenal DTS HD Master Audio 96/24 surround sound (and uncompressed stereo). There's not too much going on in the rear channels apart from general 'atmosphere', in truth, but the front channels sound very involving. To be fair, the DVD still has Dolby 5.1 and DTS so it's no slouch on the audio front.
The concert film itself is excellent. It's the eighties of course, and it's appropriate that Jagger is wearing a pink suit with giant shoulder pads. Mick takes his jacket off for the first track from Tattoo You, the punky Neighbours, which is swiftly followed by Black Limousine from the same record. The 'Stones play six from the new album and the hits are also generally present and correct. There's a looseness to the band who were very much road-honed by this point in mid-December, having completed a massively successful North American tour which grossed them $50m, which for the early eighties was insane.
From the Vault: Hampton Coliseum Live in 1981 comes highly recommended. It's clear that much work has gone into the audio, video and presentation of the package and if this is to be the case for all the releases in this series then we're in for a treat. The 1975 L.A. Forum gig follows hot on the heels of this '81 gig and there are some good deals to be had via pre-orders.
From the Vault: Hampton Coliseum Live in 1981 is out now.
---
2CD+DVD
3LP+DVD
Blu-ray
DVD
---
Track listings
Triple vinyl / 2CD
Side A:
1) Under My Thumb
2) When The Whip Comes Down
3) Let's Spend The Night Together
4) Shattered
5) Neighbours
Side B:
1) Black Limousine
2) Just My Imagination
3) Twenty Flight Rock
4) Going To A Go Go
5) Let Me Go
Side C:
1) Time Is On My Side
2) Beast Of Burden
3) Waiting On A Friend
4) Let It Bleed
Side D:
1) You Can't Always Get What You Want
2) Band Introductions
3) Happy Birthday Keith
4) Little T & A
5) Tumbling Dice
6) She's So Cold
Side E:
1) Hang Fire
2) Miss You
3) Honky Tonk Women
4) Brown Sugar
5) Start Me Up
Side F:
1) Jumping Jack Flash
2) (I Can't Get No) Satisfaction
DVD / Blu-ray track listing
1) Under My Thumb
2) When The Whip Comes Down
3) Let's Spend The Night Together
4) Shattered 5) Neighbours
6) Black Limousine
7) Just My Imagination
8) Twenty Flight Rock
9) Going To A Go Go
10) Let Me Go
11) Time Is On My Side
12) Beast Of Burden
13) Waiting On A Friend
14) Let It Bleed
15) You Can't Always Get What You Want
16) Band Introductions
17) Happy Birthday Keith
18) Little T & A
19) Tumbling Dice
20) She's So Cold
21) Hang Fire
22) Miss You
23) Honky Tonk Women
24) Brown Sugar
25) Start Me Up
26) Jumping Jack Flash
27) (I Can't Get No) Satisfaction