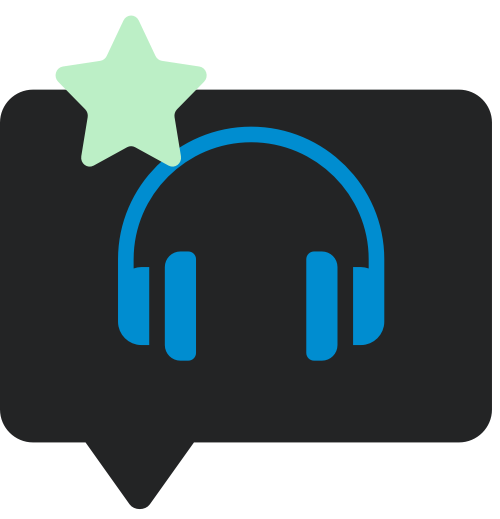 Reviews
Review / Supergrass: I Should Coco 3CD anniversary deluxe edition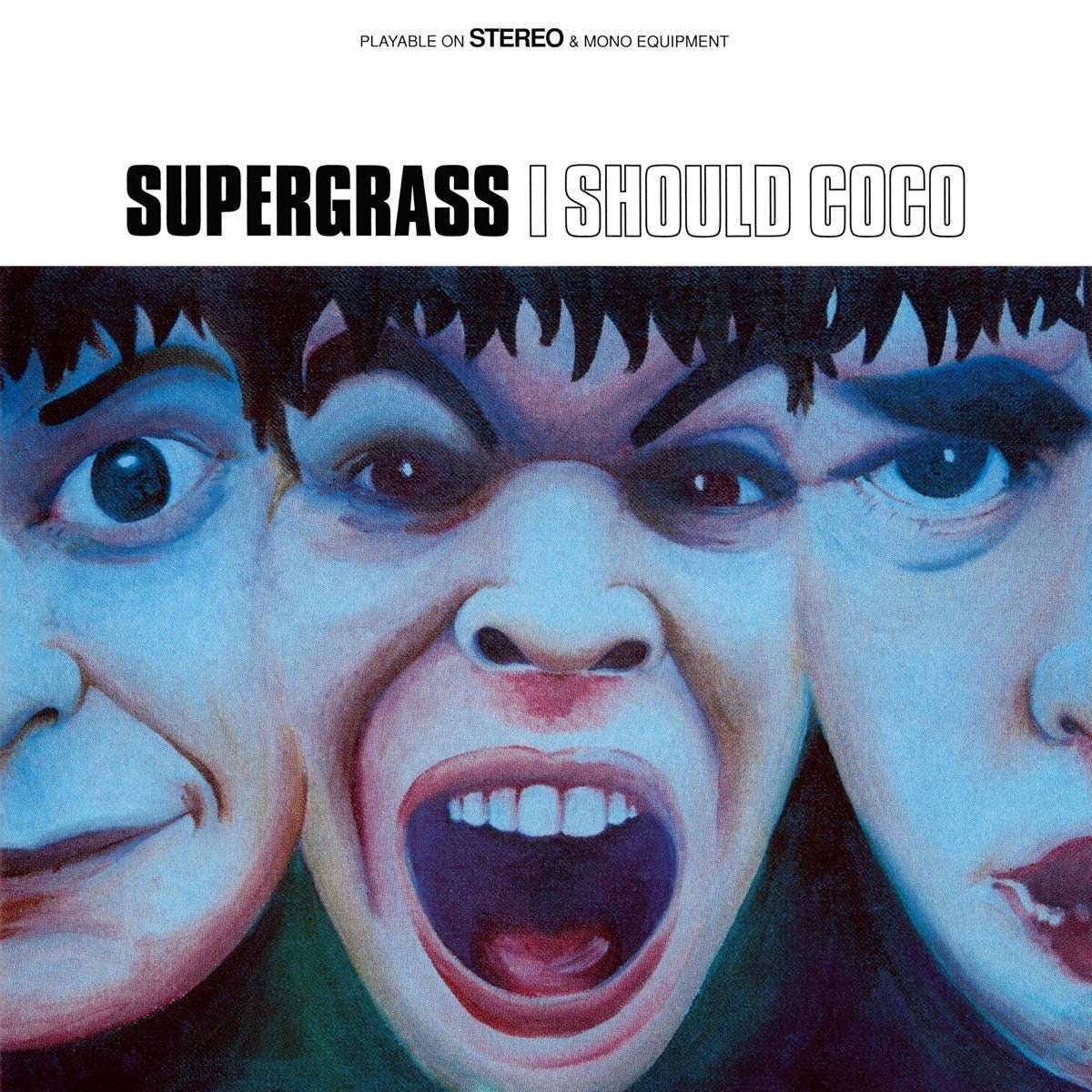 Supergrass debut I Should Coco was released back in 1995 at the height of the UK's infamous Britpop scene…

To recap, Blur had paid their dues and found an identity with 1993's Modern Life Is Rubbish, and the band's pop sensibilities collided with the public's joyful desire to singalong ("all the people…") and Parklife was born; Oasis had consolidated there impeccable rise up the charts (each single from debut Definitely Maybe performed better than the previous one) and enjoyed what you might call their imperial "toilet" phase with regular number ones and number twos (not to mention one of the best selling British albums in history – (What's The Story) Morning Glory?)); and Pulp after years of hanging out on the indie margins made good on the promise of His 'n' Hers with Different Class which boasted perhaps the Britpop single to rule them all – Common People.
Although that movement had lost much of its lustre by 1997 – dulled by copycats (Menswear) and sloppycats (Be Here Now) – let no one tell you otherwise, the very centre point of the 1990s was a thrilling time to be a music fan in your 20s. I was exactly 25 when I Should Coco was released and was very much enjoying life in London during the Britpop era, literally hopping on a no.23 Routemaster bus every morning from my Bayswater flat, to Piccadilly, where I worked at the time. I remember clearly, popping into Tower Records in Piccadilly Circus (a daily occurrence during my lunch break) and picking up all the CD singles from that first record.
The album itself is a blast. The trio of Gaz Coombes (vocals/guitar), Mickey Quinn (bass) and Danny Goffey (drums) were capable of producing some tight, effortless, powerhouse rock (Lenny, Lose It, Sitting Up Straight) as well as poppier musical tales of teenage prangst; messing around with your mates on the bus, having no money, driving cars across fields and run-ins with the local constabulary.
The record powers through its 40 minutes at breakneck speed with an 'anything goes' attitude that the band would arguably never recreate again. But it's the details that delight too; the lovely lilting piano intro to the otherwise frenetic Sitting Up Straight (courtesy of Gaz's brother Rob who played with the band from the beginning but wasn't an 'official' member until 2002); the mid-paced acoustic crispness of She's So Loose that descends into a slow non-chorus and the general silliness of We're Not Supposed To. Best of all is the trippy, floaty finale Sofa (Of My Lethargy) which vies with Blur's This is a Low, Oasis' Champagne Supernova and perhaps Pulp's Bar Italia as great album closers of the era.
But what of the 2015 reissue? The vinyl has been out for ages and comes with a bonus seven-inch single (you can see an SDEtv video of that here). The much delayed three-CD deluxe was eventually released at the end of November, nearly two and a half months after the vinyl LP. In terms of audio selections, you have to acknowledge that this is near-perfect.
The bonus material on disc two ticks more or less every box featuring a complete collection of B-sides and extra tracks from CD singles, an unreleased session track, demos, early versions of subsequently re-jigged singles on the Backbeat label and even the Hendrix cover (Stone Free) that only appeared on a bonus seven-inch given away with early vinyl copies of I Should Coco.
From track nine onwards on disc two, the songs are sequenced to match the running order of the album, so you effectively get an 'alternate' I Should Coco, made up of demos and instrumentals – an intelligent approach. Of the demos, Alright is the roughest (taken from a dodgy old cassette) but it is of course very interesting hearing such an early version of the future hit single that had Steven Spielberg calling, hoping to turn the band into a Cool Britannia version of The Monkees (rather sensibly, they declined).
Highlights of disc two include the cover of the Mickey Newbury-penned Just Dropped In (To See What Condition My Condition Was In) which was originally included on the Alright/Time CD single (although only called "Condition" on that release). Supergrass' version is actually quite faithful to the Kenny Rogers and the First Edition cover of 1968. The band certainly had fun with their B-sides and maxi-single bonus tracks.
Heaven knows what their international fans thought of Sex! which referenced popular UK TV game show Bullseye ("and Bully's special prize… a year's supply of Shepherd's Pie") although Lenny B-side Wait For The Sun is probably the nearest to album-quality flipside on offer. The only unheard song is the 'unfinished' I Believe in Love, which is a charming enough ditty and certainly would have made a decent B-side, if the band hadn't put it on the back burner at the time, ultimately never to return to the song.
The final CD in this set contains two very interesting live sets which bookend the I Should Coco era nicely. When the band played the October 1994 gig in Bath's Moles venue, they were newly signed to Parlophone and their first major label single, Caught By the Fuzz hadn't only just come out. The gig is fairly loose and rough and ready (with the odd technical fault) but the energy from both band and crowd is plain to hear, with Supergrass abandoning Caught By The Fuzz to plead with the audience to 'calm down' and 'move back' (they start again once things settle down). By August 1995 when Supergrass played La Route Du Rock in Saint Malo, France, all the singles from I Should Coco had been released, the band had enjoyed two top ten UK singles (including Alright which peaked at number two) and they are already thinking about the next album, evidenced by them starting the 14-track set with new song Going Out which would be the lead single from second album In It For The Money (still 20 months away from release at that point). They still played ten songs from I Should Coco but made room for live performances of a couple of B-sides and, perhaps pointedly after a year of intense promotional activity, a cover of The Kinks' Where Have All The Good Times Gone?
There are two problems with this collector's edition of I Should Coco. The first is that the decision has been made not to include any video material. So no promo videos, no TV performances/interviews and no Top of the Pops appearances etc. That's a real shame, although it's true that the inclusion of video material like this does add a whole new layer of complexity (licensing) and cost that is very off-putting to major labels who have a close eye on the P&L. To quote reissue producer Bill Ingot when SDE spoke to him about the a-ha reissues: "Working in the video realm is expensive. I mean, in a perfect world would you like to put together some video clips, where you're licensing stuff from the BBC or from wherever, but those are the things you really can't do anymore because of YouTube, because the licensing issues haven't got any less complex just because they're out there in the ether".
Supergrass peform the last single, "Alright", on Top of the Pops in July 1995
Even if you don't agree with the decision, you can, to a degree, understand why a DVD hasn't been included, The second issue with this I Should Coco deluxe is far less easy to forgive and that is that there is virtually nothing of interest in the thin booklet which accompanies the digi-pack presentation. Aside for a few words (and I mean a few) from Mickey Quinn, there are no band member contributions, no track-by-track guide, no sleeve notes providing some perspective – nothing. We get a few images of single sleeves, track listings, credits and that's it. It really is extremely disappointing, especially when compared to some recent deluxe sets which have worked so hard in this area including Simple Minds (Sparkle in the Rain, Once Upon A Time), Alanis Morissette (Jagged Little Pill) and Tears For Fears (Songs From The Big Chair).
Deluxe physical product (especially when marketed as an 'anniversary' release) really needs to play its part in celebrating reissues. In the case of I Should Coco, there is absolutely nothing to complain about with the audio content, but the words and pictures are inessential and effectively haven't turned up to the party. At around £15 this is still good value, but major labels are going to have to work harder to convince fans to buy physical deluxe product. 20 years on from the original release of I Should Coco, we want the full story behind the album –  if not from the band, then at least from the view point of relevant producers, A&R men, and noted journalists of the era. There is simply no insight here whatsoever. We knew this reissue was being worked on as far back as February. Ten months later it's finally out and the booklet is a pathetic effort. Someone couldn't be bothered.
The audio selections still make this an essential purchase but what could have been a near flawless release ultimately falls a little short of the mark due to the shortfalls of the booklet.
The I Should Coco 20th Anniversary Collector's Edition is out now.
---
3CD Deluxe Edition
Vinyl LP + 7″single
---
Track listing
3CD 20th Anniversary Collector's Edition
CD 1: I Should Coco
1. I'd Like to Know
2. Caught by the Fuzz
3. Mansize Rooster
4. Alright
5. Lose It
6. Lenny
7. Strange Ones
8. Sitting Up Straight
9. She's So Loose
10. We're Not Supposed To
11. Time
12. Sofa (Of My Lethargy)
13. Time to Go
CD 2: B-Sides, Demos, Out-Takes & Curios
1. Caught By The Fuzz (Acoustic) – B-Side to Caught By The Fuzz single
2. Odd? – B-Side to Mansize Rooster single
3. Wait For The Sun, – B-Side to Lenny single
4. Sex! – B-Side to Lenny single
5. Just Dropped In (To See What Condition My Condition Was In) –  B-Side to Alright/Time single
6. Ju Suis Votre Papa Sucre, original B-Side to Alright/Time single
7. Stone Free
8. I Believe In Love, Unfinished I Should Coco out-take recorded summer 1994 during the album session.
9. I'd Like To Know, 1994 demo on cassette from 4-Track recording
10. Caught By The Fuzz, from Feb '94 recording session at Sawmills and used as all others on Backbeat 7", BEAT 4: A-Side
11. Mansize Rooster, Backbeat 7", BEAT 6: A-Side
12. Alright, recorded circa Dec '93, demo on cassette from 4-Track recording
13. Lose It, from Feb '94 recording session at Sawmills
14. Lenny, from 1993 demo on cassette from 4-Track recording
15. Strangeones, Backbeat 7", BEAT 4: B-Side
16. Sitting Up Straight, Backbeat 7", BEAT 6: B-Side
17. She's So Loose '93 demo on cassette from 4-Track recording
18. We're Not Supposed To (Savoy Hotel Version), '95 Mercury Music Awards. Broadcast on BBC
19. Time '93 demo on cassette from 4-Track recording
20. Sofa (Instrumental) from '94 Studio recording
21. Time To Go '93 demo on cassette from 4-Track recording
CD 3:
Live at Bath Moles. 28th October 1994
1.Strangeones
2.Sitting Up Straight
3.Mansize Rooster
4.Time
5.I'd Like To Know
6.Time To Go (Technical Fault)
7.She's So Loose
8.Caught By The Fuzz (Crowd Surge)
9.Caught By The Fuzz
10.Lenny
Live at La Route Du Rock, Saint Malo, France 19th August 1995
11.Going Out
12.Sitting Up Straight
13.Mansize Rooster
14.I'd Like To Know
15.Time
16.Alright
17.Odd?
18.She's So Loose
19.Where Have All the Good Times Gone
20.Lose It
21.Just Dropped In (To See What Condition My Condition Was In)
22.Caught By The Fuzz
23.Strange Ones
24.Lenny
Vinyl LP Edition with seven-inch single
Side 1
1. I'd Like To Know (2015 Remastered Version)
2. Caught By The Fuzz (2015 Remastered Version)
3. Mansize Rooster (2015 Remastered Version)
4. Alright (2015 Remastered Version)
5. Lose It (2015 Remastered Version)
6. Lenny (2015 Remastered Version)
Side 2
1. Strange Ones (2015 Remastered Version)
2. Sitting Up Straight (2015 Remastered Version)
3. She's So Loose (2015 Remastered Version)
4. We're Not Supposed To (2015 Remastered Version)
5. Time (2015 Remastered Version)
6. Sofa (Of My Lethargy) [2015 Remastered Version]
7. Time To Go (2015 Remastered Version)