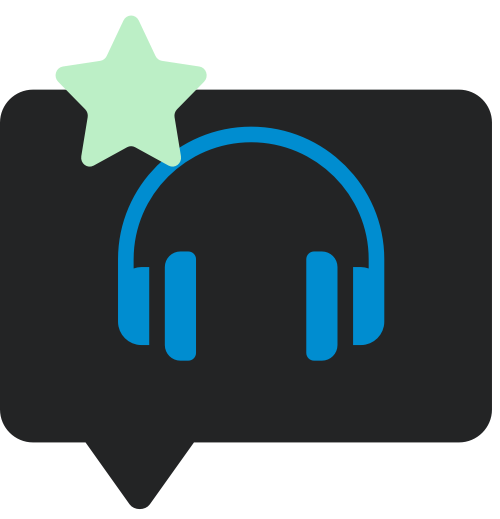 Reviews
Roger Waters / The Collection / 7CD+1DVD Solo Album Box Set / Review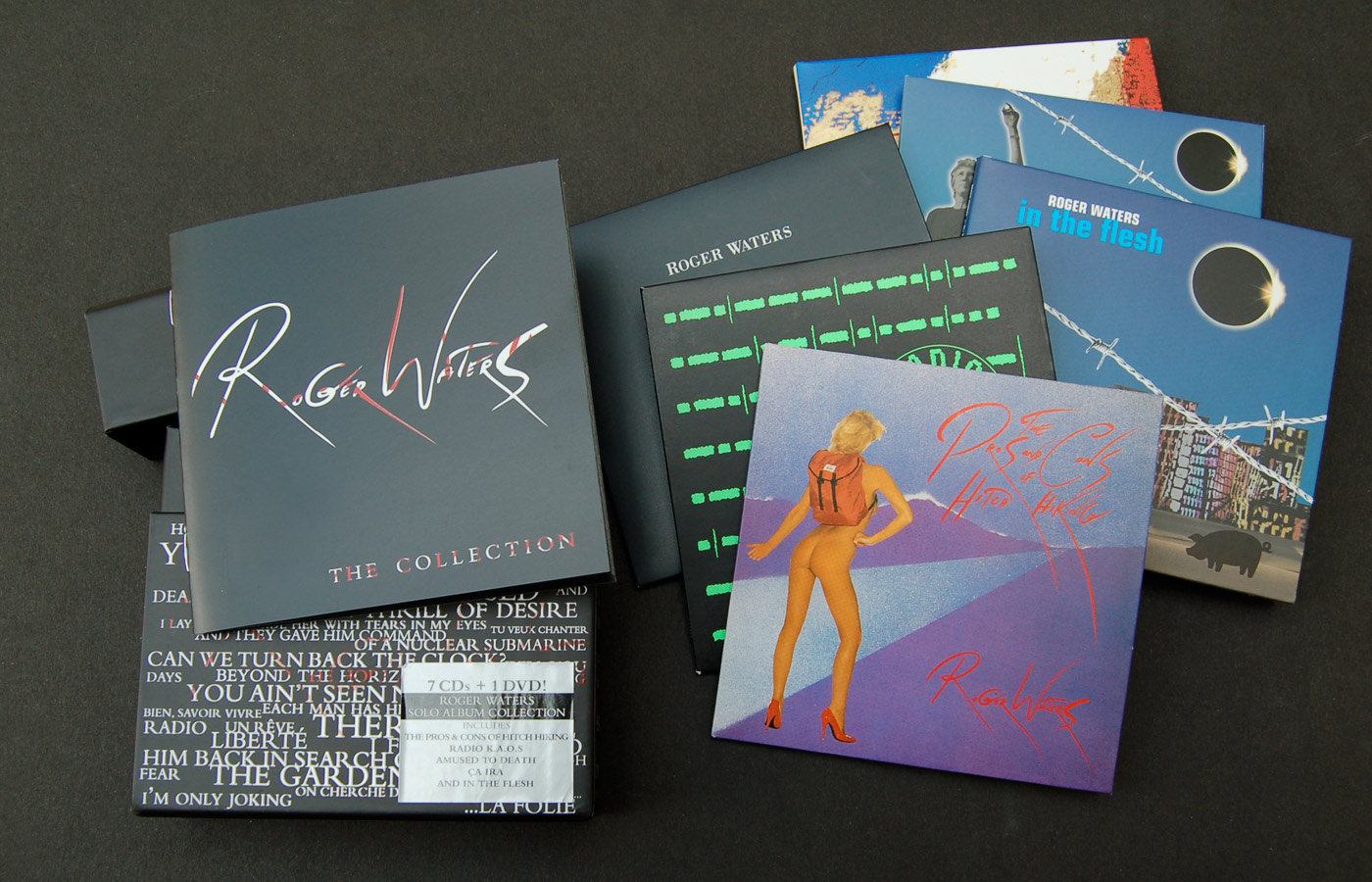 The grumpy one from Pink Floyd collects together his solo output in this great value box set
To celebrate his recent tour of The Wall, Sony have put together a box set collecting all four of Roger Waters' solo albums, the live album In The Flesh and the opera Ça Ira.
They are all interesting, but none of his solo efforts have sold particularly well, so many will be unfamiliar with the music contained within. Let's remind ourselves of Roger's solo output:
The Pros and Cons of Hitch Hiking
1984's The Pros and Cons of Hitch Hiking was Waters' first solo record. A concept album (what else?), it's effectively one tune most of the way through, and is the realtime story of a man's mid-life crisis told via his dream, taking in Arabs with knifes, sexual encounters, hitchhiking and fishing (amongst other things). It was originally demo'd for Pink Floyd before The Wall was recorded (the band weren't keen) and there are, perhaps unsurprisingly, some tracks that sound quite similar to others from this period. Sexual Revolution and Running Shoes are particularly Wall-like in performance and production.
Although it's expertly recorded by an all-star cast, and sounds great on headphones in particular, the album probably asks too much of the casual listener. Lots of Waters' half-spoken vocals, sound effects, 'characters' and a detailed and an impenetrable narrative, can take their toll, leaving you bewildered, irritated, or simply bored. If you do put the 'work' in, it has it's rewards, but with the over-dramatic sax (Young Americans' David Sanborn) and 'look-at-me' guitar work of Eric Clapton, it can often come across like the soundtrack to an episode of Edge of Darkness (UK TV drama from the early '80s).
With the track The Pros and Cons of Hitch Hiking (Part 10) we finally get something that works as a standalone song and has a fresh melody. It's a big relief after a 30 minute build-up. The album ends on a high with Every Strangers Eyes with a verse melody and acoustic guitar accompaniment reminiscent of Nobody Home (from The Wall).
Verdict: Disappointing.
Radio K.A.O.S.
Although like Hitch Hiking, it shares an only-Roger-knows-what-he's-going-on-about narrative, Waters' second solo album from 1987 is a tighter, more even affair. The production is quite 'eighties' but it hasn't really dated any more or less than the didn't-quite-gel supergroup theatrics of Hitch Hiking. Also, not understanding the 'story' doesn't feel quite so important here. It's a stronger collection of songs that can be enjoyed at face value. Radiowaves, Me or Him, Sunset Strip, and in particular The Tide is Turning (After Live Aid) are all strong, and even the linking device of Morse code and radio chatter works nicely and is appropriate to the narrative. The themes are familiar; consumerism, cold war, us and "them", all told through a narrative concerning Billy, a gifted but severely disabled man from Wales, who discovers he can transmit radio waves.
Overall much easier to enjoy than Hitch Hiking – and the concept is strangely interesting.
Verdict: Good
Amused to Death
The album where everything finally seemed to come together nicely. The production work is rich and layered from Patrick Leonard, who is best known for his work with Madonna in the eighties (but whose CV also includes a Pink Floyd writing credit on A Momentary Lapse of Reason!) and Jeff Beck's guitar work always feels at one with the material.
From the very first track of the album The Ballad of Bill Hubbard where Royal Fusilier Alfred Razzell recounts having to leave fellow soldier Bill Hubbard in no man's land, during the First World War, it is clear that war (or the futility of it) is still a major Waters' obsession. Amused to Death also reflects on the commercial media and the trivialisation of the most horrific world events for commercial gain "It all makes perfect sense, expressed in dollars and cents, pounds, shillings, and pence" (Perfect Sense).
Waters' has never been the best singer, but he has a voice that is the perfect tool for conveying emotion – Late Home Tonight, Part I and Perfect Sense, Part II are great examples of this. His vocals throughout are uniformly excellent, as are the superb backing and guest singers (including P.P Arnold).
Amused to Death turns out to be a bit of a triumph and is easily the best of Waters' three solo albums. Intelligent lyrics, some stonking songs (Bravery of Being Out of Range is one that has you reaching for the dial to turn it up) and committed performances from all involved, makes for a most satisfying experience. It's an album from the ex-Floyd man that you actually want to go back to because you like it, rather than playing it again because you feel you need to try and 'give it a chance'.
Verdict: Excellent.
In The Flesh
Roger Waters tour from 2000, In the Flesh, is present and correct in both CD and DVD form. The Wall-heavy double CD actually contains different performances from the DVD which was drawn from mainly one show. The DVD runs 170min and includes a Dolby 5.1 surround option. Most of the Pink Floyd classics you'd expect are included and  there are tracks from both Hitch Hiking and Amused to Death, although nothing from Radio K.A.O.S.
Ça Ira
Waters' fairly well-received French Revolution opera from 2005 is a 2CD package which completes this box set.
Box Set Packaging
The individual discs are contained within a nicely designed 'lift off lid' box, and each album comes in a mini-LP style card sleeve. It should be noted that these are not the really high quality sleeves that the Japanese market are so good at producing (The Beatles' Mono Box discs/sleeves were made in Japan), where every detail of the original vinyl packaging is reproduced – inner sleeves, spot varnishes, textured sleeves etc –  rather they are the smaller EU compatriots, which are not produced with quite the same level of  care and attention. None of the CDs have inner sleeves or an individual booklets but it has to be said that the artwork reproduction is solid enough. There is a 16-page "The Collection" booklet that covers all the credits and details for each album.
None of the discs contain new remasterings and there is no rarities disc or bonus tracks, but if you're a Pink Floyd fan who is looking for a reason to pick up some Waters' solo work, then at around £30 for seven CDs and a DVD, this box represents outstanding value and brings together his body of work in a way that has not been done before.
Roger Waters The Collection Box Set is out now on Sony
[nggallery id=22]