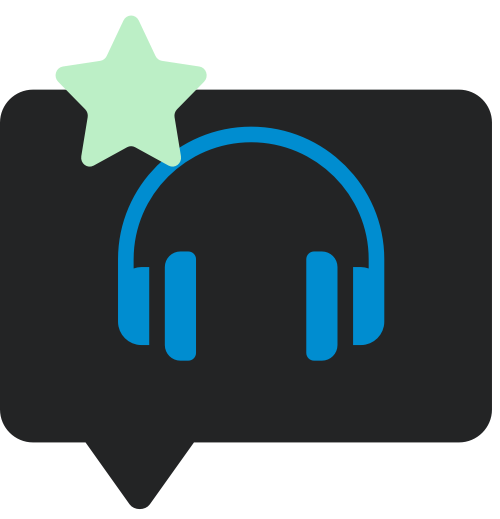 Reviews
Roy Orbison / "Mystery Girl" deluxe
Mystery Girl Unravelled, a fascinating and often moving documentary about the making of Roy Orbison's posthumous album Mystery Girl (released in 1989), is one of the highlights of a charming new CD+DVD deluxe edition from Sony Music/Legacy Recordings.
The film steps through the record track-by-track, aided by old home video footage and new interviews with the likes of Tom Petty, Jeff Lynne, Bono and 'Roy's Boys' – Alex, Roy Jnr, and Wesley.

Jeff Lynne comes across as the nicest-man-in-the-world and is clearly still in awe of Orbison's singing talent, 25 years after the man's passing. He says – in his still strong Brummie drawl – that the moment 'The Big O' heard his arrangement of A Love So Beautiful and reacted with tears of emotion, "made my life". If there were any superstar egos, it was clear they were left at the door as the humble and polite Orbison encouraged the likes of Tom Petty and George Harrison (fellow Wilburys, of course) to sing on his record.
Bono's story about how his and The Edge's She's A Mystery To Me came about is brilliant. He laughingly admits that it sounds like 'horse shit', but swears that Orbison and his wife Barbara turned up unexpectedly backstage after a U2 gig, as he was playing around on an acoustic guitar with a recent composition that he felt was suited to Roy's voice. Orbison asked him if he had any songs and Bono obliged. Tom Petty describes the moment when this track was recorded in the studio as "a stunning thing to see".
Alex Orbison is full of pride and emotion as he recalls The Only One, his brother Wesley's contribution to the album with its Memphis horns and sublime arrangement. In fact the family bonds are strong, with Barbara Orbison credited with 'supervision from above' (she passed away in 2011) and Roy's three sons interviewed on camera remembering how incredible their dad was.
The DVD also includes all the promo videos including new edits of You Got It, and California Blue as well as an unreleased version of She's A Mystery To Me.
The CD of the album features a number of demos and an old scratchy recording called The Way Is Love which has been given Free As A Bird-style makeover thanks to The Orbison Brothers and John Carter Cash. She's A Mystery To Me maintains its capacity to get the hairs standing up on the back of your neck, even in studio demo form and the disc ends with You Are My Love an unabashed personal dedication to Barbara, Roy's wife of nearly 20 years at that point.
Mystery Girl Deluxe is just about perfect in terms of celebrating an album. The DVD offers the viewer a peak into the behind-the-scenes moments of recording sessions and laughter and it really does feel very special. The record itself hasn't dated at all which is a testament to the timeless nature of the arrangements, and although none of the demos are exactly revelatory, they are still fascinating to hear and add to the feeling of intimacy.
Mystery Girl Deluxe is fantastic value, well packaged with a 40-page perfect-bound booklet and glossy outer slipcase, but above all it's a lovingly-produced document of what appears to be some of the happiest days of The Big O's life. A reissue that truly gets to the heart of the matter. Highly recommended.
Mystery Girl Deluxe is out now and available on CD+DVD or 2LP vinyl.
---
CD+DVD Deluxe Edition
2LP Heavyweight Vinyl set (with bonus tracks)
---
Track listings
CD+DVD Deluxe
Disc: 1 (CD)
1. You Got It
2. In the Real World
3. (All I Can Do Is) Dream You
4. A Love So Beautiful
5. California Blue
6. She's a Mystery to Me
7. The Comedians
8. The Only One
9. Windsurfer
10. Careless Heart
Bonus Tracks
11. The Way Is Love (new song)
12. She's a Mystery to Me (studio demo with Bono)
13. (All I Can Do Is) Dream You (studio demo)
14. The Only One (studio demo)
15. The Comedians (studio demo)
16. In The Real World (studio demo)
17. California Blue (studio demo)
18. Windsurfer (work-tape demo)
19. You Are My Love (work-tape demo)
Disc: 2 (DVD)
1. Mystery Girl: Unraveled (60 minute documentary)
2. You Got It
3. In the Real World
4. Dream You
5. A Love So Beautiful
6. California Blue
7. You Are My Love
8. She's a Mystery to Me
9. The Only One
10. Windsurfer
11. Zombie Zoo
12. Careless Heart
13. Coke and A Smoke
14. Credits
15. The Way Is Love
16. The Way Is Love
17. You Got It – 2014 Video
18. California Blue – 2014 Video
19. You Got It
20. California Blue
21. She's a Mystery to Me
22. She's a Mystery to Me
23. A Love So Beautiful
2LP Double vinyl edition
CD+DVD Deluxe
LP 1 
1. You Got It
2. In the Real World
3. (All I Can Do Is) Dream You
4. A Love So Beautiful
5. California Blue
6. She's a Mystery to Me
7. The Comedians
8. The Only One
9. Windsurfer
10. Careless Heart
LP 2
1. The Way Is Love (new song)
2. She's a Mystery to Me (studio demo with Bono)
3. (All I Can Do Is) Dream You (studio demo)
4. The Only One (studio demo)
5. The Comedians (studio demo)
6. In The Real World (studio demo)
7. California Blue (studio demo)
8. Windsurfer (work-tape demo)
9. You Are My Love (work-tape demo)