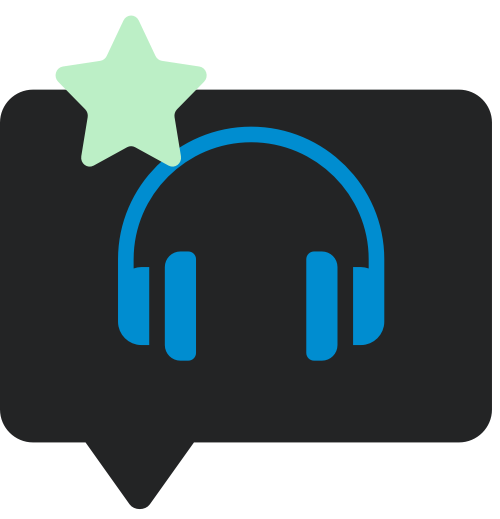 Reviews
Sade / The Ultimate Collection / 2CD+DVD Deluxe Edition / Review
There is something about the 1980s. Artists who were very successful in that decade often became victims of their own success and ended up trapped forever with an image they might have not wanted in the first place.
Duran Duran are a good example. Once the '80s were over the public at large were – with the exception of 1993's 'Wedding Album' – just not interested. Liberty, Medazzaland, Pop Trash – all albums by the group that died a lonely death while Grunge, Britpop and the Spice Girls – in that order – dominated the pop landscape.
The USA in particular, during the 1980s, was a land of false hope for many artists from all over the world. Bands looking for a long, steady relationship with the US record-buying public, ended up with a one-night-stand. A-ha, Pet Shop Boys, Paul Young, Crowded House and even Kylie Minogue all graced the top 5 of the Billboard Hot 100 once or twice (normally very early in their careers) and then quickly returned to relative obscurity, the American dream quickly turning into a bit of a nightmare.

Sade (the band) could easily have fallen prey to this scenario because they ticked both of those boxes – initial success in the US and an image seemingly locked into an era of Yuppies, wine bars and city life.
But Sade Adu, the singer and her band are survivors. In the 27 years since Diamond Life was released every album bar one, has reached the US Billboard 200 top ten and Sade have won four Grammy Awards – the most recent being earlier on this year for 2010's Solder of Love.
This week sees the release of The Ultimate Collection, a 2CD career retrospective of 27 songs, including three new tracks. In deluxe form (reviewed here) it comes with a bonus DVD with most of the promo videos.
The track listing is more or less in order of release and so we start at the beginning, but surprisingly, we only get three tracks – Your Love is King, Smooth Operator and Hang on to Your Love – from 1984's Diamond Life. There is no room for what was the second single Why Can't We Live Together? or any album tracks such as the likeable Frankie's First Affair. Considering we get more generous selections from later albums (six from 1992's Love Deluxe) one wonders whether Sade herself feels this work – despite being a massive seller, and kick-starting her career – doesn't really stand up well to the warmth and sophistication of later releases.
With most hits collections over 2CDs as you move through the compilation, you often start to not recognise tracks and the quality starts to waiver, but remarkably, neither happens here. Sade had an incredibly strong run of singles through the second half of the 80s and into the '90s. The Sweetest Taboo, Never as Good as the First Time, Love is Stronger than Pride, Paradise, No Ordinary Love, and Feel No Pain are all superb. That said, most of this ground was covered in 1994's Best of Sade.
Since that Best of compilation in 1994, Sade have released just two studio albums – a work rate that only Kate Bush would be impressed with. However both are excellent and Lovers Rock from 2000 donates five of it's tracks and we get three from last year's superb Soldier of Love.
The brand new recordings include a cover of Thin Lizzy's I'm Still in Love with You which turns out to be inspired – unlike the Jay Z remix of The Moon and the Sky which feels a bit tacked on  – an unnecessary attempt to persuade people that Sade are still 'relevant'.
The DVD in the deluxe edition is a straight run of videos. There is nothing extra. We don't get all the videos for some reason – again Diamond Life is hard done by, with Smooth Operator and Your Love is King missing. Audio is Stereo Dolby Digital, there is no 5.1 option.
If you haven't been keeping up with Sade since the mid-nineties then The Ultimate Collection comes highly recommended. It's an almost-comprehensive collection that has a generous selection of tracks from the last three albums (which is a good thing).
Packaged with the DVD, the album represents excellent value and it could be a while before we get another…
Sade / The Ultimate Collection
CD 1
1. Your Love Is King
2. Smooth Operator
3. Hang On To Your Love
4. The Sweetest Taboo
5. Is It A Crime
6. Never As Good As The First Time
7. Jezebel
8. Love Is Stronger Than Pride
9. Paradise
10. Nothing Can Come Between Us
11. No Ordinary Love
12. Kiss Of Life
13. Feel No Pain
14. Bullet Proof Soul
CD 2
1. Cherish The Day
2. Pearls
3. By Your Side
4. Immigrant
5. Flow
6. King Of Sorrow
7. The Sweetest Gift
8. Soldier Of Love
9. The Moon And The Sky
10. Babyfather
11. Still In Love With You
12. Love Is Found
13. I Would Never Have Guessed
14. The Moon And The Sky (Remix)
15. By Your Side (Neptunes Remix)
DVD
1.  Hang On To Your Love
2. The Sweetest Taboo
3. Is It A Crime
4. Never As Good As The First Time
5. Love Is Stronger Than Pride
6. Paradise
7. Turn My Back On You
8. Nothing Can Come Between Us
9. No Ordinary Love
10. Feel No Pain
11. Kiss of Life
12. Cherish The Day
13. By Your Side
14. King Of Sorrow
15. Soldier Of Love
16. Babyfather