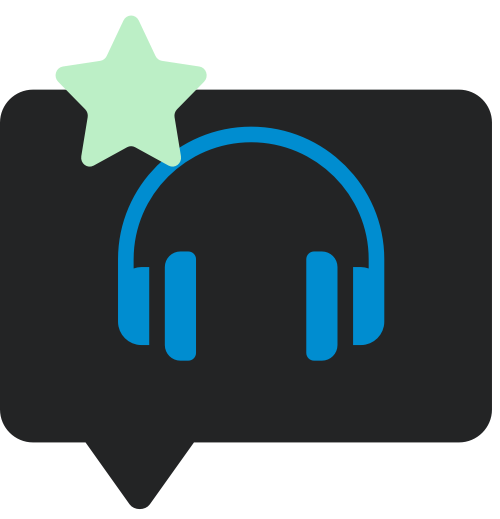 Reviews
Springtime In New York: Bob Dylan's latest Bootleg Series reviewed
1980s Dylan re-presented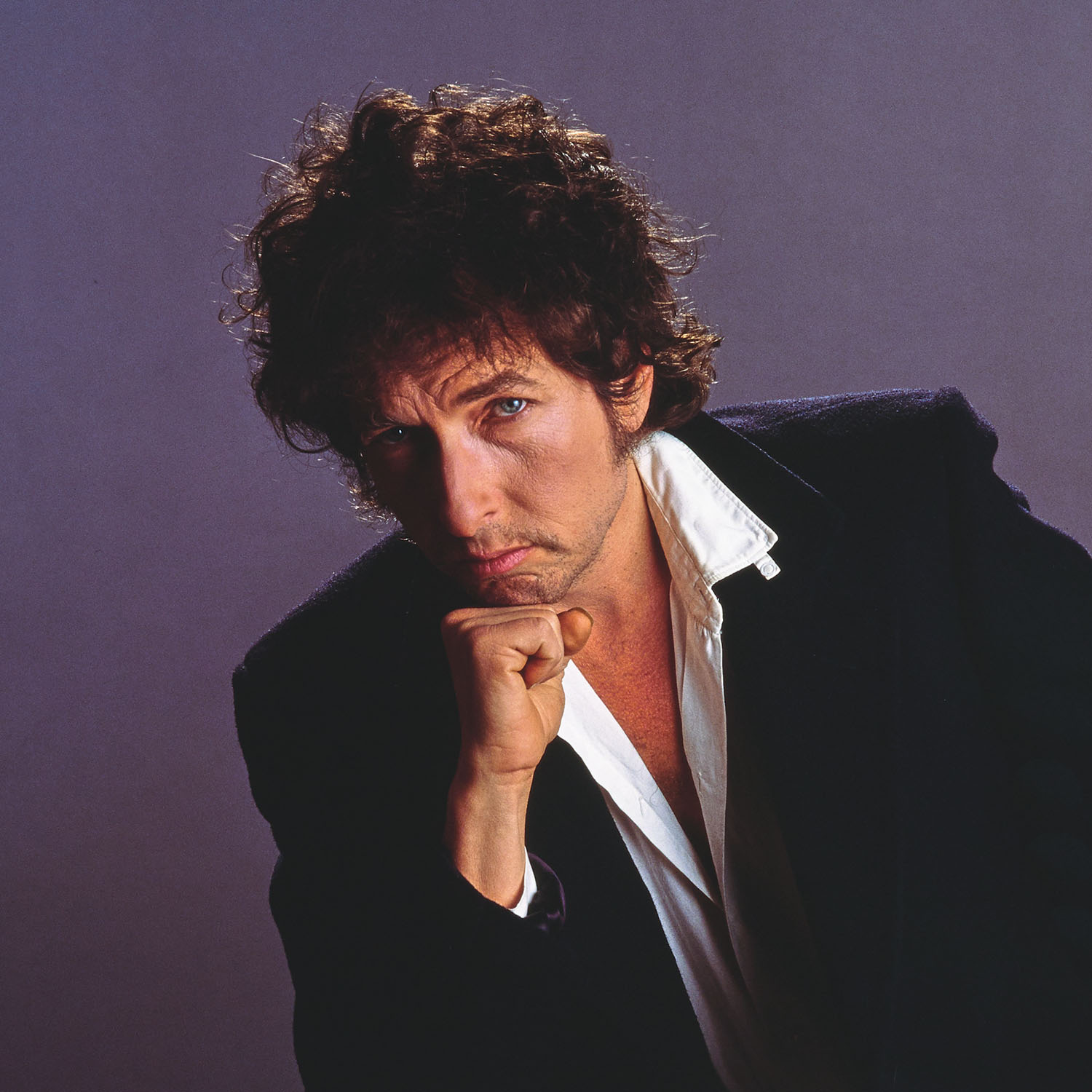 Reviewed for SDE by Sean Hannam
Welcome to the world of '80s Bob Dylan – the most maligned and misunderstood period in a remarkable career that's spanned almost 60 years.
It was Dylan's worst decade for several reasons – bad album reviews, dodgy leather jackets and a disastrous Live Aid performance with Ronnie Wood and Keith Richards all spring to mind immediately – but it was also an inventive and varied one for him musically, as he dabbled with Christian rock, reggae and synths, albeit with mixed results.
Springtime In New York: The Bootleg Series Vol.16 1980-1985 essentially picks up where 2017's Vol. 13 Trouble No More 1979–1981 left off. The deluxe five-CD edition includes 57 Dylan recordings – 54 of them which have been previously unreleased in any format.
The songs that have been available elsewhere are 'Let It Be Me' – first released as a B-side to 'Heart of Mine', an international seven-inch single, and 'Don't Ever Take Yourself Away', from the soundtrack album, Hawaii Five-0: Original Songs From the Television Series. Both are outtakes from his 21st studio album, Shot of Love, the third and final record in his Christianity trilogy. A third previously released recording, 'Death Is Not The End', an outtake from 1983's Infidels, first appeared in an edited version on Dylan's 1988 album, Down In The Groove. The version on Springtime In New York is the first time the song's been heard in full.
Packaging-wise, the five-CD version is one of the better Dylan reissues – it comes in a sturdy box, similar to the impressive 2018 deluxe edition of More Blood, More Tracks, which was the 14th entry in The Bootleg Series. The contents are housed in two books – one, which contains all the CDs and the credits, is designed to look like studio tapes from the recording sessions, while the other is a 104-page colour book with an extensive essay and informed liner notes by journalist Damien Love, as well as plenty of decent photographs of Dylan and reproductions of reviews, press coverage and memorabilia.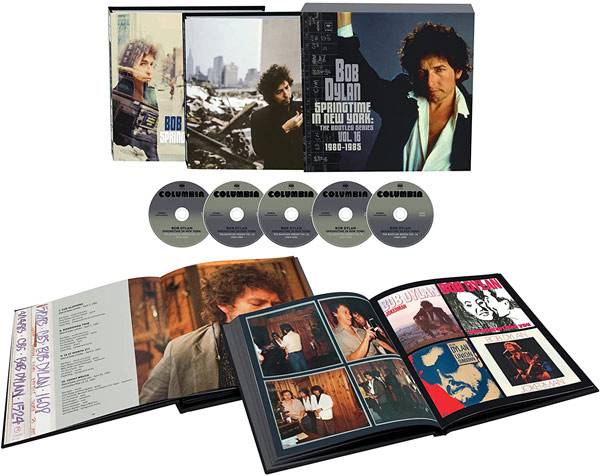 It's a nice package for the asking price, which, at the time of writing, is around £117. There are other versions available – two-CD and two-LP highlights editions and a four-LP offering as part of Third Man Records' 'Vault' Series.
So, what about the music? Considering the title of this collection, for the first song on disc one of the box set, we actually find ourselves in autumn in California, listening to a cinematic and spooked version of 'Señor (Tales of Yankee Power)', recorded in Dylan's private rehearsal space, Rundown Studios, in Santa Monica. The original recording was a highlight of his 1978 album, Street Legal, and this take is arguably even better, with eerie electric piano. Dylan is joined by atmospheric, wailing female backing vocals. Next up he revisits another gem in his back catalogue, 1964's 'To Ramona', reinventing it as folky soul, with mandolin, some warm organ and yet more female backing vocals.
Bar a slowed-down, swampy 'Mystery Train', the '50s R&B tune which became a rockabilly classic after being recorded by Elvis (Dylan's version, with Ringo Starr on drums, is an outtake from Shot of Love), disc one consists of rehearsal tracks, including several covers. Dylan tackles Neil Diamond's wedding disco staple, 'Sweet Caroline', turning it into a Phil Spector-esque ballad, with Ronettes-like backing vocals and Jim Keltner on echoing drums – the liner notes describe it as "basement Wall of Sound", which is a perfect description.
There's a version of the traditional gospel song, 'Jesus Met The Woman At The Well – Dylan and his band convert it into a chugging, heads-down blues boogie – and a sultry and slow-burning take on 'Fever', which is a late-night prowl, with menacing bluesy guitar. The best cover is one of the simplest – a moving and stately rendition of 'Abraham, Martin and John' that's a stripped-down duet with Clydie King and featuring Dylan on piano.
Original song, 'Let's Keep It Between Us', which was recorded by Bonnie Raitt, is laid-back and soulful, with some seriously great organ playing by Willie Smith. A version of Bill LaBounty's 'This Night Will Last Forever' is less impressive – pleasant enough, but inessential AOR.
Fast forward to the summer of '81, when Shot of Love is released, to a mostly hostile reception – Rolling Stone critic Paul Nelson gave it two stars out of five, only singling out one track, 'Every Grain of Sand', for praise, while NME writer Nick Kent called it "Dylan's worst album to date." Dylan begged to differ – in an interview he gave in 1983, he called it his favourite album and U2's Bono also has a soft spot for it, saying it showcases Dylan's ability as a singer.
Shot of Love may have failed to hit the mark for a lot of people, but the 11-track second disc of this collection which consists of outtakes from the album sessions of the spring of 1981, has plenty to offer. It kicks off with the enchanting 'Angelina', which is laden with religious imagery – a later version of it was included on The Bootleg Series Volumes 1-3, but this is the first take and has a fuller, richer sound.
'Price of Love' – not the Everly Brothers song but a Dylan composition – is a throwaway, but likeable and infectious rocker, with some mean electric guitar, honking sax, garage organ and a Bo Diddley beat. It's fun – Dylan and his musicians obviously felt the same, as you can hear them laughing in the studio after the song finishes. Funnily enough, 'Let It Be Me' is a song that was popularised by the Everly Brothers – Dylan first recorded it for 1970's Self Portrait. The pared-down version included here is moving and hymnal, with church-like organ.
Another of Dylan's early influences, Hank Williams, gets a look in – there's a great, barroom band interpretation of the country song 'Cold, Cold Heart.' We get more country licks but mixed with some summery pop reggae on the catchy and Caribbean-flavoured 'Don't Ever Take Yourself Away.'
Blues is the name of the game on 'Fur Slippers', where we find Dylan in a foul mood, because his girlfriend has absconded and taken his luxurious footwear of the song's title with her – this track was covered by BB King in 1999. 'Borrowed Time' has an up-tempo, organ-fuelled groove and it's interesting to hear the band picking up the song as they go along – it takes shape as we're listening to it, while 'Is It Worth It?' is edgy blues-reggae with ad-libbed lyrics. Dylan chuckles at one point during the recording.
For the third and fourth discs, which make up the heart of the box set, we're in New York, in the spring of 1983 – hence the title – for the Infidels sessions, with a band including guitarists Mark Knopfler and Mick Taylor, Alan Clark (keyboards) and Robbie Shakespeare (bass) and Sly Dunbar (drums) – aka reggae and dub duo Sly and Robbie. Disc three contains several of the highlights and some of the most appealing discoveries for Dylanologists.
The full-band version of 'Blind Willie McTell', which is an Infidels outtake, is stunning – with Dylan's lonesome harmonica and slide guitar by Mick Taylor, it captures a desolate mood and is a welcome alternative to the acoustic piano/ guitar recording that saw the light of day on The Bootleg Series Volumes 1-3. Apparently, Dylan never felt he recorded the song right, so, frustratingly, it was left off Infidels. Dylan biographer Clinton Heylin called the song "Dylan's one indisputable masterpiece of the early Eighties". It's hard to argue with him.
One of the other gems for diehard fans is the inclusion of two versions of 'Too Late' – one acoustic and the other with a band. The song is an early incarnation of what became 'Foot of Pride' (available on Bootleg Series Vols 1-3). In fact, there's also a take of 'Foot of Pride' included on the third disc too, so you can hear how the song morphed from its original version into something completely different. 'Too Late' is a wonderful song, evoking Dylan's classic '70s Blood On The Tracks era. It's much better than 'Foot of Pride', which is slick '80s blues-rock.
There's more blues on disc four, which kicks off with the solid, raw, good-time boogie of 'Clean Cut Kid' – an Infidels outtake which was reworked into a less appealing, more polished version for 1985's Empire Burlesque. Things calm down for a lovely, intimate alternate take of 'Sweetheart Like You' from Infidels and the disc ends with the glorious, full and unedited seven-minute version of 'Death Is Not The End', with gospel vocals by R & B group Full Force.
The final disc pulls together outtakes from Empire Burlesque, which thankfully dispense with the '80s production sheen that marred the album, and a couple of live tracks recorded in 1984 – a blistering 'Enough Is Enough' at Slane Castle, Ireland (Ian McLagan is on keys), and a loose and lively recording of 'License To Kill' performed on Late Night with David Letterman, with members of L.A. punk band, The Plugz, backing him.
However, the key song on the last CD is the 12-minute 'New Danville Girl', which was recorded as 'Brownsville Girl' for 1986's Knocked Out Loaded. Co-written with actor, playwright, author, screenwriter, and director, Sam Shepard, it's up there with 'Blind Willie McTell' as one of Dylan's best songs of the '80s and harks back to his epic '60s ballads like 'Sad Eyed Lady of the Lowlands.' Straight away, we're plunged into magnificent widescreen territory, as Dylan struggles to recall a Gregory Peck Western he watched: "Well, there was this movie I seen one time. About a man riding 'cross the desert and it starred Gregory Peck. He was shot down by a hungry kid trying to make a name for himself."
Almost 60 years into his career, Dylan continues to surprise us with his latest releases and Springtime In New York: The Bootleg Series Vol.16 1980-1985 doesn't disappoint – it's one of the essential entries in The Bootleg Series, providing a fascinating insight into a difficult artistic period for the legendary singer-songwriter.
It also gives us a tantalising glimpse into what might have been, had he ditched some of the songs, recordings and the '80s production techniques he used on the albums he put out at the time – they haven't aged well – and opted instead to include several of these versions. He might have still chosen to wear bad leather jackets and play Live Aid, but, if things had turned out different musically, we might've forgiven him. Most of the time.
Springtime In New York: The Bootleg Series Vol.16 1980-1985 is out today, 17 September 2021.
Compare prices and pre-order
Dylan, Bob
Springtime in New York - 5CD deluxe set
Compare prices and pre-order
Dylan, Bob
Springtime in New York - 2LP vinyl
Compare prices and pre-order
Dylan, Bob
Springtime in New York - 2CD set