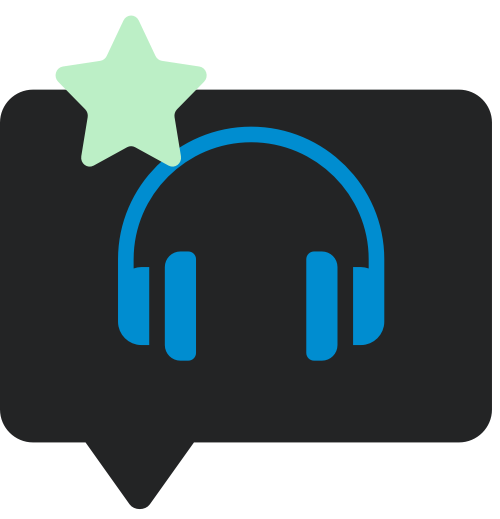 Reviews
Sting: 25 Years / 3CD+DVD Box Set

Sting has recently released a box set celebrating his entire career as a solo artist.
Sting: 25 Years, contains three CDs, totalling 45 tracks, from his 1985 debut album, The Dream Of The Blue Turtles, to his latest release, Live in Berlin. A fourth disc is a previously unreleased live concert DVD and the whole thing is packaged in a well designed hardcover book.
Unfortunately, those looking for a satisfying mix of rarities and hits, will be disappointed, since it fails miserably on the former. However, it certainly does deliver the hits. In fact, this set is effectively a three disc greatest hits collection.
Everything has been remastered with Sting's full participation, but new to this box are remixed versions of many of the early tracks, including five from The Dream Of The Blue Turtles and We'll Be Together from Nothing Like The Sun. The Blue Turtles tracks are noticeably different with a much dryer mix, particularly on the drums.
Sting has obviously been dissatisfied with the mixes on the first album for a while now. There was a 'Hugh Padgham Remix' of Fortress Around Your Heart on the UK CD single of When We Dance back in 1994, for instance.
Scott Hull is primarily responsible for the remixing and remastering, and there is an interesting interview with him about this project at The Masterdisk Record website.
At £75 this certainly does not rank too highly on the value-for-money stakes. A bonus disc of rarities and b-sides could have turned this from a 'maybe' purchase into a 'must-have'.
Those looking for cheaper alternatives might consider the 2-disc Best of 25 Years which looks like a solid offering (see below), even if it does commit the unforgivable sin of including a few audio tracks that aren't on the big box (previously unreleased live versions of Message In A Bottle, Demolition Man and Heavy Cloud No Rain).
In fact the US even get a 1-CD version, which somehow manages to take you from If You Love Somebody Set Them Free to Fields Of Gold in six tracks! Even this miser's edition has the three live tracks not on the £75 box (groan).
Sting 25 Years 4 disc box set is out now, and can be ordered by clicking here.
Full track listing to all formats below:
 Sting 25 Years 4 disc Track Listing
DISC 1
01 If You Love Somebody Set Them Free (2011 Remix) 04:24
02 Love Is The Seventh Wave (2011 Remix) 03:30
03 Consider Me Gone (2011 Remix) 04:31
04 Moon Over Bourbon Street (2011 Remix) 04:02
05 Fortress Around Your Heart (2011 Remix) 04:53
06 Bring On The Night / When The World Is Running Down You Make The Best Of What's (Still Around) (Live In Paris) 11:28
07 Driven To Tears (Live – 2011 Remix) 06:29
08 I Burn For You (Live – 2011 Remix) 05:16
09 Be Still My Beating Heart 05:35
10 They Dance Alone 07:12
11 Englishman In New York (Album Version) 04:26
12 Fragile 03:55
13 We'll Be Together (2011 Remix) 04:45
14 Sister Moon 03:46
15 The Secret Marriage (Album Version) 02:09
DISC 2
01 All This Time (Album Version) 04:54
02 Mad About You 03:53
03 Why Should I Cry For You? 04:45
04 The Soul Cages (Album Version) 05:52
05 When The Angels Fall 07:48
06 If I Ever Lose My Faith In You (Album Version) 04:29
07 Fields Of Gold 03:40
08 Seven Days (Album Version) 04:39
09 It's Probably Me (Album Version) 05:08
10 Shape Of My Heart (Album Version) 04:38
11 When We Dance 05:57
12 I Hung My Head 04:40
13 I Was Brought To My Senses 05:48
14 You Still Touch Me 03:46
15 I'm So Happy I Can't Stop Crying 03:56
DISC 3
01 A Thousand Years (Album Version) 05:57
02 Desert Rose (Album Version) 04:46
03 Ghost Story (Album Version) 05:29
04 Brand New Day (Album Version) 06:20
05 Send Your Love (Dave Aude Remix Edit Version) 03:16
06 Whenever I Say Your Name (Album Version) 05:25
07 Stolen Car (Take Me Dancing) (Album Version) 03:56
08 Soul Cake 03:26
09 The Hounds Of Winter 05:45
10 Next To You 02:29
11 We Work The Black Seam 07:18
12 The Pirate's Bride 05:03
13 Never Coming Home (2011 Mix) 05:19
14 Russians (Live In Berlin) 04:51
15 The End Of The Game (Live In Berlin/Without Intros) 06:00
DISC 4 (DVD)
01 Message In A Bottle (Live At Irving Plaza, 2005) 04:51
02 Demolition Man (Live At Irving Plaza, 2005) 05:42
03 Synchronicity II (Live At Irving Plaza, 2005) 04:44
04 Driven To Tears (Live At Irving Plaza, 2005) 04:32
05 Heavy Cloud No Rain (Live At Irving Plaza, 2005) 05:02
06 A Day In The Life (Live At Irving Plaza, 2005) 03:50
07 Voices Inside My Head/When The World Is Running Down You Make The Best Of What's Still Around (Live At Irving Plaza, 2005) 06:11
08 Roxanne (Live At Irving Plaza, 2005) 06:03
09 Next To You (Live At Irving Plaza, 2005) 02:53
10 Lithium Sunset (Live At Irving Plaza, 2005) 04:07
 Sting 25 Years 2 disc Track Listing
Disc 1
If You Love Somebody Set Them Free
Love Is The Seventh Wave
Moon Over Bourbon Street
Fortress Around Your Heart
Englishman In New York
They Dance Alone (Cueca Solo)
Fragile
We'll Be Together
All This Time
Mad About You
Why Should I Cry For You?
The Soul Cages
If I Ever Lose My Faith In You
Fields Of Gold
Seven Days
Shape Of My Heart
Disc 2
When We Dance
I Was Brought To My Senses
You Still Touch Me
I'm So Happy I Can't Stop Crying
Desert Rose
Brand New Day
Send Your Love (Dave Aude Remix)
Whenever I Say Your Name
Stolen Car (Take Me Dancing)
End Of The Game
Never Coming Home
Russians (Live)
Message In A Bottle (Live)
Demolition Man (Live)
Heavy Cloud No Rain (Live)
Sting 25 Years 1 Disc Version (US version) Track Listing
If You Love Somebody Set Them Free
We'll Be Together
Fragile
All This Time
If I Ever Lose My Faith In You
Fields Of Gold
Desert Rose
Whenever I Say Your Name
Never Coming Home
Message In A Bottle (Live)
Demolition Man (Live)
Heavy Cloud No Rain (Live)