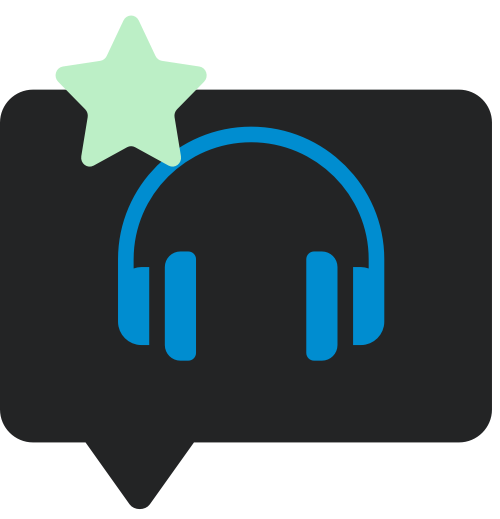 Reviews
Suede / Debut album / 2CD+DVD Deluxe Edition / Review

As Suede practised in rehearsal rooms in East London in late 1991 all the pieces of the jigsaw were about to fall into place. Justine Frischman had broken up with lead singer Brett Anderson and started dating Damon Albarn of Blur. Shortly after this, she left the band and things started to happen…
The "Best New Band in Britain" (as Melody Maker famously proclaimed) was no upstart punk band wanting to make a 'noise' – with Brett and Bernard Butler they had two individuals who aspired to a songwriting tradition that went right back to the 1940s. One man would write the music while the other came up with the lyrics and melody. In the mix was two decades of pop/rock influence from David Bowie to The Smiths, T-Rex to Lloyd Cole. Crucially, in addition to this song craft, Suede had a front man in Brett who, unlike the shoe-gazers of the 'baggy' UK music scene of the late 80s, held his head up high and performed with confidence, glamour and an abundance of sexual energy.
Much has been made of the vacuum that was the UK music scene around this time, but there were a few bands around who Suede could broadly view as contemporaries. Luke Haine's The Auteurs would go on to produce an excellent debut in New Wave, but they were too interested in anti-establishment posturing to fully engage with their own audience, while Blur at this time were grumpily uncertain as to how their second album should sound, and looked determined to self-destruct.
But Suede were anything but uncertain. They became the-most-written-about-band-in-the-UK, as during 1992 and early 1993, each of their first three singles improved upon the chart position of it's predecessor. Animal Nitrate, the third single, hit the top ten and was archetypal 'Suede' witha lyric referencing drugs, sex, and broken homes set to Bernard Butler's distinctive overdriven guitar.
By early spring 1993, Suede were an unstoppable force with an ever-growing, loyal following of fans, who understood, or even related to, the songs of alienation, suburban ennui and hopelessness. When the self-titled debut was finally released in March, it went straight to no.1. It would go on the win the 1993 Mercury Music Prize for the band. They would never receive such unanimous critical acclaim again.
Suede has been remastered and is re-released this week by Edsel Records as a superb 2CD+DVD Deluxe Edition full of demos, b-sides, and some unreleased tracks. It is the start of a five-week campaign which will see all the Suede albums reissued as Deluxe Editions.
When first issued, this album received glowing reviews. At the time, it was a freshly minted debut being reviewed by journalists bored by grunge and desperate for the next 'big thing'. In retrospect, they can be forgiven for going a little overboard and it could be argued that they balanced things out by rather under-appreciating the follow-up Dog Man Star.
This is not to say that Suede didn't deserve the plaudits. It is still a very good album. The four singles remain the best thing on it, and it gets off to a spirited start with So Young followed by Animal Nitrate. The main problem is that it could have been so much better. The Beatles' Please Please Me could have been a debut from heaven, had the fab four included their early a-sides, such as She Loves You and I Wanna Hold Your Hand, and in a similar way Suede could have been much improved, had they included early b-sides.
You have to admire the band's Smiths-like commitment to the 12″ (and CD Single) format at the time, as they – eager to please and impress their fans – happily consigned some of their best songs of this period to b-side status. Tracks that deserved to take to the main stage, ended up with bit-parts. With early singles such as The Drowners it was probably too early to be thinking about album running orders and tracklistings (the album was still 10 months away) and understandably the band wanted to make these singles as good as they could be.
One person who was early to recognise the songwriting skills of Anderson/Butler, was Morrissey, who famously covered the exquisite My Insatiable One (b-side of The Drowners) on his 1992 tour. He's Dead, from the flip-side of the Metal Mickey single, is another corker of a song, notable for featuring Brett's 'official' favourite opening line "I wake up every day"  (reused on New Generation from Dog Man Star) and for being far better than it's contrary 'sister' track She's Not Dead which did make the album.
Suede is curiously lacking in mid-paced songs. The decent songs with momentum and energy are the singles and the album is hampered by far too many ponderous, maudlin, slow tracks. The likes of Sleeping Pills, Breakdown, The Next Life and Pantomime Horse all have their merits but the funereal pace starts to drag after a while. Again, b-sides would have improved things. To The Birds, the other great track from The Drowners, shares some lyrical themes with those album tracks, but improves on them by way of it's perky arrangement and pithy lyrics.
Brett and Bernard probably thought they could churn out semi-classics at will, but when it came to it, they ended up having to include on the album some rather substandard fare such as Animal Lover and Moving which may have worked well live, but don't compare well to the b-sides previously mentioned.
The good news is that CD2 in this deluxe edition includes ALL of the b-sides from this period. So if you don't own any of these early singles, or the Sci-Fi Lullabies b-sides collection from 1997 you are in for a treat. This disc is finished off with a few unreleased tracks, the most interesting of which is Just A Girl featuring Justine Frischman. It's an earnest, folky tune, with Justine providing vocal harmonies, and provides a rare insight into how an alternate-reality Suede might have sounded.
The seven demos at the end of the album on CD1 demonstrate just how much Suede were in control of the sound they wanted and how the arrangements should work, because apart from lacking a little polish (as you would expect), they are, for the most part, very similar to the final album versions.
The DVD included with this deluxe edition is about as comprehensive as you would want, including, as it does, all the promo videos (including the rather boring US version of The Drowners), the '93 Brits Award performance of Animal Nitrate (in front of a dull industry crowd), The Love and Poison – Live from Brixton film, which has never been reissued on DVD, and Live from Leadmill (Sheffield) another performance from early '93 captured in rather rough and ready fashion, but no less compelling for it. In fact, Love and Poison is so overblown in terms of editing and motion effects, that it just distracts from the performance rather than enhancing or drawing you into it. It's like a watching a 60 minute promo video set to a live soundtrack. The Leadmill performance does not look professionally filmed but is the more enjoyable watch because it's just the band performing live without any gimmicks.
By far the most revealing and interesting element of the DVD is the modestly titled 'Bonus DVD feature' which is a recent interview with Brett and Bernard (together) chatting candidly about the beginnings of the band, how they wrote the songs, and generally what it was like to be in the eye of the storm back in late '92 and early '93. Superb.
The deluxe edition is presented as a thick four-panel digi-pack with an excellent booklet with all the lyrics and a few paragraphs from Brett on how he feels about the album nearly 20 years on. He also provides us with a fascinating 'alternate' version of the Suede tracklisting where he retrospectively makes a few changes. Some great period photography enhances the whole package. Edsel have done a superb job on this.
It is good news for the record buying public that such time and care is being taken over Suede's back catalogue. Suede and all the forthcoming reissues will at least preserve for posterity the band's high quality non-album output and with the DVD presented here, we are given the opportunity to peak back at 1992/3 and remember (or understand) what all the fuss was about. This comes highly recommended.
Suede 2CD+DVD Deluxe Edition is out now on Edsel Records