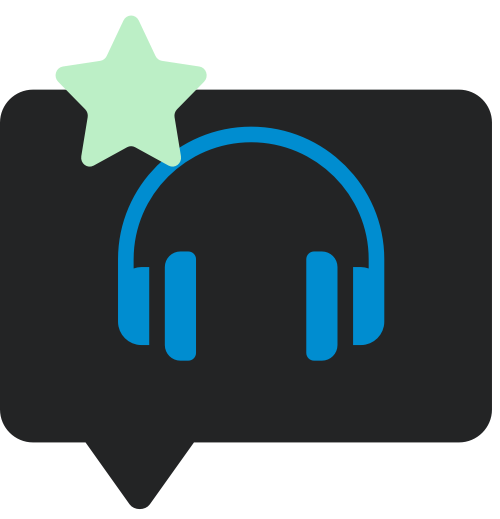 Reviews
The Blow Monkeys / She Was Only A Grocer's Daughter deluxe reviewed
An unheard demo of The Blow Monkey's 1987 hit It Doesn't Have To Be This Way is one of the highlights of a new two-CD deluxe edition of third album She Was Only A Grocer's Daughter released by Cherry Red later this month.

Perhaps familiarity breeds contempt, but as with Digging Your Scene from last year's Animal Magic deluxe, the demo has bags of charm which the original Michael Baker production lacks. The '80s digital sheen ironically takes some of the lustre of the song 27 years down the line. That's not to say the original is still not a fantastic pop record – it is – but Howard had clearly been seduced by not only the modern sound Baker had brought to the table but also the chart success he was delivering (Digging Your Scene reached number 14 in the US and It Doesn't Have To Be This Way proved to be their biggest UK hit, peaking at number five).
After the success of Digging Your Scene, Baker got the gig to produce the whole of the third album, and on reflection it's a really strange record; funky, soulful, quite silly in places and of course very political, full of references to Thatcher's Britain.
Some Kind of Wonderful is a fairly straightforward pop song. Howard admits it was "made up on the spot in the studio" for possible inclusion in the 1987 movie (that didn't happen) and he was perhaps being a little harsh last year when he told SDE that it was a 'crap song'.
Out With Her was a modestly successful UK single, even if the video (along with George Michael's A Different Corner) was surely the inspiration for the visuals that went with David Brent's If You Don't Know Me By Now, while How Long Can A Bad Thing Last gets us back on the political horse ("it's that woman on the TV…") and gallops off at a brisk and funky pace. This song gets bonus points for the memorable line "you think you're free and you're so fucking groovy". (Celebrate) The Day After You is a similar, but superior song, with a fine lyric and melody and the small matter of a certain Mr Curtis Mayfield joining Dr. Robert on vocal duties.
The infectious Checking Out is a busy track with some very effective call and response backing vocals and 'house' piano solo. The song crops up again in album mash-ups The Granther Grizzler and The Grantham Groover.
After the weird and semi-wonderful Don't Give It Up and Cash it's something of a relief then the record ends on the drum-free Beautiful Child – a pretty tune with piano accompaniment that was apparently based around the chords for T.Rex's A Day Laye.
There is a pretty comprehensive selection of bonus tracks here, including seven-inch edits, dub mixes, instrumentals and demos. This is due in part to SDE readers who enthusiastically chipped in, when a provisional track listing was first published, leading to some amendments by the label.  It Doesn't Have To Be That Way actually crops up no less than six times and that's not including any 'guest' appearances in The Grantham Groover/Grizzler.
She Was Only A Grocer's Daughter may have been the most successful Blow Monkeys album but it lacks the adventure of the first record and the variety in the sonic pallet that Animal Magic offered. The production ("it was the time of Linn drums and DX7 synths" says Howard) is fine in small blasts (particularly the singles) but is rather tiring on the ears over an extended period.
That's not to say you shouldn't buy this reissue. It's a fine examination of the album with a pithy interview with Robert Howard in the 12-page booklet. Here's hoping Cherry Red continue onwards and upwards with 1989's Whoops! There Goes The Neighbourhood.
She Was Only A Grocer's Daughter deluxe edition is released on 30 June 2014.
---
---
Track listing
Disc 1:
1. IT DOESN'T HAVE TO BE THIS WAY
2. SOME KIND OF WONDERFUL
3. OUT WITH HER
4. HOW LONG CAN A BAD THING LAST
5. MAN AT THE END OF HIS TETHER
6. RISE ABOVE
7. THE DAY AFTER YOU
8. CHECKING OUT
9. DON'T GIVE IT UP
10. CASH
11. BEAUTIFUL CHILD
Bonus tracks:
12. THIS IS THE WAY IT HAS TO BE
(original CD/cassette bonus)
13. THE GRANTHAM GRIZZLER (original CD bonus)
14. ASK FOR MORE
15. (CELEBRATE) THE DAY AFTER YOU (Paul Weller Mix)
16. IT DOESN'T HAVE TO DUB THAT WAY
Disc 2:
1. I'M SO GLAD
2. SOUL DESTROYER
3. GHETTO GIRL (previously unissued demo)
4. IT DOESN'T HAVE TO BE THIS WAY
(previously unissued demo)
5. CHECKING OUT (previously unissued demo)
6. (CELEBRATE) THE DAY AFTER YOU (Long)
7. SWEET OBSESSION (alias Worship You)
8. OUT WITH HER (Long) (alias Out With Who?)
9. HUCKLEBERRY (alias It's Got To Be A Hitch)
10. (CELEBRATE) THE DAY AFTER YOU (Unity Mix)
11. THE GRANTHAM GROOVER
12. OUT WITH HER (Short)
13. THIS DAY TODAY
14. IT DOESN'T HAVE TO BE THIS WAY (Instrumental)
15. BEAUTIFUL CHILD (with Curtis Mayfield)
16. (CELEBRATE) THE DAY AFTER YOU (from Choices)