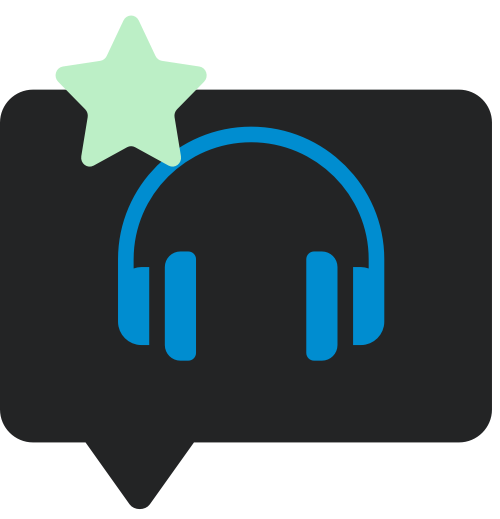 Reviews
Zang Tuum Tumb review: What is the Value of Entertainment?
The Value of Entertainment is a new CD+DVD reissue from ZTT / Union Square Music that requires a little bit of explanation. In part it is an (almost) first-time-on-CD reissue of the 1985 compilation IQ6 Sampled (Japan got in there first, last year) and at the same time it's an (almost) first-time-on DVD reissue of the old VHS The Value Of Entertainment which was a visual summary of series of concerts held at London's Ambassadors Theatre in 1985. A ZTT 'showcase' if you will.

The Sampled album was issued on vinyl and cassette (IQ C 6) at the time and as the name suggests was effectively a sampler featuring the acts on the label's roster.  But rather than issue this as a promo-only item, as other record companies would have done, it was made available commercially, so you got to pick it up in places like your local Woolies.
In typical ZTT fashion it was full of rarities and oddities. After a snippet from the Art of Noise's Close (To The Edit) – called Closing in this context – the at-the-time unreleased Frankie Goes To Hollywood recording Disneyland, made an appearance along with amongst other tracks, a demo of French chanteuse Anne Pigalle's Looking For Love and Propaganda's cover of The Velvet Underground's Femme Fatale.
ZTT curator Ian Peel also discovered an early version of Sampled in the archive that had some variants when compared to the finished release. These are appended to the album proper for this reissue. These 'director's cuts' do require the listener to undertake a Quincy-style forensic examination to spot the differences and when discovered, they don't amount to a hill of beans… an extended intro here (Closing), a chopped intro there (no 'hello Newcastle' on Frankie's live Born To Run), extra 'swampy' noises on Instinct's Swamp Out… Maybe I'm just getting old, but there's only so many minute variations to ZTT archival recordings that a man can take. Not sure these were entirely necessary.
The inclusion of the Art of Noise's 'Ambassador's Reel' is good though, particularly the 10-minute Medley (now renamed Another Time To Hear (Who's Listening)) that was previously only available on the 2006 And What Have You Done With My Body, God box set.
The DVD element features live performances from some of the artists on the CD; such as Propaganda, Instinct, and Anne Pigalle. Instinct were fronted by Angela Jaeger and formed from the ashes of post-punk band Pigbag. Remarkably, this is their only live performance, and Swamp Out on Sampled was the only material that actually got released on record (until 2011 when a remix of Sleepwalking appeared on The Art of the 12-inch compilation). Yes, there were precisely no singles and no albums issued! Word is that a disagreement over production with Trevor Horn resulted in label and band parting company, and not long after the group spilt. A pity, because live performances of Sweat to Pay and Keep The Dream suggest a more than decent debut album was a possibility.
Be warned, this set contains strong and frequent appearances by Paul Morley. If you've never warmed to the music journalist-turned-record-label-marketeer then watching the DVD might bring on a bad case of PMT (Paul Morley Tension). He's at his best/worst saying 'enigmatic' things like "… the Art of Noise. Who did you expect?" (perversely, this is after the Art of Noise stayed at home, and were replaced by a dancing Australian man in a leotard); being mean about Howard Jones; wearing an offensive jacket (in a built up area) and going around in true vox pop style asking bemused people "what is the value of entertainment?" ("it doesn't do anything.." says one chap). It's all very tongue-in-cheek, of course, but I suppose you do have to 'get' Morley to really enjoy the behind the scenes stuff (I liked it), and hey, its always nice to see glimpse of London at it was back in the 1980s.
The video master tape for The Value of Entertainment is apparently lost, but Ian Peel discovered a version of it in the British Film Institute's library. This was apparently an edited-for-TV broadcast (it runs for 40 mins) so it is not quite the same as the original VHS release. To make up for it some 'bonus chapters' are appended taken straight from a Japanese laserdisc of the original video release.
Despite all this attention to detail, there are still discrepancies. Time Capsule One (the TV edit) only contains about a 70-second clip of Propaganda doing Duel. Time Capsule Two (Laserdisc transfer) promises to make up for this with a 'Full Version' of the band's second single – but it isn't. You get another couple of minutes of footage split across two clips. That's probably the most frustrating aspect to the DVD – there's too many clips and excerpts. Propaganda are by far the brightest light (Ralf Dörper was "not in performance") with Claudia Brücken proving a great frontwoman, in her best eighties' cotton whites. The live p:Machinery is the best thing on the DVD, if only because it's complete. The 'full version' on Time Capsule Two is actually the same length as Time Capsule One but you don't get the credits running over the end of the performance.
The Value of Entertainment CD+DVD set is a logical fusion of 1985 audio release and 1985 live 'event' and is beautifully presented, as with all the Element Series. Sampled not being available on CD was a major oversight, now thankfully corrected. Same goes for The Value Of Entertainment which has languished on VHS for decades. It's just a pity that the live performances are slightly subverted by both PMT and the fact that ZTT is the clearly the headline act, followed by the artists. But what did you expect?
Let's hope for a Time Capsule Three edition in future which gives us the pleasure of watching unedited live performances from the showcase, but while we wait, The Value of Entertainment double-disc set is out now.
---
The Value of Entertainment (CD+DVD)
---
Track listing
Disc: 1
1. Closing – Art of Noise
2. Disneyland – Frankie Goes To Hollywood
3. Femme fatale (The woman with the orchid) – Propaganda
4. Intermission (The gods are bored) – Anne Pigalle
5. Swamp out – Instinct
6. Egypt – Art of Noise
7. The object is a hungry wolf (Extract 1) – Andrew Poppy
8. P:Machinery (Beta) – Propaganda
9. Looking for love (Demo) – Anne Pigalle
10. A time for fear (who s afraid) ("suicide is painless…" – Art of Noise
11. Born to run (Live) – Frankie Goes To Hollywood
12. The object is a hungry wolf (Extract 2) – Andrew Poppy
13. Closing (The Director's Cut) – Art of Noise
14. Swamp out (The Director's Cut) – Instinct
15. Born to run (The Director's Cut) – Frankie Goes To Hollywood
16. The Amusement (Edit from The Value of Entertainment, 30 May 1985) – Andrew Poppy
17. Beat Box (The Ambassador's Reel) – Art of Noise
18. Another Time To Hear (Who's Listening) (The Ambassador's Reel) – Art of Noise
19. Beat Box (Extract from The Value of Entertainment, 30 May 1985) – Art of Noise
Disc: 2
1. Dream Within A Dream – Propaganda (DVD)
2. London, Summer 1700 hours (DVD)
3. Sweat To Pay – Instinct (DVD)
4. London, Summer 1930 hours (DVD)
5. Hé Stranger – Anne Pigalle (DVD)
6. Doctor Mabuse – Propaganda (DVD)
7. Beat Box, Moments in Love, and… – Art of Noise (DVD)
8. Close (to the Edit) (Full Version) – Art of Noise (DVD)
9. Duel – Propaganda (DVD)
10. Keep The Dream (Full Version) – Instinct (DVD)
11. London, Summer 2300 hours (DVD)
12. P:Machinery – Propaganda (DVD)
13. London, Summer 2315 hours (DVD)
14. Close (to the Edit) – Art of Noise (DVD)
15. Time Travel Apparatus (DVD)
16. Keep The Dream, Via Vagabond, Duel (Full Version) – Instinct, Anne Pigalle, Propaganda (DVD)
17. P:Machinery (Full Version) – Propaganda (DVD)
18. End Credits (DVD)
19. Andrew Caitlin – Gallery (DVD)