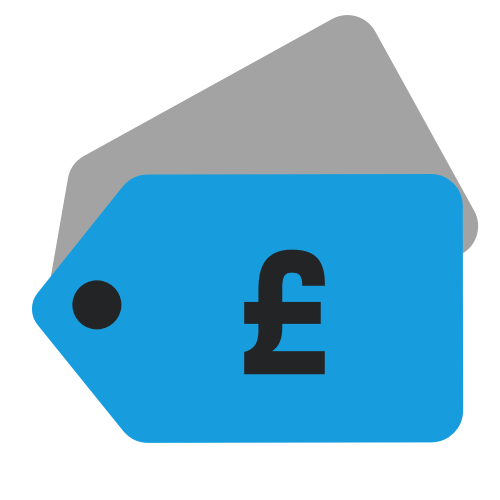 Deals
Deal alert / David Bowie Loving The Alien (1983-1988) / 11CD box set


Great price in Germany and the first official 'deal' for the 11CD edition of the forthcoming David Bowie Loving The Alien (1983-1988) box set.
The box contains remastered editions of Let's Dance, Tonight and Never Let Me Down, the 're-produced' Never Let Me Down 2018, Dance (a remix album), the two live albums (Serious Moonlight and Glass Spider) and Re:Call 4, a double CD set of non-album tracks and rarities. All the discs are packaged as Japan-style vinyl replicas and this comes with a 128-page hardback book. It's just €89 via Amazon Germany which is approx £79. That's about £20 cheaper than the UK price.
Loving The Alien (1983-1988) is released on 12 October 2018.
Compare prices and pre-order
David Bowie
Loving The Alien - 11CD box set
Loving The Alien 11CD box set
Summary
128 Page hardback book
Let's Dance (remastered) (1CD)
Serious Moonlight (Live '83) (previously unreleased) (2CD)
Tonight (remastered) (1CD)
Never Let Me Down (remastered) (1CD)
Never Let Me Down 2018 (previously unreleased) (1CD)*
Glass Spider (Live Montreal '87) (2CD)
Dance (1CD)*
Re:Call 4 (non-album singles, edits, single versions, b-sides and soundtrack music) (remastered) (2CD)*
* Exclusive to 'Loving The Alien (1983-1988)'
Detail:
CD TRACKLISTING
LET'S DANCE
Modern Love
China Girl
Let's Dance
Without You
Ricochet
Criminal World
Cat People (Putting Out Fire)
Shake It
SERIOUS MOONLIGHT (LIVE '83)
CD1
Look Back In Anger
"Heroes"
What In The World
Golden Years
Fashion
Let's Dance
Breaking Glass
Life On Mars?
Sorrow
Cat People (Putting Out Fire)
China Girl
Scary Monsters (And Super Creeps)
Rebel Rebel
CD2
White Light / White Heat
Station To Station
Cracked Actor
Ashes To Ashes
Space Oddity/Band Introduction
Young Americans
Fame
Modern Love
TONIGHT
Loving The Alien
Don't Look Down
God Only Knows
Tonight
Neighborhood Threat
Blue Jean
Tumble And Twirl
I Keep Forgettin'
Dancing With The Big Boys
NEVER LET ME DOWN
Day-In Day-Out
Time Will Crawl
Beat Of Your Drum
Never Let Me Down
Zeroes
Glass Spider
Shining Star (Makin' My Love)
New York's In Love
'87 And Cry
Bang Bang
NEVER LET ME DOWN (2018)
Day-In Day-Out
Time Will Crawl
Beat Of Your Drum
Never Let Me Down
Zeroes
Glass Spider
Shining Star (Makin' My Love) (ft Laurie Anderson)
New York's In Love
'87 And Cry
Bang Bang
GLASS SPIDER (LIVE MONTREAL '87)
CD 1
Up The Hill Backwards
Glass Spider
Day-In Day-Out
Bang Bang
Absolute Beginners
Loving The Alien
China Girl
Rebel Rebel
Fashion
Scary Monsters (And Super Creeps)
All The Mad Men
Never Let Me Down
CD 2
Big Brother
'87 And Cry
"Heroes"
Sons Of The Silent Age
Time Will Crawl / Band Introduction
Young Americans
Beat Of Your Drum
The Jean Genie
Let's Dance
Fame
Time
Blue Jean
Modern Love
DANCE
Shake It (Re-mix aka Long Version)
Blue Jean (Extended Dance Mix)
Dancing With The Big Boys (Extended Dance Mix)
Tonight (Vocal Dance Mix)
Don't Look Down (Extended Dance Mix)
Loving The Alien (Extended Dub Mix)
Tumble And Twirl (Extended Dance Mix)
Underground (Extended Dance Mix)
Day-In Day-Out (Groucho Mix)
Time Will Crawl (Dance Crew Mix)
Shining Star (Makin' My Love) (12" mix)
Never Let Me Down (Dub/Acapella)
RE:CALL 4
CD 1
Let's Dance (single version)
China Girl (single version)
Modern Love (single version)
This Is Not America (The theme from 'The Falcon And The Snowman') – David Bowie / Pat Metheny Group
Loving The Alien (re-mixed version)
Don't Look Down (re-mixed version)
Dancing In The Street (Clearmountain mix) – David Bowie and Mick Jagger
Absolute Beginners (from Absolute Beginners)
That's Motivation (from Absolute Beginners)
Volare (from Absolute Beginners)
Labyrinth Opening Titles/Underground (from Labyrinth)
Magic Dance (from Labyrinth)
As The World Falls Down (from Labyrinth)
Within You (from Labyrinth)
Underground (from Labyrinth)
CD 2
When The Wind Blows (single version) (from When The Wind Blows)
Day-In Day-Out (single version)
Julie
Beat Of Your Drum (vinyl album edit)
Glass Spider (vinyl album edit)
Shining Star (Makin' My Love) (vinyl album edit)
New York's In Love (vinyl album edit)
'87 And Cry (vinyl album edit)
Bang Bang (vinyl album edit)
Time Will Crawl (single version)
Girls (extended edit)
Never Let Me Down (7" remix edit)
Bang Bang (live – promotional mix)
Tonight (live) Tina Turner with David Bowie
Let's Dance (live) Tina Turner with David Bowie