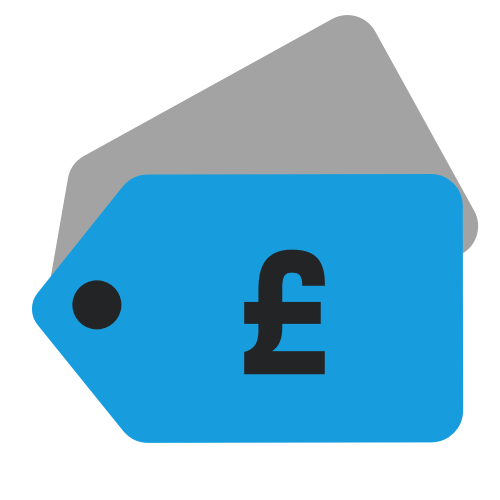 Deals
Deal Alert / Tom Petty: An American Treasure 4CD deluxe box set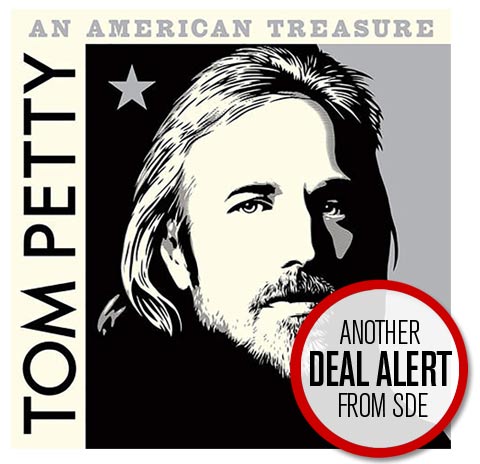 Superb price right now in the UK for the four-CD edition of the Tom Petty An American Treasure anthology.

This deluxe set is due out in a couple of weeks and features over 60 tracks across the four CDs, with each disc devoted to a different decade. It comes with a 52-page booklet, with sleeve notes by Bud Scoppa (which feature new interviews with Petty's bandmates and family). You can see from the image below that this deluxe set looks like a great physical package.
It's just £16.99 right now via Amazon UK (down from £25) and only £3 more than the two-CD edition! For US fans, with VAT deducted, the price comes in at around $19. If order direct from Amazon US, you pay £36, so there are some savings to be made there.
Tom Petty: An American Treasure will be released on 28 September 2018.
Compare prices and pre-order
Tom Petty
An American Treasure - 4CD deluxe
Compare prices and pre-order
Tom Petty
An American Treasure - 6LP vinyl box set
CD 1
1. Surrender (Outtake, 1976)
2. Listen to Her Heart (Live at The Record Plant, Sausalito, CA, 4/23/77)
3. Anything That's Rock 'N' Roll (Live at Capitol Studios, Hollywood, CA, 11/11/77)
4. When the Time Comes (2018 Remaster)
5. You're Gonna Get It (Alternate Version, 1978)
6. Radio Promotion Spot (1977)
7. Rockin' Around (With You) [2018 Remaster]
8. Fooled Again (I Don't Like It) [Alternate Version, 1976]
9. Breakdown (Live at Capitol Studios, Hollywood, CA, 11/11/77)
10. The Wild One, Forever (2018 Remaster)
11. No Second Thoughts (2018 Remaster)
12. Here Comes My Girl (Alternate Version, 1979)
13. What Are You Doing in My Life (Alternate Version, 1979)
14. Louisiana Rain (Alternate Version, 1979)
15. Lost in Your Eyes (Outtake, 1974) – Mudcrutch
CD 2
1. Keep a Little Soul (Outtake, 1982)
2. Even the Losers (Live at Rochester Community War Memorial, Rochester, NY, 9/9/89)
3. Keeping Me Alive (Outtake, 1982)
4. Don't Treat Me Like a Stranger (2018 Remaster) – Tom Petty
5. The Apartment Song (Demo, 1984) – Tom Petty and Stevie Nicks
6. Concert Intro (Live at The Forum, Inglewood, CA, 6/28/81)
7. Kings Road (Live at The Forum, Inglewood, CA, 6/28/81)
8. Clear the Aisles (Live at The Forum, Inglewood, CA, 6/28/81)
9. A Woman in Love (It's Not Me) [Live at The Forum, Inglewood, CA, 6/28/81]
10. Straight Into Darkness (Alternate Version, 1982)
11. You Can Still Change Your Mind (2018 Remaster)
12. Rebels (Alternate Version, 1985)
13. Deliver Me (Alternate Version, 1982)
14. Alright for Now (2018 Remaster) – Tom Petty
15. The Damage You've Done (Alternate Version, 1987)
16. The Best of Everything (Alternate Version, 1985)
17. Walkin' from the Fire (Outtake, 1984)
18. King of the Hill (Early Take, 1987) – Roger McGuinn and Tom Petty & The Heartbreakers
CD 3
1. I Won't Back Down (Live at The Fillmore, San Francisco, CA, 2/4/87)
2. Gainesville (Outtake, 1998)
3. You and I Will Meet Again (2018 Remaster) – Tom Petty
4. Into the Great Wide Open (Live at Oakland-Alameda County Coliseum, Oakland, CA, 11/24/91)
5. Two Gunslingers (Live at The Beacon Theatre, New York, NY, 5/25/13)
6. Lonesome Dave (Outtake, 1993)
7. To Find a Friend (2018 Remaster) – Tom Petty
8. Crawling Back to You (2018 Remaster) – Tom Petty
9. Wake Up Time (Alternate Take, 1992)
10. Grew Up Fast (2018 Remaster)
11. I Don't Belong (Outtake, 1998)
12. Accused of Love (2018 Remaster)
13. Lonesome Sundown (2018 Remaster)
14. Don't Fade on Me (Alternate Take, 1994) – Tom Petty
CD: 4
1. You and Me (Clubhouse Version, 2007)
2. Have Love Will Travel (2018 Remaster)
3. Money Becomes King (2018 Remaster)
4. Bus to Tampa Bay (Outtake, 2011)
5. Saving Grace (Live at Malibu Performing Arts Center, Malibu, CA, 7/26/06)
6. Down South (2018 Remaster) – Tom Petty
7. Southern Accents (Live at Stephen C. O'Connell Center, Gainesville, FL, 9/21/06)
8. Insider (Live at Stephen C. O'Connell Center, Gainesville, FL, 9/21/06) – Tom Petty & The Heartbreakers and Stevie Nicks
9. Two Men Talking (Outtake, 2012)
10. Fault Lines (2018 Remaster)
11. Sins of My Youth (Early Take, 2012)
12. Good Enough (Alternate Version, 2012) – Mudcrutch
13. Something Good Coming (2018 Remaster)
14. Save Your Water (2018 Remaster) – Mudcrutch
15. Like a Diamond (Alternate Version, 2002)
16. Hungry No More (Live at House of Blues, Boston, MA, 6/15/16) – Mudcrutch