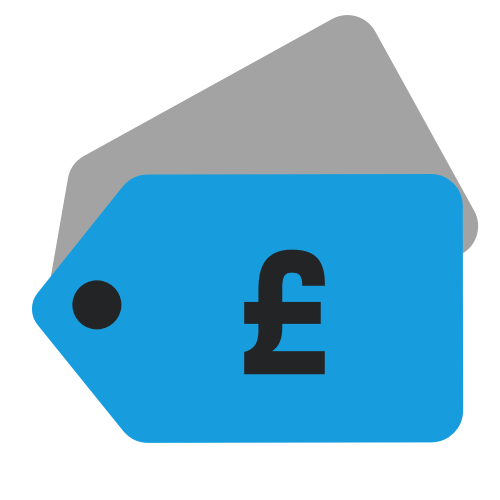 Deals
Deal alert / Queen: News of the World five-disc super deluxe edition
Best price to date for last year's Queen News of the World super deluxe edition box set on Amazon Spain today.

In addition to the album, the five-disc package includes outtakes and a 'Raw Sessions' disc with alternate, previously unreleased versions of every track on the record. The DVD features Queen: The American Dream a new documentary culled from Bob Harris' failed attempt to make a film on Queen's 1977  News of the World American tour! Finally, you also get a "pure analogue" vinyl re-cut of the original "direct from the unmastered analogue master mix tapes" and a 60-page book. This is just £58 or (or €64) right now, which is a very good price. Use the Google Chrome browser for automatic translation, if you're not confident navigating the Spanish site.
Compare prices and pre-order
Queen
News of the World - 40th anniversary box set
VINYL LP: The Original News of the World Album – new Pure Analogue Cut.
Side One
1. We Will Rock You (May) 2:01
2. We Are The Champions (Mercury) 2:59
3. Sheer Heart Attack (Taylor) 3:26
4. All Dead, All Dead (May) 3:10
5. Spread Your Wings (Deacon) 4:34
6. Fight From The Inside (Taylor) 3:03
Side Two
1. Get Down, Make Love (Mercury) 3:51
2. Sleeping On The Sidewalk (May) 3:06
3. Who Needs You (Deacon) 3:05
4. It's Late (May) 6.26
5. My Melancholy Blues (Mercury) 3:29
CD 1: The Original Album (Bob Ludwig 2011 master)
1. We Will Rock You (May) 2:01
2. We Are The Champions (Mercury) 2:59
3. Sheer Heart Attack (Taylor) 3:26
4. All Dead, All Dead (May) 3:10
5. Spread Your Wings (Deacon) 4:34
6. Fight From The Inside (Taylor) 3:03
7. Get Down, Make Love (Mercury) 3:51
8. Sleeping On The Sidewalk (May) 3:06
9. Who Needs You (Deacon) 3:05
10. It's Late (May) 6.26
11. My Melancholy Blues (Mercury) 3:29
CD2: NEWS OF THE WORLD : RAW SESSIONS
1. We Will Rock You (Alternative Version) 2:29
2. We Are The Champions (Alternative Version) 4:33
3. Sheer Heart Attack (Original Rough Mix) 4:17
4. All Dead, All Dead (Original Rough Mix) 3:08
5. Spread Your Wings (Alternative Take) 4:56
6. Fight From The Inside (Demo Vocal Version) 3:08
7. Get Down, Make Love (Early Take) 4:02
8. Sleeping On The Sidewalk (Live in the USA, 1977) 3:49
9. Who Needs You (Acoustic Take) 2:46
10. It's Late (Alternative Version) 6:44
11. My Melancholy Blues (Original Rough Mix) 3:36
CD3: NEWS OF THE WORLD : BONUS TRACKS
1. Feelings Feelings (Take 10, July 1977) 1:55
2. We Will Rock You (BBC Session) 1:36
3. We Will Rock You (Fast) (BBC Session) 2:52
4. Spread Your Wings (BBC Session) 5:33
5. It's Late (BBC Session) 6:39
6. My Melancholy Blues (BBC Session) 3:13
7. We Will Rock You (Backing Track) 2:03
8. We Are The Champions (Backing Track) 2:59
9. Spread Your Wings (Instrumental) 4:23
10. Fight From The Inside (Instrumental) 3:02
11. Get Down, Make Love (Instrumental) 3:49
12. It's Late (USA Radio Edit 1978) 3:52
13. Sheer Heart Attack (Live in Paris 1979) 3:35
14. We Will Rock You (Live in Tokyo 1982) 2:55
15. My Melancholy Blues (Live in Houston 1977) 3:48
16. Get Down, Make Love (Live in Montreal 1981) 4:35
17. Spread Your Wings (Live in Europe 1979) 5:20
18. We Will Rock You (Live at the MK Bowl 1982) 2:08
19. We Are The Champions (Live at the MK Bowl 1982) 3:32
DVD: QUEEN : THE AMERICAN DREAM (One hour)