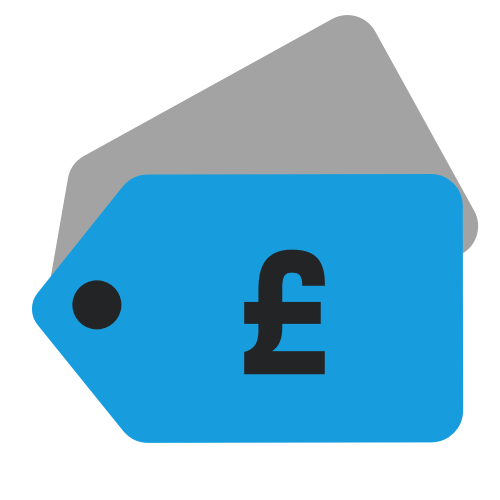 Deals
Deal alert / UK Promotion
Amazon UK have a special promotion TODAY ONLY that offers visitors £10 off any purchase over £50.
Music fans might want to take advantage and to give you a few ideas, below are a some SDE suggestions that could see you save a significant percentage off the purchase price of recent/forthcoming releases…

To get the discount, simply type BIGTHANKS in the discount code field when checking out. Items must be sold via Amazon and not third party sellers and if the item is already discounted as part of another promotion it won't qualify. Obviously as long as your 'cart' adds up to more than £50 (not including P&P) you will qualify!
Note: You can only use the code once, so if you come back for a second separate transaction it simply won't work.
SDE Suggestions:
David Bowie / Reissued vinyl bundle
This reissued 180g vinyl editions (first seen in the Five Years box) will be available individually next month. With today's discount you can pick up these three classics for a decent sum.
Total price for all three after discount: £53 > ORDER
---
Led Zeppelin: Houses of the Holy super deluxe
Fifty pounds is officially the price at which I pull the trigger on these Led Zeppelin super deluxe boxes. Unfortunately, I have Houses of the Holy but if you don't, this is a great deal!
Price after discount £50 > ORDER
---
a-ha / seven-disc bundle
If you order the five-disc super deluxe edition of Hunting High and Low and combine it with the two-CD deluxe of next album Stay On These Roads then you benefit from a great deal.
Total price for both after discount: £41 > ORDER
---
Lloyd Cole and the Commotions / Collected Recordings 1983-89 
This six-disc Lloyd Cole set is brilliant but has never been particularly cheap in the UK. But today's promo allows you to snap this up for a little over £40
Price after discount: £43 > ORDER
---
Bowie at the Beeb / 4LP vinyl box
Out next month, why not save a tenner on this Bowie at the Beeb set which is released on vinyl record for the very first time (with two bonus tracks).
Total price after discount: £50 > ORDER
---
Paul McCartney / Venus and Mars deluxe edition
Amazing 128-page book, hi-res download, pretty good bonus CD and a DVD with rare Macca footage. This was almost £80 when it came out so you'll be paying almost half that price! Make sure you buy this from Amazon not the third party seller to get the discount (see "Other sellers on Amazon" box when you click through. Wings at the Speed of Sound deluxe also quite cheap.
Total price after discount: £42 > ORDER
---
Pantera / Complete Studio Albums (coloured vinyl)
Pantera's five studio albums recorded between 1990 and 2000 pressed on different coloured vinyl with a bonus yellow seven-inch single with some rare non-album track.
Price after discount: £46 > ORDER
---
Grace Jones / Disco vinyl box
Jones' first three albums for Island Records (Portfolio, Fame and Muse) remastered on vinyl with a bonus LP of rare single remixes.
Total price after discount: £41 > ORDER
---
The Sound of McAlmont & Butler box set
Lavish celebration of the 1995 album that includes two vinyl records, two CDs a DVD and a book with testimony and annotations. Contains unreleased demos and remixes.
Total price after discount: £40 > ORDER
---
Level 42 / Running in the Family super deluxe
This 2012 box set which celebrates Level 42's best-selling album was out-of-print for ages, and seems to come and go in terms of availability. Here's a chance to snag it at a decent price..
Total price after discount: £44 > ORDER