SDE's favourite reissues of 2022
Top of the class for this year!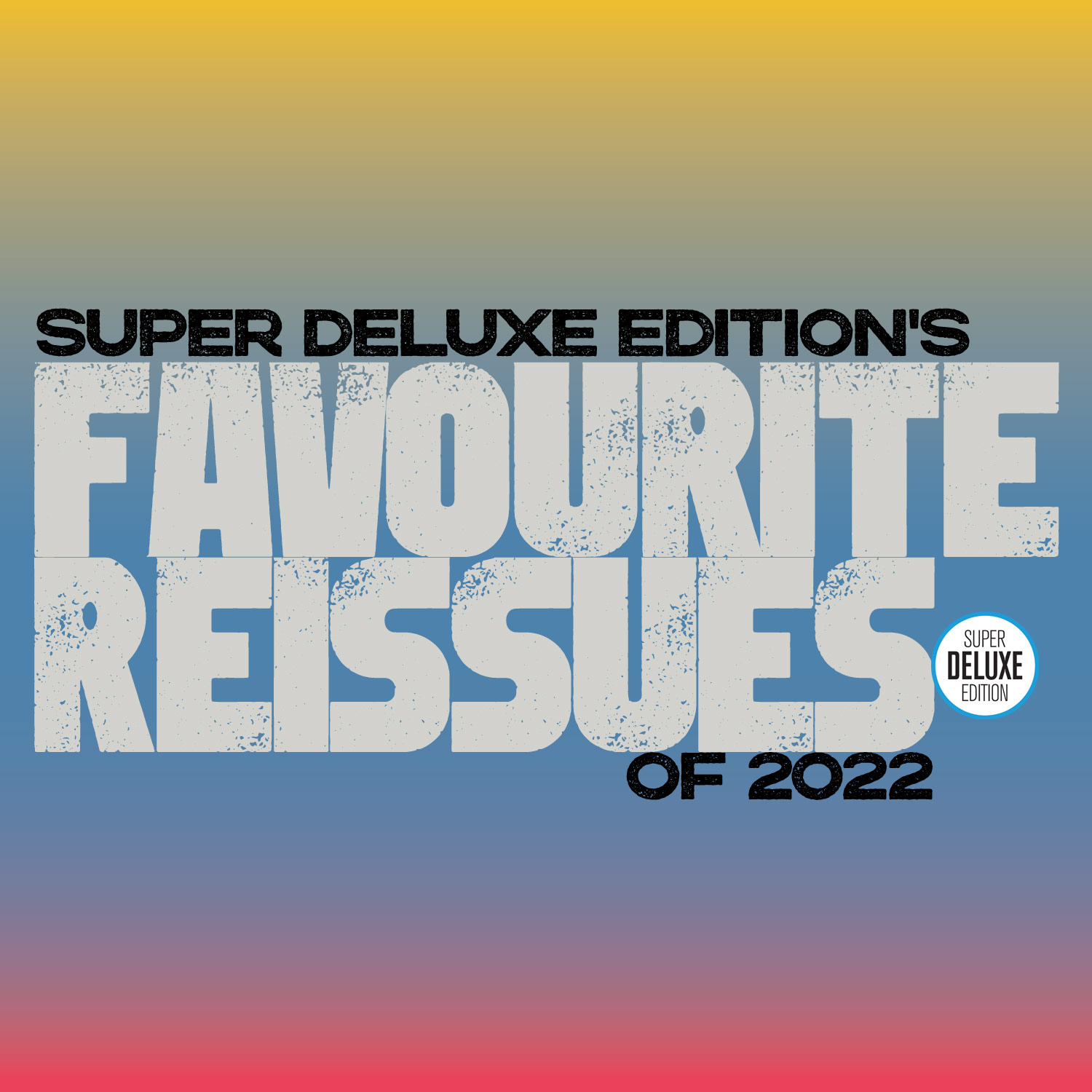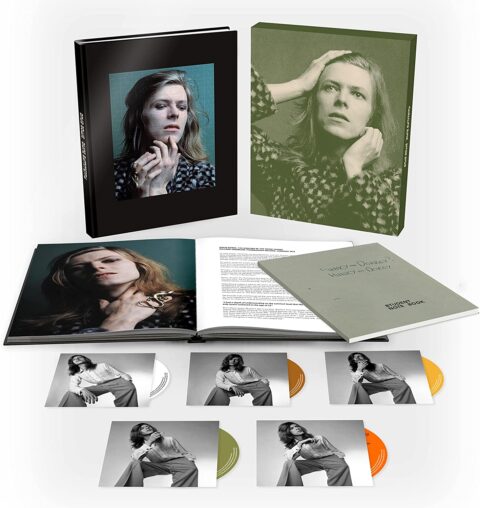 David Bowie / Divine Symmetry: The Journey to Hunky Dory (Parlophone)
Your guess is as good as mine as to why it has taken over 30 years to improve on Rykodisc's expanded CD edition of David Bowie's 1971 album Hunky Dory… but it has! Post-Ryko, Bowie went on to approve further EMI expanded editions of albums such as Young Americans, Station to Station, Space Oddity/David Bowie, Diamond Dogs and Ziggy etc., but Hunky Dory was always ignored. Weird. Divine Symmetry changes all of that and offers us 'The Journey to Hunky Dory' which is an accurate enough description of the audio content. The four CDs and blu-ray within the large book format (same dimensions as Conversation Piece) is dynamite, in that it finally blows open the archive to reveal a wealth of truly fascinating content, including early songwriting demos, radio sessions, alternative mixes, rare live performances and so on. The book does a great job of making sense of it all, with testimony from people who were there and it also brings to life some of the dusty old source material via some amazing photographs of acetates, old quarter-inch reels and so on. This set would have been close to perfect had it included some kind of spatial audio version of the album. There is a 5.1 mix of 'Life On Mars' on the blu-ray – the first commercially issued spatial audio mix of a Bowie song since his death nearly seven years ago – but not only is that just one song, it's also the deboned 2016 mix where Ken Scott presents us with fillets of strings, vocals and piano rather than the full song (there's no guitar or drums at all). Despite this significant omission – and a few grumbles about the album-proper only being on the blu-ray – Divine Symmetry is still highly recommended and easily earns a place at the top table of 2022 reissues.
Read more about Divine Symmetry (an SDEtv unboxing will be published before the new year)
---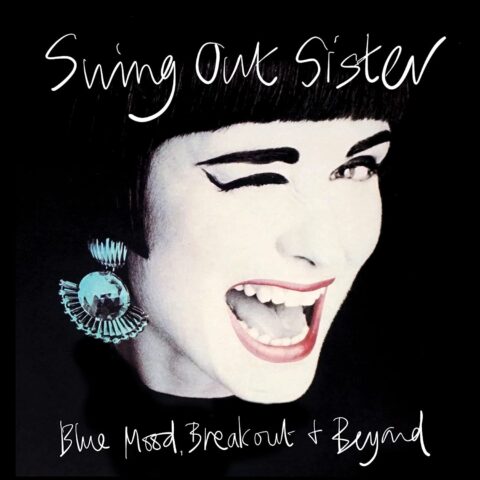 Swing Out Sister / From Blue Mood, Breakout & Beyond (Cherry Red)
A decade has passed since the excellent 2012 double-CD reissue of Swing Out Sister's 1987 debut It's Better To Travel, with the only archival activity of any note since that time being a nothing-to-see-here 2014 'best of'. This long overdue box set doesn't go deep into the band's career – covering just the first three studio albums – but it certainly features Swing Out Sister's most popular long-players. Such was the proliferation of extra material (B-sides, remixes, live concerts etc.) this examination of what you might call the 'hit years' (1986-1993) stretches to eight CDs. It's a reminder of quite how different the first three records are – from each other – and how much fun and sophistication they deliver. The tremendous Live at the Jazz Cafe concert is finally officially released, in full, outside of Japan and the three CDs of remixes leave virtually no stone unturned in the hunt for rare/unreleased versions. The icing on the cake is great packaging, sensible pricing and the band – Corinne Drewery and Andy Connell – personally talking you through each album and the B-sides, in the superb booklet.
Watch the SDEtv unboxing video of Blue Mood, Breakout & Beyond
---
Life Moves Pretty Fast: The John Hughes Mixtapes (Demon Music)
Nostalgia ain't what it used to be, but this collection of music from the films of director John Hughes presses all the right buttons and delivers a first class shot-in-the-arm of 80s feel good factor. Great music, (mostly) great films, from a great era. On the face of it, it's a strange mix; oiften obscure tracks from obscure indie bands syncing to moving pictures in mainstream 'Hollywood' films. But it worked beautifully and created some memorable moments that stick in the brain better than jagged glass. Furthermore, Life Moves Pretty Fast has been done properly, with the approval of Hughes' estate and the original music supervisor, Tarquin Gotch, on board to curate the whole thing. Available as a 6LP set and 4CD bookset (the deluxe of which includes a seven-inch single and cassette). Packaging is ace, utilising images of actual John Hughes cassette tapes which he used to yea or nay tracks suggested by Gotch (and sometimes to playback the music on set, while the filming was happening, to get the actors in the groove). I'l like me, my friends like me… and you'll like this!
Read the SDE interview with Tarquin Gotch about Life Moves Pretty Fast
---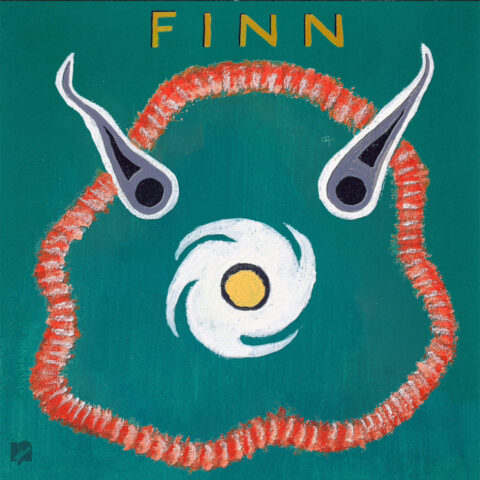 Finn (Needle Mythology)
This collaboration between Neil and Tim Finn was released in late 1995, not long after Crowded House's Together Alone tour finished. Crowded House were basically history by this point (although the split wasn't announced for another six months) and, with that in mind, FINN feels like a long slow exhale, a release of pressure as New Zealand's most celebrated musical siblings go home, and muck around on some improvised instruments, and write and record some songs for fun. It is a charmingly quirky record, not exactly 'lo-fi' (that's probably not in producer Tchad Blake's DNA) but it's full of emotion, melody and great songs, like the moving opener 'Only Talking Sense' and searing piano ballad 'Last Day of June'. It was issued on CD at the time, but not on vinyl, so this year's reissue was well worth the wait and not only includes the remastered album as a 180g vinyl pressing, but also a bonus LP of early '90s demos most of which went on to become tracks on Crowded House's 1991 album Woodface (including 'Weather With You', 'Four Seasons in One Day' and 'It's Only Natural'). Yes, these brothers know how to write songs! If not quite a 'lost' album, then maybe FINN had just become mislaid. Indie label Needle Mythology 'found' it and pointed us in the right direction and so we can now enjoy it all over again. Hopefully, the promised 2CD version will emerge in 2023.
Read more about the FINN reissue
---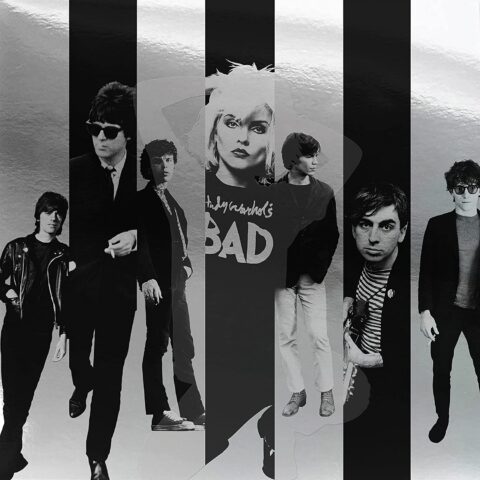 Blondie / Against The Odds (Numero Group/UMC)
The four year wait was probably worth it, as the Numero Group and UMC delivered the Blondie Against The Odds box set across an almost perfect series of physical formats. The production values across the board were absolutely top notch, with mirror board packaging, high quality book formats (even for the cheaper editions), and limited edition coloured vinyl for those quick off the mark. Trying to keep track of what audio was offered on the dizzying amount of formats took some doing but in essence the 3CD and 4LP versions delivered only the rarities and didn't bother with the six studio albums, whereas 10LP and 8CD options gave you EVERYTHING. The former dialled things up to '11' and, with not much change from £300, had a price tag to match, but it always felt like a decent investment with two weighty hardcover books, bonus 10-inch and seven-inch records and even a bullet-proof cardboard mailer that came with bespoke artwork. The 8CD super deluxe probably offers the best value without scrimping on quality and indeed by some quirk of packaging the book in this set is actually slightly bigger than the one in the massive vinyl box. Overall, totally brilliant for fans, but I can't help wondering whether this was ultimately profitable for the record label since it must have cost a small fortune to manufacture this à la cart menu of box sets. Whatever the situation, at least someone can take pride in creating something good, unlike, say, the Guns N' Roses Use Your Illusion box which also looks unfeasibly expensive but missed the target by a mile in terms of fan-pleasing content.
Watch SDEtv unbox every Against The Odds format
---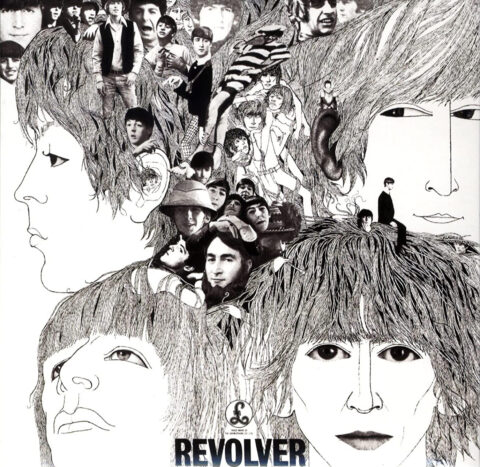 The Beatles / Revolver (Apple/UMC)
Some fans seem to have become a little bit blasé about Beatles reissues, perhaps because we've been spoiled since 2017 by a series of super deluxe editions of late-period albums, all centred around 50th anniversaries (until COVID/Disney intervened and messed up the timeline for Let It Be). The narrative around the Revolver reissue was that it was disappointing in terms of the amount of rare audio being delivered; notably more expensive than previous sets; and was missing a key bit of content, with no blu-ray containing an Atmos Mix. However, if you focus on what we were getting rather than what we weren't, there was still a phenomenal amount to enjoy. Thanks to the much-touted 'de-mixing' technology (from the Peter Jackson camp), Giles Martin had the tools to sort out that pesky, and hastily created, 1966 stereo mix with a new 2022 version of the album that felt more balanced and captured the spirit of the mono original. Two discs of 'Sessions' offer some incredible insights into the embryonic stages of one of the band's very best albums (perhaps the best) including early takes of 'Tomorrow Never Knows', 'Love You To', 'Paperback Writer', 'Eleanor Rigby' and 'And Your Bird Can Sing'. Then there's John's incredible demo of 'Yellow Submarine', both 'second versions' of 'Got To Get You Into My Life' and a chance to listen to 'Rain' at the speed it was actually recorded (faster than the master version). A new transfer of the original mono mix is included along with the much-maligned '4-track EP' (which contains both new 2022 mixes and original mono versions of Paperback Writer and Rain (the non-album A and B-sides). The packaging and artwork look fantastic and the book is truly superb. Unlike with Bowie's Divine Symmetry, UMC and Apple had got fans used to having blu-rays with spatial audio mixes in Beatle box sets, so the absence of such a disc in Revolver was a proper shock and harder to shrug off. The omission was apparently down to the Atmos Mix not being ready at the point where the label had to 'push the button' to get the physical product made for Autumn 2022. Granted, this set doesn't compare well with 2018 The White Album super deluxe CD package which delivered THREE discs of Sessions, the Esher Demos on CD, and the blu-ray with spatial audio but it's natural that there'd be more outtakes from a sprawling double album and the Esher Demos are effectively unique and no other album has demos like that. So while the near-perfect Revolver doesn't get a near-perfect box set, it doesn't have to be to earn a place in SDE's favourite reissues of 2022 because it's still fantastic examination of The Beatles at the top of their game.
Read more about the Revolver super deluxe edition reissue
---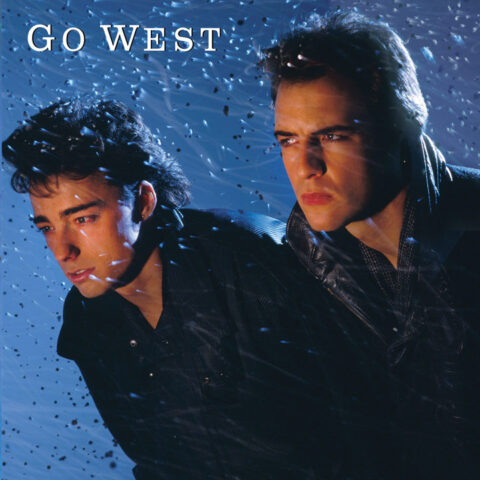 Go West (Chrysalis)
A very long overdue reissue of the Go West album that most people remember: the band's 1985 debut, home to the smash hits 'We Close Out Eyes', 'Call Me' and 'Don't Look Down'. I'm a big fan of great pop albums being treated as seriously as classic rock, or prog, long-players and the label duly delivered with a 4CD+DVD large format package that brought everything together, including the remastered album, the original Bangs and Crashes remix set, a disc of unreleased demos and rarities, an unreleased 1985 gig at the Hammersmith Odeon and a DVD crammed with promos, BBC TV appearances and a live performance in Japan. It seems that nice guys can come first and Peter Cox and Richard Drummie are an interesting pair, bonding over a shared ambition back in the early 1980s but with quite different outlooks on life and how to go about achieving success. This set was worth the wait and it seems we can expect more of the same for albums two and three.
Read the SDE interview with Peter Cox and Richard Drummie discussing the Go West album
---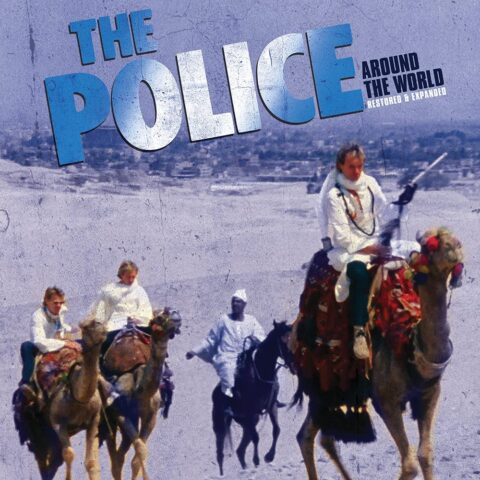 The Police / Around The World (Mercury Studios)
There are so many old pop/rock documentaries or video collections 'locked' on ye olde formats like VHS or Laserdisc and mostly labels and artists don't seem that bothered (hello, Kate Bush). A But Police guitarist Andy Summers took it upon himself to drive this particular project and get this 1982 documentary (filmed in 1980/81) properly restored and available on a physical format. It now looks and sounds fantastic and is a reminder – if it was needed – what a great live band The Police were. We've been starved of Police reissues, so maybe there's an element of feast after famine here, but these sets (CD+DVD, CD+blu-ray and Vinyl+DVD) are affordable and even offer some bonus audio via CD or vinyl LP. Arresting content, now please can we have that Regatta De Blanc box?
Read the SDE review of Around The World
---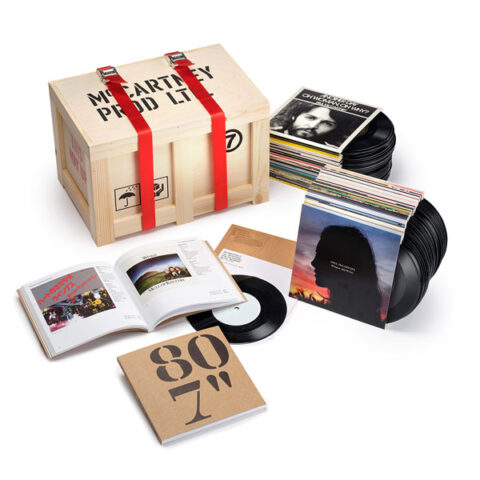 Paul McCartney / The 7″ Singles (Capitol/UMC)
It's easy to focus on what Paul McCartney hasn't given us from the archives these past couple of years, such as London Town or Back To The Egg reissues (or ANY archive releases, for that matter), an updated video collection on blu-ray, some physical spatial audio mixes, Dub Sandwich… But you have to admit that even if it wasn't at the top of anyone's 'wants list', the recently issued 7″ Singles box set is audacious and amazing. It's hard to think of any music box set that covers more than a 50-year period and surely only McCartney has the back catalogue, the will and perhaps the means to deliver what, on paper, sounds like a crazy idea – 80 singles in one box. Putting all the 45s in a little wooden crate is pure McCartney (pun intended) and is reminiscent of his idea to put the Fireman Electric Arguments super deluxe in a big metal box (a late suggestion which led to six months of delays). The packaging wow factor – with the red straps and metal clasps – really does make a lot of difference and of course this was a proper limited edition. Yes, 3000 units was much higher than the 333 copies of the Third Man Records' McCartney III vinyl, but then this set was over £600 and not $65. It's all been done properly with a great book, the bonus white label and of course 159 tracks via 80 physical singles. You have to wonder if McCartney will bother to issue any more singles, if only not to date this package which contains virtually everything. Immense.
Watch the SDEtv unboxing video of The 7″ Singles
---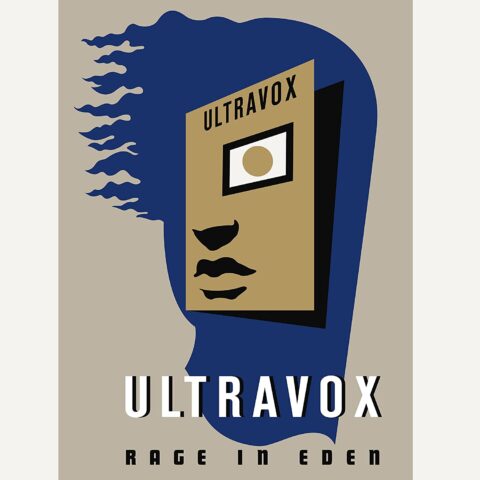 Ultravox / Rage in Eden (Chrysalis)
With Ultravox's Vienna 5CD+DVD box set Chrysalis really hit the sweet spot, delivering virtually everything you could possibly want – original version of the album, Steven Wilson stereo and 5.1 mixes, B-sides & remixes, unheard cassette rehearsals and a live concert performance – all for around the £50 mark. So it's no surprise to see that the same approach was adopted for 1981's Rage in Eden, which was reissued this year. As well as having similar content, the large format presentation was consistent with what had come before and vinyl fans weren't ignored and got treated to a 4LP set which offered much of the same bonus content. There was even a picture disc edition and an RSD special with instrumentals. If Carlsberg did reissues….
Read the SDE interview with Midge Ure as he discusses Rage in Eden
---
That's SDE's favourite reissues of the year, but what are yours? There are plenty of brilliant releases that were 'bubbling under' or didn't quite make it, so do leave a comment and let us know!