Saturday Deluxe / 19 January 2019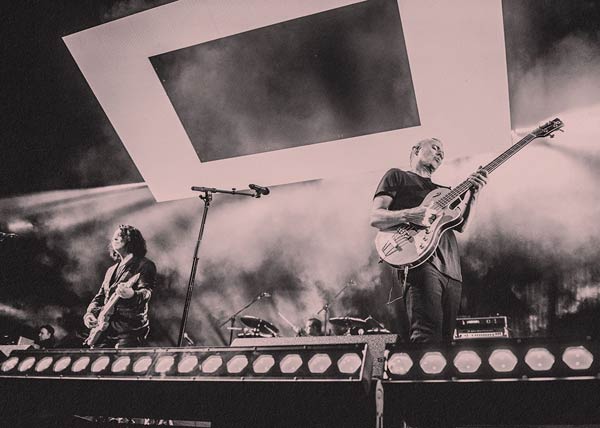 Tears For Fears' Curt Smith confirmed for European tour
"See you in Europe" Curt Smith of Tears For Fears tweeted on Monday. Those four words would have come to as a relief to any Tears For Fears ticket-holders who were paying attention, because for a while Curt was hinting that all was not well in the Tears For Fears camp and was clearly suggesting his inclusion was not a given.

A week or two earlier, when a goodwill message came in from one fan, telling him to "enjoy rehearsals" for the upcoming European tour, Curt told his followers "I'm not there". Another fan said "We need to know if your in or out for the long haul? Are rugs being pulled once more??" Curt responded by saying "Not my decision at this point, but I'll happily let you know when I know".
You get the general gist. But thankfully, whatever problems may or may not have existed behind the scenes, they have clearly be resolved… at least enough for Roland Orzabal and his old friend Curt to share the stage for almost 40 dates during the first half of this year.
The band's tour starts in Ireland on 30 January. For more details check the 'tour' page on Tears For Fears' website.
---
Paul Young box set on the verge of going out of print
Such has been the positive reception for the forthcoming Paul Young "CBS Singles Collection" 19CD+DVD box set (compiled by yours truly) that the record label have no more stock to supply to dealers. The SDE shop is sold out, HMV have also sold out although Amazon do still seem to be selling it (Amazon in the UK now have the best price). There are only 1500 copies in total (all come with a signed print) and Demon Music are not planning to produce any more, so this isn't marketing hype, and this is not a drill…. PLEASE don't hang around if you want one, they will go out of print in the near future. By the way, on Friday next week – the day of release – SDE will publish a special unboxing video of this box set.
Compare prices and pre-order
Young, Paul
The CBS Singles Collection 1982-1984
---
Ignore eBay – snag a SIGNED Roxy Music booklet at a great price.
We've had an amazing response to the second print run of the SDE Roxy Music Interviews booklet. This is a limited, numbered run of 450 copies and each one features 9000 words of interviews (by my good self) with Roxy legends Andy Mackay and Phil Manzanera discussing the early days and the recording of the first album. It is also SIGNED by both men.
There is now less than 75 left, and of course, once they are gone, that's it! These are very unlikely to be produced again and even if they are, any future editions certainly won't be signed by the musicians. Talking of which, do spread the word to your Roxy Music loving pals, because some copies are ending up on eBay and being bought for £45! There is simply no need to pay that kind of money when they are just £15 via the ONLY official channel, the SDE shop.