Saturday Deluxe / 21 July 2018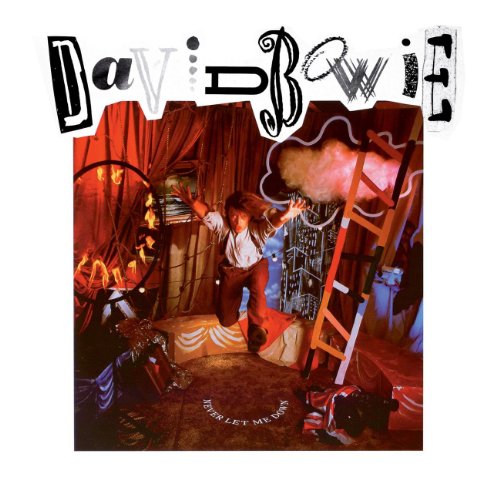 David Bowie wasn't at his best in the 1980s, but that was my decade
Much excitement this week with the news that Parlophone will issue the fourth in their series of David Bowie box sets. Loving The Alien (1983-1988) follows on from last year's A New Career In A New Town and deals with Bowie in the 1980s.

Naturally, there has been plenty of debate (nearly 30o comments already) amongst SDE readers, about not only the merits of this box set, but also the merits of this entire era, as far as David Bowie is concerned. Let's be honest, after a near-faultless 1970s, his form suddenly took an alarming dip and he proceeded to follow up the excellent Let's Dance with a 'bad' album (Tonight) and then delivered another below par long-player with 1987's Never Let Me Down. While both have their defenders (a record with both Loving The Alien and Blue Jean can't be that bad, can it?) for much of the older Bowie faithful, who had bought his records and watched him perform in the 1970s, this output felt insubstantial and very average, at times. Even loyal comrade Tony Visconti remarked in an interview at the time that David had 'sold out'.
So if we accept this wasn't Bowie at his best, why am I more excited about this box set that any of the others? The answer is in my age. I'm in my late forties and therefore all my teenage years were in the 1980s. In short, I started buying Bowie's music for the first time in the mid-eighties. I was at the beginning of my life as a music consumer – spending hard earned cash (from my saturday job) on 12-inch vinyl, cassette singles, picture discs, seven-inch poster sleeves, et al. This was freedom. Freedom from the constraints of my Dad's one-dimensional record collection (Beatles, Simon & Garfunkel, ELO and ABBA), freedom from having to only listen to what they played on the radio and freedom to boast about what you owned and what you were listening to with your pals.
I hadn't come to appreciate just how good Bowie was in the 1970s at this point (more on that in this article), and maybe that was a good thing, but I'm not sure it would have mattered, because there is just something about being there when an album and its attendant singles are released. Buying it on the day of release, discussing it with like-minded friends, suggesting what future singles might be, searching out limited edition formats (and there were many!).
Yes, Hunky Dory is a better album that Let's Dance; Yes, Station To Station gets played more often than Tonight in our house; and Yes, Never Let Me Down is a bit of a Diamond Dogs wannabe… but so what?  I'm sure it was thrilling to buy and hear those seminal albums at the time, but that isn't what happened to me. I learnt about them from other people. I heard Low in the knowledge that he then made Heroes, then Lodger, then Scary Monsters etc. There were loads of spoilers.
With the eighties albums I was witnessing a LIVE EVENT, and was part of it. It was exciting. New music. Bowie rollerskating in a video (take that, 1970s!). Trips down to HMV or the Virgin Megastore, carefully timed to coincide with the new single. Scanning the TV schedules for possible video premieres, looking at track listings for remix 12-inch singles and wondering if it would be better or worse than the standard remix.
So while I wasn't at Hammersmith for that Ziggy gig, and I didn't wait at Victoria Station to be rewarded by that wave, I had my own moments in 1985-1987 which bonded me to the artist with permanent adhesive. Not long afterwards, that enthusiasm took me on a journey of discovery into the past and I forever remained interested in Bowie's future, but you can't beat the buzz of the here-and-now.