Saturday Deluxe / 29 April 2023
HMV to return to London's Oxford Street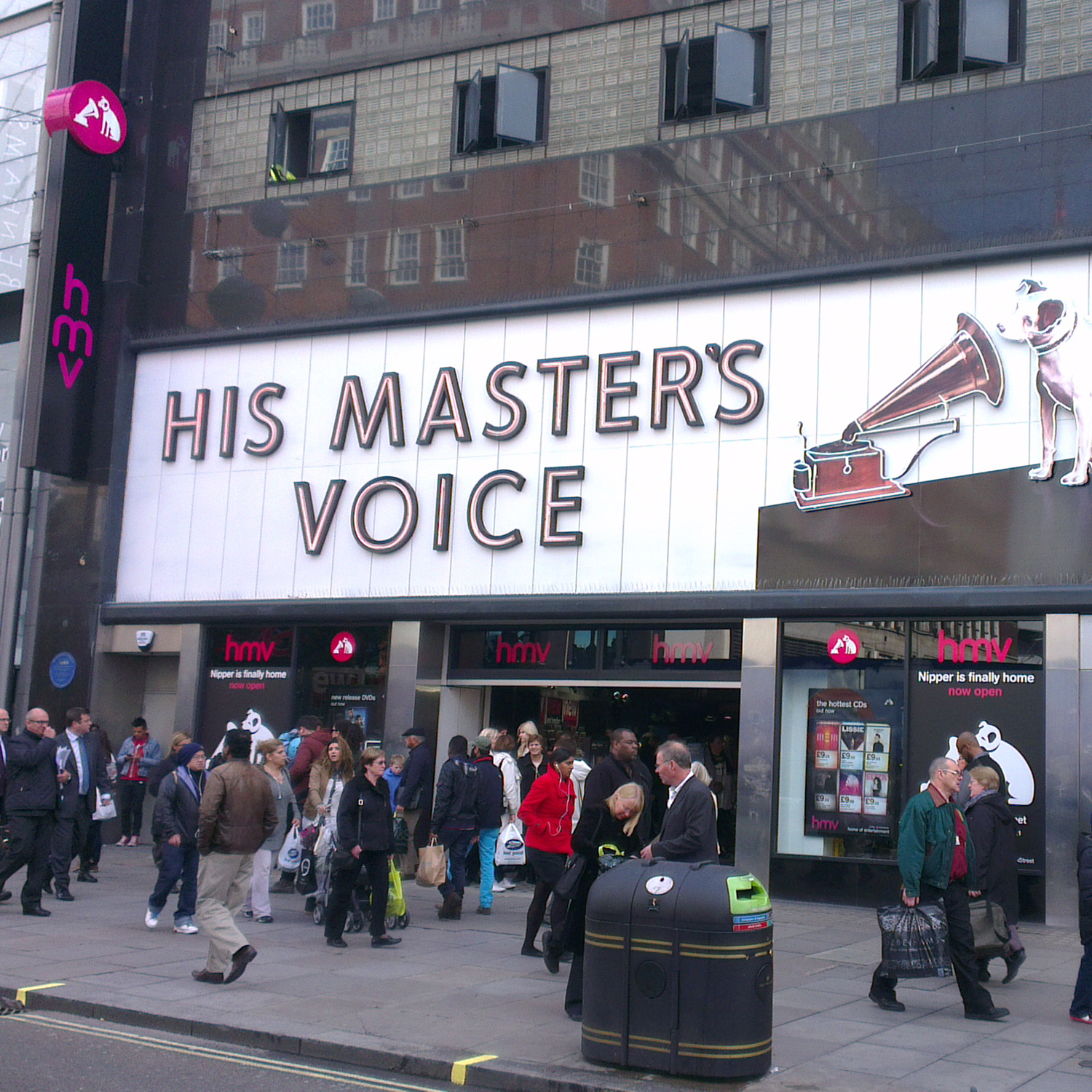 HMV returns to Oxford Street
Music retailer HMV have announced they are returning to London's Oxford Street later this year, after a period where they no presence at all in central London, barring the shop in the Westfield in Shepherd's Bush.
The retailer returns to 363 Oxford Street, the location where the HMV brand (owned at the time by The Gramophone Company) started back in 1921. That original store was eventually overshadowed when HMV moved east across Regent Street and opened what was then claimed to be the larger record shop on the planet at 150-154 Oxford Street, in 1986 (that site had been a Woolworths between 1932 and 1977).
For 14 years, between 1986 to 2000, there were two very large HMV shops in Oxford Street but 363 shut its doors in 2000 and the flagship store (150-154) closed in January 2014 after the administrators were brought in the year before and HMV was bought out for an estimated £50 million in by Hilco (in April 2013). A a bullish move at the time, Hilco re-opened as HMV at 363 Oxford Street, but survived only for six years.
HMV went into administration again, in late December 2018 and in February 2019 Canadian Retailer Sunrise Records, headed by founder Doug Putman, acquired the ailing music retail chain and then promptly shut 363 Oxford Street!
The new shop at will feature an updated HMV logo and will debut a new 'HMV Shop' concept which will then be rolling out to existing stores (of which there are 120 in the UK) and to 24 new sites across the UK and Europe.
I think all physical music fans in London and the South East of England will be pleased with this news and wish HMV well, but you have to wonder what the medium to longterm future is for the chain. We've been here before, after all. But, if nothing else it will be good to be rid of that horrendous 'American Candy' store that currently occupies the site.